Affiliate links in this post will be clearly marked with a *. Clicking one of these links means I earn a discount or receive payment.
I'm a HUGE fan of the roast dinner, as regular readers will know! I love to serve crispy roast potatoes as part of a lovely roast dinner, and today I want to share with you my 5 tricks for crispy roast potatoes.
These tips and tricks will help you to serve delicious, crunchy, yet fluffy roast potatoes every time. A little tiny bit of effort is all that is needed to serve roast potatoes that will have your family coming back for seconds time and time again.
Once you've read my tricks be sure to check out some of my delicious roast potato recipes at the end of this post!
Serving the perfect roast potato is something that I'm known for in my family. Over the years I have tried around 50 different tips and these 5 tricks are my favourite to get you crispy roasted potatoes with minimal effort every single time.
1 – Parboil potatoes and then steam
Boil a pan of salted water. Peel and chop your potatoes. Add them to the water and then parboil the potatoes for 5-7 minutes, depending on the size. 5 minutes for smaller potatoes, 7 minutes for larger potatoes.
Once you've parboiled, and the potatoes are cooked just a little on the edge, this is the time to drain them and leave them to steam dry for 10 minutes or so. You can stretch this a little longer, if it fits with the timing of your roast dinner prep.
I find it easiest to drain into a colander, and then leave this over the top of the now empty saucepan to dry it and steam well. Then I can use the saucepan if I want for shaking up the potatoes!
2 – Shake your potatoes to fluff up the edges
Once you've parboiled your potatoes you'll want to fluff up the edges. I like to either shake in the colander that I drained the potatoes in OR I will use the saucepan I parboiled them in, place a lid on the top, and then shake up, vigorously, for 15-20 seconds.
Shaking your potatoes will give them lots of lovely rough edges, and much more surface area to crisp up beautifully. With freshly peeled potatoes you will only have clean lines with a couple of pointy areas, which is typically where the potatoes would crisp up. More fluffy edges = more crispiness basically.
Using this method will help you to get delicious crispy potatoes that are crunchy on the outside and fluffy on the inside too.
3 – Dust with a little plain flour or bicarbonate of soda
Before you place your potatoes on to the baking sheet, baking tray or roasting pan for oven cooking you'll want to consider giving them a little dusting.
Some people use plain flour, some use baking soda. Flour is a very frugal method of course, and works great, but baking soda/bicarbonate of soda is ideal.
Using baking soda brings starch to the surface of the potato apparently, which helps the potato with browning more and helps to add to the crispiness of the potato too.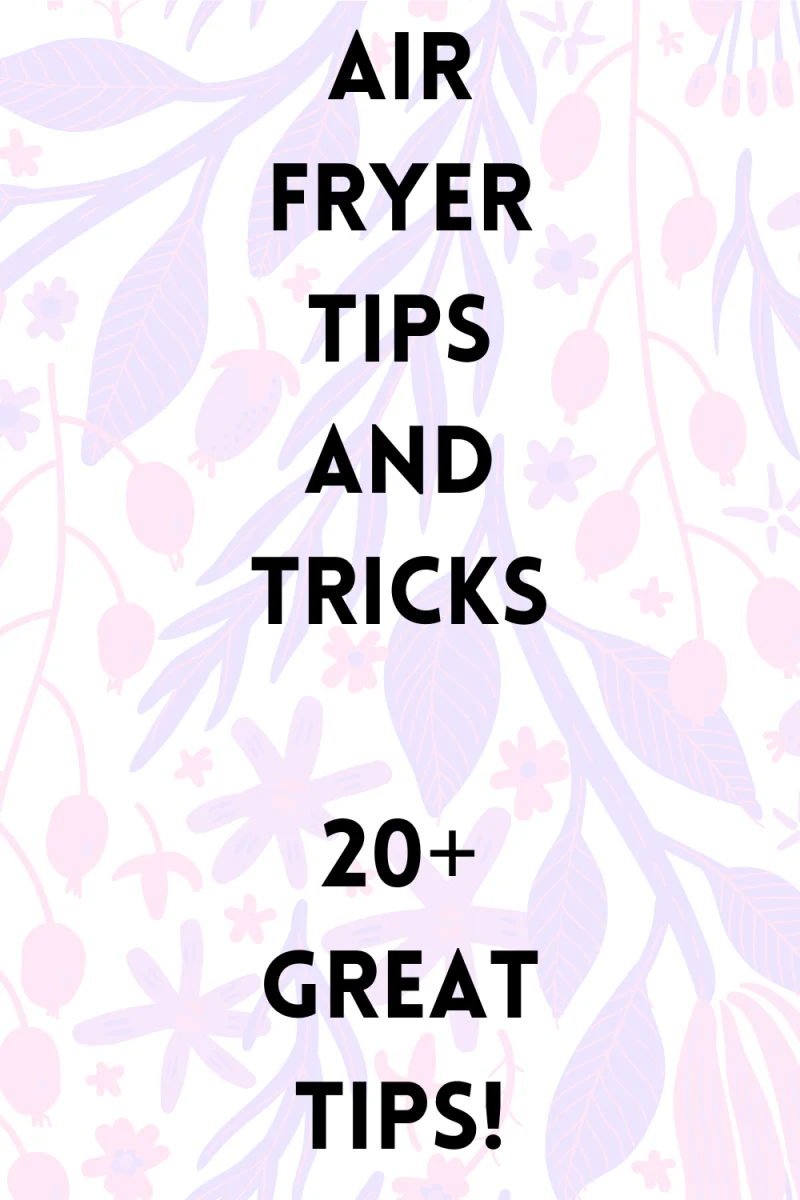 4 – Turn the oven right up OR use an air fryer
Whether you are using an air fryer, like I often like to do, or you are using a conventional oven, you will want to pre-heat it AND turn it up nice and high.
For the air fryer I typically use the highest setting, which is usually 210C or 220C. With the oven I like to put it on gas mark 7 (220C).
This is perfect if you're cooking a full roast dinner in your oven, as yorkshire puddings often need a high heat to rise perfectly too, meaning you can cook everything together! Though sometimes I will just make air fryer frozen roast potatoes and air fryer frozen yorkshire puddings too.
5 – Use a large surface area
Don't be tempted to crowd all of your potatoes around a chicken or meat joint. Instead give them their own baking tray. It DOES look nice, and can be a great way to save some space in the oven if you're looking lots of 'trimmings' with your roast dinner, but it isn't the best way to get crispy roast potatoes.
Some people like to use baking or parchment paper, but I prefer to use oil, which I pre-heat in the oven, and then I tip the dusted roast potatoes into the tray, carefully, pouring the potatoes away from me, to avoid any splatters of oil.
I don't use foil, as I find that this sticks to the roast potatoes and rips. Also, some foils are not actually designed for using in the oven, so coupled with the high heat and the oil these can be very dangerous!
If you have a lot of potatoes to cook then you may want to use two trays. Much better to spread the potatoes out, and leave lots of surface area for them to crisp up well, than to overload them and have areas that just don't crisp up at all.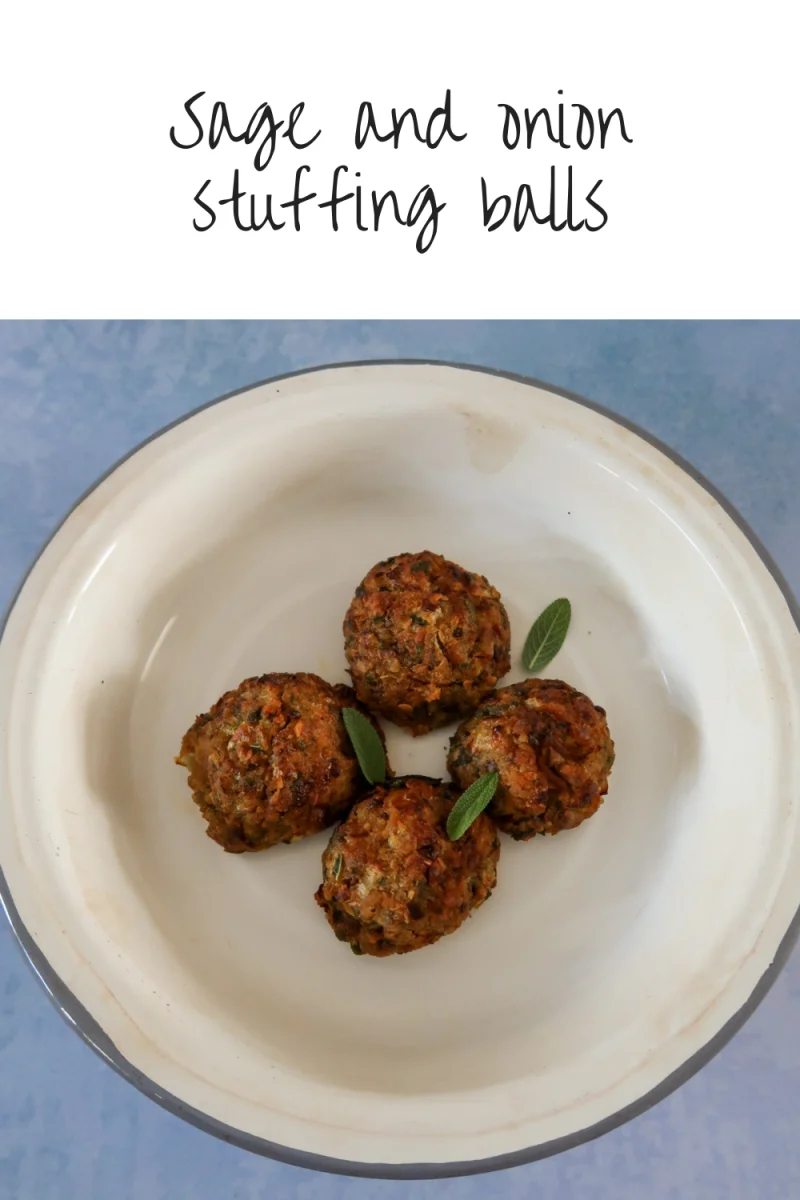 There you have it! My favourite 5 tricks for crispy roast potatoes. Super simple, delicious crispy yet fluffy roast potatoes.
I'm sure there are 10s of other very useful tips, including using different potato types; such as Maris Piper, yukon golds, or russet potatoes.
Salting them very well, using goose fat or olive oil and butter. But the above 5 tricks for crispy roast potatoes that are tried and tested and will help you to make the best ever roast potatoes for your family!
I've got a Ninja Foodi, and I love to pressure cook the potatoes, and then air crisp/air fry them, this has to be one of my favourite ways to make roast potatoes, SO simple but super crispy and delicious too.
Some of my favourite roast dinner recipes:
If you really want to jazz your potatoes up, with minimal effort, then you'd love a roast potato seasoning blend, like this one from Asda.
If you enjoyed this post I'd love it if you could pin it on Pinterest!