Affiliate links in this post will be clearly marked with a *. Clicking one of these links means I earn a discount or receive payment.
These air fryer frozen chips are a doddle to make, faster than using the oven and they are SO crunchy too! We love to make air fryer frozen fish and chips when we're short on time, as it is just so convenient.
An air fryer would have to be one of the best EVER items that we've purchased for use in the kitchen. Over the years I've owned all sorts of kitchen gadgets but the air fryer is my absolute best. I've owned one for years now, trying all different ones over the years, and now I have a Ninja Foodi that I absolutely love!
If you've got a Ninja Foodi be sure to check out my Ninja Foodi roast potatoes.
Using the air fryer allows me to make simple meals, in a hurry, which is ideal as a busy working Mum of 2! Even things like frozen chicken nuggets can be made extra crispy and delicious by cooking in the air fryer.
Next time you're looking for a quick snack, or a tasty air fryer side dish, then be sure to give air fryer frozen chips a try. They take just seconds to get cooking and I personally find that the cooking time is reduced by about 1/3 versus using the oven.
Air fryer carrot fries are a healthier alternative too if you want to give those a try!
If you want to liven up your chips be sure to check out my toppings for chips. This is a great post packed full of fantastic ideas for topping chips or fries.
While you're here be sure to check out my air fryer tips and tricks. Whether you're a total beginner to air frying, or just looking to get more from your air fryer, this is sure to help!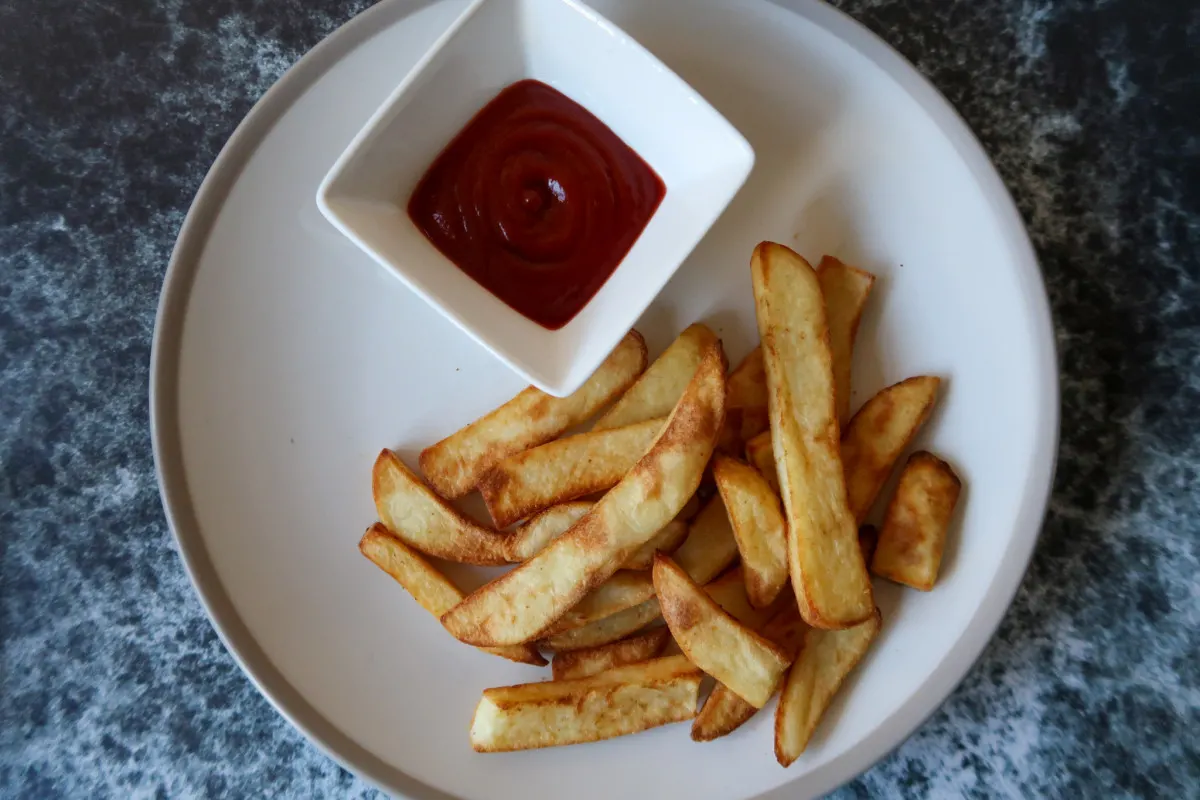 Ingredients for air fryer frozen chips:
A bag of frozen chips or steak cut chips. Who would have thought it would be this simple hey.. surprised you I'm sure.
Salt and vinegar for when you serve them up.
You can buy just about any brand or type that you like. We also love air fryer frozen french fries, so buy those too sometimes.
Something to note about air fryer recipes is that all air fryers have different sizes, depths and as such the cooking times can vary. All air fryer recipes on this website are intended as a guide, and not a guarantee that the timings will be perfect. Enjoy!
Want to make chips from scratch?
I have a chipper that I bought from Amazon, and if you want to see my recipe then here it is: air fryer chips. It is really simple, and requires very minimal prep time and effort.
Method for air fryer frozen chips:
Heating up frozen food in your air fryer is really easy. A lot of the frozen potato items come already pre-coated with a batter or other type of breadcrumb or seasoning. This means you don't need to make your own marinade or seasoned oil mix and can just get cooking fast.
The coating on most frozen chips, often a mixture of oil, flour and herbs or spices, means you can just tip the contents of the bag in your air fryer, turn it on and get cooking. They will crisp up wonderfully, as is the nature of the confined cooking space of the air fryer, and you'll be serving a tasty side dish in next to no time.
Keep scrolling for the method!
How long do you cook frozen chips in an air fryer?
Switch on your air fryer and then set the timer and temperature, based on the recommended temperature from the packet of frozen chips. Set the timer to around 2/3 of the recommended time.
Check the frozen chips, halfway through, and give them a good shake. I tend to use a pair of oven gloves to pick the basket out of my Ninja Foodi and shake it up.
If the cooking time is 20 minutes you would want to check at the 10 minute mark. If the chips are already beginning to brown then check again 5 minutes into the second 10 minutes. Keep a close eye on them as the edges can start to brown quite quickly.
I find that 15-17 minutes at 200-210C is usually sufficient for most frozen chips. If you're using larger chips, or those in beef dripping, it may take a little longer for them to start cooking straight from the freezer.
Exercise a little common sense obviously; if you notice something hasn't browned then cook a little more. Also, if the cooking temperature on your frozen chips is higher than your air fryer goes up to, sometimes they are wanting 230C and it just goes up to 200-210C, then use the highest setting and stick to the 2/3 of the time, checking at least once during cooking.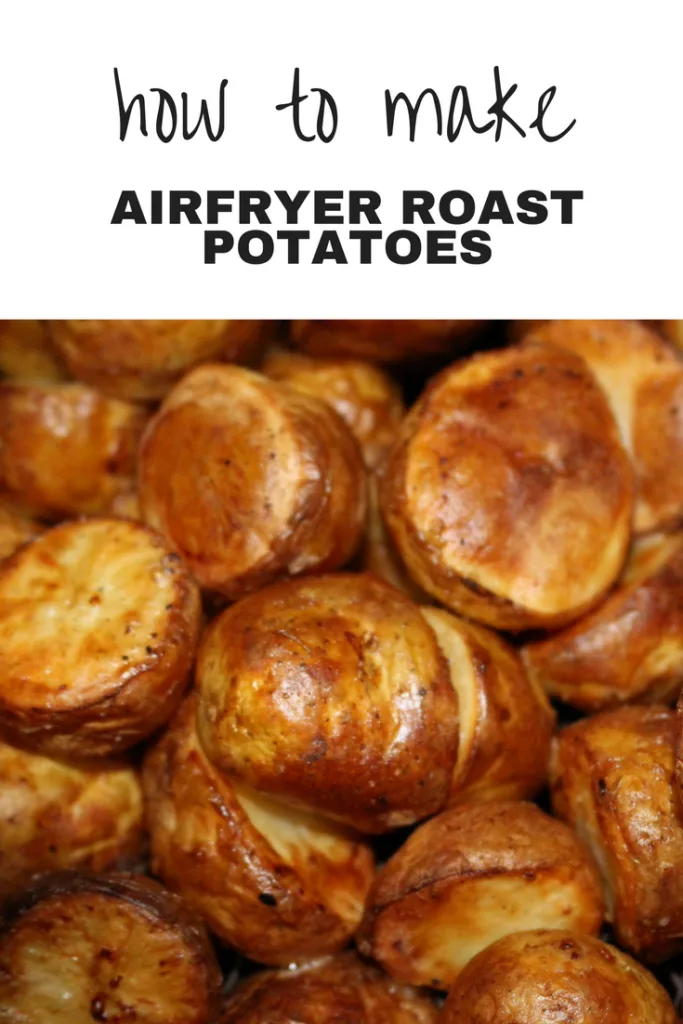 Are air fryers good for frozen chips?
Yes, absolutely! The results are SO tasty! Extra crispy chips that are fluffy inside. The larger the chip the better the crispy edges and fluffy inside are. Perfect for dipping in mayonnaise or tomato ketchup!
I love to use peri peri seasoning on my chips too when I want them to pack a kick of flavour without adding too many extra calories.
Want a little other inspiration for cooking chips?
Why not try out some of my other air fryer chip based recipes?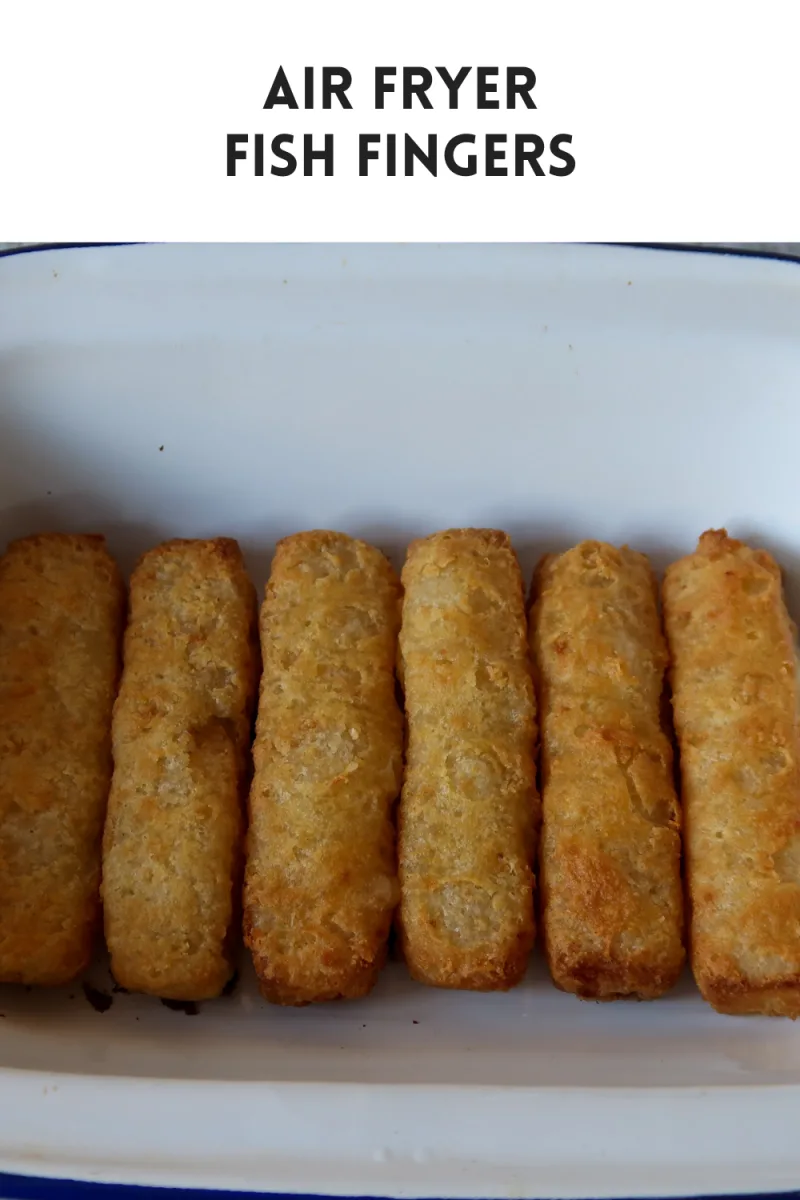 If you're looking to get the most from your air fryer these are some of my favourite air fryer accessories and cookbooks:
Can you cook other foods at the same time as air frying chips?
Yes! We love to cook something to go alongside with the chips, such as scampi, cod, air fryer bacon or air fryer frozen chicken nuggets.
If you've read this post, and don't fancy making yourself air fryer frozen chips then why not check out my homemade air fryer potato wedges? So convenient!
Are frozen chips healthy?
I'm afraid not…! You can make your own chips from scratch, if you want to be a little healthier, but sometimes you just need a nice bit of frozen junk food for a quick tea don't you!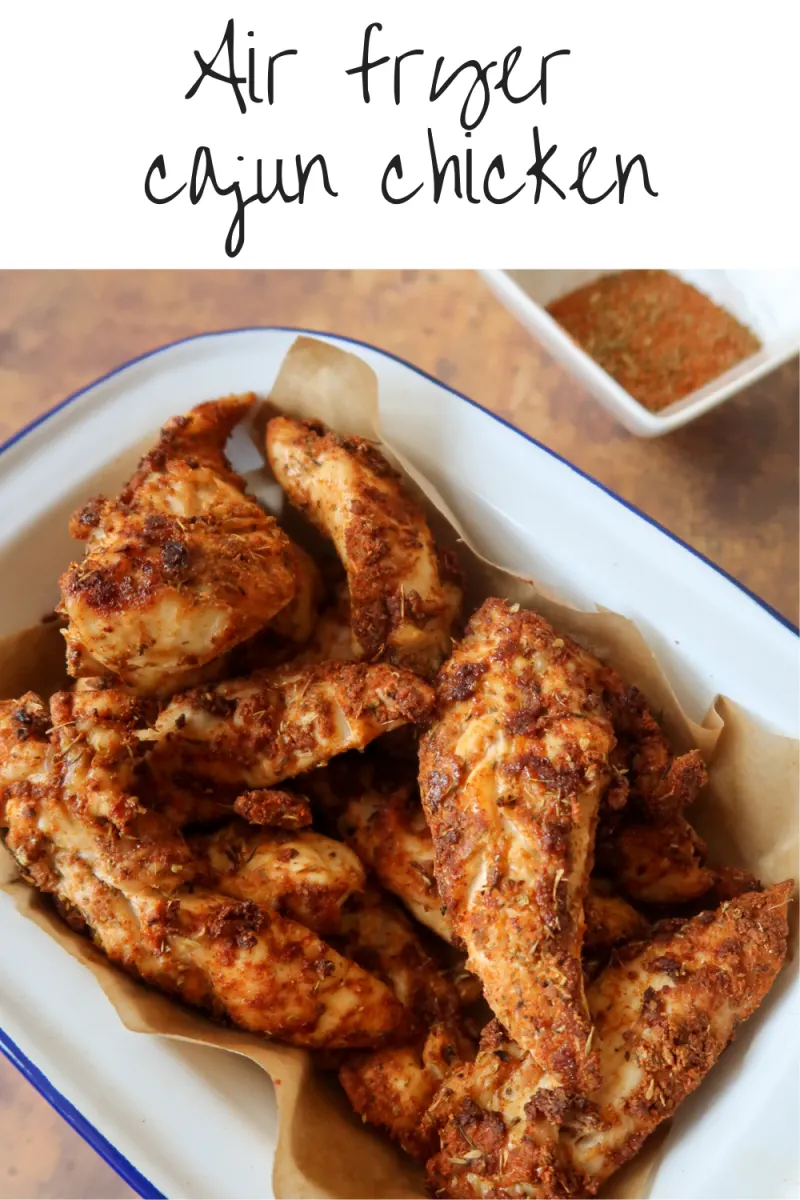 What are the best frozen chips for air frying?
Personally I love any frozen chips that have a coating on them. Rice flour and oil dressings tend to work really well on frozen chips.
How to air fry frozen chips in a Ninja Foodi
I use the crisper plate for cooking frozen chips in the Ninja. This gives the best results in my experience, however, if making chips from scratch you'll want to place them directly in the bowl.
Follow the time method mentioned above as no other changes should be required based on specific models of air fryers.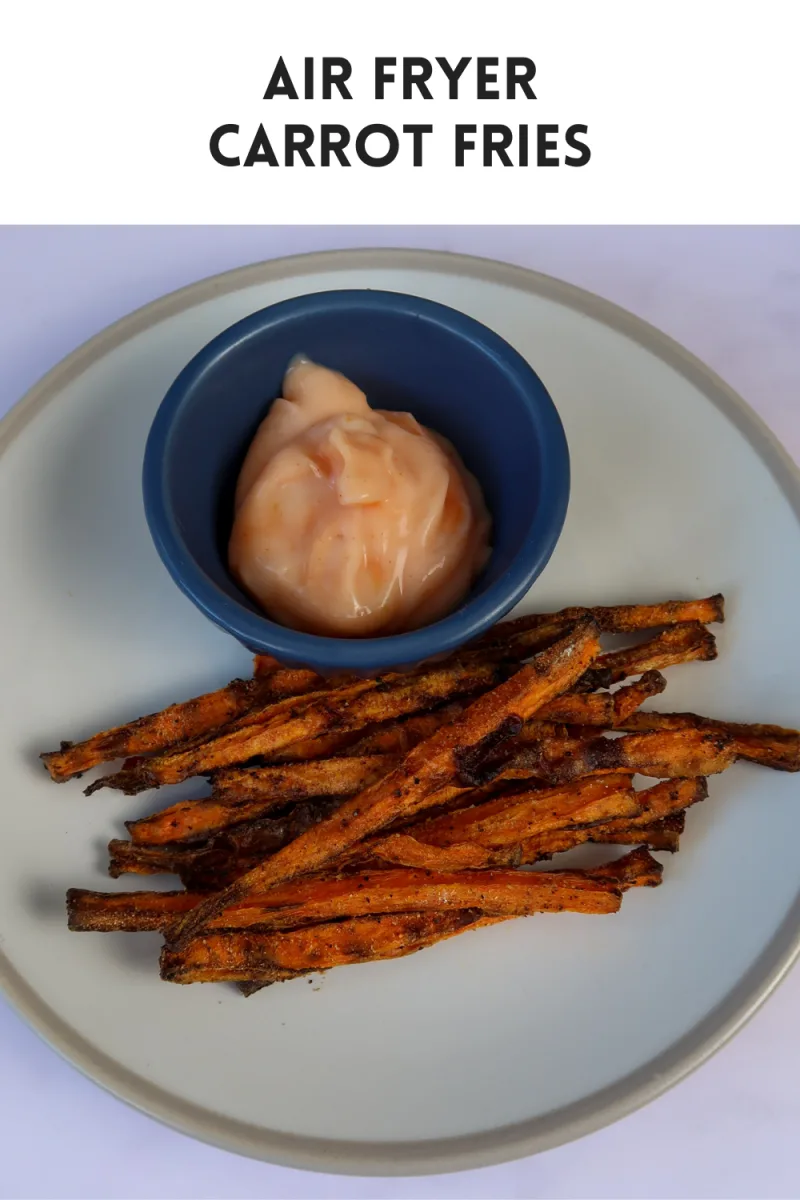 Do you need to defrost frozen french fries before air frying?
Absolutely not. You can cook from frozen, at a high temperature, and save both effort and time.
If you're going to defrost first, or you need to cook up a bag that has been accidentally defrosted, then you're going to want to reduce the cooking time by 3-5 minutes at least. Check an extra time while cooking!
Looking for some other suggestions to serve with your frozen chips, ideally made in the air fryer?
If you enjoyed this post I'd love it if you could pin it on Pinterest!