Affiliate links in this post will be clearly marked with a *. Clicking one of these links means I earn a discount or receive payment.
I'm a big fan of cooking from scratch. Meal planning and batch cooking helps me to feed my family delicious, healthy meals, on a budget. Some nights you just don't want the hassle OR have the time do you? Making air fryer potato wedges is a doddle, and the perfect way to bulk out a meal for a very cheap price.
We love to make a variety of frozen foods in our air fryer, such as air fryer frozen fish and chips, air fryer frozen onion rings and air fryer frozen halloumi fries. When short on time cooking frozen food in the air fryer is super convenient, and a great way to get dinner ready in under 15 minutes.
My air fryer has to be one of my favourite EVER kitchen gadgets. These days I use a Ninja Foodi OL750UK, which was a great investment for my family. We can slow cooker, pressure cook, air fryer and much more. There are a wide variety of great settings and I love it!
I've had so many kitchen gadgets over the years but the air fryer has to be the one that has my heart. It saves time AND money versus using the oven, which feels more important than ever for my family these days.
If you've got a Ninja Foodi be sure to check out my Ninja Foodi roast potatoes.
Using the air fryer helps me to make simple meals for my family, when I'm in a rush, which is ideal as a busy working Mum of 2. Child favourites such as frozen chicken nuggets can be made extra crispy and delicious by cooking in the air fryer. It's great to make a tasty snack, air fryer side dish or even an air fryer dessert.
If you're new to air frying be sure to check out my air fryer tips and tricks. If you're a beginner to air frying, or just looking to learn more about using an air fryer, this guide will help! Why not check out some of my other air fryer potato recipes or my best potato recipes too?
Ingredients for air fryer frozen potato wedges:
A bag of frozen potato wedges. I know, you're stunned!
Salt and vinegar or sauces for when you're serving them up.
You can buy any brand that you fancy, for cheaper brands I quite rate the Tesco frozen ones, or the McCain lightly spiced wedges.
Something to note about air fryer recipes is that all air fryers have different sizes, depths and as such the cooking times can vary. All air fryer recipes on this website are intended as a guide, and not a guarantee that the timings will be perfect. Enjoy!
Want to make potato wedges from scratch?
I've got a recipe already to help you make your own air fryer potato wedges. These will be cheaper, contain less calories and you can use up any leftover potatoes you have too.
How long do I air fry frozen potato wedges?
To heat frozen food in your air fryer is super simple. Most potato items come pre-coated with a little layer of batter, breadcrumbs or seasonings. This allows you to get straight to cooking, without having to make your own seasonings or marinades.
Often the coating on potato wedges is a mixture of flour, oil, herbs and/or spices. This will allow you just to rip open the potato wedges bag, pour some into the air fryer, turn it on and start cooking. It couldn't be more straight forward.
Because of the coating things will crispy up beautifully, particularly as the air fryer is quite a confined cooking space, and you'll be serving them up in next to no time.
Keep scrolling for the exact method that I use!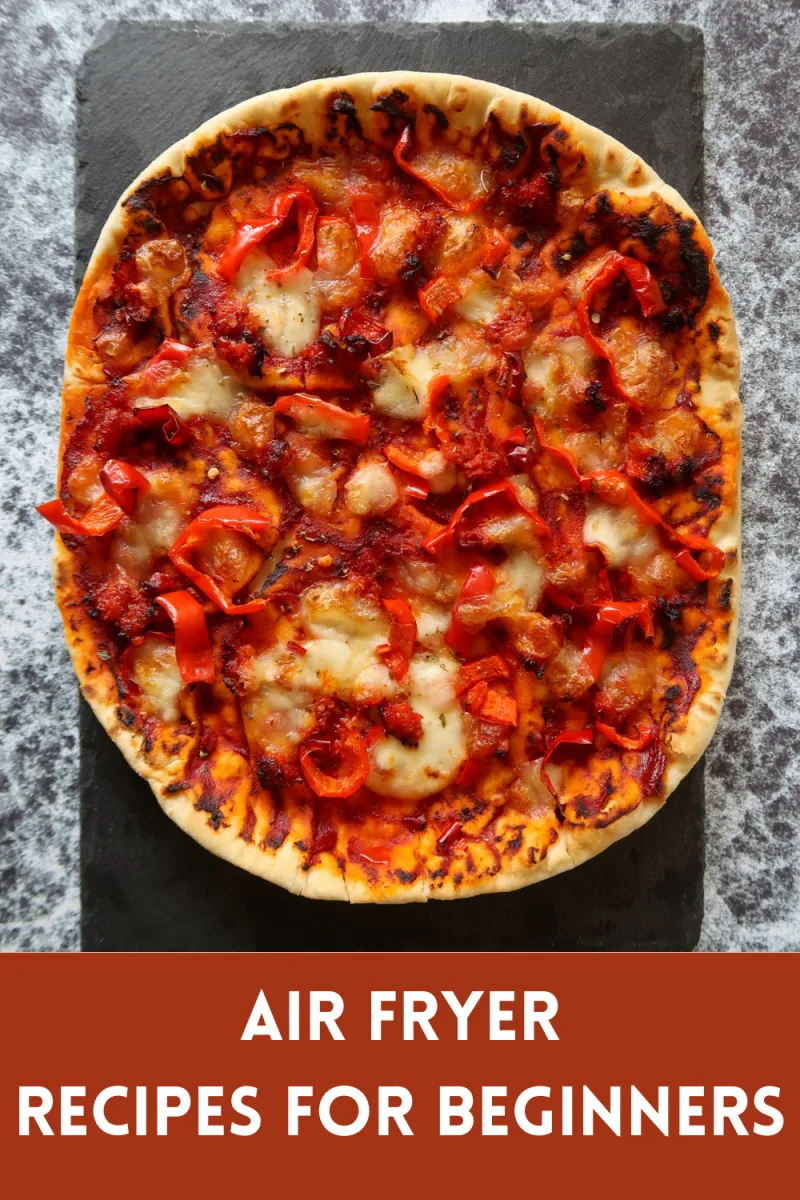 How long do you cook frozen potato wedges in an air fryer?
Personally I will follow a basic rule of setting the cooking temperature to 20C less than the packet states, and then starting with 1/2 of the recommending cooking time.
I try to shake at least once during the cooking process.
Check the potato wedges half way through, then give them a very good shake. I tend to use oven gloves to pick up the air fryer basket, shake it vigorously and then return it back into the Ninja Foodi bowl.
Once you've cooked your items for half of the cooking time add another 20-25% to the cooking time. For example if your packet states 25 minutes then start with 12-13 minutes and then add another 3-4 minutes again. Keep a close eye as the edges will brown fast.
I find that cooking on 200-210C is usually perfect for frozen potato wedges, and around the 15 minute mark. If the wedges are VERY large, then you're going to want to adjust the cooking time slightly. Same if they are covered in beef dripping, as these can take a little longer to start the thawing then cooking process in the air fryer.
Be sure to exercise some common sense of course. If you notice that your wedges aren't quite browned then give them a few more minutes. If you notice that the cooking temperature on the packet is higher than your air fryer cooks to then you'll want to go with the highest temperature setting and stick to cooking for around 2/3 of the cooking time, checking at least once or twice to shake during the cooking process.
Are air fryers good for frozen wedges?
Absolutely they are. You'll get SUPER crispy and delicious wedges that are crunchy and golden delicious on the outside while being fluffy in the middle.
Personally I feel that the larger the potato wedge the better the results as you have a big crispy edge with lots of fluffy potato inside.
When making wedges I love to mix a little of my homemade peri peri seasoning with some mayonnaise to create a delicious dipping sauce. You could also use brown sugar BBQ sauce, tomato ketchup or anything that takes your fancy. Some tomato and chilli salsa would work great too!
Want a little other inspiration for cooking in your air fryer?
Can you cook other foods at the same time as air frying wedges?
Often I want to have an easier dinner when I'm using frozen wedges in my air fryer, so I'll add in some scampi, cod fillets, chicken nuggets, or fish fingers. All of these cook great in the air fryer too!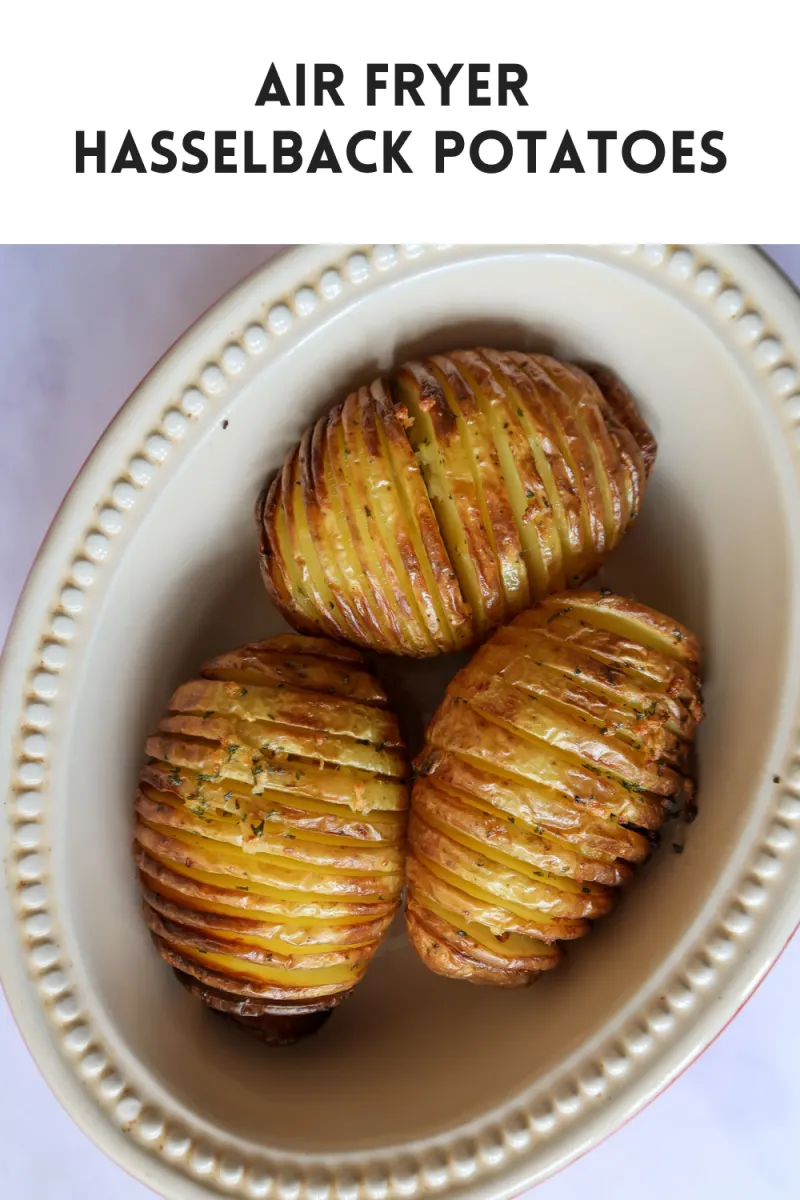 Are frozen potato wedges healthy?
If you buy the pre-made frozen ones then not really. They often have lots of batter, oil or heavy seasonings on, which are packed full of calories. However, everything in moderation right? If you DO want to be a little healthier then make your own. It only takes a couple of minutes to slice potatoes up into wedges and dress with a seasoning.
Sometimes you just want a nice easy freezer dinner though – and that's ok!!
How to air fry frozen potato wedges in a Ninja Foodi
I always use the crisper in my Ninja, as I find that gives the best results for cooking frozen wedges. If you're making them from scratch then you can place them directly into the main outer bowl.
Keep to the above timings and method as there shouldn't be any real changes to the timing, as I make almost all of my air fryer recipes in the Ninja Foodi.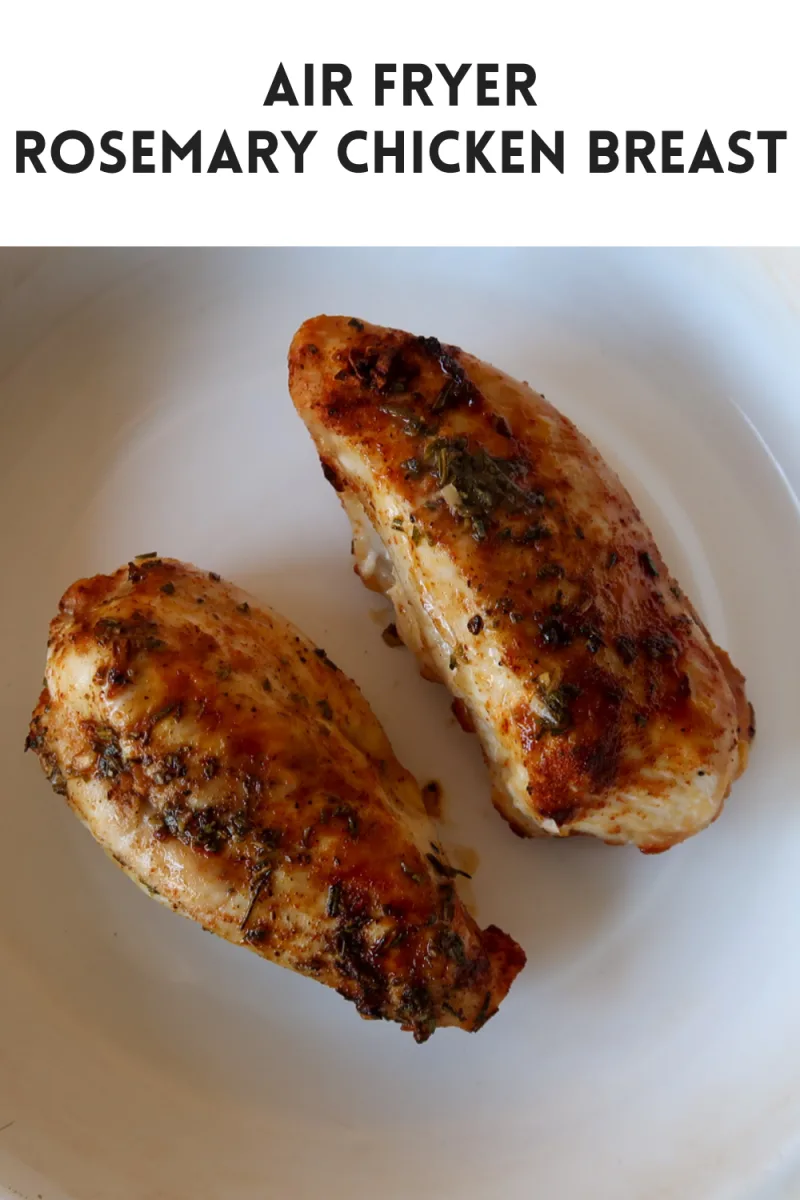 Do you need to defrost frozen potato wedges before air frying?
You do not. Cook from frozen, straight from the freezer poured into the air fryer basket, to save yourself time and effort.
If you've got some potato wedges that have been defrosted accidentally, or perhaps because your freezer has been left open or broken down, then just reduce the cooking temperature by 3-5 minutes. Check one extra time while cooking as they're going to crisp up super fast!
If you enjoyed this post I'd love it if you could pin it on Pinterest!