Affiliate links in this post will be clearly marked with a *. Clicking one of these links means I earn a discount or receive payment.
I am a big lover of my air fryer. It helps me to make the crispiest air fryer roast potatoes and air fryer fries but also I use it for so much more than that! I'm sharing some of my favourite UK air fryer recipes – all tried and tested by me so you can be sure they are absolutely delicious.
One of the best things about using the air fryer is the amount of time that it saves. I love being able to heat up preprepared food in a rush for my daughters dinner, as well as cooking delicious crispy food from scratch.
Katykicker's UK air fryer recipes:
Airfryer wedges
Air fryer potato wedges are so simple. These are much less time consuming than air fryer chips or fries. I love how quick and easy it is to slice the potatoes into wedges, cover them with a little spray of oil and my favourite herbs and seasonings and then cook. These wedges go great with a variety of dinners and I love the simplicity of them too. The crispy outside and fluffy soft inside work really well together.
Airfryer parsnips
Air fryer parsnips are the perfect side dish to accompany an easy roast dinner. These are crispy, yet soft and fluffy and perfect with a nice glug of onion gravy.
I love being able to prep these in just a couple of minutes and shake them up during cooking. These can be prepped in advance of the roast dinner and reheated near the end if you need to save time.
Airfryer carrots
These air fryer carrots take just a few minutes to prepare and then require minimal effort while cooking.
Often I will buy the ready prepared baby carrots, just to save a few minutes of prep work, but you can use full size carrots too and skip the peeling if you want to save some time.
Air fryer roasted tomatoes
Growing your own produce is a great hobby. It helps save money AND you can't beat the freshness of fruits and vegetables that you picked yourself from your garden.
Air fryer roasted tomatoes are a delicious, simple, tasty way to prepare the base of a good pizza sauce, or pasta sauce. They are also delicious tossed through a salad once cooled or even in a warm salad!
Air fryer pizza
When I grow my own tomatoes I love to make a roasted tomato pizza sauce, which I then use to spread on pizzas. I make my own pizza dough in a bread maker and then I cook up air fryer pizzas.
These are super simple, quick and fit perfectly in my Ninja Foodi 9-in-1.
Want to check out some of my other recipes? Get some mealtime inspiration now!
Airfryer roast potatoes
No roast dinner would be complete with my original and best ever air fryer recipe – the air fryer roast potatoes.
I've had 100,000s of views on this single recipe and I absolutely love it. These are a real crowd pleaser and make a roast dinner extra special.
I love how easy this recipe is, and so so much faster than standard oven cooking times too. I've had lots of compliments on these potatoes in recent years and I absolutely love them.
This is the single recipe I'd choose for my air fryer if I could only make one recipe for the rest of my life in it!
Air fryer mashed potatoes
Making mashed potatoes in the air fryer has been a game changer for me! It is SO simple to make, extra creamy and delicious and best of all I don't need to watch the hob to stop it from boiling over.
I love to use leftover mashed potatoes for a variety of purposes, including fish pie with leeks, slow cooker cottage pie, lazy tuna fishcakes and even air fryer mashed potato balls – yum!
Air fryer mashed potato balls
I absolutely love to find uses for leftover mashed potatoes. Tuna fishcakes and fish pie are my favourite, but now I've found a love for these air fryer mashed potato balls.
You really can make another meal with just a few leftovers, and make something different every time.
Air fryer stuffing balls
A roast dinner wouldn't be complete in our house without stuffing and these air fryer stuffing balls are a real winner.
You can blitz up herbs, bread and onions for your own delicious stuffing or even cook patch stuffing in the air fryer for a super crisp, crunchy, yet soft delicious stuffing that goes great with onion gravy.
Airfryer chicken wings
I absolutely love these air fryer chicken wings. Crispy, juicy and blinking delicious! These are so simple, you can use just about any dipping sauce or marinade you like and they are tasty too!
Air fryer chicken nuggets
Next time you want to cook up a storm, in a hurry, or just fancy a nice bit of junk food then be sure to check out these air fryer frozen chicken nuggets. It takes minutes to cook from frozen, and is a great way to have extra crispy, delicious nuggets without having to get a takeaway!
Air fryer chicken tikka
Crisp yet juicy inside this air fryer tikka chicken breast is absolutely delicious. This is perfect served in a soft white roll, with chips or even just served on top of slow cooker rice.
Airfryer sweet potato fries
If you want to mix things up a little bit then these air fryer sweet potato fries are delicious. We also love air fryer frozen sweet potato fries when I don't want to give any real effort to dinner.
The outside is crispy and the inside is fluffy. I love how easy these are to make and thanks to this *potato chipper I can slice the sweet potatoes with ease. We love to turn these into dirty fries by loading them up and then air frying for a couple more minutes. Delicious!
Airfryer apple chips
When you want to enjoy a healthy snack these air fryer apple chips are the one for you! They are easy to make, require very little ingredients and are great for storing for a day or two to help feed little ones alongside a tasty dip.
I am pleased with how simple these are to make and you can easily mix up the flavours with different seasonings or herbs.
Air fryer cookies
When you fancy a real sweet treat these air fryer cookies are an absolute winner. You can make the dough, from my recipe, or you can even use cookie dough.
I love the simplicity of using the air fryer and being able to cook a single cookie, or two, in a matter of minutes is perfect for those late night snack munchies we all get when parenting little ones and staying up way too late!
Airfryer cheese scones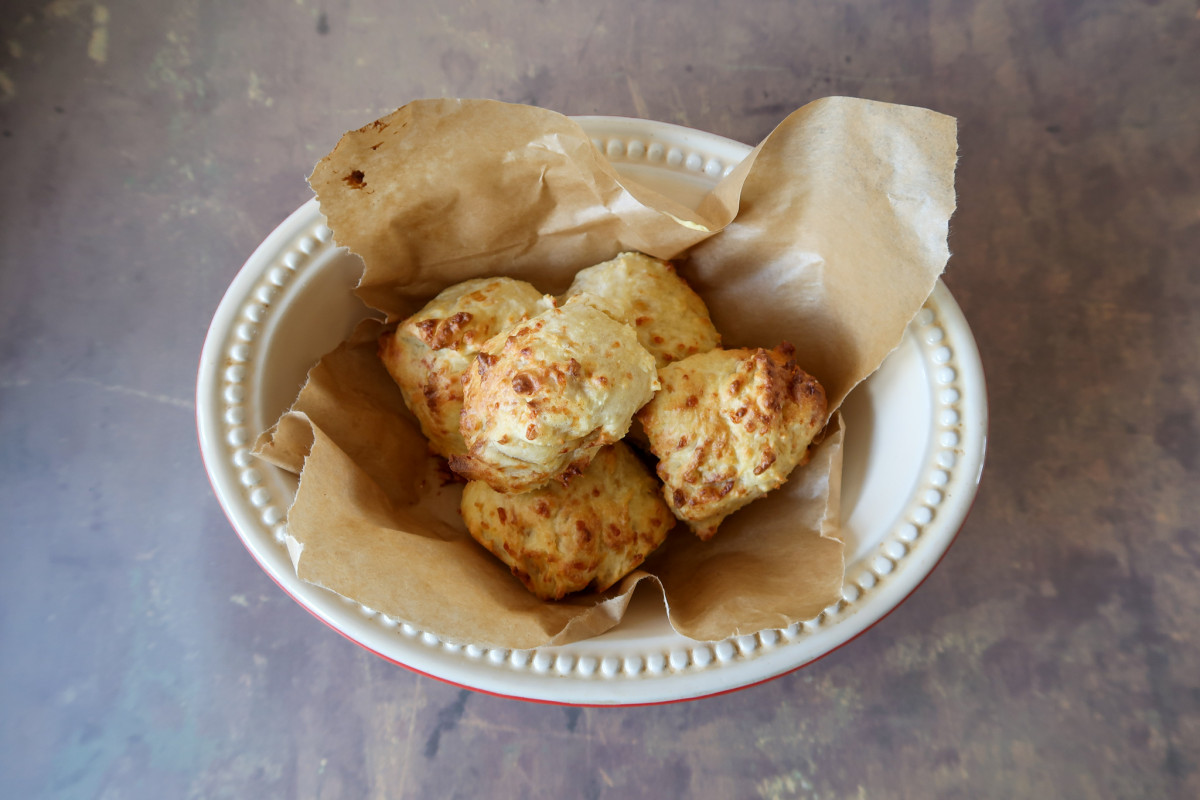 When you're looking for some cheesy and fluffy yet crisp these air fryer cheese biscuits have got you covered! They are SO simple to prepare and cook in next to no time.
I love the different texture that comes from air frying these. The outside is extra crisp and I love serving these with lightly salted butter for a real additional flavour punch!
Airfryer fruit scones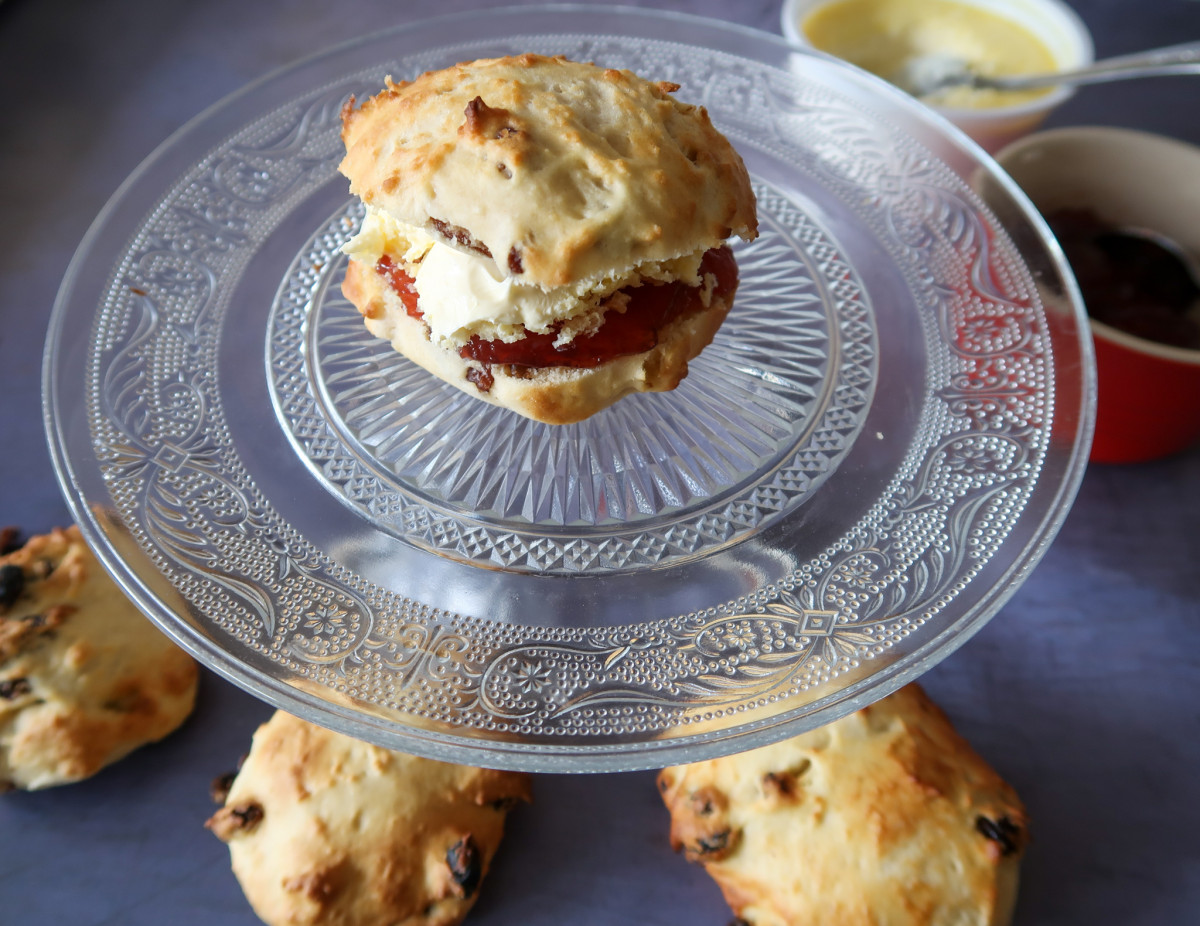 These air fryer fruit scones are delicious! They are super fast, tasty and cream with clotted cream and jam!
If you're looking for a last minute sweet treat to serve with guests on the way then these are perfect!
Airfryer grilled cheese
Carrying on the theme of cheesy goodness is this air fryer grilled cheese. It takes just 12 minutes from start to finish and is perfect as a tasty lunch idea.
You could even pack some of these up and take them on a picnic with you!
Airfryer chips
These air fryer chips are one of my post popular posts ever. I love seeing all the feedback on these and they are a great way to still enjoy crispy, tasty chips without frying them.
The air fryer was absolutely made for creating air fryer fries. These work well with just about anything and form the basis of many a fakeaway dish in this house.
Air fryer frozen french fries
I also love cooking air fryer frozen french fries when I'm feeling a little lazier and these go so crispy and delicious!
Air fryer cheesy chips
We're BIG fans of a simple tea in our home. It stops us getting too many takeaways and these air fryer cheesy chips are absolutely fantastic!
You can use frozen chips, and even pre-grated cheese if you want to save some time and effort. These are super simple and they go SO crispy and delicious in the air fryer!
Airfryer tortilla chips
If you're a fan of nachos, tortilla wraps, burritos or just having things to dip into sauce then these airfryer tortilla chips are perfect! So simple to make, and they cost around 20-30p depending on the flour you use, making them super budget friendly.
These are some of my favourite air fryer recipes:
Air fryer hash browns
These air fryer hash browns are quite a new recipe from me. These may be the crispiest hash browns I have ever had outside of a fryer! I love how these can be kept in the fridge for several days, and they were great with all types of breakfast.
We love to enjoy them with poached eggs and spring onions or as part of a delicious full English breakfast. This hash brown recipe is the perfect way to use up some leftovers so that nothing goes to waste.
Air fryer sausages
Air fryer sausages are a simple and delicious treat! Using the air fryer helps them to go extra crispy and delicious while separating the sausages from some of the fat. These are so tasty with a big breakfast!
That is it for now! I'm really pleased to see so many people loving my air fryer recipes and I hope I have given you some inspiration as to what can you cook in an air fryer!
I am going to be sharing lots more of my UK air fryer recipes again very soon. I absolutely love the convenience of my air fryer and can't get enough of how crispy it makes everything.
Air fryer bacon
Air fryer bacon is absolutely delicious. It goes SUPER crisp and it doesn't sit around in it's own released fat, so it is nowhere near as greasy!
I love to make bacon this way, as it is crisp and delicious. Perfect for a sandwich, for using on a slow cooker hunters chicken when you're trying to save time or for crumbling into a bacon mac and cheese pasta bake.
Why not try one of these great air fryer recipe books:
I've got so many more ideas that I'm hoping to write about soon including air fried chicken and even some more roast dinner accompaniments!
If you enjoyed this post I'd love it if you could pin it on Pinterest!