Affiliate links in this post will be clearly marked with a *. Clicking one of these links means I earn a discount or receive payment.
I absolutely LOVE using my air fryer! Knowing what to cook in an air fryer, particular if you're based in the UK, can be a little hard at times.
A lot of the recipes I find have US measurements, or ingredients that aren't widely used in the UK. This is why i started developing my own recipes a few years ago, and now I'm sharing them here. I have over 100 air fryer recipes for beginners, including air fryer desserts, air fryer side dishes and air fryer potato recipes.
Also, I've got some great air fryer tips, air fryer vegetable recipes and also a post on the pros and cons of an air fryer!
Using the air fryer is a great way to save time, money and also reduce your electric bills slightly!
This post is jam packed full of ALL of my air fryer recipes, more than 50 of them now! I've got everything from chips, chicken nuggets and roast potatoes to cookies and dessert pizzas. Don't forget my toppings for chips post too if you're looking for some serving ideas.
One of the best things about using the air fryer is the amount of time that it saves. I love being able to heat up frozen food in a rush for my daughters dinner, as well as cooking delicious crispy food from scratch too.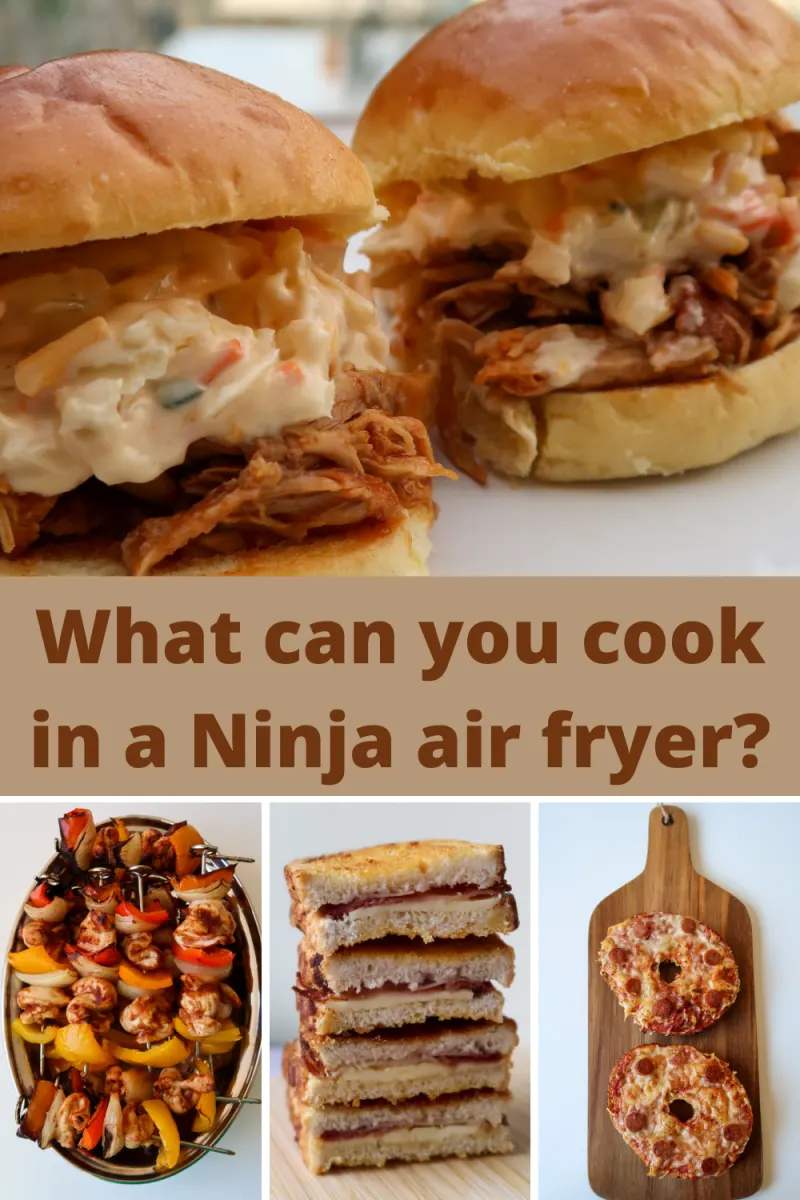 Cooking food from frozen works so well in the air fryer, and it is quicker than using the oven too. Ideal when I have hungry little ones waiting for a meal after the school run!
Air fryer recipes (UK recipes)
UK air fryer recipes
50+ fantastic UK air fryer recipes including roast potatoes, chips, chicken nuggets, chicken breast and more!
Something to note about air fryer recipes is that all air fryers have different sizes, depths and as such the cooking times can vary. All air fryer recipes on this website are intended as a guide, and not a guarantee that the timings will be perfect. Enjoy!
While you're here be sure to check out my slow cooker recipes!
If you enjoyed this post I'd love it if you could pin it on Pinterest!