Affiliate links in this post will be clearly marked with a *. Clicking one of these links means I earn a discount or receive payment.
Air fryers are a thing of beauty! They are small, light to hold and use, and sit on the countertop in your kitchen. They are more convenient to use than an oven, and overall I am a BIG fan.
The air fryer has been one of my best EVER kitchen purchases. I've owned multiple models over the years including a Tower air fryer, halogen air fryer, air fryer with shelves, an Actifry and two different Ninja Foodi models. I now have the OL750UK, and love it. This is a multi-cooker, with a lot more features than just air frying, but it is a fantastic air fryer too!
Air fryers are increasing in popularity, particularly in households that just want to cook 1 or 2 portions of food at a time. Perhaps you don't want to heat up your oven for a handful of chicken nuggets and chips, so instead you can make air fryer frozen chicken nuggets and air fryer frozen chips – so simple!
I love to make all sorts of foods in my air fryer including sweet things such as air fryer cookies, air fryer cake, air fryer chocolate protein oats and air fryer fruit scones. I share new air fryer recipes here at least weekly too so keep checking back!
Be sure to check out my air fryer pros and cons and my air fryer recipes for beginners while you're here too!
If you're reading this you probably know what an air fryer is, but if not it is basically a tiny convection oven, that sits on your worktops or countertop. It's designed to be smaller, quicker to cook food and can help you achieve (almost!) fried food like results, without your food swimming in oil.
These air fryer tips are perfect for beginners, or even if you're just looking to take care of your air fryer a little more perhaps because you're purchasing an upgrade.
Something to note about air fryer recipes is that all air fryers have different sizes, depths and as such the cooking times can vary. All air fryer recipes on this website are intended as a guide, and not a guarantee that the timings will be perfect. Enjoy!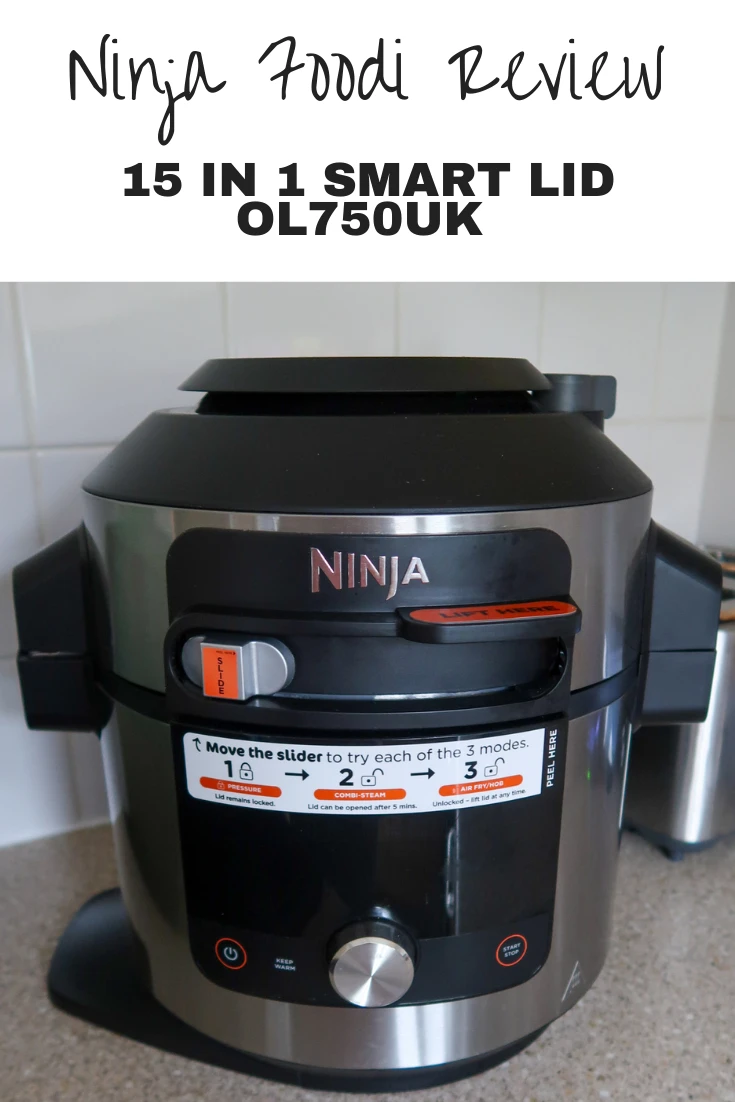 Air fryer tips for beginners
How to clean an air fryer?
Personally I LOVE to soak mine the minute it is finished with. I will either soak it with hot soapy water in the sink, if it is empty, or I will add a few drops of washing-up-liquid, cold water and put the air fryer back on to cook for 10 minutes. I'm NOT sure this is recommended by the manufacturer, but I find it really helps remove all of the stuck on residue.
Soaking it works great, and I usually just do this while we're eating whatever goodies we've cooked in the air fryer, then I use a wire brush on the air fryer basket, and a sponge on the main air fryer itself. The model of air fryer you have will dictate whether you have just a built in air fryer basket, or a bowl that holds the basket as well.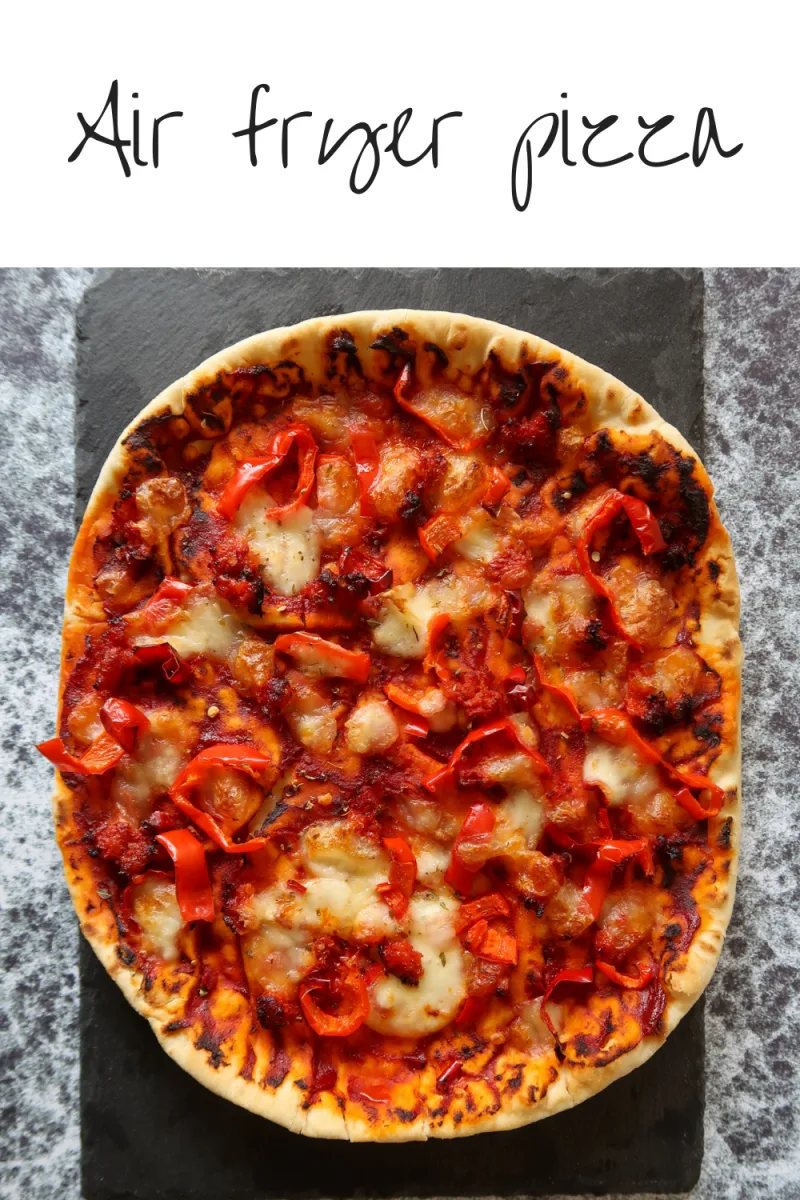 Which oil to use in an air fryer?
Personally I like to use rapeseed oil for higher temperatures, and olive oil for lower temperatures. Many air fryer baskets have a non-stick coating, so you'll want to read your instructions first to ensure that you're using one that won't damage the finish of your basket.
I typically oil items up in a bowl and then tip them into the air fryer, that way I'm not spraying oil over other parts, such as the heating element.
Also, if you're using olive oil ensure you're cooking at 190C or less, as this is a fairly low smoke point oil.
A little oil is needed if you want to make your food as crispy as possible.
What size air fryer is right?
I have a 7.5 litre multi-cooker, so ours is HUGE, and even for a family of 4 there is a LOT of excess room. However, room is great, as you want lots of space for the air to circulate.
I used a 2.2 litre when cooking for 2 people, and a 4.3 litre when first cooking for 3 people. Now that I am regularly making batches of foods, sometimes to freeze, I have a very large multi-cooker, and as a result a large air fryer!
If you're just wanting to cook chips, or perhaps some frozen food/freeze tapas, then a 2.2 Litre is likely going to be fine, and have a much smaller footprint than some of the larger models. Which is ideal if you've got a small kitchen! When I upgraded to my OL750UK from Ninja I decided to get rid of my slow cooker, and a few oven accessories, to make room for it!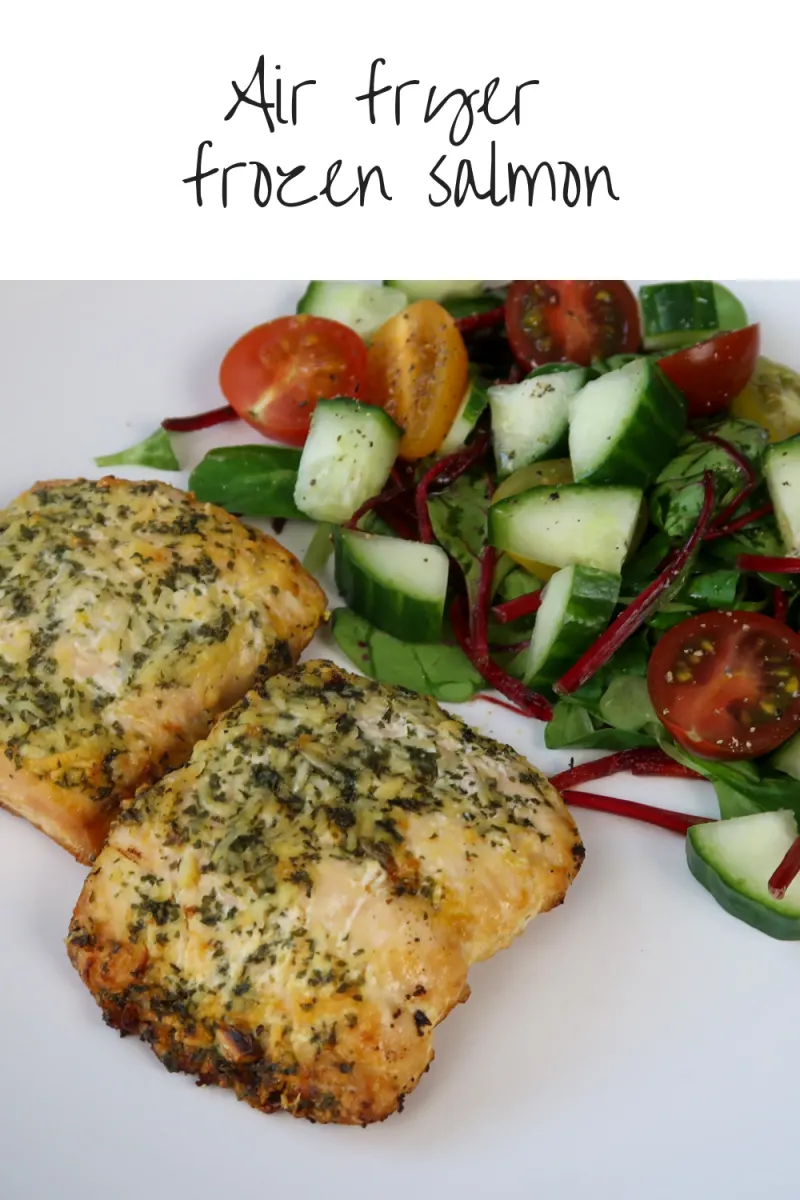 Drop the temperature when air frying frozen food
You'll want to drop the recommended cooking temperature down by 10C-20C when cooking from frozen. I always find this is a great way to prevent burning, and works really well in particularly for battered frozen food, such as chicken nuggets or onion rings.
Adjust the cooking time too for frozen food
Personally I like to start with 1/2 of the recommend cooking time, shaking at least once during cooking, and then moving up to 2/3 of the quoted time if half is not long enough.
Layer the air fryer basket
I like to have just one layer of food in the air fryer basket where possible, but my air fryer does come with a rack which is handy.
Leave lots of room for air to circulate your food to get the best results.
Pre-heat your air fryer before using!
This isn't going to be essential for all recipes but with items that are partially cooked, perhaps by parboiling or similar first, I like to have the air fryer basket heated up ready, to avoid any drop in temperature.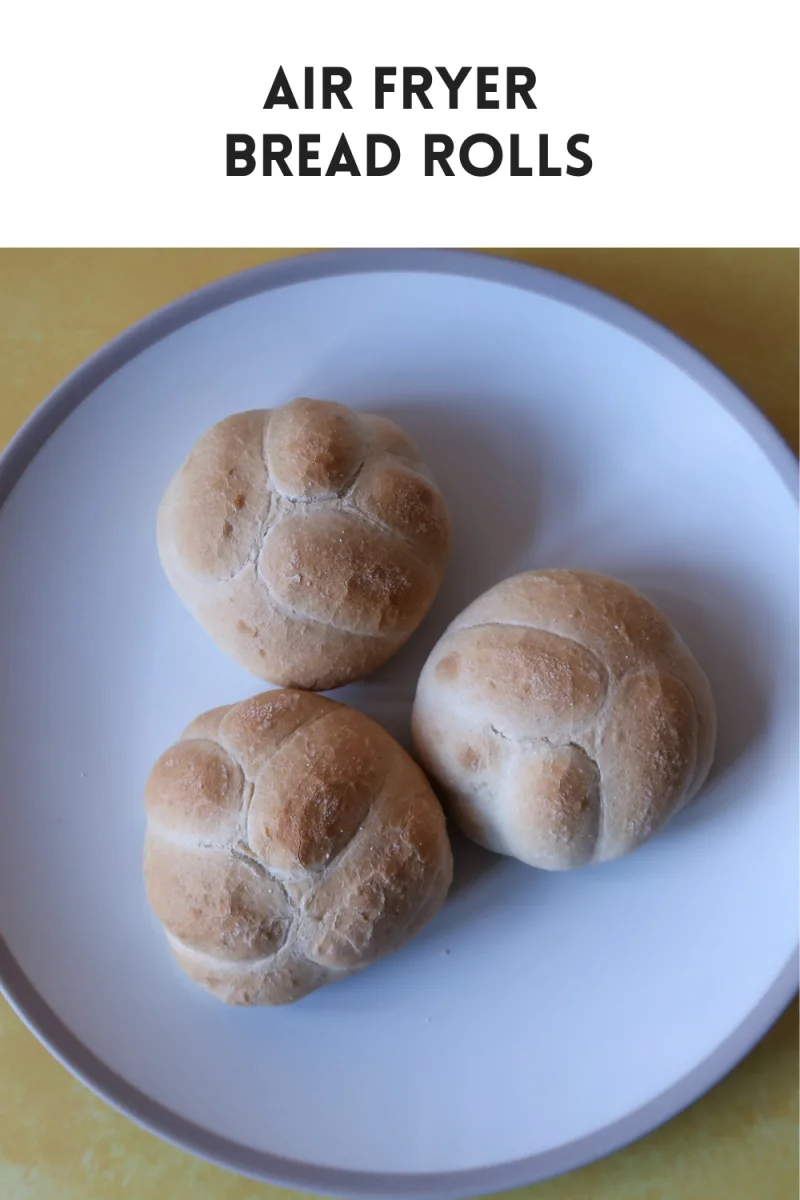 Weigh light items down
If you're cooking items like air fryer apple chips, you may want to weigh these items down. I like to use a toothpick to help with this, as it makes a very small hole that is barely noticeable once the food is served.
Some air fryers are designed to move around constantly, with a paddle, but the air fryers I use tend to have something of a mini wind machine effect on light items, and so weighing them down helps to ensure even cooking and avoid any items burning on the heating element.
Shake the air fryer basket during cooking
You'll want to shake the basket at least once, more if you're cooking for long periods of time. With my Ninja Foodi roast potatoes I like to shake 3 times ideally. This helps to ensure an even cooking time. Other items, such as air fryer chicken wings, can just be shook once halfway through the cooking time.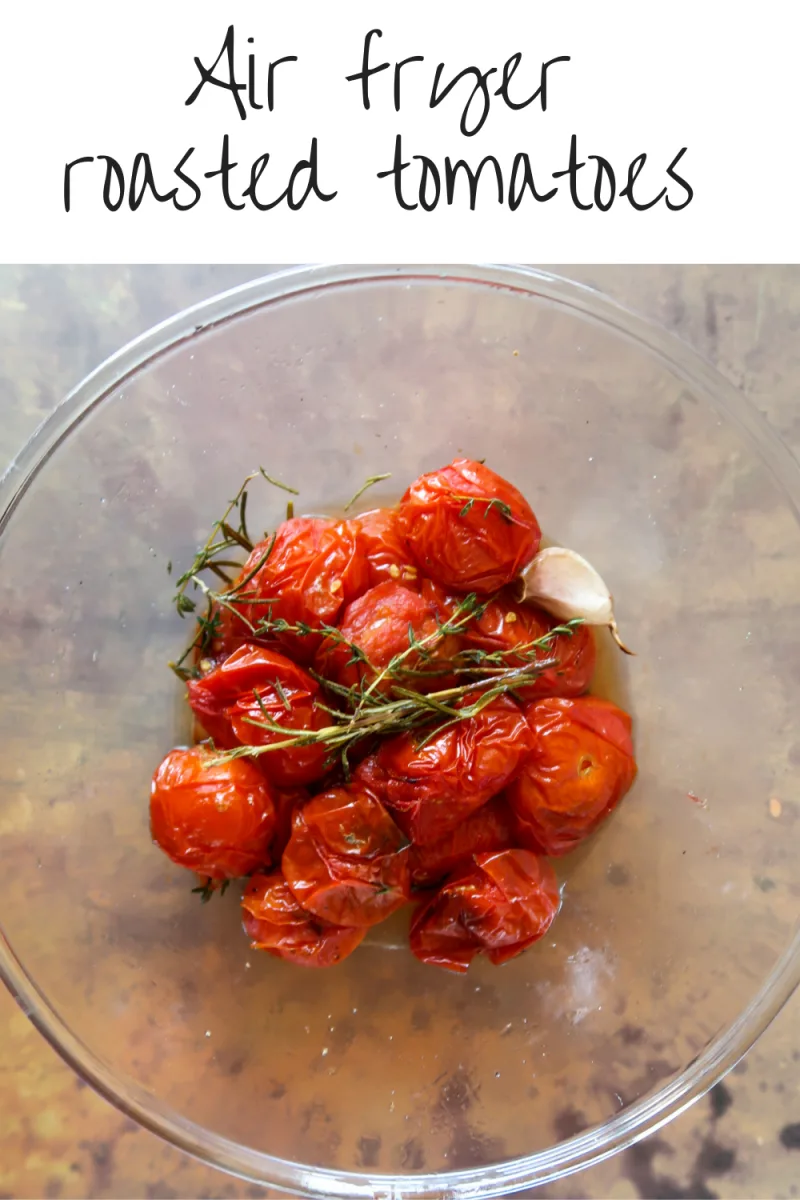 Top up the oil while cooking
If you're cooking items from raw, such as chips, frozen french fries or roast potatoes, then you may want to apply some more oil during cooking to prevent them drying out.
I like to tip the items into a bowl, apply a few drips of oil and then shake carefully. If you're being a little more efficient you may want to use the oil directly in the air fryer basket, though do exercise some caution and avoid getting oil near the heating element, or adding excessive amounts.
Use foil with fatty foods to help with clean up
If I'm cooking air fryer burgers then I'll use a little aluminum foil at the bottom of the basket. I check for a temperature safe one, as not all can be used for cooking believe it or not, and then I make sure it is weighed down by the food I'm cooking.
This helps with cleaning up after very fatty or oily foods. It's rare that we cook these, so it's not often!
Using parchment paper or baking paper can help with avoiding food sticking, but it also blocks the holes of the grill tray that many Ninja air fryer baskets come with.
This can slow down the cooking process slightly but can be helpful if you want to cut down on mess and avoid food sticking.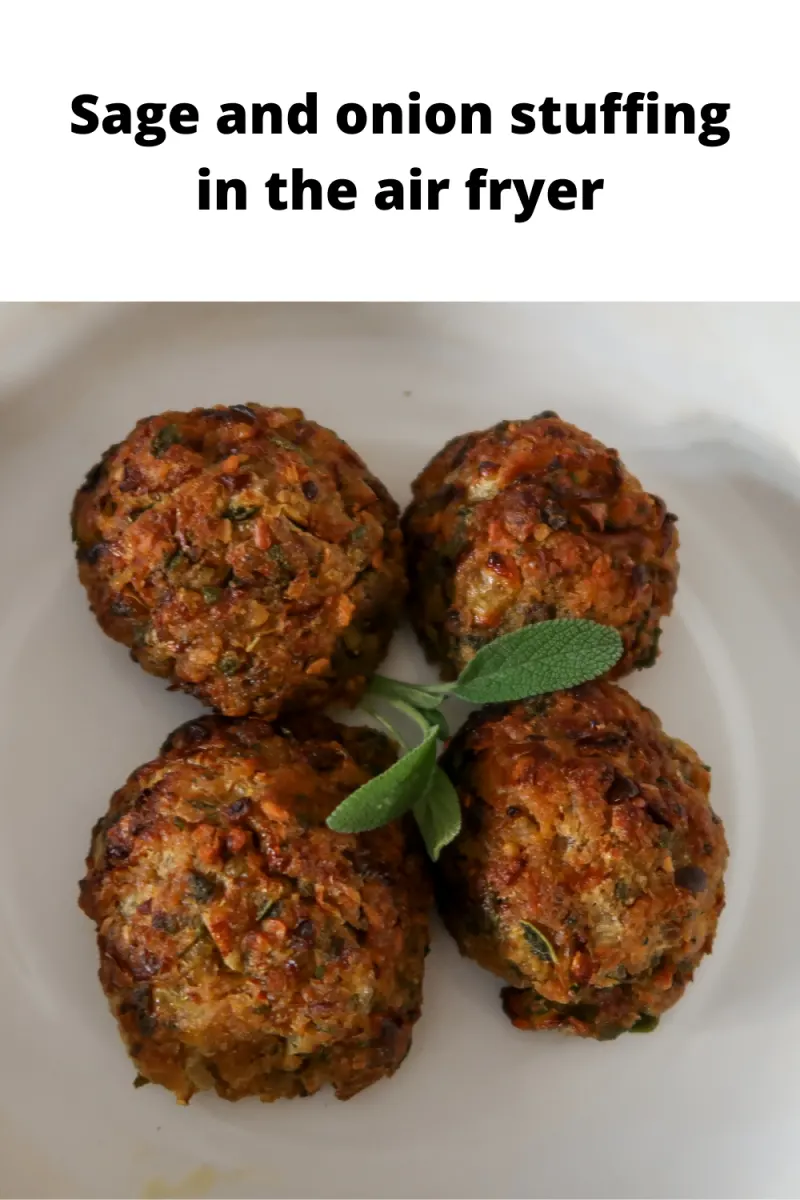 Freeze items with batter or breadcrumbs for best results
If I'm wanting to make something like air fryer chicken strips, or air fryer breaded chicken breasts, then I'll buy fresh meat, make my own batter or breadcrumbs, coat, and then freeze flat on a cookie sheet or sheet pan.
Then I cook from frozen in the air fryer as I find that this helps the batter or breadcrumbs stick for longer and avoids it all just dripping through the grill of the air fryer basket.
If you're wanting to make something with batter, and cook it from fresh, then you'll want to make a VERY thick batter. Personally I prefer to use homemade seasonings, such as peri peri seasoning, cajun seasoning or fajita seasoning, to coat meats with. These dry rubs work VERY well in the air fryer and add to the succulence you get with chicken and other meats.
Love your leftovers!
I'm a big fan of doing what I can to cut food waste anyway, but the air fryer is GREAT for leftovers. Especially things like chip shop chips!
Give them a little spritz of water and then air fry for 3-5 minutes until hot through and they'll be just about as good as they were first time around!
Follow food hygiene guidance of course, and avoid re-heating foods that have already been re-heated, which I know a lot of takeaway food has. If in doubt best to just leave it.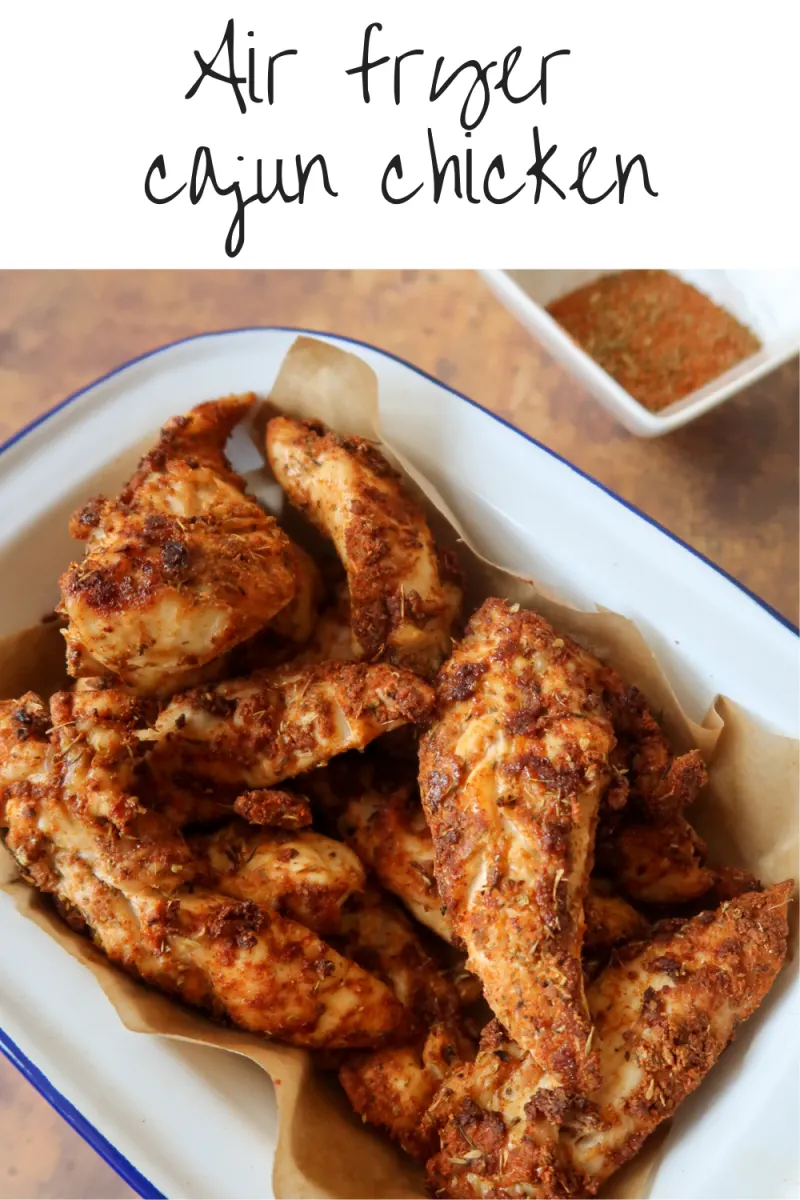 Size items accordingly
When you're cooking foods like air fryer potato wedges be sure to size accordingly. Don't be tempted to cut items very thin, as you'll want a bit of substance, and even sizing, to ensure the best cooking.
I do make my carrot fries on the thin size, but apart from that go for slightly chunkier foods and add a couple of minutes on to the cooking time – it'll be worth it!
Use a meat thermometer
My Ninja Foodi model comes with a temperature probe, which I use now, but a cheap *meat thermometer will be perfect! Store away from little ones though as the probes are sharp AND they usually have button batteries inside too.
Avoid turning it up to max
It can be tempting to turn your air fryer up to maximum to boost the cooking time, but just like cooking in the oven it's probably a mistake unless you're making something like Yorkshire puddings or roasties.
Turn your food at least once
If you're making air fryer grilled cheese, or similar, something with a large surface area, then you'll want to flip or turn it over at least once to get the most even cooking results.
Obviously if you can get away with just giving the basket a shake then great but foods with a large surface area, chicken breasts, duck breasts, etc, will benefit from being turned over.
Use oven gloves or silicone mitts
Even if your air fryer has a handle you should look to use oven gloves or *silicone mitts. Air fryers get SO hot, and there is often a piece of burning hot metal just waiting to catch your hand when you're least expecting it.
With the Ninja Foodi models they have a basket inside a bowl, so you'll have even more chance of catching yourself!
Use plastic cookware to avoid scratches
You don't want to damage the coating of your basket so be sure to use plastic cookware as much as you can. I do get tempted by the metal tongs sometimes, so I just take extra care when I'm using those.
Don't leave the cookware in contact with the basket for longer than it takes to remove your food, as naturally it IS going to melt if you do that!
Buy some great accessories for your air fryer!
I've got a number of fantastic Ninja Foodi related accessories, including a *kebab stand, *sling for holding whole chickens and similar foods and then a few other bits too. The accessories that you can buy will vary depending on the popularity and size of your model, but Amazon usually has an array of great accessories in a set.
Silicone bakeware can be a great investment too.
Remove food carefully
When you're removing foods be sure to take them out with tongs, or a plastic spoon, rather than tipping them out onto a plate. Often there will be fat, oil or even just burned crumb etc in the bottom underneath the air fryer basket.
You don't want this going on your plate I'm sure, so just take a few extra seconds to remove items from the basket!
Set a timer if using a manual air fryer
When I had a manual air fryer in the past I found that the timer was way off, sometimes out by whole minutes on even the shortest cooking time.
Use an egg timer, phone timer, whatever, just time it to avoid ruining your meal!
Don't expect it to be like a deep fat fryer:
Sometimes air fryers are advertised as being like using a deep fryer. While you will get crispy and delicious results you won't find foods that are as crispy as using a deep fat fryer. Deep fried food soaks up a vast amount of oil and cooks at very high temperatures which helps me crispy batter.
Next time someone says it's meant to be like a deep fat fryer just keep this in time!
Using cooking spray is a great way to get crispy results in the air fryer.
Now you know how to take care of an air fryer, and how to get the most out of your air fryer, why not see how to cook things in an air fryer with these great recipes?
If you enjoyed these air fryer tips and tricks I'd love it if you could pin it on Pinterest!