Affiliate links in this post will be clearly marked with a *. Clicking one of these links means I earn a discount or receive payment.
Christmas time is all about being together as a family for us. Thomas works shifts, and this year he is going to be working for 12 hours on Christmas Day.
This means that we want to make the run up to Christmas, as well as the big day itself as lovely as we possibly can. For us, being together and enjoying lovely food and drink, is really a big part of the festive season.
We love having nice snacks on hand, and a foodie Christmas gift, is always a winner with the older members of our family, who appreciate cooking nice food at home.
This gift guide is designed to give you some tips, both for gifting to the foodies in your life, and for sprucing up your festivities too!
Who doesn't love pizza? Just about everyone I've ever met loves pizza, in some form of another, and so this Pizza Pilgrims Set is the perfect foodie gift.
This kit comes with a pizza cookbook, flour, canned and tinned toppings, tomatoes to make a tasty pizza sauce, a pizza peel and even a drawstring bag to store everything in.
There is just something so special about cooking Indian food, at home, from scratch. It is amazing how you can recreate the flavours of your favourite dishes in next to no time and with minimal effort too.
This Luxury Indian spice gift set has everything that you need to get started on making absolutely delicious Indian dishes at home. This set contains multiple spice blends including Korma, Bhuna, Tandoori Masala and even a cooks candle to help neutralise cooking odours after a large cooking session!
This Pornstar Martini Cocktail Set is the perfect gift for the cocktail lover in your life. This set contains enough ingredients for four cocktails, a cocktail shaker, snack and a recipe card too to ensure the cocktail is as authentic as possible. I love an espresso martini personally, but am partial to a pornstar one too!
The drinks in this set are branded, to bring a fantastic touch of quality to this gift. If you're looking for a foodie gift with the real wow factor then this is it!
Cooking from scratch frequently makes for a LOT of leftovers. Which we are always grateful for! If you've got a foodie in your life that loves to cook regularly then these Contigo items are the perfect gift.
This *Contigo Food Jar is a 100% leakproof container that is perfect for keeping food hot and is a great way to pack hot meals for lunches and little ones. Team it with a *Contigo water bottle and your loved one can make a cheap lunch on the go, or make the most of leftovers.
Christmas time is a fantastic time to gift something tasty in alcohol! OPIES have a delicious selection of goodies such as Pineapple with Luxardo spiced rum, black cherries with Kirsch and Red berries with pink gin.
The gin lover in your life will adore this Secret Garden Christmas Gin Gift Set from The Secret Garden Distillery. 2 x 20cl gins, Christmas and Wild, in flavour are the perfect tipple to enjoy during the festive period.
This gift set is really well packaged, with two lovely flavoured gins made with hand-harvested botanicals and no added sugars, artificial colourings, flavours or additives.
The fitness fan in your life will be sure to love a well thought out, and lifestyle appropriate, set of protein bars from Pro Youth.
Made with whey protein, and with added vitamins and minerals, these protein bars are ideal to help the body recover faster when working on fitness goals.
These smooth Lindt dark chocolate truffles are the perfect gift when you want something special for a loved one, but don't want to spend lots of money.
Lindt have been creating chocolates for over 150 years, so they know a thing or two about making delicious chocolates.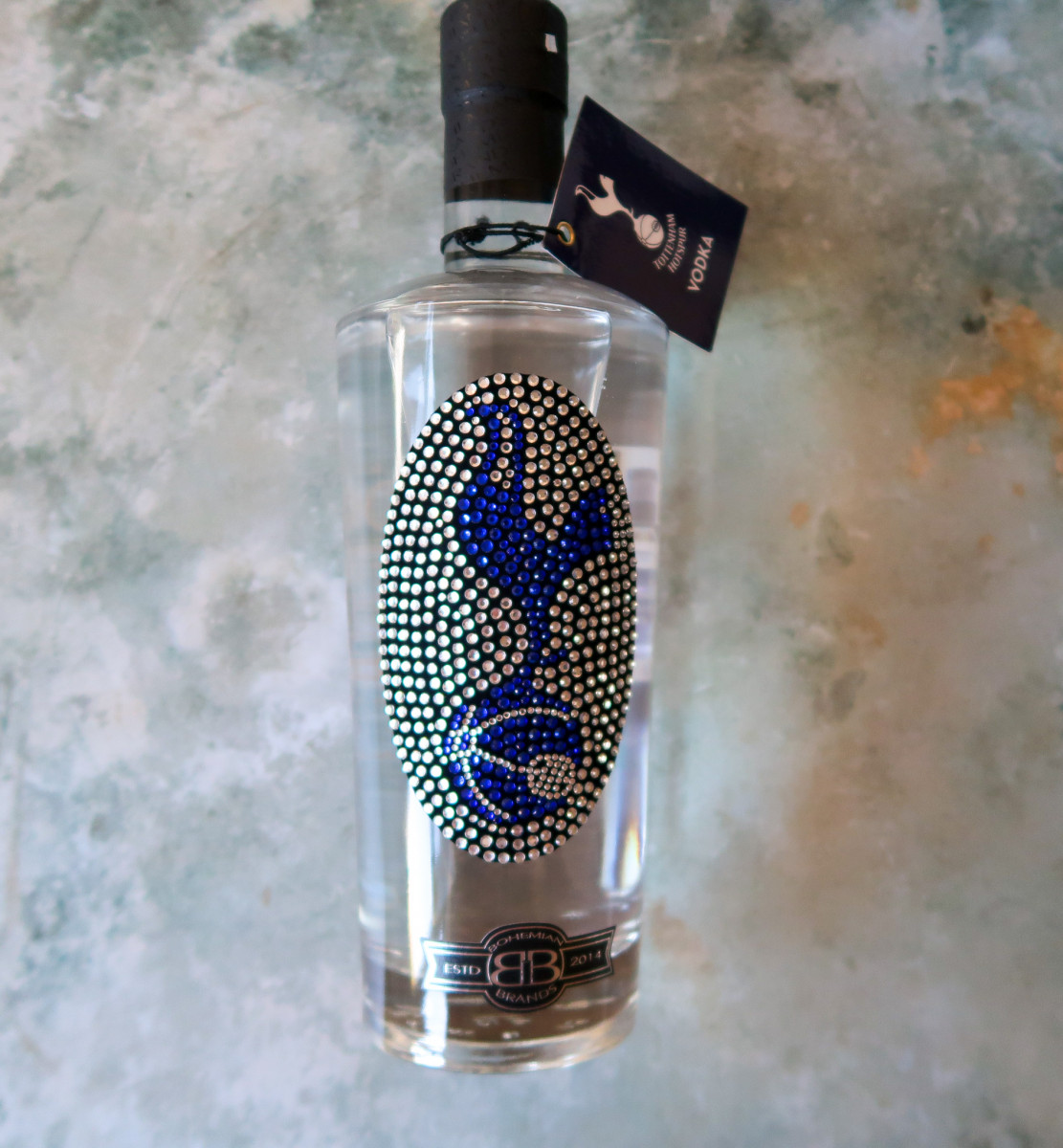 If you have a football fan in your life, but don't want to risk purchasing a kit or souvenir they may already own, then this Pewter Edition Vodka is a fantastic gift!
There are a variety of teams available and not only is this a great nod to a favourite team, it is also a fantastic gift in itself, without the team logo.
If you're going to be visiting relatives for Christmas Day, and want something special to take, then these Hotel Chocolat Crackers, would make a fantastic gift to bring along with you.
Each cracker contains a Hotel Chocolat chocolate inside, and can be used as either a table setting or a lovely Christmas tree decoration.
The Hotel Chocolate Sleeksters is a Christmas collection that contains 30 delicious chocolates from Hotel Chocolat with a selection of their best-selling chocolates and some festive classics too.
The variety of chocolates includes Espresso Martini, Raspberry Smoothie, Mulled Wine, Treacle Tart, Clementine Caramel, Caramel Spruce and more, making these a perfect gift for the foodie in your life, or even to enjoy at home during the Festive season.
If you're looking for a more luxury foodie gift then this Hotel Chocolat Dipping Adventure is the one! Very, where I selected this set from, have a variety of wonderful gifts and jewellery items for your loved ones.
This gift set includes a tasty variety of chocolate pots, ideal for dipping snacks into, alongside a selection of delicious nibbles such as marshmallows, almond biscuits, florentines, gianduja balls and Brazil nuts. A wonderful at home date night would really be elevated by this set, and it would be a great gift for parents with little ones, who perhaps don't get to go out in the evening, and want something special!
During the festive period we have a LOT of visitors, which means that we need a lot of snacks on hand for all of the little ones that we have visiting.
Fruit Bowl snacks are a great way to offer something a little healthier, to compliment some of the more luxurious Christmas treats, and these are a great way to eat 1 of your 5 a day.