Affiliate links in this post will be clearly marked with a *. Clicking one of these links means I earn a discount or receive payment.
In the past if I had clothes that looked worn I would just throw them in the bin. Eventually. However, I want to waste less money and I hate clothes shopping.
Since having my c-section I am really struggling with finding trousers that actually fit nicely, without hurting my stomach. I've got one pair of jeans that I absolutely love and they are really comfortable.
I'm able to work down the allotment in them and walk long distances without pain. They had seen better days though. Significantly better days.
For a while I was wearing them faded and wasn't really bothered. That is until I saw a photo of me wearing them. I knew then that I had to either find more jeans that I enjoy OR I had to give my favourite jeans a dye. I picked up this Dylon fabric dye and set to work.
The instructions for Dylon Fabric Dye
Wearing rubber gloves empty the entire packet in to the washing machine. Add your garment to be dyed. Turn the machine to a 40C wash without any eco settings.
Don't use a pre-wash and don't add any washing powder to the machine. Run the cycle.
Once finished remove your item, run another 40C cycle WITH washing powder/detergent and then you're good to go.
Now I didn't use rubber gloves. I thought it wouldn't possibly touch me. But it did. My fingertips were stained black for at least two days. Also, before I realised I touched a few kitchen cupboards. It did come off. Eventually.
Just buy some rubber gloves. They are only cheap and you could always save them for similarly mucky jobs in the future.
I ran my machine at least twice after I used this Dylon Dye. I then washed a load of white work shirts for my husband, as I forgot what I'd just used the machine for. Anyway, they were fine and don't appear to have changed colour.
Do I need salt for Dylon Dye?
No. All you need is a pouch of the Dylon Fabric Dye. That is it. You can buy it from Amazon. You can also purchase it in supermarkets and various other places. It seems to be widely available.
Does Dylon Fabric Dye stain my washing machine? Does Dylon your washing machine?
It did not stain my washing machine. I ran two cycles, instead of one just to be sure. When I had used it, and removed my jeans, my drum looked sparkling. If anything it looked cleaner than normal.
The dye CAN dye the seal of machines, as they're made from different material to the drum, but follow the instructions and the dye won't affect future wash loads.
It is hard to say for sure though as I don't often look at the cleanliness of my washing machine drum!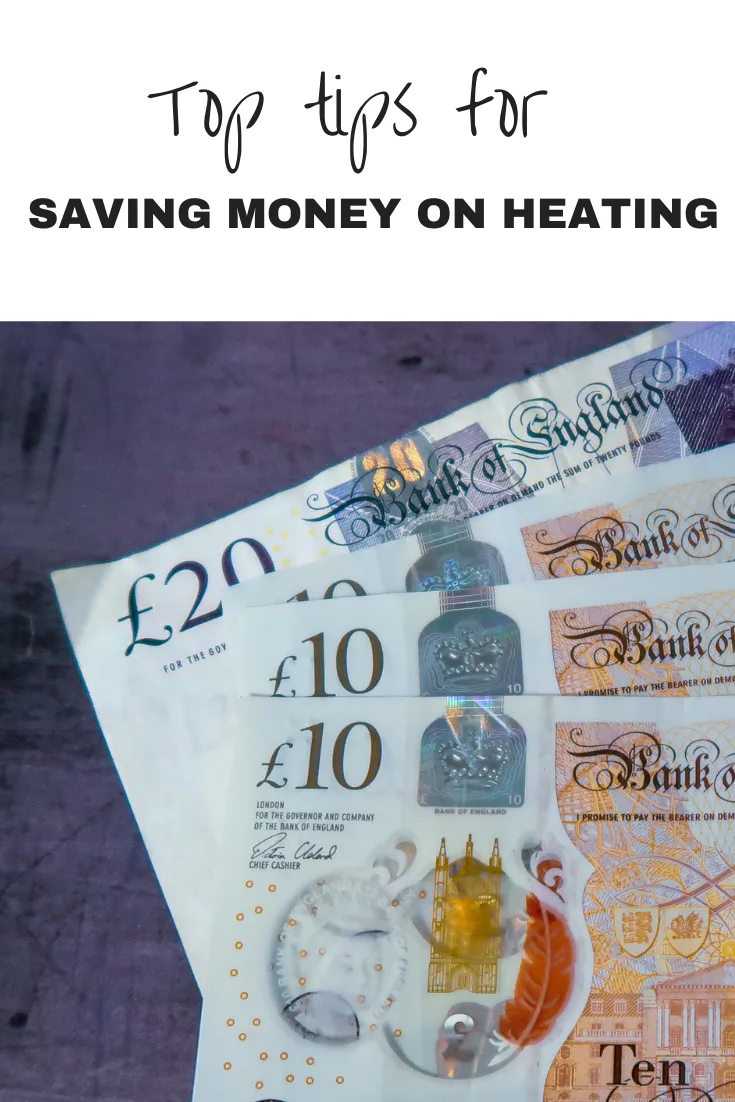 Does Dylon Fabric Dye work?
Yes! It worked for me. Here is a comparison of the jeans before and the jeans after. I've tried to recreate the same lighting conditions to give an accurate representation.
Will Dylon cover bleach marks?
Not usually no! Bleach ruins fabrics and Dylon is just a dye, not a magic fabric restorer sadly!
Look out for stitching!
If you dye something that has polyester stitching then likely the stitching will stay the same colour as it was before – making a bit of an odd look if you're trying to change the colour of something!
Does Dylon work for black clothes? Dylon before and after on my denim jeans: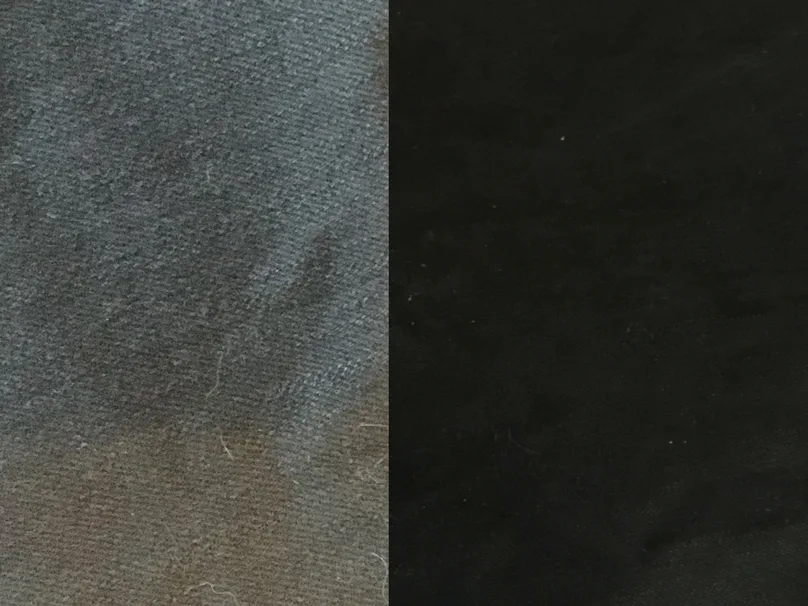 As you can see the jeans before were really grey, and covered in cat hairs. While there was a tiny bit of greyness left around the back pocket edge I was really happy with the results.
The Dylon dye worked well, it dyed the jeans back to black and they are still the same jeans. They are comfortable to wear and I'm really happy with the results.
Other things to remember when using Dylon Fabric Dye
Normal colour mixing rules apply. If you use dye on a blue item using red Dylon dye then you will have a purple shade on your clothing. I just dyed my black jeans back to black. I'm not very adventurous really.
You can dye 600g of fabric a full shade or 1.2kg of fabric to a lighter shade. I just dyed one pair of jeans with my Dylon dye. I've no idea what they weighed but I'm overweight so probably quite a bit!
Does Dylon dye work on polyester?
Usually no! Dylon is for natural fabrics like cotton, linen and viscose. If you use Dylon fabric on blended materials, including polyester, you will achieve a lighter shade that shown on the packaging. Polyester, nylon and any other synthetics cannot be dyed using Dylon fabric dye.
Where to buy Dylon fabric dye? Where can you buy Dylon dye?
There are at least 25 different shades to choose from if you *look on Amazon. The flamingo pink looks really nice! I've used several shades over the last few years with great results – just follow the instructions and don't try and dye things made from plastic!
I loved using Dylon fabric dye! It has now been over 18 months since I dyed these jeans and despite multiple wears and washes, the colour has not faded back to how it was before I used this dye.
If you enjoyed this post I'd love it if you could pin it on Pinterest!