Affiliate links in this post will be clearly marked with a *. Clicking one of these links means I earn a discount or receive payment.
I'm going to share with you some of my favourite easy roast dinner recipes. These ingredients are packed with flavour, frugal, hearty and real crowd-pleasers too.
We absolutely love a family dinner or Sunday roast. There is something so social about gathering together around a big helping of delicious food. Typically roast dinners conjure up memories of family times for me, being together and asking my Mum "How long until dinner?" and the answer never actually being factual.
A roast dinner is always time-consuming and if you have limited days at home together your time may feel too sacred for a big roast.
One of my biggest tips for preparing a roast dinner is to use a slow cooker. You can place your meat joint on to cook first thing in the morning, or even overnight, and then enjoy the first part of the day with your family.
Not only can you cook your meat, making it lovely and tender, but you can have vegetables and even the base of a tasty gravy cooking all in one pot. With minimum effort!
This whole chicken is a doddle to make. You can fill the pot with lots of lovely vegetables and then you can use the stock that it creates as the base of an absolutely delicious homemade gravy.
On more leisurely weekends I love to make the gravy entirely from scratch, other times I like to skim the fat off and then add some gravy granules.
This has to be one of my favourite ever roast dinner recipes! This is a lovely, simple gammon recipe. Sure you shred it, rather than slicing it, but it's still absolutely delicious.
Best of all you can use all of the lovely leftovers in the coming days for gammon, egg and chips, a nice salad or even just an extra tasty sandwich!
If you want a quick roast recipe then this one is for you! It requires just a few minutes of prep time at the beginning, and near the end, and you've got a delicious, hearty, crowd pleasing joint.
I love to use my Ninja Foodi for the days when I want to make a hearty family meal, but perhaps don't want to spend quite as much time on it.
This Ninja Foodi gammon joint is super simple to prepare, takes just a few seconds to get into the pot and is perfect for a family roast dinner.
I used to feel that roast beef could only be done in the oven, at least until I tried this recipe!
Filling the pot up with my favourite root vegetables is a great way to have a side dish to serve up alongside this roast beef, with very minimal effort. This is possible one of my easiest roast dinner recipes ever. It takes just a few minutes to brown the meat, and this is worth every second of that time!
I've got a GREAT Ninja Foodi roast beef recipe too that works great.
If you're looking for something a little different then this pulled pork is ideal. You'll probably have lots of leftovers for sandwiches during the busy week and you can even use the fat to make a lovely load of crackling in the oven if you're using that to cook your trimmings up.
Why not change up the classic roast dinner sides?
I love the usual roast dinner trimmings but prefer to make things a little easier on myself! We have an air fryer and I love to use this to reduce the number of dishes in the oven at one time.
With my air fryer, it takes next to no time to cook air fryer diced potatoes, air fryer roast potatoes, air fryer carrots and air fryer parsnips. Don't forget to keep back any leftover potato for use in a homemade potato waffle or perhaps some tasty tuna fishcakes for a simple and frugal midweek lunch.
Did you know it is really simple to make your own stuffing! I've gone for a rustic look with my sage and onion stuffing. You can also blitz it in your food processor to make it look a little more like 'normal' stuffing. Air fryer sage and onion stuffing is a new favourite here, and a great way to cook something extra when you're out of oven space!
I often freeze herbs so I have them on hand but you can use dried sage and it will still taste delicious!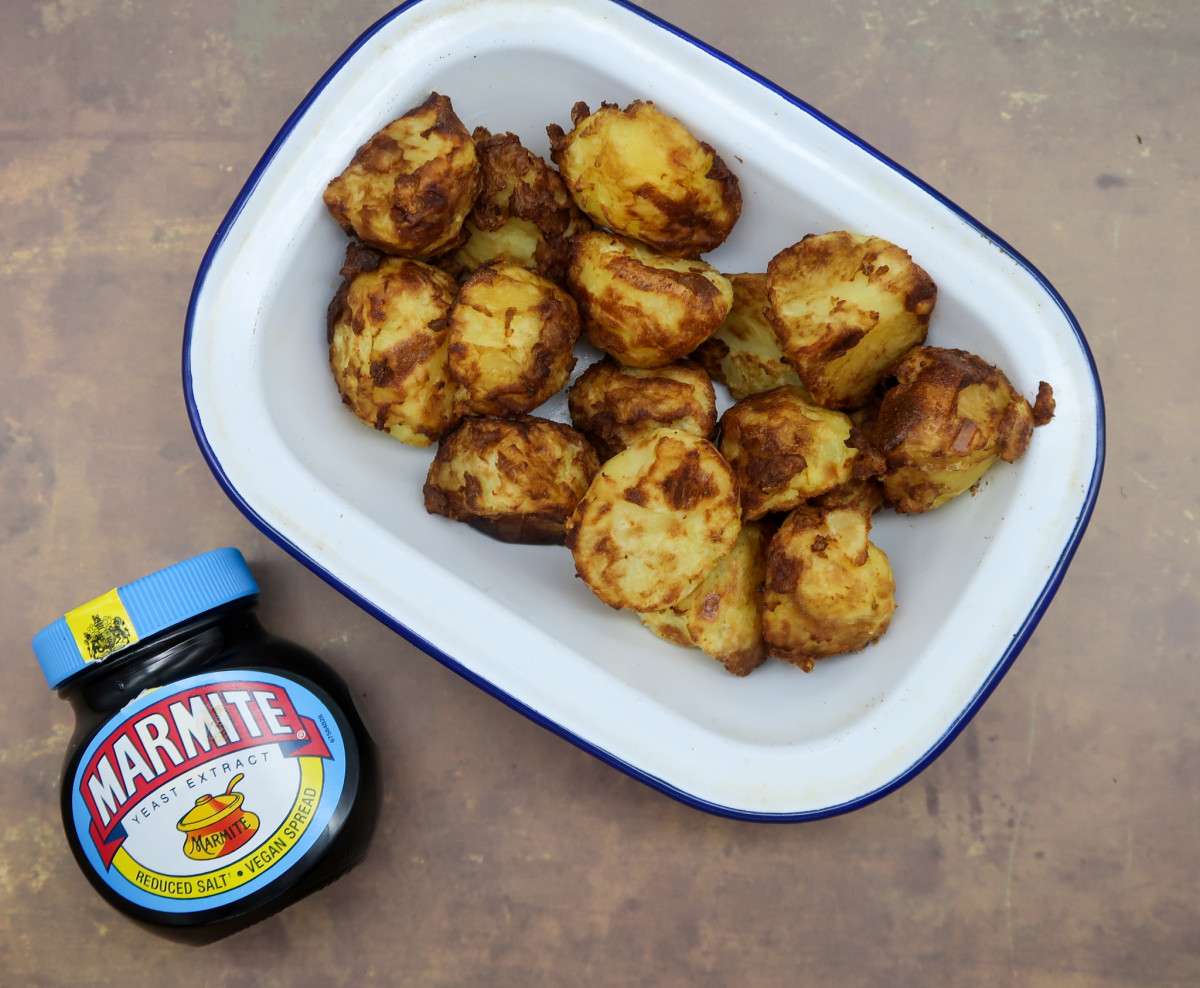 These tasty Marmite roast potatoes are so simple but packed full of flavour and a great alternative to the standard plain roast potato, which can feel a little samey if you have it every Sunday!
Just like the Marmite roast potatoes these are delicious potatoes, made with the addition of OXO cubes. These are delicious, packed full of flavour and so simple to make too. A great chance from the bog standard roast potatoes!
No roast dinner would be complete without a rich, hearty gravy! I love to make onion gravy and often use the stock made while slow cooking a joint of meat.
This particular beef gravy is packed full of delicious roast beef juices, especially tasty when cooked in the slow cooker!
I sometimes make this gravy in advance, and just heat it through on the hob for a couple of minutes before serving. This is a great way to speed up the roast dinner serving time, especially if you're just serving up from the air fryer and slow cooker like I often am.
My favourite roast dinner would have to be chicken. I love to use the tips from my stretch a roast chicken post to stretch things a little. Sometimes leftovers will be turned into a chicken, spinach & filo pie or a chicken & mushroom pie.
What about something for dessert?
If you've already got your oven on cooking up your favourite treats why not make a simple but tasty looking dessert? This chocolate ripple cheesecake is really simple to make but looks, and tastes, absolutely lovely!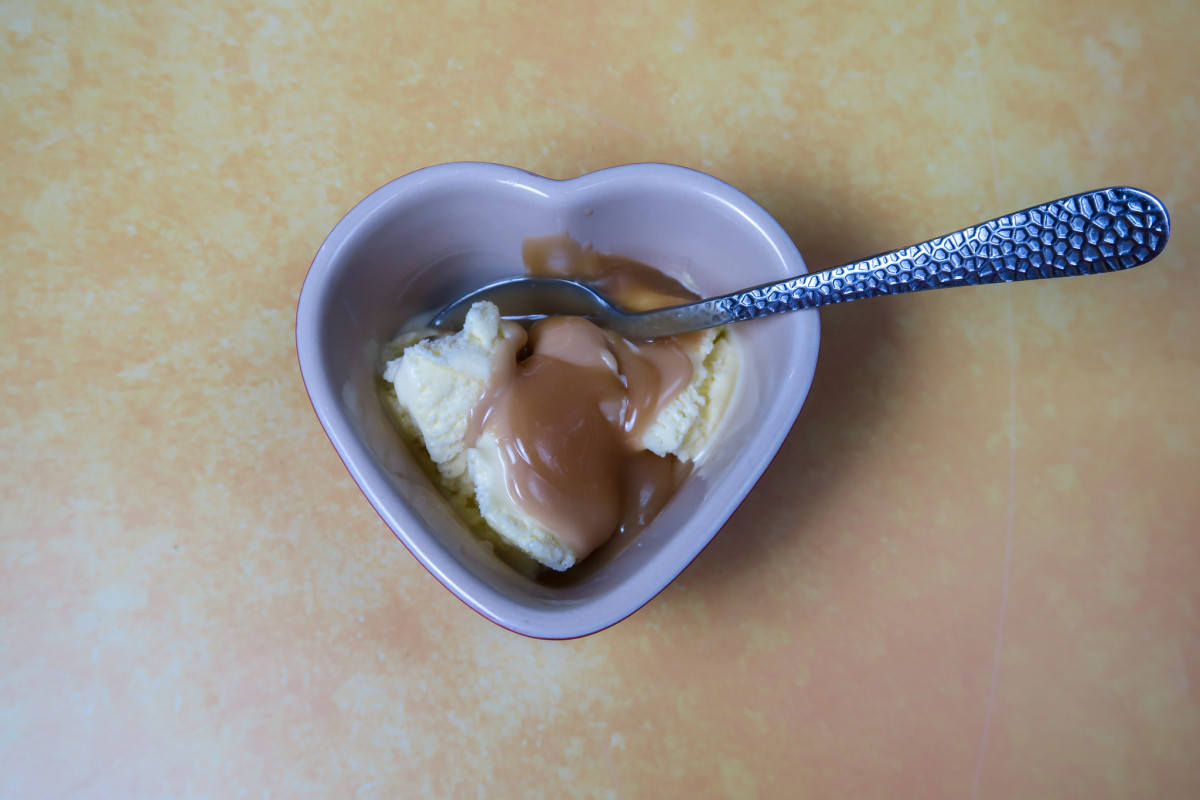 If you're looking to enjoy a simple dessert, such as ice cream, then this salted caramel sauce is a simple way to bring a little flare to dessert without a lot of effort.
If you want to keep your dessert super simple then my 3 ingredient mug cake ticks that box!
I hope you find these easy roast dinner recipes helpful! They are designed to be frugal, tasty and flavoursome. I love meal planning and if you want to see some of my other recipes I've got just the thing for you:
ALL of the slow cooker recipes on this website have been cooked using a Ninja Foodi OL750UK, or the previous model, but you can use ANY slow cooker, as timings should be very similar.
If you enjoyed this post I'd love it if you could pin it on Pinterest!