Affiliate links in this post will be clearly marked with a *. Clicking one of these links means I earn a discount or receive payment.
If you're a fan of competitions, and wanting to save more money too, then EverUp is going to be the perfect app for you!
I've been using EverUp for a couple of months myself so far, and want to share my EverUp review with you.
Download the EverUp app for free, from your preferred app store, and use my referral code RMRS520712CMWXEO and we will both receive a bonus points when you sign up.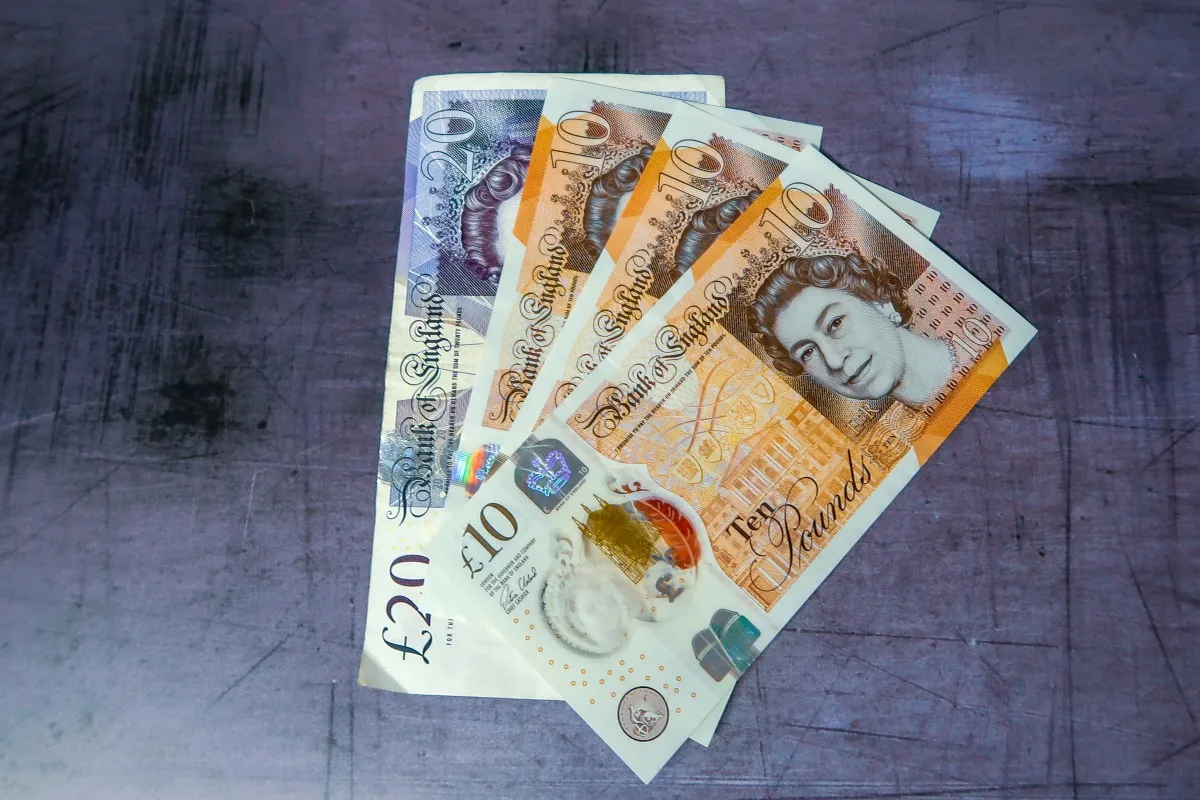 What is EverUp?
EverUp is a prize-linked app that allows you to save money and have chance to play daily games to win up to £1 million!!
Holding savings on EverUp allows you to receive daily coins, of various amounts, based on how much money you hold on the site. An example is if you hold £100 on the app you will receive 5,100 daily coins just for holding those savings.
EverUp offer daily prize draws, a raffle, with cash prizes and coins available to win which you can then use to play daily games on site.
The raffle is FREE to enter every day, and you receive one entry ticket for each £1 you spend. Also, if you meet certain criteria these tickets can be doubled or even quadrupled just for being a user of EverUp. This can give you 1,000s of tickets for each daily draw, depending on the amount of savings, and referrals, you have.
How do you join Everup?
Download the EverUp app for free, from your preferred app store, and use my referral code RMRS520712CMWXEO.
There is often a random referral competition running, where all active referees and newly referred users will be entered into a prize draw to win special prizes! I recently won a random competition, and received a £100 Amazon voucher which I received the same day I won it!
All you have to do is download the app and open and verify a cash account. There is no hard credit search to do this and you won't have access to any cash gambling or credit facilities either.
How can you win money with EverUp?
There are several ways you could win money with EverUp, some less likely than others.
Million Lotto
First up there is the Million Lotto. This is a weekly prize draw, and on offer at prizes including coins and cash from £0.25 right up to £1M (although the odds of winning this are 600M!). Someone recently won £5,000 and the odds of that were 8.3M to 1, but it still happened!
The Million Lotto has a boosted prize pool of £300 from time to time, which is split among various winners.
To enter the Million Lotto you just choose 8 numbers from 0-1 and 1 bonus symbol, from a variety of icons available.
Wheel of Fortune (Instant Spin)
Each day you will receive a minimum of one free spin on the instant spin wheel. Spin the wheel to receive a prize of coins ranging from 1K up to 10M, depending on the wheel you're playing. I have access to two wheels, London, with prizes from 1K to 1M (There is a 0 on the wheel too), and Montecarlo, with prizes from 5K to 10M.
Scratchers (Instant win)
Everyone has access to the Jakarta scratcher, which has 1 free play per game at present, and is 5K per play otherwise. You can win up to 75K coins and even up to £5 cash, although it is VERY rare I see cash on this scratcher!
When you've got £25 minimum in your account you'll also unlock access to the Manchester scratcher, which allows you to win up to 100K coins and even £5 cash and has a LOT more chances to win cash. You can play 5 times per day, for 100K per time, and I've had 5 wins in one day before, more than once.
This is the scratcher that I save all of my coins for. It can take a couple of weeks to earn enough coins for a couple of plays on the Manchester scratcher, depending on how well I get on with the free daily wheel spins and Jakarta scratcher. I've won 250k coins in one spin before which was great!
Here are some of my recent winnings I've transferred to my savings account:
Is EverUp safe?
Absolutely! You can learn more about how EverUp keep your funds safe. I personally have several hundred pounds on the app at present, which I intend to leave there and use for occasional gift cards purchases.
Other features of EverUp
You can purchase gift cards from EverUp and receive cashback when you do. You have the chance to win up to 100% cashback.
I receive purchased a variety of Amazon and Primark gift cards to test this out and this is how it went:
2 x £25 Amazon gift cards – £1.50 and £0.25 Cashback won.
4 x £10 Amazon gift cards – £0.10, £0.10, £0.20 and £0.20 Cashback won.
2 x £50 Primark gift cards – £1.10 and £1.60 Cashback won.
I was really pleased with this, especially as I often buy Amazon top-up direct on the Amazon website and receive no cashback in the process.
What happens is you choose the gift card you want to order, currently from Amazon, Argos and M&S, from £10, £25 or £50, and then you will receive a scratch card for doing so. The minimum cashback you can win is 1% and for every batch at least 1 person will win 100% cashback.
Do I recommend Everup?
There are plenty of other ways to save money, that will earn you interest, but if you've got £25 to spare I'd pop that on, take part in the free daily spins and scratchers, save up for the Manchester scratcher and hopefully win yourself a little money along the way.
I've personally made £65.47 so far, NOT including my referral earnings. This is just from the daily scratchers, prize draws AND I won a £100 Amazon voucher too. They have had some great prizes recently, including coffee machines, Sonos speakers and iPhones. The more savings you have the more prize draw entries you'll receive for free.
Looking for some alternative ways to make cash?
Be sure to check out my favourite ways to make and save money online. Apps like EverUp are never going to make you rich, however, a little bit of extra money never hurts. Also, you could easily check into websites like this when you are watching television at night, or while getting ready in the mornings.
I love to make money from all different ways online and this app, along with my top 5 survey websites, helps me to make extra money every month.
If you enjoyed this post I'd love it if you could pin it on Pinterest!