Affiliate links in this post will be clearly marked with a *. Clicking one of these links means I earn a discount or receive payment.
I'm a BIG fan of meal boxes. I have tried everything from *Simply Cook to *Mindful Chef and compared Hello Fresh (*Grab £46 off your first 3 boxes) to *Gousto many times over the last 5 years or so. Since the birth of our second daughter in April 2021 I have almost exclusively had Gousto deliveries, every 4-5 days.
I recently asked over on my Instagram if people had any questions about Gousto, and these are some of the most common ones answered, plus a few more! If you've got a question you'd like to ask just drop me a message over on Instagram!
How does Gousto work?
Gousto is a meal subscription service, you buy a box, choose the recipes that you wish to try and then a courier brings them to your door on a set day.
Within the box you will receive fruits & vegetables, meats, pulses, grains, herbs and anything else that is required to make a meal. Some meals will require you to add oil, salt, pepper and occasionally butter. It's very rare that you need anything else, and you can see all of the recipe cards online in advance if you want to check.
Also in the box is a recipe card where you are taken, step-by-step, through the instructions to make your recipe. Typically you will require basic cooking equipment (saucepan, frying pan, knifes and chopping boards, and not much else). Again, you can see this in advance when selecting your recipes.
The box contains ice packs, and usually an insulated bag too, to ensure that your chilled items are kept fresh.
If you want to know what you get in a box, and see it for yourself, I have this unboxing video and review:
How much does Gousto cost? How much are Gousto meals?
Current prices, accurate to August 2021, are as follows:
2 meals for 2 people: £24.99 (£6.25 per serving)
3 meals for 2 people: £29.99 (£4.99 per serving)
4 meals for 2 people: £34.99 (£4.37 per serving)
2 meals for 4 people: £31.75 (£3.97 per serving)
3 meals for 4 people: £42.75 (£3.56 per serving)
4 meals for 4 people: £47.75 (£2.98 per serving)
In addition to this there are recipe surcharges for special meals. *Gousto occasionally have collaborations with brands, such as Frank's Hot Sauce or Marmite, and these can cost more. Also, premium recipes, such as street food recipes, steaks etc, typically have surcharges that range from £1.49 – £2.99 extra per person per meal.
When they have special events, such as a BBQ and picnic events, typically half of the meals will have recipe surcharges, and the other half will be the normal price. There are usually a good variety of meals I find.
Once you have selected your meals you can also add extras to your basket. Wine, mixed spirit cans, breads, desserts, cooking tools, sauces, oils, jams and more. There is a vast array of extras to choose from, from a number of more premium brands, you can even add Charlie Bigham's meals.
Gousto take payment for your first box when you check out, but typically this is discounted. After this payment is taken typically around 3 days before your box is delivered, but you can check this on the Gousto website by seeing how long you have to edit your box.
How do you cancel a Gousto subscription?
You can do this on the *Gousto website. Go to 'My Gousto' then 'Subscription Settings' and there you can pause your subscription if you're going to be away, skip a box, or you can even disable your account entirely if you choose.
Do Gousto offer free gifts?
From time to time, you may receive free gifts from Gousto. In the past I have had a canvas bag, a teatowel (I think!), a vegetable scrubbing brush and even little chocolate pot desserts too. It's nice to receive a little surprise in your box from time to time.
You can also order a free recipe folder in the extras menu when you're checking out your box.
I've never worked out a pattern to the free gifts. A few years ago it felt like you got them for your 1st, 3rd and then later orders, but now it doesn't seem to be like that. I DO use a lot of free credit for my Gousto orders though, so perhaps they just don't want ME to have free gifts. Which is fair enough.
Can you get a discount on Gousto boxes? What about a free trial or a free box?
New customers can get a discount, usually ranging from 50-60% off the first box, and then 20-30% off the rest of that month's boxes, you can use *my referral link if you want to do so. I'll receive, typically, £15-£30 credit as a thank you for referring you!
Often Gousto will offer existing customers 10-25% off if opting to keep your subscription, sometimes for one box, sometimes for more. What you need to do to see if one of these offers is available to you is opt to cancel or pause your subscription, and then you'll sometimes see a pop up box.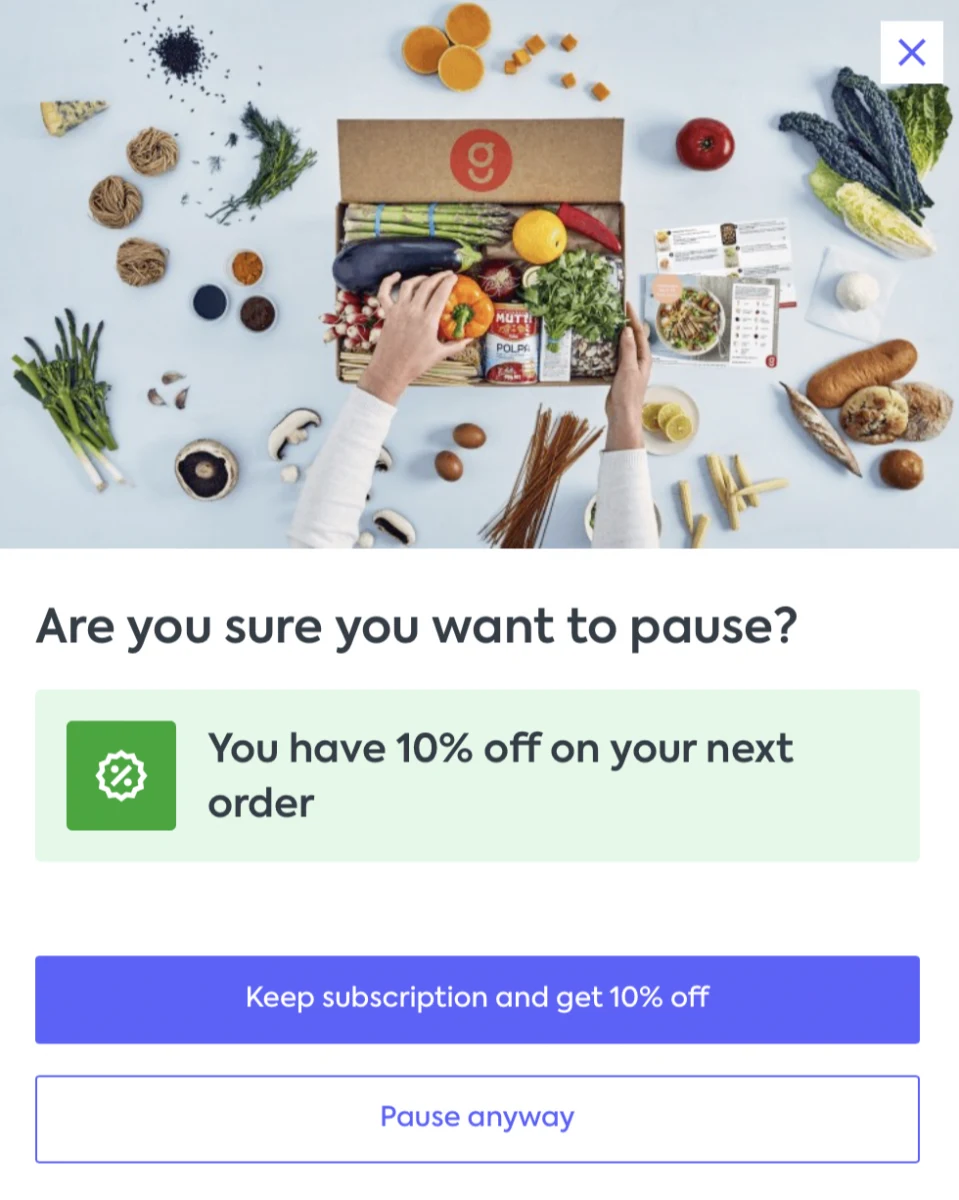 I've also had 20% off discounts in the post and a 30% off discount offered to me by phone before, for 3 boxes, for re-activating my membership.
Does Gousto have a recommend a friend offer?
Yes! You can share your referral links with friends who have not tried the service before. Or who have a different email and postal address since they last tried it.
You'll receive £15-30 credit, usually, for referring your friend and they will receive money off their first boxes too.
The offer varies from time to time, but has been running consistently for many months now. It was halted temporarily in 2020 I believe because Gousto was full! They had no more slots!
When is Gousto new menu day?
Tuesday at 12pm is when new menus come out. If you're looking forward to trying one of the speciality menus then I'd recommend logging in quite quick on Tuesday afternoon! Some dishes DO sell out, and I've been disappointed to miss out myself a few times in the past.
How long does a Gousto box stay fresh?
The box will arrive to you on your chosen delivery day, typically during working hours I find. The boxes are designed to stay fresh for the whole day, and then allow you to cook the meals over the next 4-6 days usually.
I have found that the meals are always possible to use on concurrent days, with no wastage, although I do make sure to eat fish dishes and anything containing spinach quite early.
This avoids any food wastage from wilted spinach or fish that is less than fresh, and then I have the other meals over the following days.
I have temperature checked my delivery a few times, when it has arrived later in the day, as I'm a bit paranoid about food safety with my eldest daughter often joining us for the meals, and I've had no issues at all.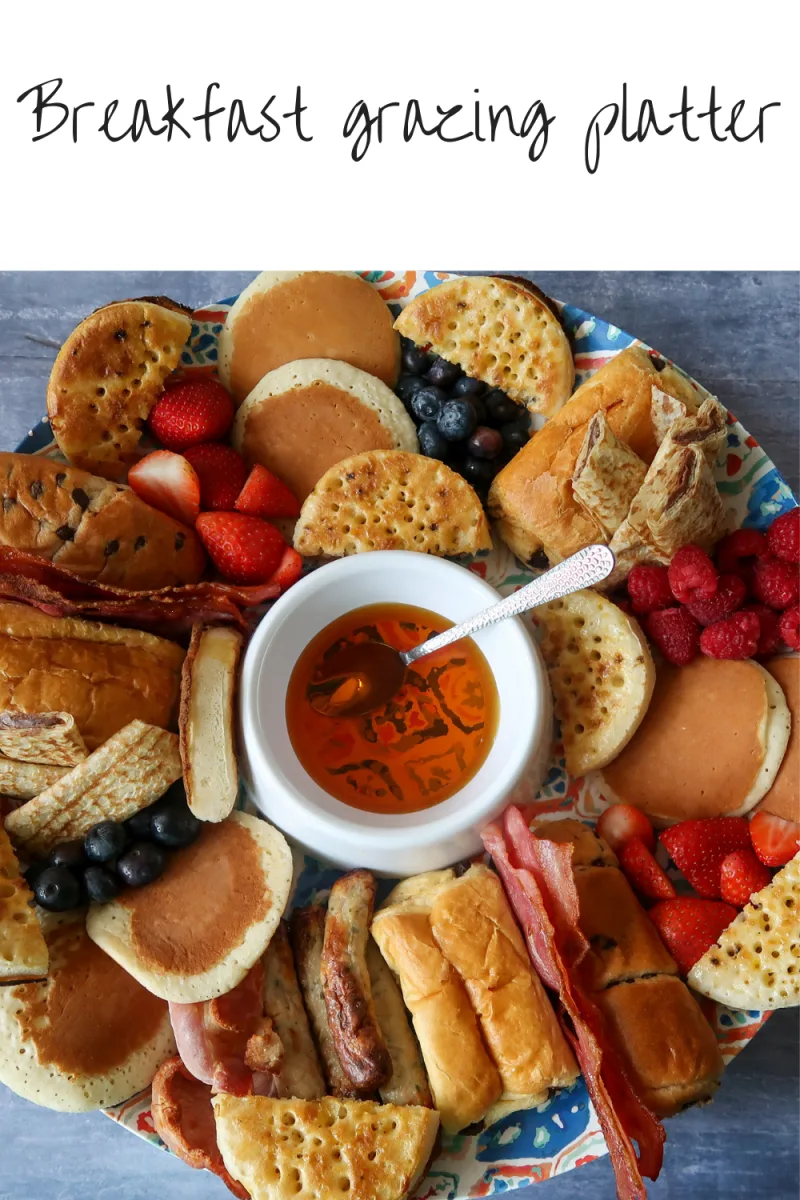 Can you buy Gousto as a gift? Do they offer gift cards?
At present Gousto are not offering gift cards. You DO have the option to purchase a one off box, and send it to someone else's address, which is what I've done in the past.
I have asked the person to choose the recipes that they are interested in, and then had the box delivered directly to them. This takes away an element of surprise, obviously, however, you'll want to check that they're home anyway so they don't miss their box!
Is the subscription worth it?
For me personally I say yes! I have had boxes where I've had free referral credit, but I have also paid for 10s of boxes myself too. I've been a customer of Gousto for years now, on and off, and it is really helpful to me at different stages in my life.
For example Gousto has been great since we had a second child. Life has got busier, as my Mum has been unwell also, and we've had a lot of family commitments and things going on.
*Gousto has took some of the stress of meal planning away, all I need to get delivered now are some basically staples, that can live in the freezer, such as bread, and I know we've got breakfast & lunch in and then Gousto takes care of dinners.
Something else that I absolutely love about this subscription is that it has introduced me to a variety of different meals, many that I wouldn't have thought to try.
I've discovered a real love for prawns, having only really eaten chicken & prawn paella or air fryer prawn toast before, and never bothering to buy prawns much before, along with multiple types of fish and several vegetables that I had never really been a fan of trying before.
If you don't want to pay for a Gousto subscription then you can just visit their website to see a variety of their tasty recipes, and buy the ingredients yourself.
I love being able to select healthier meals, under 600 calories, and also having more luxurious dinners too, such as the Takeaway style dishes and special events that they run.
We loved the six week event where they had a different burger each week, all with branded sauces and products, it was something nice to look forward to during the sleepless early days with our new baby! While I do love to make a simple air fryer frozen fish sandwich from time to time you just can't beat the flavour of a homemade burger!
Can you get a box for 1? What about 4?
No, you cannot currently get a box for 1. However, you could order a smaller box for 2, such as 2-3 meals, and then you could have every other day where you don't need to cook.
Often the meals will be good for several days longer than the number of meals you've selected. For example; buying a box of 4 dinners I find that they will have some meals with 6-7 days on.
They do offer boxes for 4 people. These are based on the same recipes, you just get double the amount of ingredients of the boxes for 2.
Who delivers Gousto boxes?
Yodel deliver the Gousto boxes. In the past I have had HORRENDOUS service from Yodel, however, in more than 50 boxes I've only had 1 issue, with a box that had come open slightly and an ice pack had leaked. This did not impact the quality of the food and it was still cool enough to be safe to consume.
On the day I receive a text message, with a 2 hour delivery window. The order always comes within this window and I've had boxes left in my designated safe place with no issues.
I have also had boxes delivered from DPD in the past too, though not for several months.
Why is Gousto only 4 meals?
I'm not entirely sure, and can't find anything obvious online…! They do offer 2, 3 and 4 meals, so you have lots of choice. Sometimes I have had boxes delivered every 4 days, and there are no postage fees to pay.
What are the best Gousto recipes?
I love browsing through my Gousto cookbook, at old recipes I've enjoyed. Some of my recent favourites have been chicken pad thai with rainbow veg, herby cod & chorizo stew, smoky Spanish chicken rice with lemon aioli and prawn & chorizo spaghetti.
They have so many tasty recipes, and I love that I can look by categories such as types of meats, 10-minute meals, Vegetarian, dairy-free and much more.
Do Gousto have vegan or vegetarian options?
Yes, at the time of writing this (August 2021) I can see that next week alone there are 13 plant-based recipes, 32 vegetarian recipes and 17 fish recipes.
The recipes change week to week, with some being regular staples that appear week after week, some coming back sporadically and there are new recipes every single week too – lots of them!
Is Gousto healthy? Can you lose weight on Gousto? Is Gousto good for weight loss?
Yes, definitely. If you're taking part in a calorie controlled lifestyle then Gousto have a TON of meals that are 600 calories or less. This is a great balanced amount for dinnertime, for many dietary requirements.
We've been enjoying many of the healthier *Gousto meals recently and they are packed full of flavour.
Can you freeze Gousto meals?
You could adapt some of these meals. In the past I have placed meals in my slow cooker, and also I have prepared components and then froze in a bag for the nights when I want an easy dinner. This is typically things that freeze well, like fajitas, fresh prepared burgers and anything mince or chicken based without cream.
Obviously you'll want to make your meals up fresh, but sometimes things happen, and with the meat being individually portioned for each meal you could fresh the meat and use the vegetables and other items for another meal, such as a lunch.
Where is the Gousto delivery area?
Most of mainland UK can now receive Gousto deliveries. You can find a list of postcodes that they don't deliver to here.
Can you buy a one off box?
Yes, you can order one off boxes. For me personally I usually have my subscription paused, then I just visit the 'Upcoming Deliveries' tab on the Gousto website and click 'Order another box'.
It's super simple and means I don't have to worry about additional subscription boxes being charged. Ideal for leaner spending months!
Is it easy to cancel Gousto?
Yes! Just hit pause in your subscription settings to deactivate your membership. You can also just skip a box for a select period of time if you prefer. It is really straightforward and you don't need to ring anyone or anything.
Hello Fresh vs Gousto?
For me personally they both have their pluses and minuses. The recipes are varied with both, and enjoyable, but I would say that Gousto just slightly edges ahead for me as of Summer 2021. I've had times where I've felt that way about Hello Fresh though, it's always changing really!
With *Hello Fresh on occasion I've had boxes not arrive, and just found out on the day that they won't be delivered. With Gousto I have sometimes had a notification of a small issue, or change, and received credit as an apology. Also, quality of product wise I've had less issues with Gousto than Hello Fresh.
I do love both though, and at the time of writing this I'm actually alternating Gousto and Hello Fresh boxes, just to mix it up and enjoy a great variety of recipes.
What do I think of Gousto?
I absolutely love the idea of these boxes. At full price they are more expensive than most of the dinners that I cook, per meal, however, I love that there are lots of adventurous flavours on offer.
Getting a box is a fantastic treat, even without referral credit, and it helps to keep us away from the takeaways!
It is a lovely treat to have on a weekend and if you are going to be busy, perhaps because of moving house, it is a fantastic way to have a home cooked meal without all the effort of shopping and working out portion sizes.
There are always a wide variety of meals available in the Gousto box that are portion controlled and the calories are already worked out too.
I feel that the meals are always nutritional, filling and I love that you sometimes get a little freebie tucked into your box!