I am a big fan of saving money. Being able to keep my household bills low, and save money in the process, is great to me.
I have been sharing offers and deals on my Instagram, and Instagram lovelies page, in particular for the last year or two and I've decided to compile this page with some of my favourite offers, websites and apps.
Some of these offers will save you money, some will earn you some, and some will just nab you a great FREE trial to see if one of the websites or apps that I recommend is for you!
Please note that most of these great offers are usually exclusive to new customers. Also, some of these offers require you to sign up to a subscription, so do set a reminder to cancel things before you are charged if you know you won't want to proceed with a paid or higher price subscription.
Any of these offers are subject to change at any time, so always read everything carefully when clicking through one of the links.
Affiliate links in this post will be clearly marked with a * and if you click one of these links I will earn a discount or receive payment.
Hello Fresh – £47 off (split across 3 boxes)
While I do love meal planning, and cooking from scratch with my own ideas, there are times that I just want everything arranged for me.
Meal subscription boxes, such as Hello Fresh, allow me to login, choose my meals a week in advance and then they get delivered to my door.
Ingredients for the dinners are usually quite plentiful, and apart from the odd smaller dish served with rice we find the portion sizes to be great too. Pasta dishes in particular seem to have a large volume, so ideal for portioning up a few leftovers. We have frequently ordered the box for 2 people, and shared it with our 5-year-old before now too.
My favourite recipes include the colcannon cottage pie, Mexican style beef with crispy potato top and Prince Harry's chicken pie.
Top Tip: Cancel the following weeks deliveries by saying you're 'on holiday' if you don't want to get charged for a second box before you can cancel your subscription. The biggest discount is off the first box.
Gousto – discounted first month
This is another meal subscription box that I absolutely love. Mostly! It is probably my favourite of all the boxes I've tried. It runs along a similar line as Hello Fresh, where you get to choose your meals online (or they choose them for you) and then the ingredients are delivered to your door.
One thing I love about Gousto recipe boxes is that sometimes you get a freebie in the box too! We've had coffees, chocolates, sweets, cereal bars, protein products and more! Also, you can order a little folder where you can keep all of the recipe cards if you want to buy your own ingredients next time. This is great as they have some absolute banging recipes I would never think to try otherwise!
My favourite recipes include the nacho chilli cheese burger with crispy potatoes, creamy chicken chilaquiles and greek lamb meatball tray bake with garlic yoghurt.
Top tip: It can take a few days for your box to be processed, to then allow you to cancel your subscription. You can login and cancel the second weeks delivery right away.
I just mark that I'm on holiday, or not needing a box that week. This way you can cancel the subscription after receiving your discounted box or boxes, if you like.
Green Chef – discounted first month
Green Chef is a food delivery subscription service from Hello Fresh. It has the same concept and as such I've got a great discount code for you to make use of.
The meals offered by this company are very healthy, and they have Kept options, Vegetarian and Vegan options, alongside meat based meals, all paying close attention to the macros to help you feel fully and enjoy a tasty, healthy meal.
*Get £45 off your first 3 Green Chef boxes
Simply Cook FREE 1st Box
If you want some new recipe ideas, without breaking the bank, then Simply Cook might be ideal for you!
The concept of Simply Cook is similar to the other recipe subscription kits, except you just receive a recipe card and herb and spice blends. You can then purchase your own ingredients, I tend to visit a discounter like Aldi or Lidl, and then you make the recipes at home.
These kits are £9.99 delivered for 4 recipes, however, this price can sometimes come down to £7.99, as they often offer this when you cancel your subscription. Also, if you refer 5 friends you'll get a fixed price of £7.99 for life. Your friends can get a box for £1, and you'll get one for free too – so win win!
I first tried this when there was a special offer on, and was really pleasantly surprised with the flavours. I've NEVER had a bad recipe from Simply Cook, nor have I ever had damaged items, items with short dates or damaged packaging.
I HAVE had these issues with both Hello Fresh and Gousto at times, although they are generous with account credits to apologise.
Mindful Chef – discounted first 2 boxes
Mindful Chef offer a subscription meal box with a difference, all of the meals are incredibly balanced and healthy.
If you're looking to eat better then Mindful Chef could really help you!
You can also get some other goodies delivered, such as a fruit box, and personally we've had some absolutely delicious meals from Mindful Chef. They also have promotions from time to time, where they team up with other companies, like when they offered Nandos meals and you got bottles of Nandos sauce too! Yum!
(currently £10 off each of your first 2 boxes)
Costa Coffee bonus for downloading the app
If you've never had the Costa Coffee app before then you can earn us both 5 beans (8 can be exchanged for a free drink) when you download and use my invite code BORJN. You'll just need to use the app to collect points on a Costa Coffee purchase.
I'm not someone who visits Costa a lot, as takeaway coffee is quite expensive and the queues are often long in the hospital where my local one is, but it's nice to get sent special offers from time to time. Also, they often have promotions to win free coffee or get a discount.
Readly membership

– 2 months free

I absolutely love using Readly to read magazines. I've been using it on and off for the last year or two, and love it.

One thing I have noticed is that if I cancel my subscription for a couple of months then they will offer me another discounted month. If I ignore that then I receive a free month or two usually.

The main time that I use Readly is when I'm laying in bed at night and can't sleep. I can read lifestyle based magazines, or I can read about something specific such as cookery, how to be better at photography or just about anything really. There are 1000s of magazines to choose from and new issues load in daily!
Amazon offers
If you're an Amazon customer you'll probably already know that they offer a LOT of services! Some of them can be tried, for free, for a one month or three month period.
You'll need to remember to cancel any subscriptions, but you can usually do this in your account the minute after you sign up and it'll still run until the end date of the free trial.
30-day free trial of Amazon Prime
I've wrote about the Amazon Prime free trial in the past, and all the benefits. You will receive access to free next day (and sometimes same day!) delivery.
Also, you'll be able to access Amazon Prime video with more than 15,000 movies and TV shows, borrow titles to read from the Kindle Owner's Lending Library, use Amazon Prime music (with 2,000,000+ songs) and access unlimited photo storage from anywhere.
30-day free trial of Amazon Music Unlimited
If you're just looking to listen to some songs on your morning commute, or when working from home, then give the Amazon Music Unlimited free trial a go!
Audible 30-day free trial
If you're busy, or wanting something to keep you occupied at home, perhaps while cleaning or working, then e-books might be for you!
This Audible free trial will help you work out if you actually like e-books, without spending any of your hard earned cash!
30-day Kindle Unlimited free trial
I love having access to Kindle Unlimited. I find that I tend to take advantage of special offers when they are offered to me. Recently I was able to get a 3 month trial for £7.99 total, which was great.
Then when I went to cancel it I was offered it again! So 6 months of Kindle Unlimited for just £15.98! It felt like a real bargain. I do try to use the library a lot but sometimes I don't want to wait months for books to come in for me!
6 month Amazon Prime Student free trial
This is obviously only available to students, with a valid university email, but this is a GREAT free trial from Amazon! Amazon Prime Student is half the price of normal Prime too, but be sure to set a reminder to avoid being charged once the 6 months is up!
TopCashBack
This is FREE money. The ultimate free money really! When you're making purchases online, for goods or services, then look at TopCashBack to see if you can make yourself some money!
I've made a couple of thousand in the last few years (excluding my refer-a-friend commissions) and it really is money for nothing! Never factor cashback in when you're making a purchase but it is a great added bonus.
Over the years I HAVE had some cashback fail to track, or be declined. £286.12 to be specific. This is for a combination of reasons including service cancellations, returns to retailers and clicking through and then using a special coupon code that was not authorised for use by TopCashBack.
I have only ever had ONE lot of cashback that did not move from pending to payable and eventually TopCashBack agreed to give me a 50% gesture of goodwill, which I thought was very kind of them.
Quidco
As with TopCashBack Quidco is another cashback website. I would suggest using both websites. They're both free to join, and be a member of (unless you choose an upgraded subscription).
Both websites have unique special offers from time to time, such as cashback on some in store purchases, or for using a specific website such as Boots.
You can typically receive your cashback as cash, Amazon vouchers, or vouchers for a whole host of other companies too.
This is a great way to perhaps have a day out shopping once a year before Christmas, or just have some extra money in your pocket each month or year!
Airtime Rewards – 50p-£1 for joining + additional bonus sometimes available if you earn within 7 days
Airtime Rewards is a mobile app, that allows you to add the details of your credit and debit cards.
These cards will then be monitored and any time you shop in store at selected stores; including Primark, Wilko, Greggs, Boots, The Body Shop and many more, you'll receive cashback. New retailers are added monthly.
Once your transactions are added to your account they will initially be pending. Once they move to confirmed you only need your account to reach £10 before you can redeem your rewards.
You can redeem rewards off your pay-monthly phone bill, or as a voucher for your pay-as-you-go phone (vouchers must be redeemed within 90 days).
Curve Card – Free £5 for you!
The Curve Card allows you to upload all of your MasterCard and visa cards into the Curve app. You can combine all of your cards into one smart card, with a super smart app too.
You use just one card, the Curve Card, and receive real-time notifications from all your cards. Also, what's more, you can spend with Curve anywhere in the world, for free! You won't pay any additional fees. (Terms and conditions apply).
You can leave your bank cards at home and carry just your Curve card with you. Also, if you lose it you can just simply lock it from the Curve app, and unlock it again when you find it!
You can even add all of your loyalty cards in one place including Costa, Coop, Boots, Caffe Nero, Nectar, Tesco and more!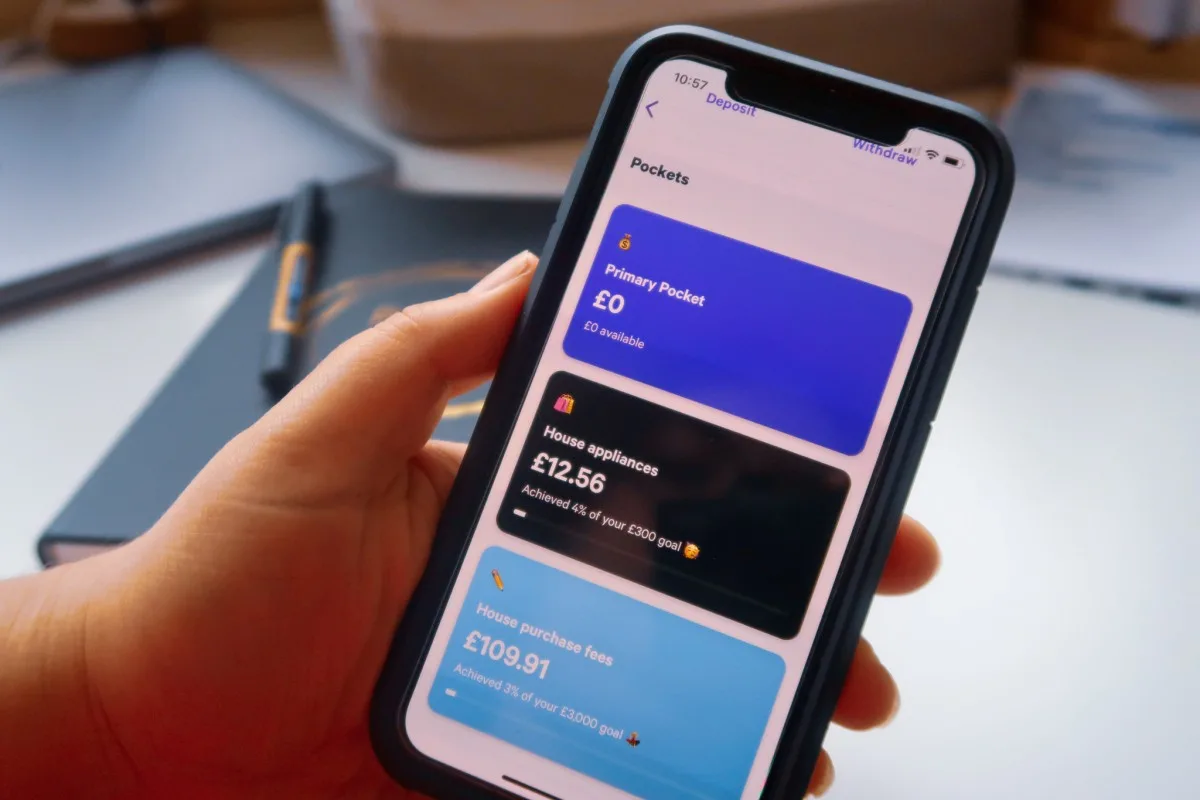 Plum – £15 for referring 3 friends
I have been a fan of Plum for most of 2020! I worked with them on an AD previously, and it really opened my eyes to how useful the savings pot feature they have is.
I've been able to save up for a new washing machine, to add some money to my emergency fund and also to fill up my maternity leave pot for 2021!
When you join Plum, and refer 3 friends, you can receive £15 yourself! Plum is free to join (they do have a paid membership too).
Shopmium – Free Pringles
Shopmium is a cashback app that allows you to earn money back when purchasing groceries, both in store and online.
Personally I find that most of the best offers are in store, and so I will plan to visit a couple of my local supermarkets in one day to make the most of the offers.
I have had £100s of free and discounted items. I try to personally either only purchase something if it is free, OR if it is something that I usually buy.
For example if there are free items, that I won't use, I will buy them and donate them to the food bank.
All you need to do to use the app is sign up, make a purchase and then you upload your receipt and receive a reimbursement via Paypal. It can take a few days to get the money back but it is well worth it for some of the offers that they have!
You can even check, in store, on the app that the item you're about to purchase is the correct one.
Sign up to Shopmium – download the app on iOs or Android and use my promo code KMHMUEAV
Subway – 200 points each
New customers who sign up to the Subway app, using my promo code X-5ZJDZTE will get 200 points, as will I, upon making your first purchase. (A regular hot drink is 100 points, a side is 200 points – so you can get something free right away!).
Deliveroo – £10 off across your first 4 orders (minimum order value of £20)
If you're looking to get some lovely takeaway food delivered then be sure to check out Deliveroo. They often have exclusive meals, such as the KFC Christmas ones, and you can even access Nandos deliveries from there.
You can usually track your driver in real time, to keep updated, and ensure that your food is going to arrive by the stated time.
Combine this special offer with their own offers on deliveries, such as a 14 day free trial, to get money off AND free delivery too! Just be sure to set a reminder to cancel the trials so you don't get charged!
Uber Eats – £10 off your first £15 order
I have a real love hate relationship with Uber Eats. It is REALLY handy to get McDonalds delivered on the nights I just can't be bothered to cook!
Also, what is better than a McDonalds delivery from your bed when you're hungover?!
Watch out for service charges and delivery fees here, as sometimes these can really add up!
Qmee – Free 50p
Want to get paid to search the web? With Qmee you can do just that! You won't get rich quick or anything like that but you can get a free 50p when you sign up and then you just leave the browser add on running.
From time to time you'll make a few pennies (literally!) from a search you make, and over the year it'll add up to a few pounds to use towards Christmas!
While you're here be sure to check out some of my money saving posts:
If you enjoyed this post I'd love it if you could pin it on Pinterest!
This page was last updated 7th February 2023.