Affiliate links in this post will be clearly marked with a *. Clicking one of these links means I earn a discount or receive payment.
As the Mum of a 4 year old it is fair to say that the school run is a little hectic sometimes! I do everything that I can to make sure that the morning runs well, and as smoothly as it can. This homemade DIY hair detangler spray is one thing that I absolutely must have on hand every single morning.
My daughter Daisy is very strong willed, which I really love, and chooses to wear her hair down for school. This is fine with me, as I believe children should have body autonomy, however, she has very knotty hair, like I do!
Our hair only needs to get a single gust of wind and it is tangled up like a birds nest!
Thick hair is both a blessing, and a curse, and this homemade DIY hair detangler spray is perfect to help keep both mine and my daughter's hair looking and feeling much better.
Can a hair detangler help your mornings run smoother?
Having a homemade DIY hair detangler spray to hand makes the mornings run smoothly, and I find it convenient to store this spray alongside our hair brushes and other accessories. For those rare days that my daughter actually wants to have her hair up!
When it comes to looking after our hair if I miss even ONE day of brushing and spraying then my daughter's hair turns in to something resembling a birds nest! It is very knotty, tangled and it can even cause her some mild discomfort when I am brushing it through, even if using a detangler brush too.
In the past I would buy a branded detangler, but it was quite expensive and it had a little bit of a chemical smell to it that neither myself or my daughter were a fan of. Also, I would have to travel to a different supermarket, or place an online order just to purchase it.
Over time I started to work on making my own blend, and the homemade DIY hair detangler spray that I share with you today is the one that I love to make, every few weeks, and it helps to keep our hair shiny, tangle free and very manageable with just a few sprays.
Ingredients for homemade DIY hair detangler spray (makes 200ml):
10 drops of lavender or tea tree essential oils
15ml conditioner (I use Argan oil of Morocco conditioner)
185ml of cold water
Method for homemade detangler spray:
Pour your ingredients into your spray bottle. I've personally reused an old detangler bottle multiple times now, however, once the spray has died a death I'll be replacing with a small reusable glass bottle. I like to add the oil, then the conditioner and then fill to the top with water.
You'll want to shake this well to combine. Before each use.
The most important thing I have found for getting my daughter to be happy to sit still for the detangling spray is to make a smell she loves. This tea tree oil is a winner with Daisy so I tend to use this when making our homemade detangling spray now.
Products I use for this homemade detangling spray:
Does hair detangler work?
For us it absolutely does. We use it on a daily basis, pretty much, particularly before and after school. My daughter often gets knots in her hair through the day while playing with her friends and I like to give her hair a brush before sending her off to bed.
That definitely helps to reduce the numbers of tangles that she has in the morning and this hair detangling spray helps to remove the tangles and knots much easier.
Can you use this on damp hair?
I find that this works well on dry OR damp hair.
If you have the time/inclination then I would recommend brushing your hair through with a wide tooth comb in the shower while wet.
For me personally this is a great way to look after my curls and ensure that all of the knots are removed from my hair too.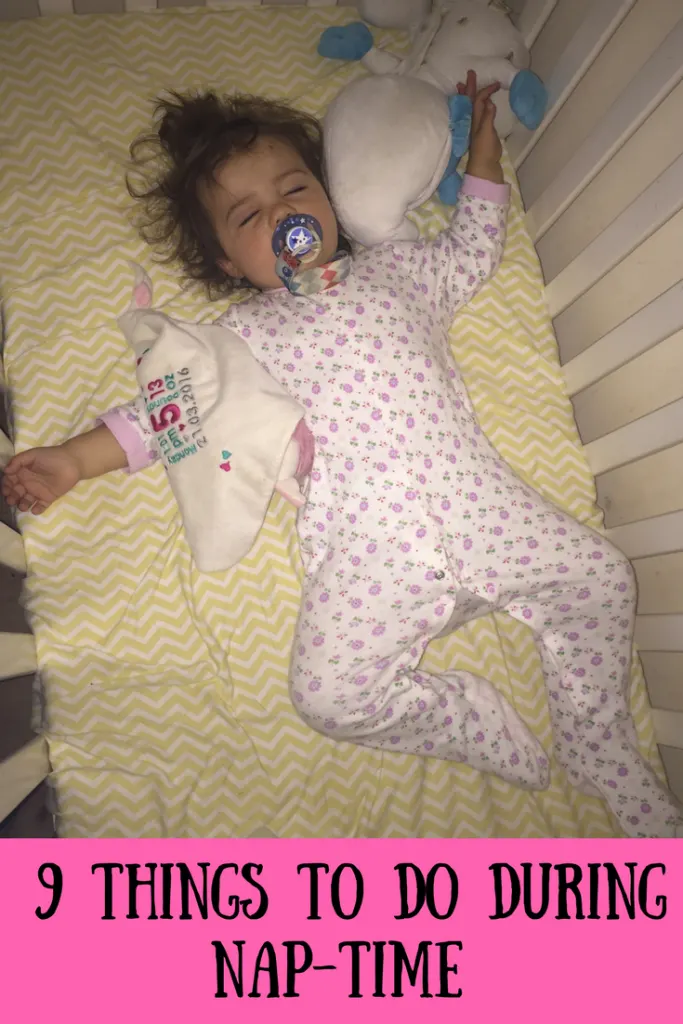 Hair detangler vs leave in conditioner
We've used both leave in conditioner and this homemade hair detangler and I personally find that these detangler leaves a lot less product build up.
My daughter's hair is typically washed just every 5 days or so. By the 5th day there is something a little product build up, from the conditioner, but it isn't usually a problem.
If you're washing yours, or your child's hair, more frequently then you may want to brush out any knots in the shower and then just use a few sprays of this detangler before heading out in the mornings.
Now you know how to make hair detangler hopefully you can also enjoy a slightly easier morning when it comes to getting little ones ready and out the door!
The brushes we love to keep our hair tangle free:
If you enjoyed this post I'd love it if you could pin it on Pinterest!