Affiliate links in this post will be clearly marked with a *. Clicking one of these links means I earn a discount or receive payment.
Something that I get asked, quite frequently, is 'How do I get everything done?'. I assume that most of the time people mean working on my blog, looking after my home/family, baking and cooking from scratch, making time for hobbies, my partner and friends too.
I don't have a magic formula. I'm also not better than anyone else at these things, that I know of. However, today I thought I would write a post to share with you just how I get everything done. This post isn't designed to show that I'm awesome, or make anyone else feel inadequate.
I am hoping that by sharing some insights into my average week I might give someone a few tips. Or some motivation to change their own life.
Alternatively, I might make someone else feel that they ARE rocking their own life. Which I think most of us are. If you want to skip this 2,500 word monstrosity just scroll on down near the bottom. I've made a few small lists!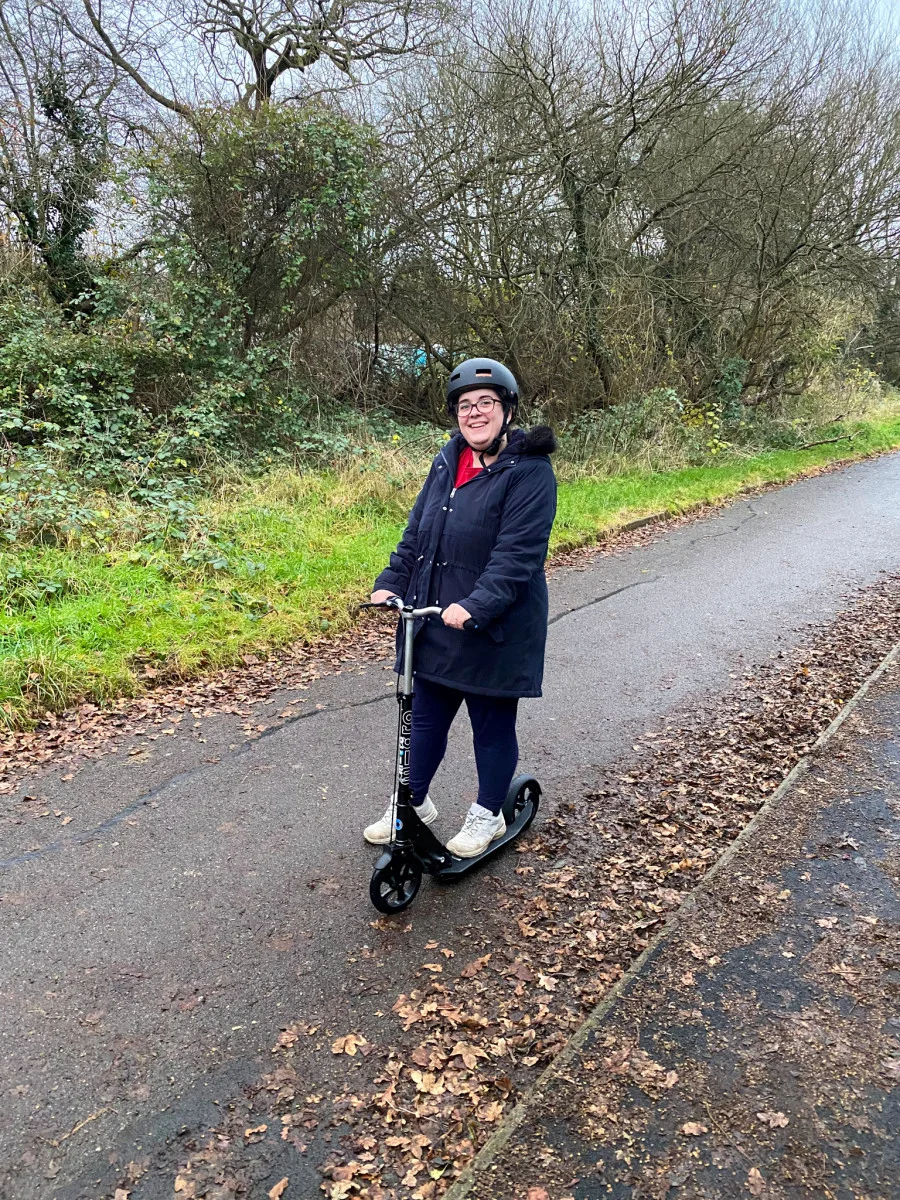 This post was wrote on a day when my daughters were out for several hours. This means that I had time to write the post, and a little more time for myself too. IF you don't have anyone to help with your children, and they are not of school age, then naturally you're going to find it harder to achieve things right now. Be kind to yourself.
I look after my baby throughout the day, and take care of her needs, while my older daughter is at school. I'm not going to document all of those within this post as I want this to be relevant to working more than parenting. Although I do both everyday these days!
Start each day off right
For me this means have a shower, brush my teeth, brush my hair, pop a couple of air fryer cheese crumpets in and get a coffee on! While I'm doing this my daughters enjoy their first meal of the day.
I have a little bit of time to just gather my thoughts, and get myself ready for the day. I DO try to wake up because my daughters, however, they're both very light sleepers and early risers, so they often end up waking up as I'm preparing to leave my bedroom.
I only drink one coffee per day, and usually early in the day. Sometimes I have a Nutribullet iced coffee a bit later in the day instead. I try to limit caffeine to once per day in a large quantity as I need to sleep at night and find that drinking caffeine within 6-8 hours of bedtime really has a negative impact for me.
Get myself motivated
For me, there are a number of ways that I motivate myself. Sometimes I check out what others are doing. If I see people on my Twitter mentioning their days or great photos on my Instagram, it can inspire me.
I always make sure not to let comparison syndrome set in though. I've written this post about staying motivated when working from home. I love to be organised by keeping a #kickerlist which is my own form of a to-do list. I'll add to this as appropriate and if it is full of jobs that I absolutely do NOT want to do then I will just use random.org to pick one off the list. Action creates action and getting started usually needs to be completing more jobs than I thought I would.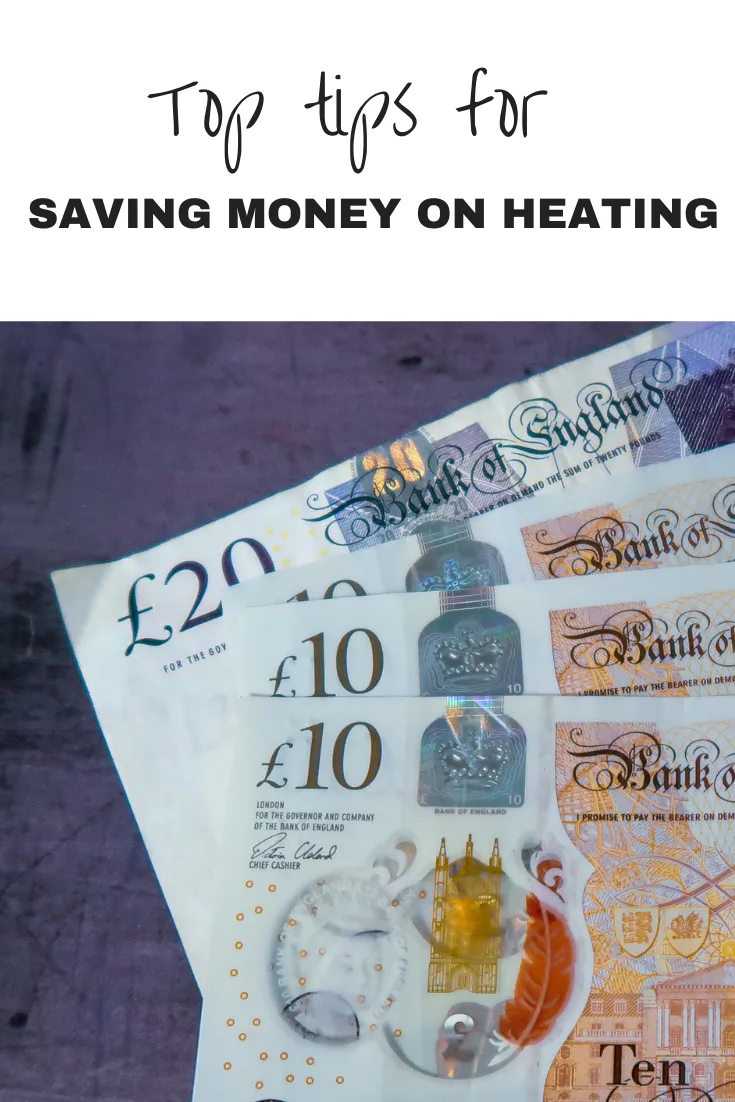 I find that a good motivational quote, or reminder of my nice life can be very helpful. Sometimes I think about our money savings challenges, to motivate myself. Other times I read a nice quote on the internet. Or even around my home. Sometimes I have a read of our upcoming financial goals and think about what I can do to work towards these.
Taking a few minutes to think about what I am going to achieve for the day ahead helps me feel positive and ready for the day. I think about how I want to shape my day while I am enjoying my breakfast and coffee.
Thoughts such as:
What will I achieve online today? Where will we go with Daisy and Aurora? What games/activities will we undertake to ensure we have a fun day? Which jobs will I complete for work and when can I fit this into the day?
This keeps me on track and then I can spend time getting dinner organised and other things that save us time and effort throughout the day.
Try to stay organised (AD)
I have a desk where I sit to work if I want to be motivated to work. I love this desk organiser. This has been a great help for me. I can store business cards, stationery and paperwork that I might need here. It becomes a little bit of a dumping ground but that keeps my desk tidy for me to work at.
Looking after my mental health is another way that I like to stay motivated. When I am feeling mentally strong I am always more productive, focused and motivated. Speaking to a therapist is a great way to do this and you can find one here.
Another area that I am organised is with food. In the past I used to work hard, or spend so much time with Daisy and Aurora, that I forgot to make good food. This meant that we would resort to takeaways a lot. This just make me feel sluggish the following day and this impacts my motivation and even my sleep too.
Keeping lists helps me stay motivated too. Nothing boosts motivation, and happiness, than crossing a job off a list. We keep a few lists, mostly online.
A master cleaning list, a rubbish jobs list, a long term blog changes list etc. Once a week, usually on a Sunday, I sit down and meal plan for the week. I also look at these lists and decide what jobs I'll do in the coming week too. A quick look of my calendar and reminders really helps me know what is upcoming and what I can do in the evenings to help the week flow smoothly.
Make time to eat well
Often I like to eat my breakfast later in the day, around 9am (3 hours after waking), and then my lunch a little later because of this. Usually around 1-2pm. I find that this works for me as I can enjoy my meals while Aurora is napping and Daisy is at school, which gives me a little bit of peace.
I always try and make time to prepare healthy meals and not resort to convenience foods too often. It takes around 5 minutes to prepare lunch, and I have a quick break from work while I am eating it.
Sometimes I watch a little TV. I like to watch documentaries or shows with a nice meaning behind them. Like DIY SOS.
Work during nap time + a few evenings a week
Any excuse for an old throwback of Daisy! This is over five years ago now – time flies and we've got a second baby now too, Aurora, who was born in 2021.
During the day-time the bulk of my online work is completed while Aurora is napping. This is because I want to spend time with her when she is awake. I want to be present, enjoy these months as I know from having a child previously just how fast they zip by!
Aurora is a BIG contact napper, and absolutely hates to be put down asleep. I am thinking it is because she has bad reflux but the moment she is laying flat, including at night, she will have a cry and wake herself back up again! For this reason I try to complete work from my iPad while she is sleeping and this allows me to get a couple of hours of work done and keep on top of things. Working during nap time is so worth it for me!
Working from home is a fantastic perk for our family life, but it doesn't mean that I want to use the TV babysitter all day. Although I do for part of it – I won't lie! Aurora is a great child, who barely cries, and who loves playing in her playpen and having time with toys. That gives me some time to get chores done and ensure we have nice meals too.
A few evenings, usually 2 or 3, per week, I will work 2-3 hours in the evenings. My lovely husband puts the girls to bed and I will tidy the kitchen from dinner and then sit down in my office to take care of the work that is most pressing. It is not ideal, and I don't always get the time that I'd like, but it makes a big difference mentally!
This gives me around 20-25 hours per month to write content, schedule posts for my social media, update old content and lots more.
The other 4 or 5 nights per week I use for self care, rest, relaxation, spending time with my partner and seeing friends too. This is a great balance for me and that is what I want my life to be about.
Complete jobs in batches
This applies to online work in particular. I like to create images in batches, I also cook my recipes in batches too and test them a couple of times over.
Not only does recipe creation allow me to write great posts that people want to read, which generates me ad revenue, but I also then have tasty meals and snacks for my family to enjoy too, which is a win win for me!
I will take all of my photographs in one go, then edit them in one go, and aim to write all of my content that is similar at the same time. That way I am inspired as to what to write in each post, and ways to crosslink my posts to one another to ensure that it is useful for me audience.
One way that I have saved a HUGE amount of time is to schedule my social media. When I am online I am free to engage with my followers and other blogs I enjoy reading. I use HiPlay to schedule Twitter and the Facebook Creator Studio to batch my Facebook and Instagram content.
Spread chores and admin out throughout the week
As I work from home I take care of the majority of the parenting, admin and chores. I am happy to do this, as it means my husband's time off is a break for us all, however, I also expect my husband to join in with chores and helping run our family home. This could be cooking dinner, or washing clothes, or it could be spending time with the girls so I can have some peace myself.
We can go out everyday, visit our family and enjoy lots of quality time together. Also, if I'm unwell, or super busy, my husband takes over when he gets in from working the evening. We make a great team I personally think!
I spread chores and admin out throughout the week. Five days a week I clean for 30 minutes, in one room. Then I have a small list of daily jobs that we complete between us, depending on who is home and has free time.
The main thing for me is having routine. At a set time each day I will aim to put the kitchen back together, wash up, tidy away, make food etc, and that helps things run smoothly for us.
In the evening, once the bedtime routine has been completed, I will wash up, tidy the kitchen, sweep the kitchen floor and give the bathroom a wipe over. This takes around 10 minutes. If my husband is home one of us carries out the bedtime routine and one of us tidies up. This means when we sit down for the evening we can enjoy free time together, without the weight of jobs to do before bed!
Often I will cook dinner in the slow cooker, or prep it in advance. I also love Gousto boxes, for something a little more quick and convenient.
My husband now takes care of most of the spring cleaning jobs one day a month. It takes around 2 hours and is a much valued contribution to our family.
Keep our afternoons for fun
By having the morning nap for work, and spreading jobs out throughout the week it keeps our afternoons free for fun. My husband is usually home 3-4 days a week. We have the afternoons for fun. We will visit our family, go shopping after school, go to the park or just generally enjoy ourselves at home with the Nintendo Switch or board games.
This is the best time for our family and because I work in the mornings, and sometimes in the evenings, it gives us this time together everyday. I'm really grateful for this time and thankful that I am home for it.
There is usually one day a month where I work on and off most of the day. This is usually when my husband is home to take the girls to the park, play toys and generally help out with life admin and requirements.
The days when my husband is working, 3-4 days per week, gives me time to take the girls out. We can enjoy time just the three of us on these days. We run errands, attend medical appointments or wait in for the food shop. Sometimes we will spend time with my Mum and we visit the park sometimes on the way home from school too.
Because Daisy is running around, and very active, and I have an almost 1 year old too, I mostly just aim to survive from after school until my husband gets home. I don't look to achieve lots of chores, or be productive. I enjoy this time with my girls and be present.
Make time for self care
In the evening, once the girls are asleep and the jobs are done, I will make time for myself. Sometimes I'll have a face mask, other times I'll enjoy a few chocolates and a nice cocktail or two. On these evenings I don't work or even turn on my MacBook.
At least once a fortnight I try to have a day where I get some free time. I normally use this to read, relax with a pampering shower, enjoy a face mask and just take it easy. Sometimes I will go for a spa day, a nice hair cut or a shopping trip.
There are days that I work incredibly hard. There are other times that I don't. Our family life is quite laid back and we get to have lots of time together. I am aware that this isn't the case for everyone. If you are someone who is struggling to fit everything in I would say that there may be a way that you can fit more in. BUT THERE MAY NOT!
Some of the ways could be better time management, earning money online, or taking on some childcare to help you. For me personally when I felt that I didn't have enough time I ended up having a baby and having to make changes to my life. I've got more efficient by keeping a cleaning list, completing online work in batches, utilising family childcare for a few hours a fortnight and procrastinating a lot less. Just when I got back into the swing of it another baby came along and I'm still finding my way a little again!
I used to waste HOURS reading rubbish news articles, watching TV I barely even enjoyed and reading websites that didn't boost my morale. Now I have changed the shows I watch, the website I visit and my own actions to feel happier. Undertaking random acts of kindness have helped me feel more positive and enjoy my own life more. In turn this has helped my motivation and productivity.
How do I get everything done? I don't have the secret I'm afraid. However, what I will say is I have prioritised doing what we enjoy over what we don't where possible. We enjoy spending time together, going out as a family and we both enjoy our jobs for the most part too.
By changing our life, and having lots of things that we enjoy, this encourages us to work harder and be more motivated. On the days that I work I make sure that I am efficient. This means that on the days I am not working I can relax with my family and enjoy our life experiences.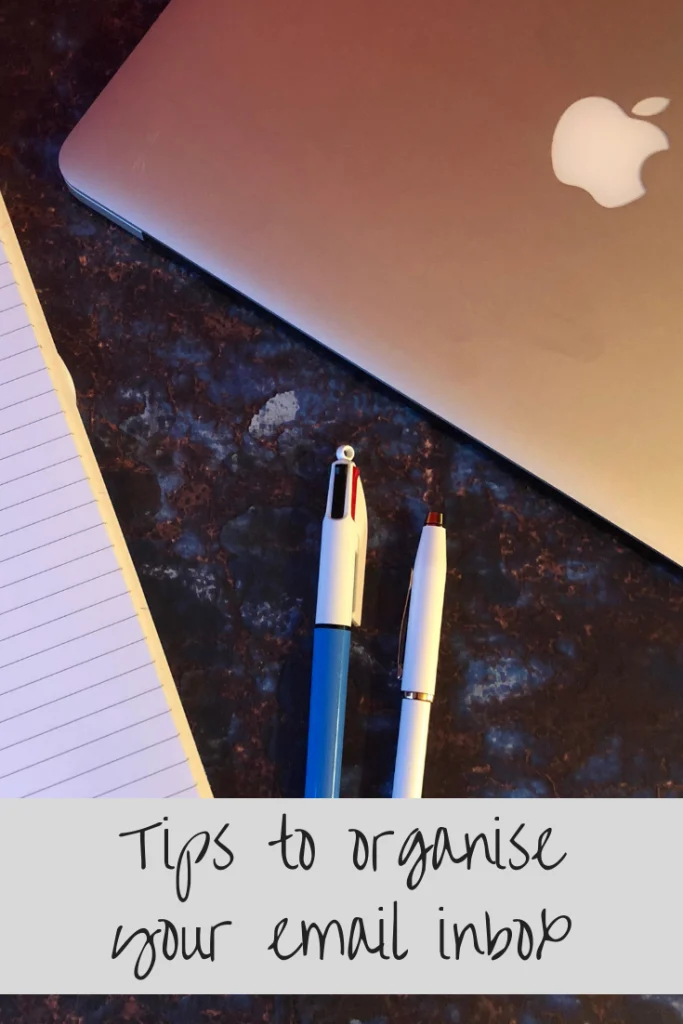 Here are a few things to consider before comparing yourself to me, or anyone else, and wondering how do I get everything done:
My husband only works 3-4 days most weeks. Although these days ARE 12 hour shifts. So I parent alone those days.
I have family nearby to help out if I need them to.
My home is pretty small, so easy to clean.
If you're struggling, and think everyone else is doing better than you, just remember that we all have bad days/weeks. Personally I have got into a good routine early in my daughter's life, and I'm good at saying no to things that put too much pressure on me.
This doesn't mean that I look down on others or think I'm better than anyone else. If you're struggling then you need to make some changes. For your own mental health.
Whether they are ones that cost you money, or time, you'll have to work out what is right for your own family. Comparison syndrome is rarely healthy – try not to get sucked in! It is great to take tips from others, and utilise them where you can, but find what works for your life.
How do I get everything done?
Motivate myself
Stay organised
Work hard
Utilise family childcare a few hours a fortnight
Keep afternoons for fun
Make treat/me time for myself
Spread chores & admin out throughout the week
Put online jobs into batches to be efficient
If you enjoyed this post I'd love it if you could pin it on Pinterest!