Affiliate links in this post will be clearly marked with a *. Clicking one of these links means I earn a discount or receive payment.
More than 5 years ago now I was fortunate to win a nice sum of money. I promptly decided to save as much of it as possible – ready for a house purchase. My first question was how much do you win on premium bonds – are they really worth it?
I figured the best way to find this out was to put my money where my mouth was and see how it went. This post is kept up to date monthly, so scroll down near the end if you'd like to see what I've won in the past year, up to date for November 2023.
Fast forward and here I am, having bought my own home finally in late 2022 and still holding a nice sum of money in premium bonds. I keep my emergency fund here, and my upcoming tax instalments, as I know I'll be able to access the money within just a few days, and it is safe as houses in premium bonds too, as NS&I are effectively the UK Government's savings account.
We also have smaller holdings for my husband and two daughters. Any time I mention premium bonds I ALWAYS get a ton of comments letting me know how much money I'd make in the S&P500 / ETFs, etc. I just want to say that I do know. I do also invest. My premium bonds doesn't contain my entire life savings and I'm not looking for investment advice on this post, nor am I offering it either as I am not a qualified financial advisor!
Had I invested £50,000 back when I first won a lump sum, rather than placing it in premium bonds, I'd have only made a small amount of additional money, due to the huge variations in the stock market in the last two years in particular.
This post is not designed to be financial advice, and is simply a post for me to share my own winnings, some proof that I hold premium bonds, and a little bit of a Q&A for the most commonly asked questions that people have about premium bonds.
The results that you see in this post are based on my own luck, and the winnings that myself, my husband and my two daughters have had across our NS&I premium bond accounts.
How much do you really win on premium bonds? Based on my holdings of £50,000.
I bought my holdings back in May 2017, as you can see. The first draw that they were included in was July 2017.
I was really surprised that my bank allowed a £50,000 debit card transaction to go through but that's for another day…!
My year 1 premium bond winnings were: £50, £125, £50, £75, £75, £100, £50, £0, £75, £50, £0, £25. A total of £675 won at a time when the prize fund was 1.40%, so I won only marginally less than expected.
As you can see the first 6 months were much more profitable than the 2nd!
Was I lucky with this first year of bonds?
I tried out a probability calculator and these were the results:
You are lucky – only 9.16% of people who have put £50000 in premium bonds over 6 months win more than £450.
So there you have it. Pretty lucky. Not surprising to me as I've had a lucky few years, financially at least.
Interestingly I look after 12 months and it said this:
You are lucky – only 35.7% of people who have put £50000 in premium bonds over 1 year win more than £675. So no longer am I really much above the average luck!
Are newer premium bonds luckier?
This is a question that I've been asked time and time again, and thanks to the purchase of my house sale I'll be able to update more on this topic in 2023 hopefully!
What I can say is that I have tested moving some money out, and back in, to get newer premium bond numbers. I have also experimented with removing a very small amount of money, and then allowing the £25, £50 etc wins to be reinvested, and I've been surprised by the results.
For me personally, and this is not going to be any sort of guarantee, some of my most prolific batches of premium bonds are the newer ones. I've also had several £25 wins from re-invested premium bond numbers in just a short amount of time. Given that the odds of each £1 winning are 24,000 to 1 this feels quite surprising!
Of course I have had to miss a months draw when moving money around, which is a shame – what if that was the million pound winner? I guess I'll never know!
How do you cash in premium bonds?
You can easily cash in your premium bonds online, or by phone. Obviously the benefits of online are that you can do this when convenient, rather than being bound to specific telephone staffing hours.
How long does it take to cash in premium bonds?
When I cashed in some bonds in 2022 for a house purchase I did so online. The money arrived in three working days, which was faster than the stated time for this.
I found the process very simple to follow and had no complaints at all.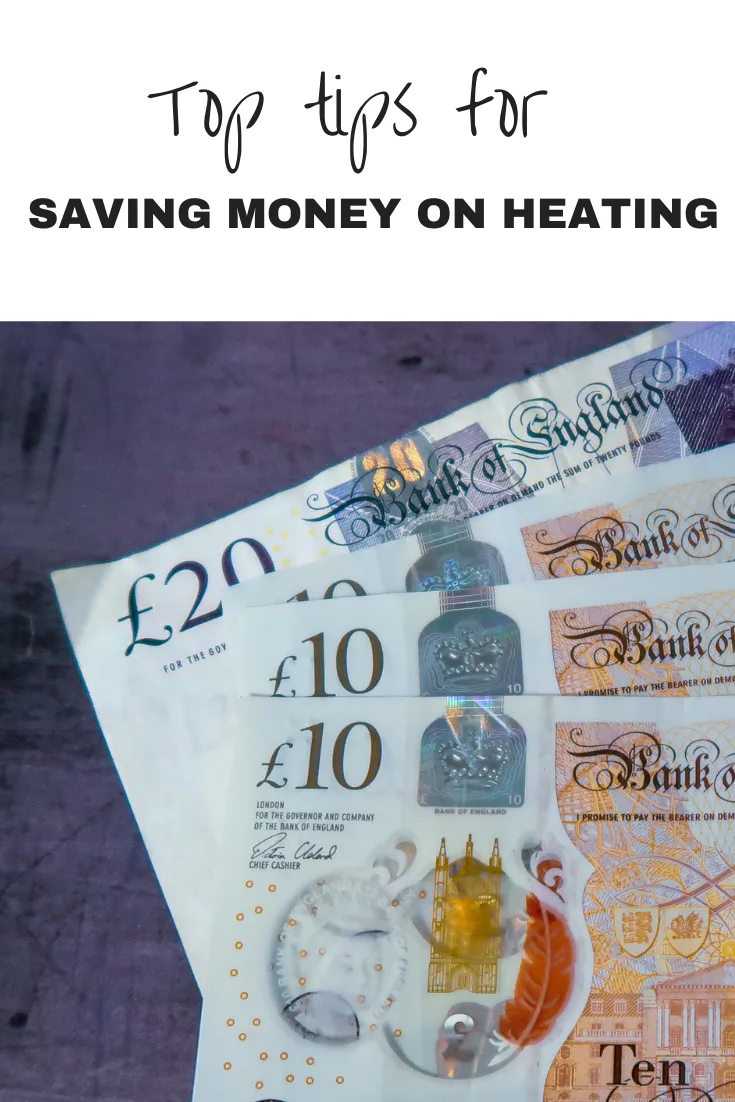 Are premium bonds tax-free?
Yes! Premium bonds are entered into a monthly prize draw and there is a chance to win tax-free prizes worth £25 and upwards. Obviously, the value of my premium bonds will reduce over time with inflation.
You do not need to list the income that you generate from your premium bonds on your tax return like you would with a savings account.
This is fantastic for me as it is one less thing to faff around with when I'm completing my tax return.
Also, it means I don't have to worry if I do want to indulge myself and spend the winnings on a treat for my family, as I don't need to put the tax by or worry about forgetting!
How much are premium bonds? What is the minimum you can invest in premium bonds?
At the moment the minimum you can invest in premium bonds is £25.
I know some people with £100 who have NEVER won. Then again I know people with £100 who have had a handful of £25 prizes, which is really unlikely to happen.
I believe you can also set up a standing order, possibly for a smaller amount, but I'm talking about outright purchasing premium bonds just by logging into the website or giving them a call.
How do you buy premium bonds?
You can buy them online, by phone, by post and if you already have premium bonds you can even use bank transfer or standing order to purchase some more.
Can you buy premium bonds using a credit card?
Nope! So no cash back credit cards can be used sadly! Was worth an attempt at some free cash prizes though hey!
Are premium bonds 100% safe?
Yes! There is no risk to your capital with NS&I premium bonds. As you're not earning guaranteed interest you are technically gambling with any interest you could earn elsewhere.
My results so far show that I would have been better off, financially, to invest my money elsewhere. However, I wanted to keep some of my money safe while having the excitement of winning a monthly prize. This is because it is tax liabilities, and our emergency fund, as well as some money for upcoming home renovations.
What are the odds of winning premium bonds?
Currently, the odds are 24000:1. For each £1 you have invested in premium bonds you have a 24,000 to 1 chance of winning any single prize.
As each £1 premium bond is assigned it's own number you just never know which one is going to be the lucky one!
When are premium bond winners drawn?
The draw happens a few days before the end of the previous month when it is announced. On the 1st working day of the month the details of the 2 x £1,000,000 premium bond prize winners are announced.
Agent Million will have already visited the lucky winners in person, at home, to let them know about their large win.
You can also see the winners of the larger prizes (£5,000 upwards) on this day. Then on the 2nd working day of the month the rest of the winners are announced.
I love having a look at the high value premium bond winners and seeing if I can spot my county on the list!
What are the maximum premium bonds you can hold?
The maximum premium bonds are currently £50,000 per person. So you and your partner can hold £50,000 each. Then any children can hold the same in premium bonds too.
What happens to wins if you have the maximum holding?
They just go to your bank account, or you can request a cheque.
Are premium bonds a good investment?
Ultimately the premium bonds are a lottery. Particularly when you find out about all of the unclaimed prizes over the years!
I am NOT financially qualified, nor would I want to give anyone bad financial advice. I will say that cash ISAs are likely to be a better option than premium bonds, for most people at least.
For me I feel that premium bonds are great for semi easy access money, that you need to keep safe, but there are a number of better rates available from savings accounts now, so this is something that you should look to explore for yourself.
If you have a large amount of money then I would suggest looking into the option of speaking to an independent financial advisor to help you steer your money as best as you can! Always a good time to look at pensions and doing the best you can for future you too if you're paying an expert!
I feel that around £20,000 is the sweet spot with premium bonds. You should have semi regular wins, but of course ANY single £1 bond could be the one that wins £1,000,000!
It really depends on your own opinion on risk. If you're someone who doesn't like risk then premium bonds are a fun way to have a chance to win money.
Are premium bonds covered by the FSCS?
The NS&I is owned by the Government so savings come with 100% security (although they are not covered by the FSCS).
You can find out more about the Governance of premium bonds, including the regard given to the Financial Conduct Authority rulebook, and more, here.
When is the next premium bonds draw?
Download the NS&I premium bonds prize checker app and you'll always see, at a glance, when the next draw is. Also, you'll get results in the app just after midnight on the second working day of each month!
Can you win more than one prize on premium bonds?
Yes, however, each £1 bond can only have the chance to win one prize per month. They can win time and time again though. £25 = 25 x £1 bonds, and you then have 25 chances to win in each prize draw. Though the odds of that would be astonishing I would imagine!
What have I won in the past year?
December 2022 – £100
January 2023 – £0
February 2023 – £100
March 2023 – £100
April 2023 – £100
May 2023 – £25
June 2023 – £0
July 2023 – £0
August 2023 – £50
September 2023 – £100
October 2023 – £0
November 2023 – £150
Total in 12 months = £725.
As of September 2023 the current prize fund rate increased from 4 to 4.65%.
If there is anything else that you'd like covered in this post please do let me know in the comments or drop me a message over on Instagram or Twitter.
I have a ton of posts to help you make money and save money, so be sure to check those out while you're here!
If you enjoyed this post I'd love it if you could pin it on Pinterest!