Affiliate links in this post will be clearly marked with a *. Clicking one of these links means I earn a discount or receive payment.
I have lots of ways that I avoid overspending and I'm going to share a few with you today. Learning how to not overspend on groceries can have a HUGE difference to your household budget.
I'm something of a money lover making my money work as hard as I can. One area where I can always improve is not spending money so frequently and avoiding overspending on every day things.
Recently I have been working harder to save money and make the most of the money that I earn.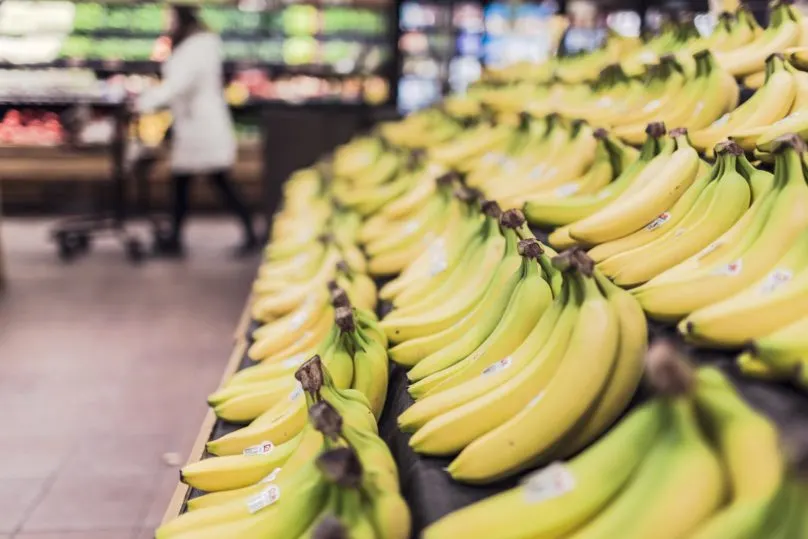 Being careful with money can sometimes be seen as being 'tight' or 'scrimping' but knowing what areas of life you can cut back on is a great way to increase your available cash without having to work harder.
Being smarter with money can help your family budget and free up more money for fun, savings or building an emergency fund.
These are my top tips to avoid overspending on groceries:
Set a budget for your groceries
Be realistic. Look back on your last few months bank statements and see how much money you have been spending. Initially stick to a budget just slightly lower than the weekly or monthly average and set yourself goals to reduce your spend by 2% a week or 10% a month for at least 2 or 3 months.
If you can avoid using your whole budget you can rollover the extra for weeks where you want to make bulk purchases. You can also consider saving the money leftover from your budget ready for Christmas or other times of the year where you typically spend more on groceries, such as Easter.
Knowing how to prepare a budget is part of the battle with managing your money effectively.
Look for freebies
There are a number of shopping apps now that will give you reimbursements for purchasing goods. In addition to receiving some of your money back, they also have free products available.
Shopmium is my absolute favourite! I love picking up items and receiving either full or partial reimbursement. I also use this app to get some items for the foodbank collection sometimes too!
Add up purchases as you shop
Add up your purchases as you make your way around the store. This will help you to stay on budget and also make it easier to persuade yourself that you really don't need those extra fresh bakery items! Just me?!
If you don't like the idea of using a calculator or a calculator app on your mobile phone, then consider going to a store where you can scan your groceries as you shop.
I've seen this recently in Tesco, Asda AND Sainsburys so it is becoming more popular for sure!
Check the price per 100ml or 100g
This is a great idea, especially on items that you buy and use regularly. Often buying a larger packet of a product is seen as the best value, however, not all sizes will be on promotion at any one time. This is why it is a great idea to check the price per 100g or 100ml.
You could make considerable savings and you don't always need to buy in bulk to do so. I've bought two or three of the same item when on offer and it has worked out better value than full sized items.
Use Approved Food
*You can save up to 70% by using Approved Food. I ordered a shop before and even with a couple of items that were almost full price I still saved 60% on my shop!
I personally find that Approved Food sell a LOT of convenience foods. Packed lunch items, snacks, lots of junk food type bits, so if you buy those frequently, and don't want to stop, you can make some big savings.
Meal plan & make a shopping list
I'm a huge fan of meal planning. I love to meal plan with mince and you can read my top meal planning tips if you need some inspiration.
I sit down every Sunday and think about what we're going to eat for the week ahead. Then I plan a food shop for Monday evening if needed, or for later in the week.
Often slots near the beginning of the week are cheaper. You can see my latest meal plan.
Consider switching brands
This is quite a well-known tip and one that I've read time and time again. The reason it is so well publicised is that it really works!
Often products will be made for multiple brands and even made in the same factories. Ingredients may vary slightly, based on the cost of the product, however, it is often a very minimal difference.
You can save 30-40% on your shopping, easily, by switching down in brands. I'm not talking about swapping 5% mince for 20% mince here.
If you buy tinned tomatoes why spend £1 when you can buy value ones for 33p! Find out what I saved when I swapped Tesco for Aldi.
Some items you may find that the better brands are for you. Then again you may be surprised what items you can get away with paying less for. Items that I regularly buy in value form including stock cubes, tinned tomatoes, chickpeas, kidney beans, flour and passata.
The difference is minimal and if you cook from scratch regularly you'll save a small fortune over the year.
Cut back on the 'treats'
It is nice when shopping to treat yourself to a fresh cake from the bakery or maybe a box of doughnuts but do you really need them?
If you're trying to cut back for health, or just to save money, why not consider baking some treats yourself.
Most recipes can be adapted to make them healthier. You can even freeze items, such as flapjacks, midnight cookies, air fryer cookies or oat biscuits. Then you can enjoy them in moderation!
Look for sales
Most supermarkets have other areas now that sell seasonal goods, electrical items and clothes.
I like to try and browse the clothing area at least once a month. So far I have bought my daughter clothing in the next 2 sized for 25% of their normal price. I wouldn't always have paid full price for the items to be honest. However, 75% off is fantastic.
I've been able to buy clothes and put them up for the future in a couple of boxes in my wardrobe. This is helping me spread the cost of new clothes every few months and also save money in the process.
I know this isn't strictly related to groceries but I think these household and homeware sections can be overlooked by shoppers trying to save their money and so you can get some great bargains!
I hope that you've found my tips on how to avoid overspending helpful. I have been implementing these tips in the last few years and now have more disposable income as a result.
Being able to make your money work harder is always smart, however, if you do want to make more money from your home then check out my favourite websites and ways to make and save money online.
I work from home full-time and I make a nice amount of money from a variety of different websites. I still enjoy making my money work harder though and getting good value where possible.
If you enjoyed this post I'd love it if you could pin it on Pinterest!