Affiliate links in this post will be clearly marked with a *. Clicking one of these links means I earn a discount or receive payment.
Recently I harvested 700g of blackberries – in just one visit to the bushes along our walk to school! Obviously, I am really pleased, as foraging is fun with little ones, but I didn't have time to use them up. This is how to freeze blackberries and also I have some lovely blackberry recipes below too!
My regular readers will know that we have an allotment. As such we have an excess of produce at particular times of the year.
I'm really good at knowing how to freeze fresh herbs, making jams and making delicious goodies. However, there aren't always enough hours in the day!
How to freeze blackberries
Look at your blackberries, remove any under-ripe or overripe ones. Most of mine were pushing it a little on the overripe stage but I decided to freeze them anyway. I'm a rebel I guess..! Anyway, this is how to freeze blackberries:
Can you freeze blackberries?
Yes! See below for my top tips on freezing blackberries.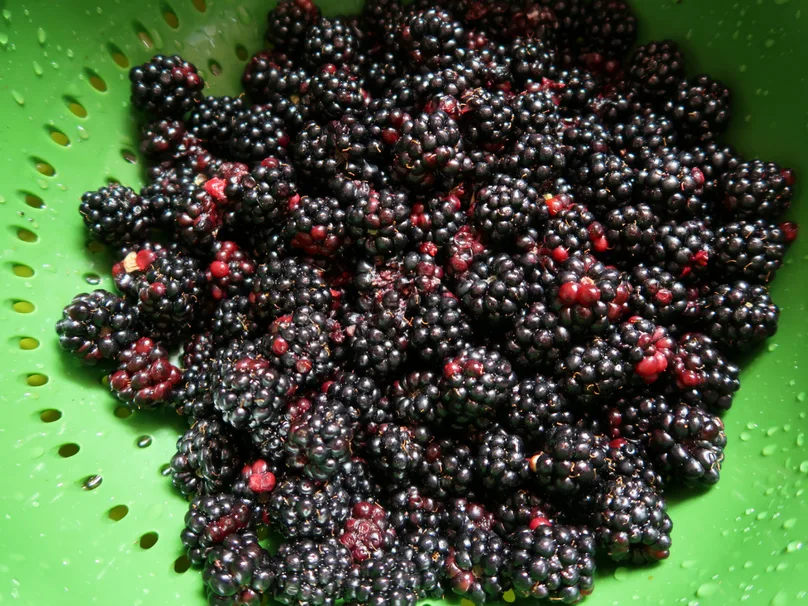 Wash the blackberries. Drain them as well as you can without squashing them.
Remove any stems or leaves. Also, remove any really squashed blackberries. (Have them in a bowl of muesli or throw them into a smoothie)
Place the blackberries on a *cookie sheet. You could even use a *pizza tray if you use *baking tray liners on it.
Pop the tray in the freezer.
Remove 1-2 hours later. This will vary based on your freezer. I took mine out after 1 hour in the chest freezer. However, if I used the fast freezer drawer in my fridge freezer I'm sure it would have been around 45 minutes. SET A TIMER HERE!
Once they are frozen you can pop them into a storage pot or freezer bag. I like to use storage pots as they are reusable and it cuts down on waste.
Also, they keep items airtight and are easy to open to dispense the required amount.
Can fresh blackberries be frozen?
Yes, absolutely! Follow the above steps as I've used this method lots of times now with great results.
How to wash blackberries?
I like to use a colander, and treat them really gently. Then I freeze flat, as detailed above, before placing into an airtight container to avoid them turning mushy.
Now you know how to freeze blackberries why not try some of these recipes out?
Very easy oaty blackberry & apple crumble (we also love rhubarb and pineapple crumble, air fryer apple crumble or air fryer rhubarb crumble if you want something different!)
Blackberry & rose geranium crumble
Lemon & blackberry drizzle cake
Also, if you want to mix it up and not bake why not dye fabrics with food! Or just use Dylon fabric dye as I do!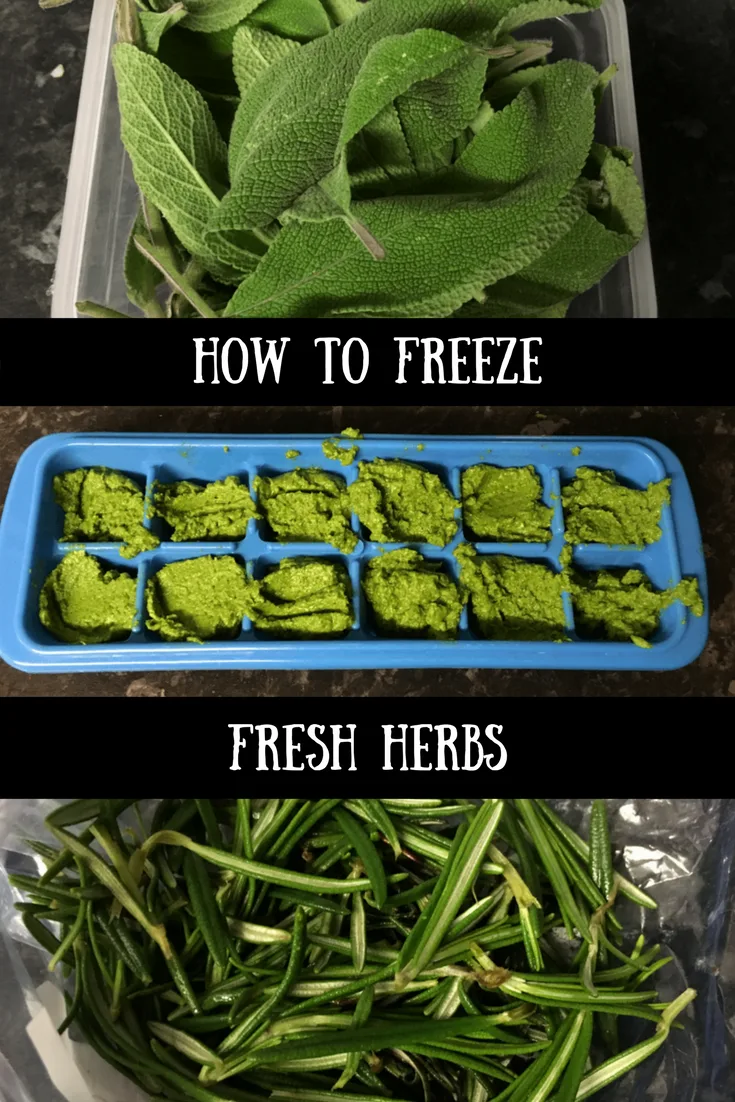 If you're a fan of baking why not try some of my other lovely recipes?
Dairy free blueberry muffins recipe
My super simple and cheap banana bread recipe
Homemade oat biscuits – similar to Hobnobs!
Individual Flapjacks – ideal for lunchboxes and suitable for freezing too
If you enjoyed this post I'd love it if you could pin it on Pinterest!