Affiliate links in this post will be clearly marked with a *. Clicking one of these links means I earn a discount or receive payment.
For a lot of people, an email inbox is a fairly insignificant part of their online life. Lots of junk comes in, perhaps a few sale emails and maybe the odd offer or two. When you work online, particularly as a blogger, your email inbox is an essential part of your online life and something that can cause a lot of stress.
I used to login and feel overwhelmed to see all of the emails sitting there, even if they were just made for the trash bin. That changed for me last year and today I want to share with you my top tips to organise your email inbox.
Hopefully, you'll be able to take action today to make your time online run smoothly and you to feel less overwhelmed.
Most of this post is based on my own experience using Gmail. As such if you're with a different email provider you may need to check if they offer filters, VIP lists, canned responses and a way to create folders. I hope I can help you organise your email inbox with my tips.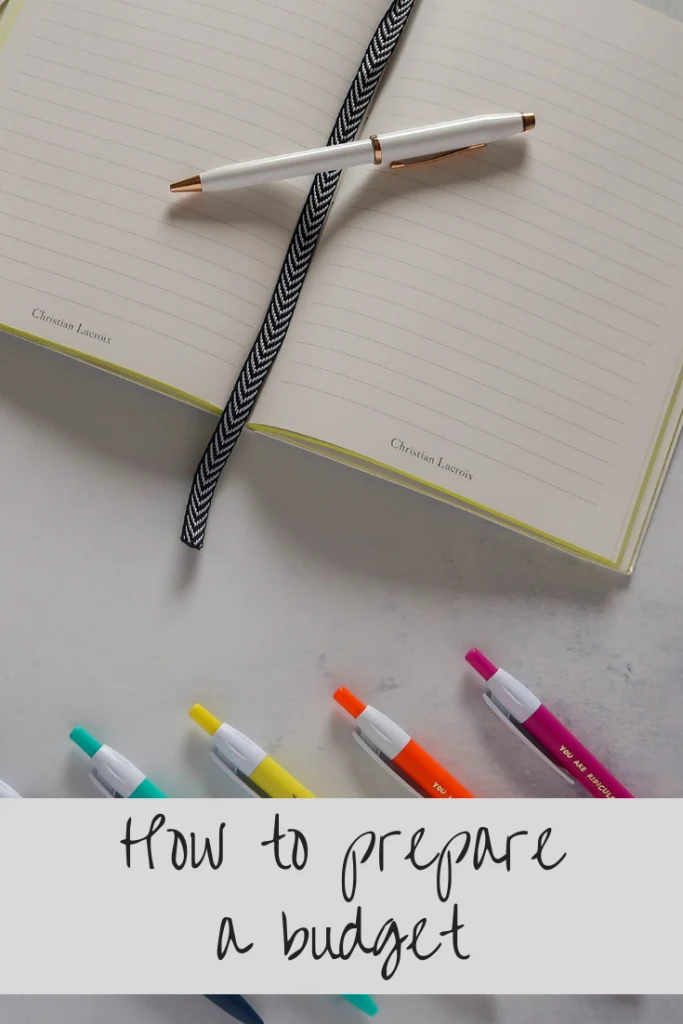 Unsubscribe from unwanted emails
I have found that this is one of the best things I can do for my email inbox. I spend a minute or two a day scanning for emails that I can unsubscribe from.
As a blogger, I get added to a lot of mailing lists, GDPR be damned, and this means I am still unsubscribing from 10+ emails some days.
By unsubscribing from emails that are not useful to me I am lowering the number of emails I receive. I find that this has been a boost to my concentration.
Now when I load my inbox I know that I am more likely to see emails I actually want to read.
Flag emails that you want to come back to
Lots of email providers have a flag or marking system that allows you to put a little flag, or another symbol, at the side of an email.
These emails can then be archived from your main inbox but found in the flagged folder. I find this really useful when I know I need to come back to an email but it isn't urgent.
I can keep my inbox fairly clear and just have set days of the week where I look at my flagged emails.
Visit your emails daily
Even if you are not working every day make sure you check in daily. If you have an email backlog then I would suggest working on the current day's emails first and THEN working on the backlog.
If you've got emails that have been sitting there for weeks already then chances are you've missed work opportunities or possibly lost out on the money.
Keep on top of the new emails that are coming in, and hopefully offering new work, and then spend some time each day catching up the backlog.
Check junk regularly
From time to time emails can end up in the junk box that you actually want to see. Have a quick scan through daily or weekly.
Any time you notice an email that you wanted to hit your inbox mark 'this is not spam'. This will let your email provider know that this type of email is of interest to you.
I personally do this once a week now but did it daily for a while when multiple emails I wanted were ending up in the junk. Now my Gmail has learned the type of emails I do want to see and which ones are junk.
Create folders to organise your email inbox
I have a number of folders that allow me to be organised. If I have a holiday, work event or conference attendance planned then I set up a folder for it.
I have folders for emails I am awaiting responses for (allowing me to chase people with ease) and folders for emails I need to do something with in the future.
If I have an email that requires a piece of work from me, but it isn't urgent, then I move this to a specific folder I visit twice monthly.
Set up filters to move emails automatically
This is one of my top tips to organise your email inbox more efficiently. You can actually set up filters in Gmail that allow you to filter emails. I get a lot of press releases and I've been able to set up a filter specifically for these.
Also, I can filter emails with a specific word or title. This makes it easy to look out for competition wins or emails from brands that want to collaborate with me.
Use a VIP list for special people
If you get a lot of emails and want to look out for ones from specific people then you can mark them as a VIP in Gmail. I tend to use this for brands and PRs that I work with regularly.
This way if I'm waiting for a response about a campaign I can see this quickly by clicking on the VIP tab in my inbox. It's really straightforward to use and takes just two clicks to add someone's email address as a VIP one.
Create canned responses to reply quickly to emails
Canned responses have been a game changer for me! Now, at the click of a button, I can draft an entire email response. For example, if someone emails me wanting to know my fees I have a canned response set up.
Setting up canned responses for Gmail is REALLY simple. It took me about 10 minutes to create 7 or 8 different canned responses. I'm able to reply quickly to emails wanting information that I provide to brands regularly, such as my stats.
I just need to add in a name and personalise the email and it is ready to send. I find that this stops me procrastinating lots when I have to send an email declining a piece of work. I've got a canned response already created for this and I just add in the sender's name and off the email goes.
I don't have to put a lot of thought into it and I know it is politely declining a campaign in an inoffensive manner. It also means I don't spend lots of time replying to some of the time wasting emails that I receive on a daily basis.
I hope that you have enjoyed my tips on how to organise your email inbox. My email inbox used to feel really overwhelming and since implementing these tips I find it easy to visit.
I pop in a few times a day, send off canned responses to anyone who requires one and move emails into folders. I would recommend setting a few reminders to help you organise your email inbox. Perhaps a weekly reminder to check junk and unsubscribe from emails.
Also, if you've got 1000s of old emails then consider having a deletion spree! If someone has emailed you two months ago and you've not replied they probably have assumed you won't do by now anyway!
If you enjoyed this post I'd love it if you could pin it on Pinterest!