Affiliate links in this post will be clearly marked with a * and if you click one of these links I will earn a discount or receive payment.
Every month I write out one of these posts I almost cannot believe where the time has gone. This month seems to have been the fastest so far this year, probably because we've been doing lots of DIY at home, and I've been super busy with behind the scenes work on my website. I'm gradually learning to love Summer more, now that we have our own garden, and so we've been enjoying some time together with a picnic, family BBQ and just lots of downtime that involves being outside more. As always I'm sharing the products that I have been loving for the past month, so here are my likes and loves July 2020! Items that were gifted to me for a possible mention within this feature will be clearly marked with a #. Advertorials are clearly marked with AD.
We love fresh garlic bread, salads with croutons and fresh pasta in our home and this garlic butter is perfect with all of these things. I almost always have a log of this in the freezer, ready for quick dishes in just a few minutes.
I've been trying lots of meal boxes in the last few months, and have been loving Gousto for the last two or three weeks. We've had more than 10 dinners now, and they've all been delicious. I love the convenience of meal boxes AND I had a 35% off code too, for an entire month. This made the meals just over £5 for 2 people per night, which is really reasonable.
Our new grass!
We planted *grass seed a few weeks back and it's grown pretty well. I'd say around 90-95% of the areas that we planted seed grew grass, which is fantastic. We're going to grass seed the patchy areas soon, and then go over the older grass to give that a new lease of life too. I can't believe how simple it has been to replace almost 1/2 of the grass in our garden. There IS a difference in quality between the old and new, with the new grass growing faster and looking lusher and nicer in general, but we'll soon have the rest of the garden growing nicely too!
YouTube!
I have been back creating YouTube videos for around a month now, and I am absolutely loving it. I'm just filming whatever I fancy, rather than worrying about views, comments, or any other analytics. It is great to be back creating, editing and learning a few new skills too. I'm so pleased that the subtitles feature on YouTube is really simple to use too as it means that I can ensure all of my videos are accessible to all. If you want to follow me on YouTube then that would be lovely, but no pressure!
Watch one of my favourite videos here:
Baking with Daisy:
Daisy and I have been loving baking recently. I try to keep the bakes simple, as Daisy is a 4-year-old and doesn't have the longest attention span! We have made these Dairy free oat biscuits [DF, GF, SF] which were super simple and a great way to use up some excess gluten free flour we have in.
More Cerave products:
I have talked about CeraVe products on my blog before, and I'm really loving them. I have had ONE spot on my face in the last month or so, which is about 40 less than normal I feel! CeraVe really agrees with my skin and I've recently begun using the following products: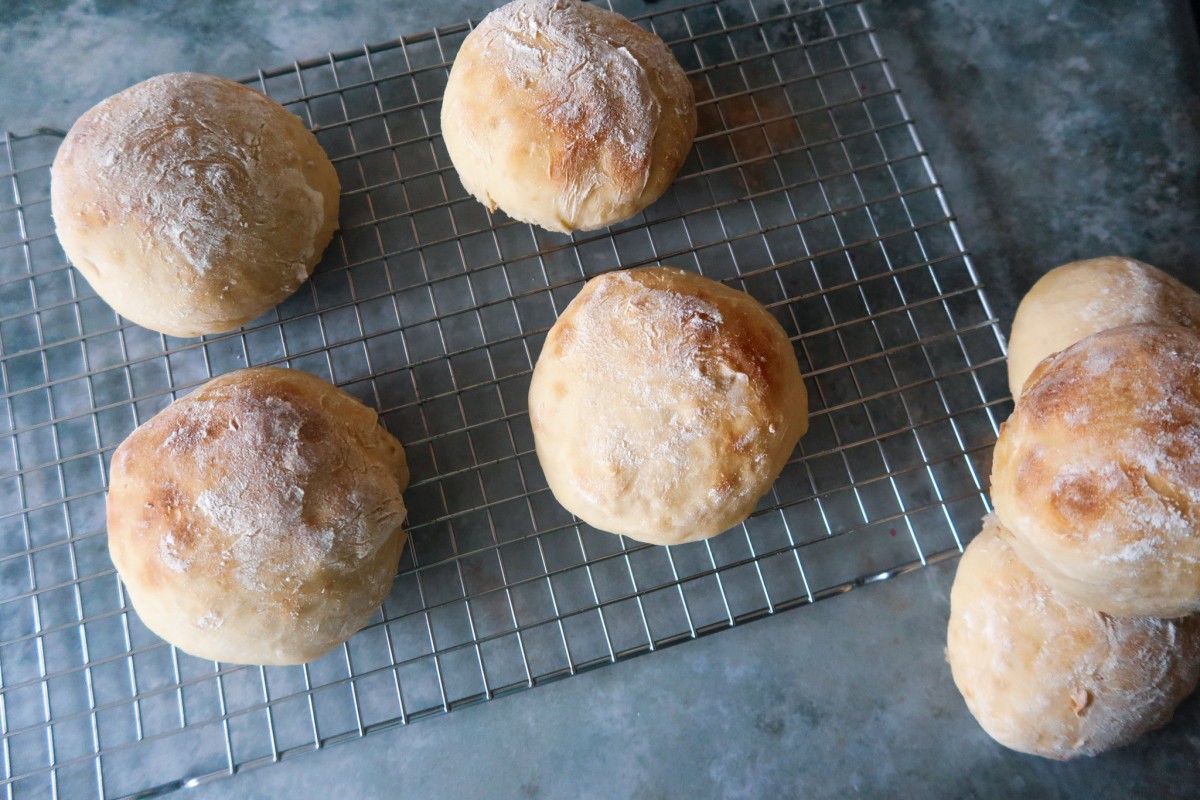 These rolls are SO good! Perfect for BBQs, for lunch or for turning into a quick dinner alongside some meat and vegetables. They take under an hour, from start to eating, and they are SO delicious when warm fresh from the oven! You can even freeze these and reheat them with no problems at all.
Cleaning with Zoflora
I absolutely love the routine I follow, the Organised Mum method. It helps me to keep my home clean and tidy, even though I don't actually love cleaning so much. I've been using Zoflora lots again recently, as it is such a cheap way to clean my home, and the scents are lovely too! These are my favourite uses for Zoflora.
HayU: Keeping Up With The Kardashians
I mentioned this last month and I still love it. It really is just escapism for me. There have been some 'tough' episodes, where I've watched things unfolding knowing what the outcome will be, but overall it's just good enjoyable TV that I can play in the background while I clean my kitchen. As I don't really watch television (besides Coronation Street) it's nice to have a 'new' show to watch to keep me company when Thomas is on night shifts.
DIY jobs
We've been getting LOTS of jobs done in our house in the last month. It's gone great! We are really loving our space now, and making great progress on some of the jobs that we have to do. This week Thomas has painted the railings outside our house, which needed THREE coats, and also another bookshelf has gone up for Daisy which was much needed! It's great to have a load of jobs done, but we still have quite a way to go!
If you enjoyed this post I'd love it if you could pin it on Pinterest!