Affiliate links in this post will be clearly marked with a *. Clicking one of these links means I earn a discount or receive payment.
I hope the month has been good to you! I'm back with another monthly round up of some of my favourite recipes, products I've purchased and items I've tried from lovely brands.
Items that were gifted to me for a possible mention within this feature will be clearly marked with a #. Advertorials are clearly marked with AD.
This slow cooker enchilada mix is super simple and takes just 10-15 minutes to finish off in a hot oven. It is a different use for mince which makes a nice change and you can keep it in the fridge for a few days too for a super simple lunch.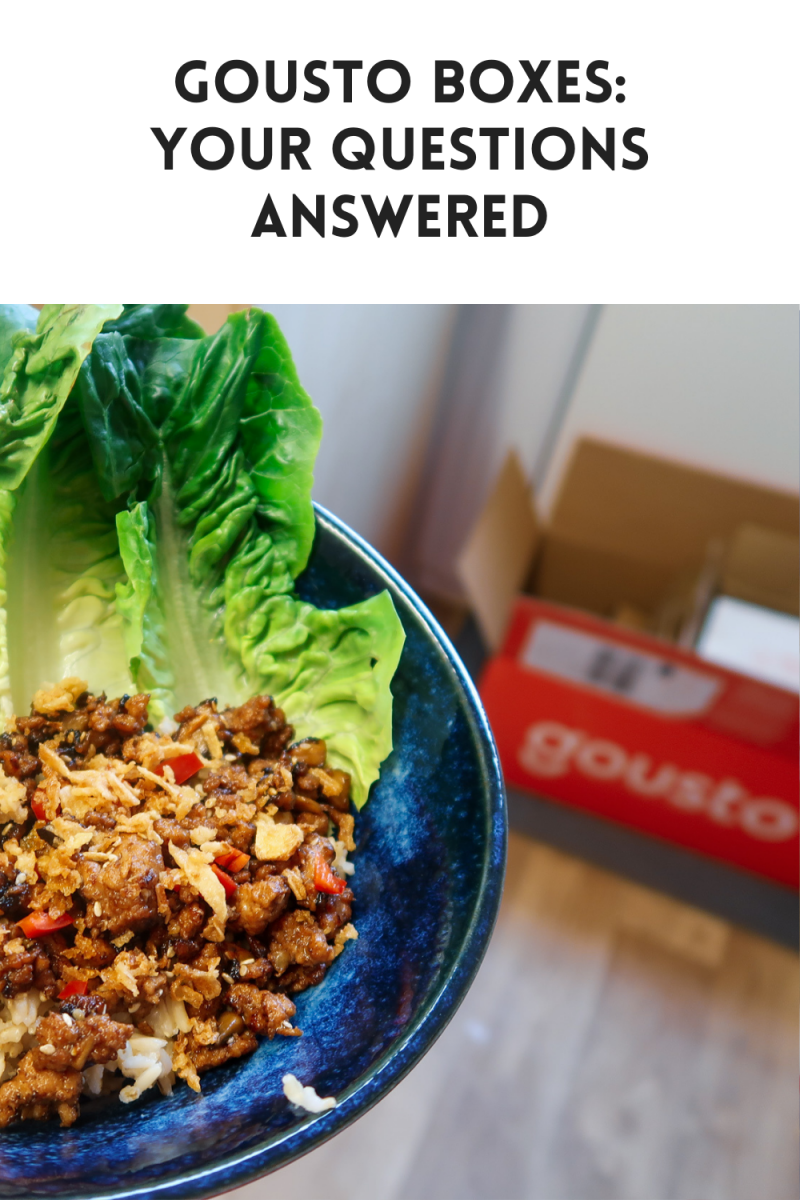 I have been really enjoying the convenience of recipe boxes this year in particular. It is a great way to have a treat or two during the week, without much forward planning from me. I have been preferring Gousto over Hello Fresh, as I've had a few meals missing in the last couple of months, but overall they're both quite similarly priced and have lots of tasty recipes too!
If you're interested in what a Gousto recipe box, and the ingredients, look like then I've got a YouTube video too:
This month I have had a lot of sickness (thank you hypermesis) although it is partly under control now. This means that I've wanted to read in bed sometimes, but haven't wanted to read a whole book or get too engrossed in something. With a Readly membership I'm able to read a few pages of a magazine, or look at a new recipe or too in a cookery magazine.
If you use the link above it usually offers 1 month free for new customers but at present it offers two free months! I find that if I cancel my membership a few months down the line I get offered a discounted month, if I click through and ignore that then I get offered another free month! It's worth the £7.99 in my opinion as I can read a LOT of magazines, and get some lovely ideas for dinners too!
#Haix Shoes (Gifted)
I've been a big fan of HAIX shoes since last year and own a couple of pairs now. They're super comfortable, ideal for our school run which involves crossing a muddy field and my feet never feel tired when wearing them.
This particular pair, the HAIX Black Eagle Adventure 2.2 GTS are waterproof and breathable thanks to GORE-TEX®. They have flex laces so you can adjust them to fit your feet perfectly and they have non-slip soles too which will help me to stay stable on my feet during the second half of my pregnancy. I love how comfortable these shoes are and that I can wash them at 30C too if required. You can even switch out the insoles to change the width of the shoes by purchasing different insoles from the HAIX website.
Garnier face masks
*
I have been loving face masks for a few years now, and often use a *Dead Sea Mud Mask, but when I fancy something a little different I love these Garnier face masks. My favourites are the *Garnier tissue masks, especially the lavender ones.
These chicken breasts are delicious with a tikka dressing. Ideal for a chicken tikka kebab, a salad, a roll or just to enjoy alongside some nice air fryer chips!
The new Echo Dot (4th Generation)
We ordered the *4th Generation Echo Dot to replace a defective item that we had received from Amazon, that was no longer sold (despite being just a few weeks old) and we've been loving it! We've got this one on one of our bedside tables and I've been using it to play relaxing sleep music at night so that we can tune out neighbours and outside noise.
*
There you have it! Some of the things that I've been loving recently.