Affiliate links in this post will be clearly marked with a *. Clicking one of these links means I earn a discount or receive payment.
Meal planning has become a real staple part of my live in the last few years. I believe that following these meal planning tips helps us eat healthier, save money and stay on track with our financial goals.
Having a meal plan to refer to, whether it's convenient meals such as ready meals, cooking from scratch, eating out or takeaways, just helps us to know what is happening from one day to the next.
Cutting food waste is a really important step for the environment and I believe meal planning helps us with this significantly.
By taking into consideration my own meal planning tips we're avoiding unexpected surprises and takeaways on those nights when we've had a busy day. This is helping us save money and makes a big difference to our health too!
Meal planning with mince is a great way to save money on groceries. Meal planning always helps me with my money saving challenges as groceries are one area you can cut back and save quite a few pounds every week!
I hope you'll find my meal planning tips to save money helpful to help you save money and eat better too.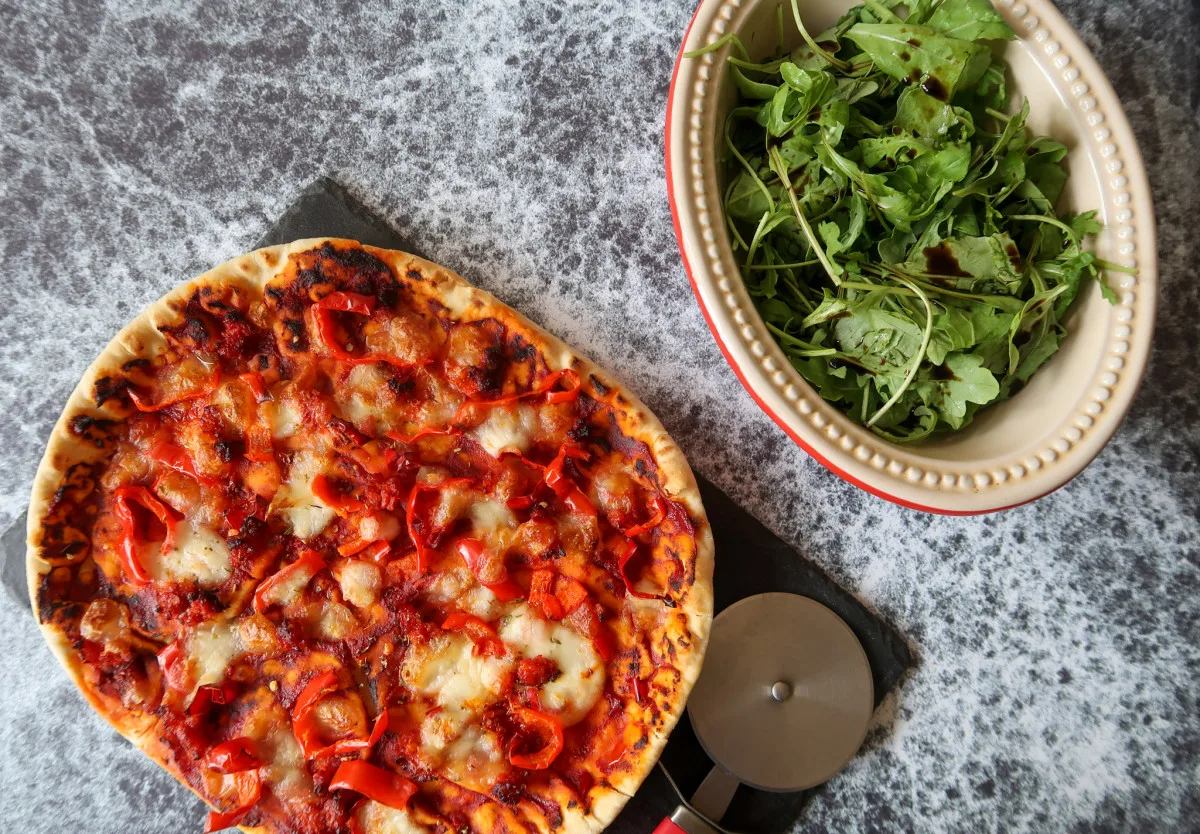 Ask your family what they like to eat
It seems obvious now you read it, right?! By asking your family what meals they love you can schedule in something that everyone will be pleased to see being dished up!
You could have a set day each week where one person chooses their favourite meal or you could alternate throughout the weeks so that everyone gets to pick their favourite meals.
There is nothing worse than finding that your family don't want to eat what you have planned. Or that you don't fancy it! Cooking for a family can sometimes feel like a chore, even if you're someone who enjoys cooking such as me.
By planning meals that are crowd pleasers in your home you'll feel appreciated, which definitely helps to go a little way towards restoring your mood after slaving over a hot stove!
Use a slow cooker
We've become HUGE fans of the slow cooker in recent years. I work from home and there is something so nice about knowing dinner is taken care of.
Also, if you're going to have a very busy day having the dinner already prepped will avoid the lure of the takeaway apps! I use a multi-cooker, the Ninja Foodi, and I absolutely love it. There is no limit to the meals that I can make, whether I want a quick snack or to cook a full roast dinner!
These are some of my favourite slow cooker accessories:
Here are some of my favourite slow cooker meals:
Slow cooker beef chilli, jacket potatoes in the slow cooker, slow cooker pulled pork (or Ninja Foodi pulled pork), slow cooker sausage cassoulet, & slow cooker chicken curry.
Keep a well-stocked pantry
Have the basics to hand. Start by thinking about the items you use frequently; pulses, rice, pasta, sauces, tins and jars. Then look at keeping a good supply of herbs and spices.
I love to freeze fresh herbs to have on hand but dry work great too!
If you're a fan of Chinese cuisine then why not start cooking your own? Soy sauce, oyster sauce, sesame oil and chilli oil will go a long way towards many great recipes alongside ginger, garlic and fresh veggies.
I always keep a pasta bake jar, or something similar, on hand for those nights when I am exhausted, haven't been organised getting items out from the freezer or just don't fancy what we have on hand.
Meal plan for at least a week
Impulse purchases happen frequently on shopping trips so the less you visit the supermarket the better! This will help you cut down on shopping trips, which will save you a little money too.
If possible look to meal plan for 2 weeks. If you have a large chest freezer then you could stretch this even further by using frozen fruit & vegetables. Making vegetarian dishes, such as these lentil and chickpea veggie burgers, in advance will help when catering for unexpected guests who don't eat meat too.
Look for new recipes regularly
I have a few websites that I love to visit for inspiration. I'm also a big lover of cookbooks.
I've got a few posts that may help you: mealtime inspiration, easy slow cooker recipes and easy roast dinner recipes.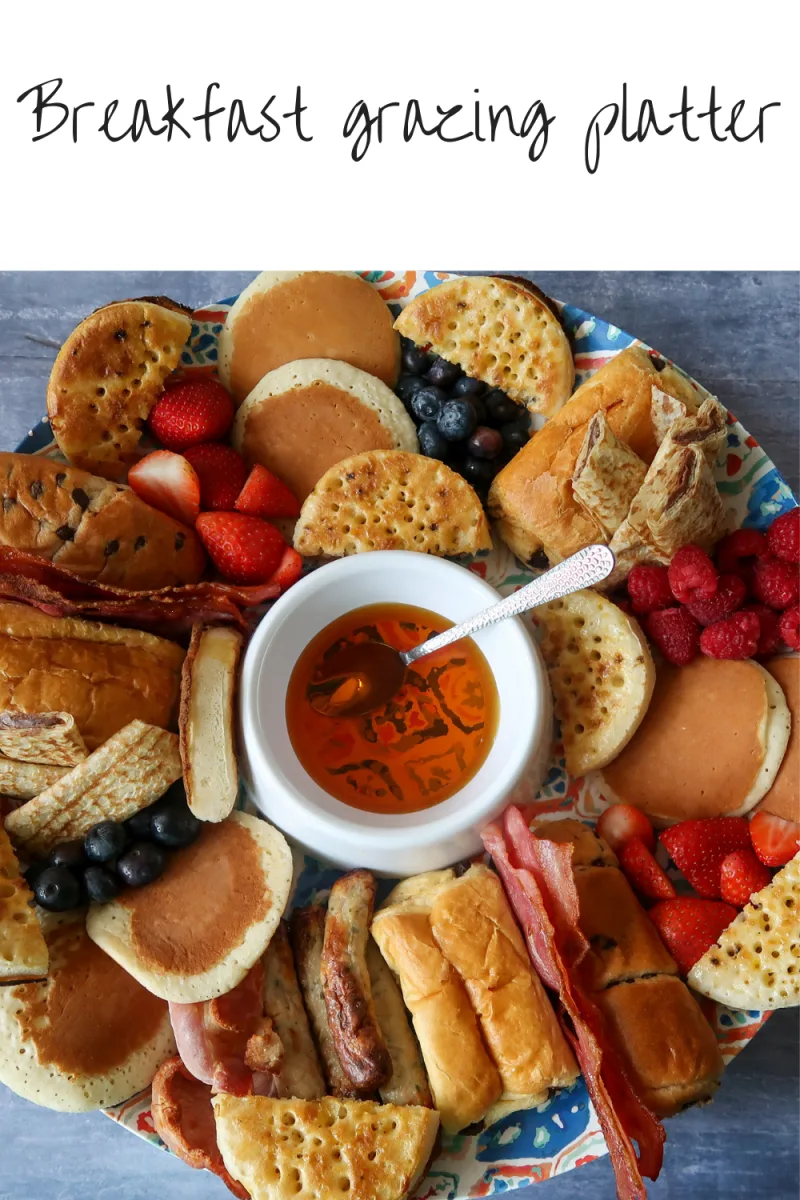 Try out a nice theme night
Consider a family theme night. Mexican, Italian, Chinese, Indian etc are all great theme nights. You can have a night where you buy some of your sides already prepared or you can bulk prepare your own.
3 ingredient flatbreads, homemade tortillas, bombay potatoes, egg fried rice, and quesadillas can all be made in next to no time. Best of all they are super cheap to prepare!
Maybe you could even make an afternoon tea theme with a cheese and onion quiche, or re-heated air fryer quiche, dairy-free pinwheels, chocolate brioche rolls, soft white rolls recipe or cheese scones.
Make a shopping list
Before you hit the supermarket make sure you have a shopping list ready! I try to write my list out based on where items are in the supermarket, assuming it's a supermarket I visit regularly.
This helps me to get in and out quicker, avoid the aisles I don't need to shop down and limit the amount of impulse purchases I make.
Have a set day to meal plan, shop and organise yourself
If you have a set day each week where you're off work, or have childcare if you have little ones, then schedule in your meal planning. This will help you stay organised and make each weeks meals last.
I like to make meal planning a bit of a treat for me. I will make a nice coffee, grab a biscuit and just enjoy 30 minutes peace.
I sit in the garden if it's sunny, or in my office overlooking the garden if it's not. By setting aside this time I am more creative with our meals.
Look at meal subscription kits
For me lately, I've been loving Hello Fresh! *Grab £46 off your first 3 boxes I like having a week every now and then where I don't have to plan far beyond selecting what meals I want and making sure I'm home for the delivery slot I've chosen.
I have also used several other subscription services such as Gousto (*get yourself a new customer discount), Simply Cook (*get yourself a new customer free box) and Mindful Chef (*save money on your first boxes as a new customer).
My favourite storage items for meal planning:
This is one of my best meal planning tips as it can make the biggest difference to your budget.
Shop online
If you find that you have difficulty sticking to your budget then consider online shopping. Make sure your stomach is full before you shop to avoid impulse buys. You can earn cashback when shopping online too with *TopCashBack.
New customers at the 'big' supermarkets can often get a nice cashback reward for their first shop. Sometimes you can get a recurring payment, 50p or similar, for shopping at Sainsburys, and some other supermarkets, even if you're an existing customer.
Check special offers
Keep an eye on special offers, particularly if you are a lover of brands. If you have favoured items in your home look into bulk buying in order to make the best savings.
I have an area in my home with a small stockpile. This allows me to bulk buy cereal, toilet rolls, tins, drinks and any other dry goods for several months at a time. I store lots of bulky items there and then just keep one or two in my kitchen cupboards.
This helps me see easily what I have and allows me to bulk buy groceries from Amazon if a good offer comes up.
I love bulk buying items such as kitchen towel and toilet rolls online. Amazon delivers for free with Amazon Prime, with no minimum spend amount. You can even get a free trial of Amazon prime if you just want to stock up one time.
Take the weather forecast into consideration
It can take just a minute or two to view the weather forecast for the coming week. If it is sweltering hot you probably aren't going to want to be cooking a slow cooker whole chicken for 5-6 hours. I do love an air fryer whole chicken if I am planning a roast dinner last minute too.
Take advantage of the nice weather with a barbeque or maybe a picnic-style dinner. Something that takes a minimum amount of preparation and allows you to enjoy summer with your family.
Batch cook
If you're already cooking my 15 minute spaghetti bolognese why not make a mince pasta bake too? Next time you're cooking slow cooker hunters chicken make two batches and freeze one before cooking! You can make so many meals in advance, either by doubling recipes or by prepping and freezing half.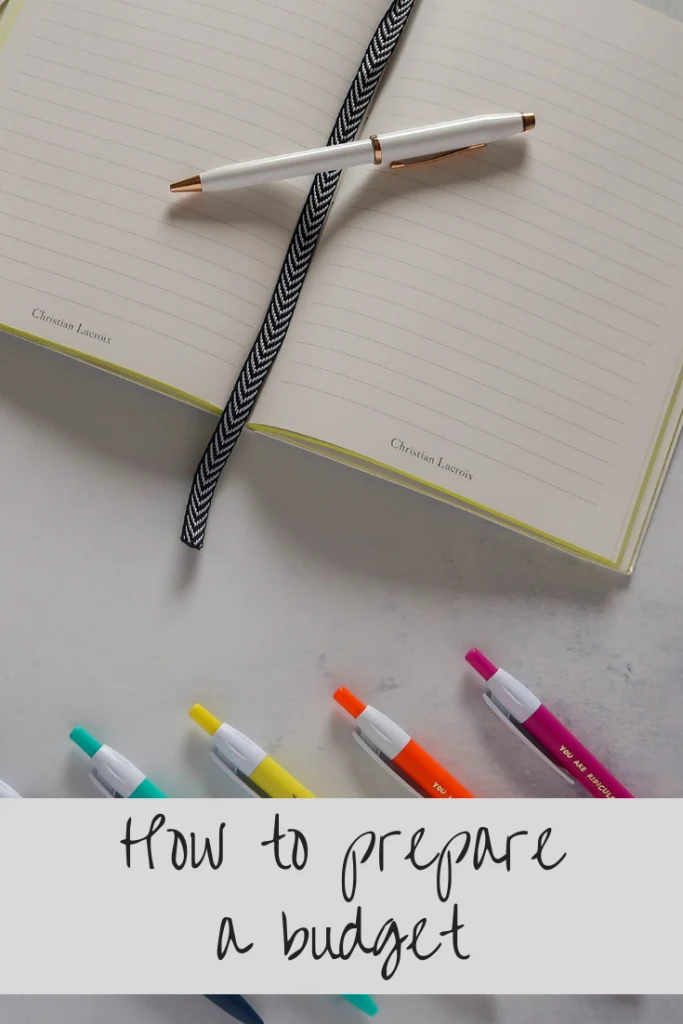 Create a bookmark folder
If you have a night when you are low on inspiration this can be a Godsend. I personally categorise my bookmarks by breakfast, lunch, and dinner. Then within that into more concise categories.
This helps me find something if I am in a hurry or low on motivation. I tend to link to recipes found online. For me, this is one of my most used meal planning tips now.
Prepare food after you shop
This is another of my great meal planning tips, but you do need some extra time for this one.
When I come home from shopping I like to prepare lots of items. I will remove, and recycle excess packaging. Then I get fruit and vegetables prepared and into their relevant homes. After this, I freeze lots of fruits and vegetables for smoothies.
I will also part prepare air fryer roast potatoes, pizza dough in the breadmaker, prepare salads in advance and anything else I can really.
I usually only spend maybe 30-60 minutes on this, once or twice a month, but it works out very well. My husband can prepare himself a smoothie for work in minutes. He knows the portion sizes as they are chopped/prepared in individual portions.
I will freeze avocados on the day of purchase. I slice small ones into 4 pieces (1 per drink) or large ones into 8 pieces (1 per drink).
This makes it easy to get a lot of fruit & veg varieties into our smoothies without having to cut or prepare anything at 5am when he's rushing out to work.
If you're meal planning for one, meal planning on a budget or just want to be more organised I hope that the above tips are helpful to you.
Freezing meals, sandwiches, veggies and more in individual portions can be a great help to meal planning for one in particular. I love the convenience of having a sandwich in the freezer that I can just pull out when I'm hungry or even turn into an air fryer grilled cheese.
Having meal ideas, and prepared food, on hand is great for days when I am tired or low on energy. Having meals prepared, or partly prepared, in the freezer is great when in a rush and avoids us buying takeaways.
If you enjoyed this post I'd love it if you could pin it on Pinterest!