If you're looking for mealtime inspiration then you've come to the right place! I've got a whole host of delicious recipes here on Katykicker and I want to share some of my favourites with you! Whether you're looking for cheap bakes, frugal dinners or a super simple slow cooker dinner I've got something for you!
Delicious, easy, frugal dinners
Chicken, spinach & filo pie
This Chicken, spinach & filo pie is absolutely delicious. A crispy, crunchy top provides the perfect start to this delicious pie and it contains a soft, creamy sauce that is super tasty, and packed full of healthy spinach.
What I love about this recipe is that you can use frozen filo, to save on time and effort. This helps to cut food waste and is also a great way to stretch a whole chicken further!
Bolognese pasta bake
This bolognese pasta bake is the perfect way to use up leftover spaghetti bolognese. You can set aside some of the mince and then transform it into this lovely cheesy pasta dish the following day.
You can also freeze this pasta bake dish, or leave it in the fridge for up to 3 days, which makes it ideal for transforming leftovers into something a little bit special!
Chicken fajita triangles
Whether you want to transform some leftover chicken fajita mix or you're just looking for something a little different for dinner this chicken fajita triangles recipe is delicious.
It is a crispy, delicious, slightly naughty treat that goes well with cool dips and salsa. This is a fantastic way to transform leftovers into a delicious lunch dish, or picnic accompaniment.
Salt and pepper chicken
We love to make our own fakeaway version of popular takeaways. This salt & pepper chicken recipe is a lighter version that the takeaway and you can use frozen vegetables too if you want to use up what you have in.
While you're looking at salt and pepper dishes why not check out my salt and pepper chips?
Beef hotpot
If you want a really hearty, meaty delicious dinner, that is ready to go in the oven in just 15 minutes, then check out this beef hotpot.
Using a food processor to chop up the potatoes will make this dish even faster, and you can't beat the buttery delicious top which is both crisp on the outside and soft on the inside.
Bacon mac and cheese pasta bake
If you're trying to find a new way to transform pasta, or an alternative pasta bake, then this bacon mac and cheese pasta bake is absolutely delicious.
This is a hearty, thick, creamy, rich dish, that goes ideal with homemade garlic bread and salad. I also love to serve this alongside a tear and share bread too!
Fish pie with leeks
Using frozen food is a great way to save money and cut down on food waste too. This fish pie with leeks can actually be made using frozen fish pie mix, and you could even use instant mash potato if you wanted to. I love to use my air fryer mashed potatoes!
The crispy, crunchy, cheesy top of this fish pie is a winner with people of all ages and it is packed full of flavoursome leeks too.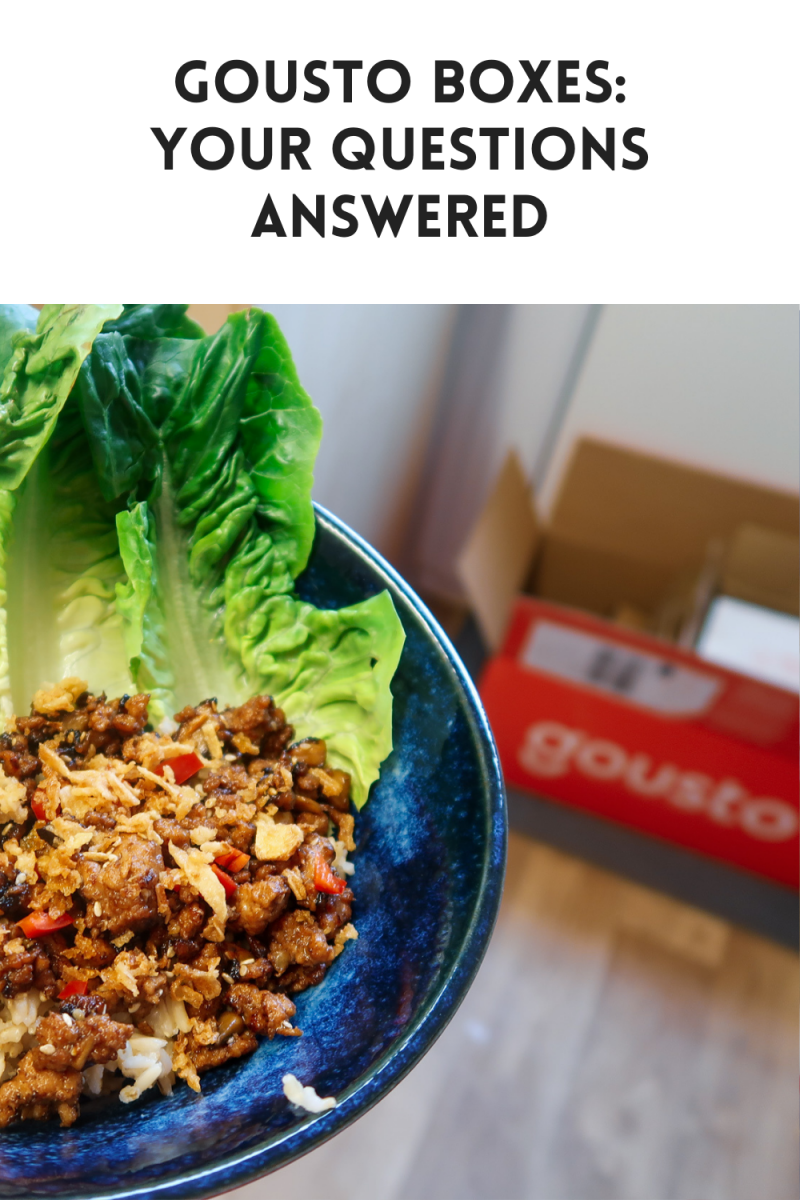 Moroccan lamb burgers
My husband is a big fan of beef burgers, and they are a great way to use up mince, however, I don't always want to have beef! These Moroccan lamb burgers offer something a little different with a great blend of herbs and spices that really bring the Moroccan flavour to your home.
You can serve these in my soft, white flour rolls if you want something super simple to accompany them and we love to serve them up with airfryer chips or air fryer frozen chips on the nights I have less energy or motivation to cook.
Airfryer sausages
Whether you're looking for a healthier way to cook sausages for a sausage sandwich, to serve with a honey mustard dip, as the main meat to serve with mashed potatoes and onion gravy or just for toad in the hole these air fryer sausages are a great way to cut down on the fat, and still enjoy a crispy sausage.
Airfryer bacon
As above really whether you're looking to make a healthier bacon sandwich, or want to serve bacon as part of a main course my air fryer bacon recipe is simple and tells you everything you need to know to cook all varieties of bacon!
It is a great way to cut down on fat, as you can see from this picture where the bacon is sitting on a grill tray and is above the fat that has come out during cooking.
Easy chicken pie
We love to enjoy a slow cooker whole chicken, but often there is a lot of chicken leftover. One way that we like to use some of this up, with minimal effort, is by making this easy chicken pie recipe. It is super simple to prepare, and frugal too.
The shortcrust pastry for this recipe costs just pennies and is simple to mix either by hand or using a food processor.
15 minute spaghetti bolognese
When I am in a hurry I love to whip up this 15 minute spaghetti bolognese. This recipe contains lots of hidden veggies, that my 4 year old is only too happy to gobble up. Also, when I have leftovers I can use them in a slow cooker beef chilli, for bolognese pasta bake or just to have in a tortilla wrap for a simple lunch.
I also love to make air fryer roasted tomatoes, and stir these through my dishes. They are a great way to bring some additional health benefits to meals, and they are low calorie too.
Sometimes you just want a cheap, fast, delicious meal – and this one is definitely a winner in our house!
Airfryer chicken tikka
As well as being a big fan of using the air fryer for dinners sometimes I want to make something super tasty, succulent and juicy for lunch. My Air fryer chicken tikka recipe takes just a couple of minutes to prepare, and if you're feeling lazy, or are pressed for time, then you can use a jar or blend of spices or a chicken tikka paste.
Air fryer cajun chicken
Something a little different would be this air fryer cajun chicken. It is super simple to prepare, with a homemade cajun seasoning, and goes great with chips or mash.
I love to make a batch of this and turn it into cajun chicken pasta, for a super simple lunch!
Slow cooker dinners
Slow cooker chicken curry
Making a Chicken curry in the slow cooker has to be one of my absolute favourite meals! It is SO flavoursome and as the curry takes hours to cook the flavours really have time to blend together and develop. I love to finish this off with a flourish of fresh herbs, or sometimes frozen herbs if it is the Winter!
When we want to enjoy a takeaway style meal then this curry is always a winner. it is ideal for using up roast chicken leftovers and best of all the herbs and spices that I use are typically store cupboard staples for us. I love to serve this with slow cooker rice for a really simple dinner.
Slow cooker beef keema curry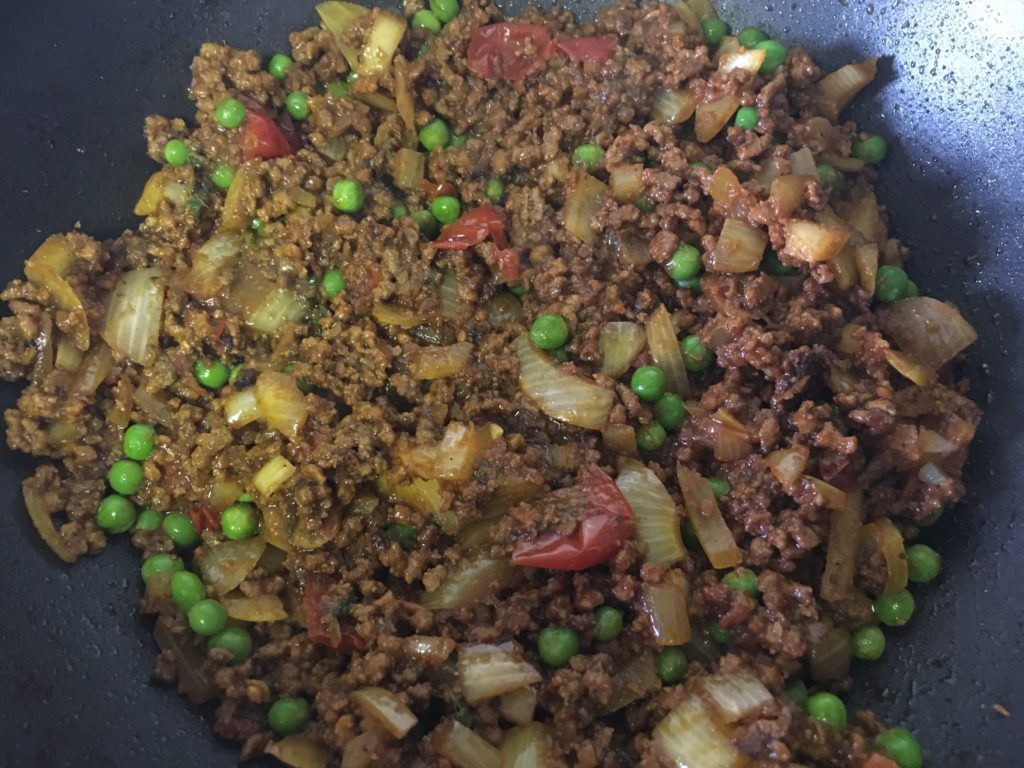 Another great takeaway style dish is this slow cooker beef keema curry. In the past I have made this dish solely using frozen beef mince and frozen vegetables. It is a great way to use up some items from the bottom of the fridge, and who doesn't have frozen peas rattling around in the freezer drawer?
I love to serve these with 3 ingredient flatbreads for a super simple, tasty and frugal meal.
Slow cooker beef chilli
I love meal planning with mince and this beef chilli in the slow cooker is one of our favourites. We love to enjoy this with air fryer tortilla chips, slow cooker rice or even with slow cooker chorizo potatoes.
The leftovers of this keep really well, and this dish is ideal for freezing too. It is great to turn into nachos, or make burritos with and is a really versatile dish.
Slow cooker beef casserole
My slow cooker beef casserole is a hearty, filling, dinner this is ideal for those cold Autumn and Winter nights. I love to throw in lots of leftover vegetables from the bottom of the fridge and sometimes add dumplings for the final hour or so too.
This recipe is fantastic with some mashed potatoes, roast potatoes or even just with good old bread and butter. If you've got a hungry crowd to feed then you really can't go wrong with this casserole – it is super simple!
Slow cooker chicken nachos
Have you ever thought to make Chicken nachos in the slow cooker? You can use shop bought tortilla chips, which are available typically for around 50p per 200g. Or you could make your own like I do using my simple recipe for tortilla wraps.
What I love about this dinner is you can finish a long day at work and in just 5 minutes you've got a hot, tasty, flavoursome meal waiting for you, and you can let everyone help themselves to their favourite toppings if you want to save some time and effort.
Slow cooker cottage pie
I love to knock up a slow cooker cottage pie filling which I can then keep in the fridge, freezer or even just turn straight into a cottage pie.
What I love about cottage pies, and similar dishes, is you can get it prepared in advance, leave it in the fridge and then just pop it straight in the oven when you get home. This is ideal if you don't want to leave your slow cooker running unattended when you're out of the house.
Slow cooker chicken and mushroom pie filling
We love a nice pie in our home, as it's such a nice way to have a warming, tasty, hearty dinner without breaking the bank. I have experimented with a lot of fillings in my time and I love this chicken and mushroom pie filling in the slow cooker.
What I love the most about this specific recipe is that you can use leftover chicken, or a single chicken breast (or thigh meat etc) and then you can use canned ingredients, such as canned carrots and tinned mushrooms, to help you make a delicious dinner for next to nothing!
Slow cooker chicken and prawn paella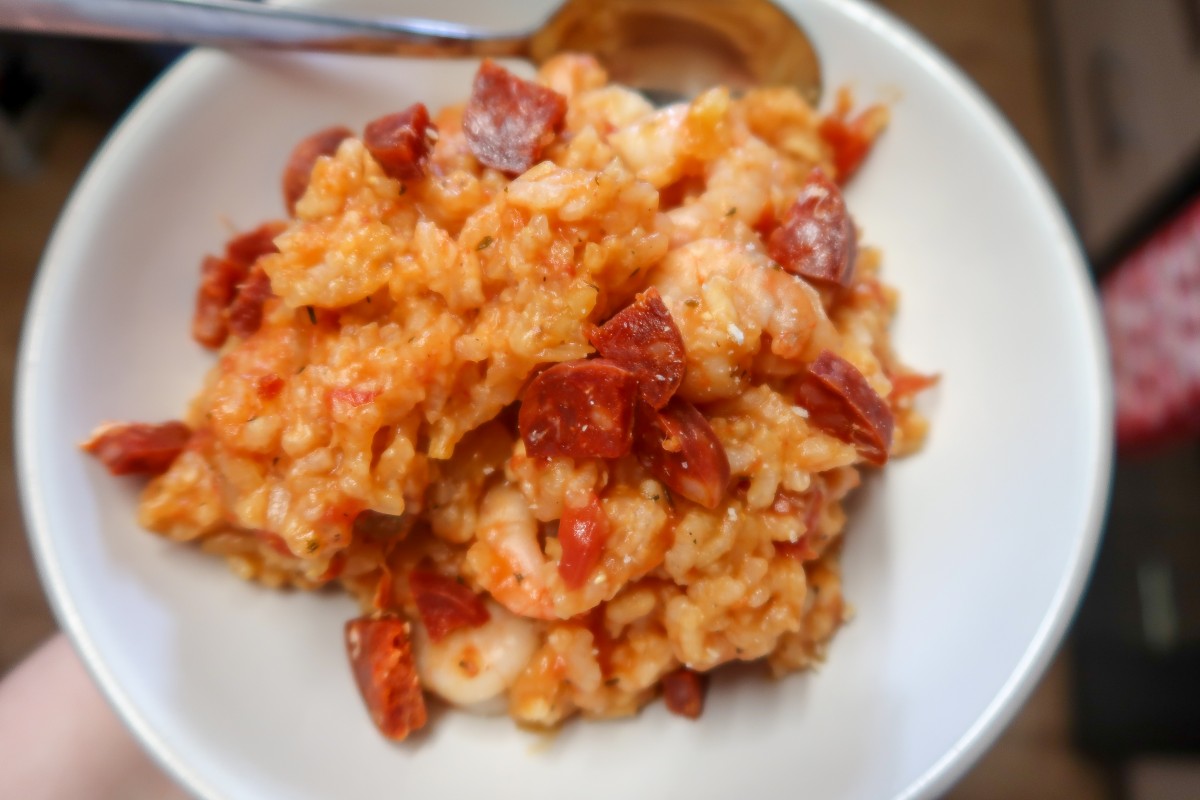 When we want to enjoy something a little different, and I have a little more time to attend to the slow cooker, I love to make this slow cooker chicken and prawn paella recipe.
You can use paella rice, or even plain white rice if you want to make it super frugal, and the prawns are frozen too. I've used frozen chopped chorizo in the past and it doesn't impact on the flavour at all.
Slow cooker hunters chicken
Making Hunters chicken in the slow cooker has to be one of my easiest ever slow cooker recipes. You just need to wrap the chicken, add your BBQ sauce and you're good to go!
We love to serve this with air fryer chips, or air fryer wedges, to really increase the pub classic meal feel!
Slow cooker vegetarian lasagne
I've made this Slow cooker vegetarian lasagne both with Quorn and with soya based mince. You can always just use meat based mince if you're not a fan of the meat alternatives.
What really makes this slow cooker lasagne is that you can put the cheese in to the slow cooker as well and the whole dish will just be ready to spoon out and serve when it is time to serve up!
Slow cooker chicken casserole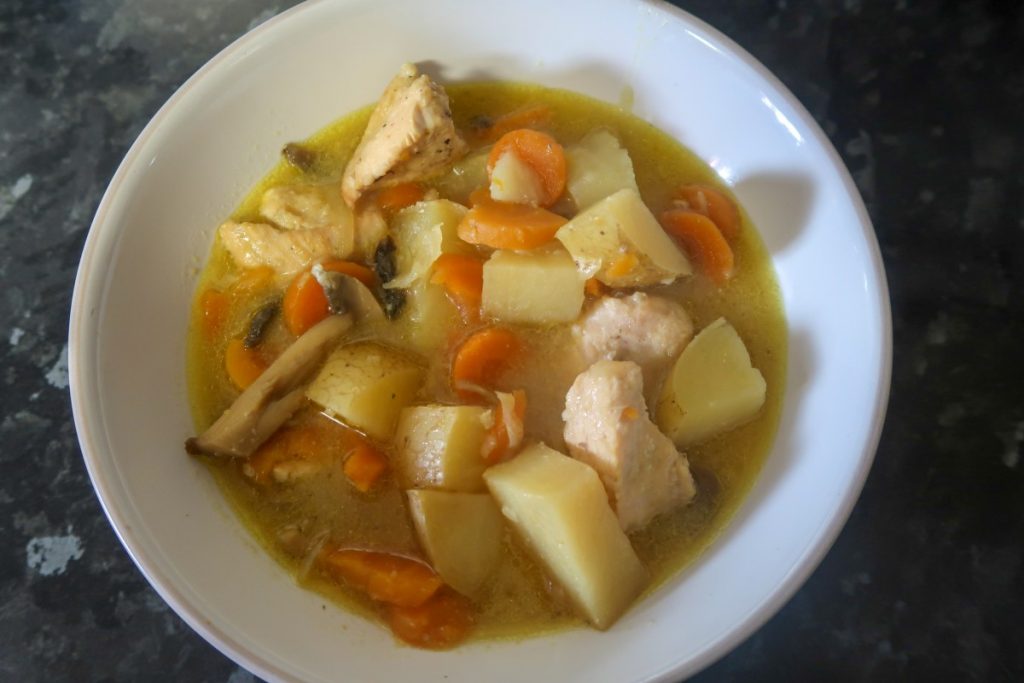 Making a Chicken casserole in the slow cooker is a great way to make a little amount of ingredients stretch a long way. Bulk out a small amount of chicken with the addition of mushrooms, carrots, potatoes or just about any other vegetables that your heart desires.
There are no fancy ingredients in this meal and you can even just use chicken stock cubes to make the liquid for this. It takes just a few minutes of effort to start off what will be a flavoursome, hearty, filling chicken casserole that the whole family will love.
Slow cooker BBQ Ribs
When we want to enjoy something a little different we love this slow cooker BBQ Ribs recipe. You will need to spend a few minutes at the end of the cooking time to finish the ribs off to perfection under the grill but it is worth every minute.
These taste just like the ribs that you get from the Chinese takeaway and we absolutely love them!
Slow cooker chicken tikka masala
Making a Chicken Tikka Masala in the slow cooker really brings an extra layer of flavour to your dish.
It is super simple to dump all of your ingredients into the slow cooker and then let the hours of cooking time work their magic. This is a real crowd pleaser and we have served it up when we had friends visiting in the past.
Meat joints in your slow cooker:
Slow cooker roast beef
If you want a real simple one pot meal to contribute towards your roast dinner then this slow cooker roast beef has everything you're looking for. Not only can you cook the meat but you can add carrots, parsnips, and any other vegetables that you fancy.
Best of all when you cook roast beef in the slow cooker you are left with a delicious, rich, flavoursome broth that is really simple to turn into a homemade gravy with just a few minutes of effort.
Slow cooker pulled pork
If you want something different then be sure to check out this slow cooker pulled pork. It is ideal served in lovely soft rolls with a side of air fryer frozen french fries and is a great alternative to a dinner out!
Leftovers keep really well and you can jazz them up with a lovely brown sugar bbq sauce.
Slow cooker whole chicken
This whole roast chicken in the slow cooker has to be one of my absolute classic, original and best dishes. I love making it, and I do so without even weighing or measuring out any herbs or spices now.
I love to turn the stock from this chicken into a delicious gravy and also this is a great way to cook an extra succulent and delicious chicken that you can pull apart with just a couple of forks to ensure that not a scrap of meat goes to waste.
Slow cooker gammon joint (with balsamic and orange glaze)
This Slow cooker gammon joint with balsamic and orange glaze is a great way to serve something a little different alongside your Sunday roast. I love the glaze, and while this doesn't really slice up like traditional gammon from the oven it is a great way to make a small joint stretch even further!
Want some lovely roast dinner sides?
While you're cooking a roast dinner be sure to check out my easy roast dinner recipes. I love to make homemade stuffing, roast potatoes, yorkshires, onion gravy and much more! We are also a big fan of honey glazed parsnips that we love to make in our air fryer.
Frugal dinners:
Fresh pasta and homemade pasta sauce
I'm a big fan of fresh, frugal food, particularly if it is something that can save me money AND tastes better than the shop bought version too. I really feel that fresh pasta is something that comes into it's own and it is so simple to make too.
You don't actually need a pasta maker to make this, though I find it much less labour intensive to use a pasta maker. We love to serve fresh pasta with a simple homemade pasta sauce which costs just pennies to make and is super healthy too versus the sugar laden shop bought equivalent. This kale tomato pasta sauce is also a winner in our home, especially when turned into a kale, sausage and tomato pasta.
Spicy parsnip soup
This Spicy parsnip soup was one of the first ever recipes that I made when I started blogging! I had a load of parsnips left over from our allotment that we had at the time and I turned them into this lovely slightly spicy parsnip soup.
This is ideal served with tear and share bread or fresh rolls and it is so simple to make too!
Lazy tuna fishcakes
My Ultimate lazy tuna fishcakes first were made on a day when I didn't have a lot of spare money, or time, and had some leftover mashed potatoes. I also love to turn leftover mash into air fryer mashed potato balls. These are super simple to make, using canned tuna fish, and they are a real winner in my home.
Sure, these aren't the fanciest fish cakes you'll ever see, and the texture is a little rough, but they are delicious with salad or as part of a larger main meal with some nice vegetables.
Slow cooker side dishes:
Slow cooker jacket potatoes
Knowing How to make jacket potatoes in your slow cooker is SO simple. You need just a little oil, prick the potatoes and some salt and pepper and you're good to go. Also, air fryer jacket potatoes are so simple and tasty, definitely one of my favourite ways to cook them!
What I love about this recipe is that I can prepare the jacket potatoes in advance and then freeze a load of them for quick, healthy and tasty lunches.
Slow cooker rice
I love to make rice in the slow cooker as it is simple, I can just stir it a few times during cooking while I'm working from home and then it is ready for serving.
This is a great way to make a large amount of rice, perhaps if you're batch cooking or meal prepping. Also, it is super cheap compared to microwave or other easier types of rice.
Slow cooker chorizo loaded potatoes
If you fancy something a little naughtiest in your slow cooker then these slow cooker chorizo loaded potatoes will not disappoint! I love the salty, cheesy deliciousness of these potatoes.
This dish is simple to prepare, surprisingly cheap and is a great way to make a tasty side dish with minimal effort and fuss that your whole family will enjoy.
Lovely frugal side dishes and snacks:
Airfryer roast potatoes
These Airfryer roast potatoes are one of my most popular recipes EVER and it is really simple to see why! They are crispy, healthier than the oven cooked equivalent and faster too!
It takes next to no time to prepare these and apart from shaking up the air fryer basket a few times you need put no effort in either!
Air fryer frozen chicken nuggets
Next time you fancy a takeaway, or something a little naughty, why not consider skipping the money wasting and instead cook some air fryer frozen chicken nuggets?
It takes just MINUTES to cook nuggets from frozen, and is a great way to cook up something if you have fussy little eaters and dinner hasn't gone down well!
Vegan coleslaw
This vegan coleslaw recipe is a great way to jazz up burgers, picnics or even just a simple lunchtime sandwich or soft white roll.
Whether you're a vegan or not this coleslaw is super simple, and takes just minutes to prepare.
Air fryer chicken wings
Air fryer chicken wings have to be one of my favourite ever air fryer recipes. These wings are crispy on the outside yet lovely, soft, juicy and tender on the inside.
It is really easy to either make your own dressing for chicken wings or just use a sauce of your choice. These wings are crispy and delicious, just like fried ones, without all of the extra calories!
Bacon, sausage and egg wrap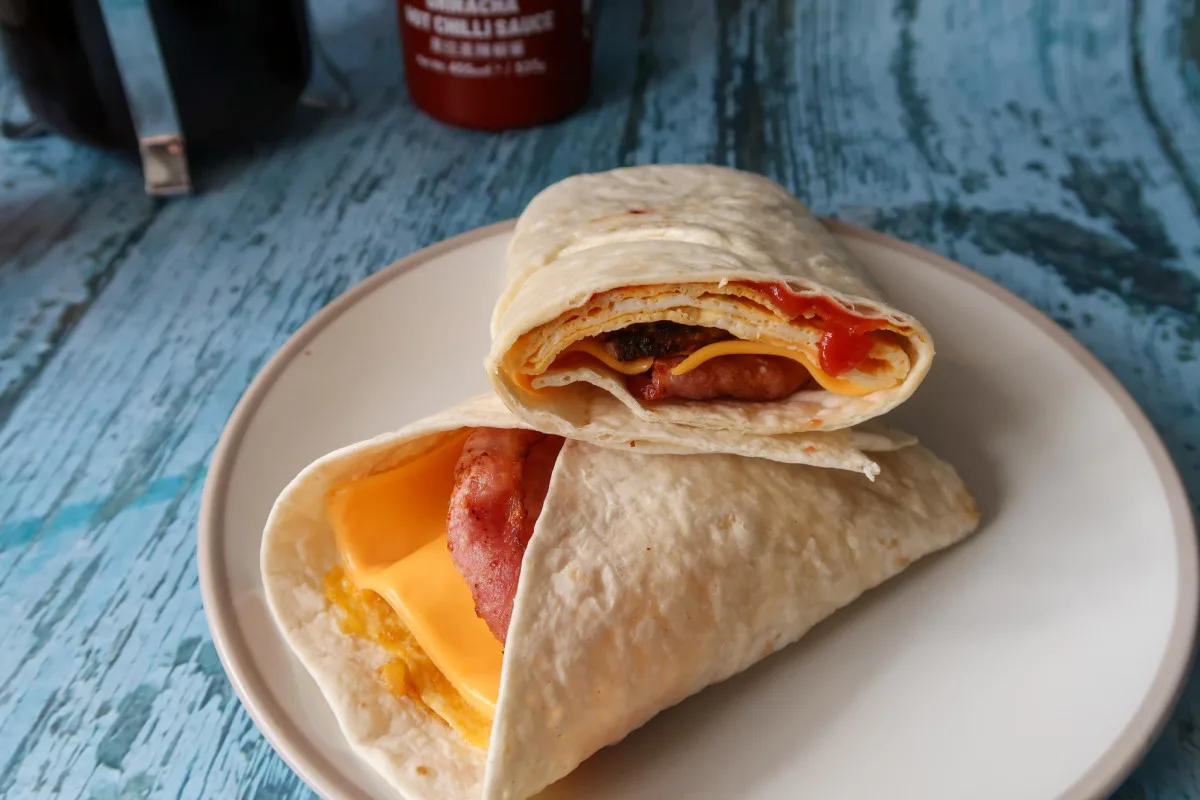 For those days when you fancy something really naughty for breakfast, but don't wantt o spend money on a McDonalds breakfast, this bacon, sausage and egg wrap has you covered!
This is the perfect hangover brunch and tastes absolutely delicious with a drizzle of chipotle hot sauce or cajun mayonnaise made with cajun seasoning!
Breakfast platter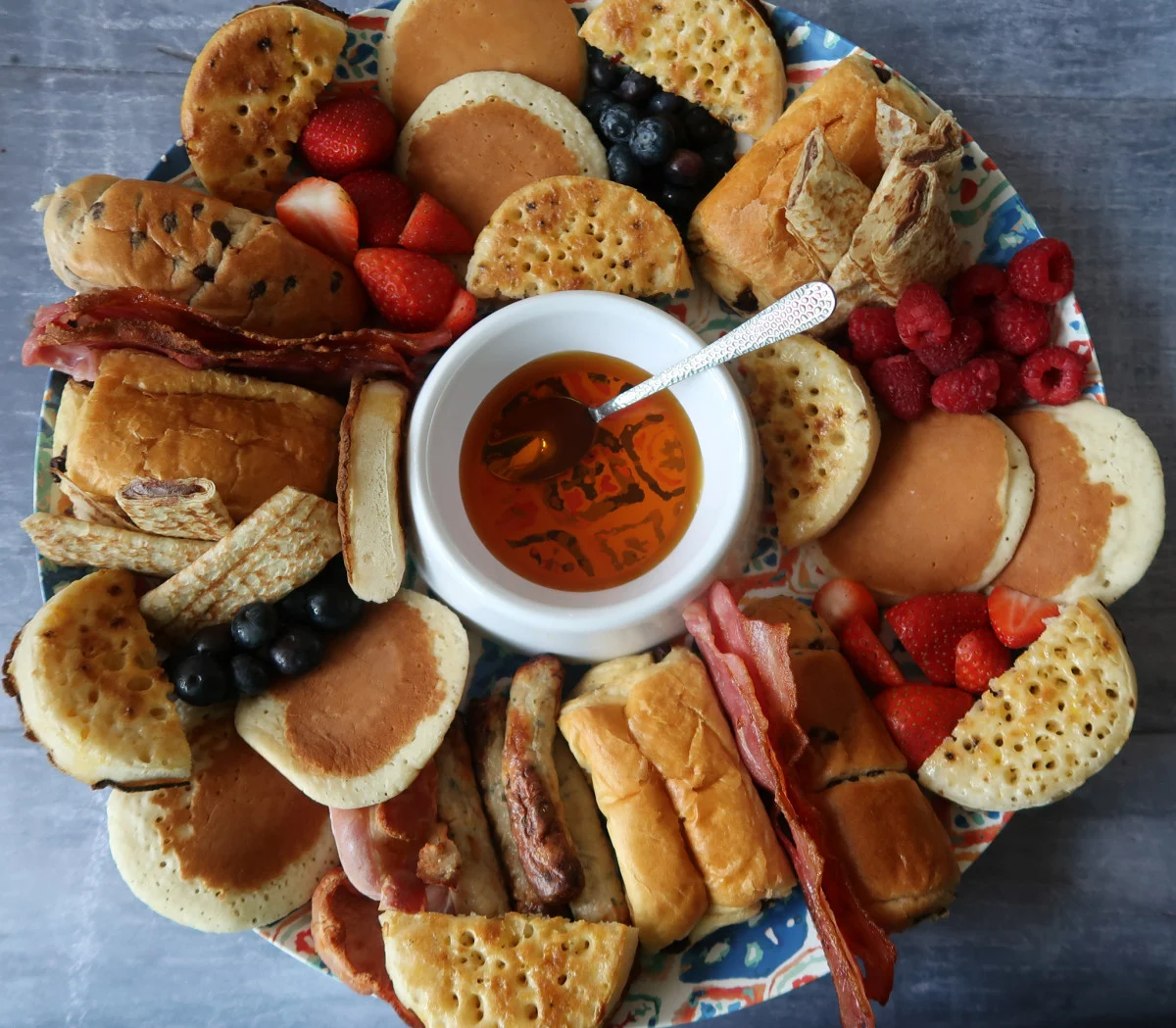 When you're feeding a big crowd it can be tempting to go for either a full English breakfast or just serving a selection of pastries.
I wanted something a little different recently and I put this breakfast grazing platter together for just around £10. It comfortable serves 6 people and was absolutely delicious! Best of all it took just a few minutes to prepare.
Air fryer grilled cheese
When we want a lunch in a hurry, and perhaps fancy something extra tasty this air fryer grilled cheese sandwich is always a winner in our house!
This is crunchy yet soft and you can use your favourite cheese. Spread a little butter or mayonnaise on the outside and you've got a winner!
Air fryer sweet potato fries
My Airfryer sweet potato fries are so crispy yet fluffy on the inside. I also love air fryer frozen sweet potato fries too, super simple and extra crispy!
These are a great change if you fancy something different to standard white potatoes and they require just the same amount of effort.
Sage and onion stuffing
Because we freeze fresh herbs in the Spring and summer we often have a lot of herbs left to use during the winter months. My favourite use for sage has to be this sage and onion stuffing which goes great with both a roast dinner or as a fantastic alternative side dish. We also love to make air fryer stuffing balls – as they are super crispy!
Honey glazed airfryer parsnips
Whether you're looking to jazz up a midweek sausage and mash or you're looking for something special to share alongside your roast dinner then this Airfryer parsnips recipe (honey glazed) is just the ticket!
What I love about this recipe is that it is a great way to serve some veggies, but they have an extra special flavour to them. It requires just a few minutes of effort and because you're using the air fryer you need a LOT less oil and ingredients than you would if you were cooking these in the oven.
Air fryer baby carrots
When we want a super simple side dish then I love to prepare these air fryer baby carrots. I buy the ready prepared carrots, to save time, adn then they just need a rinse, a dressing and they go straight into the air fryer as they are.
This is a delicious side dish, for just about any day of the week, but it goes so so great with a roast dinner!
Air fryer apple chips
If you're looking for a healthier snack then these air fryer apple chips are the one! They are simple to make, require very minimal ingredients and are ideal for storing for a couple of days to feed hungry little ones alongside a healthy dip.
I love how simple these are to make and you can easily change up the flavours with different herbs or seasonings.
Air fryer chips
We love a batch of Airfryer chips in our home. How you serve them is really half of the excitement but also these are a fantastic way to enjoy chips, without all of the fat of using the deep fat fryer, and with less effort and time than oven cooking.
I have a variety of tips on the post, including how to make fries and chunky chips, and which cooking times to use.
Air fryer cheesy chips
Speaking of chips… if you wnat something quick, easy but extra delicious then these air fryer cheese chips are a winner in our house!
You can use frozen chips and pre-grated cheese to make this one of the easiest ever air fryer recipes that I've shared!
Airfryer tortilla chips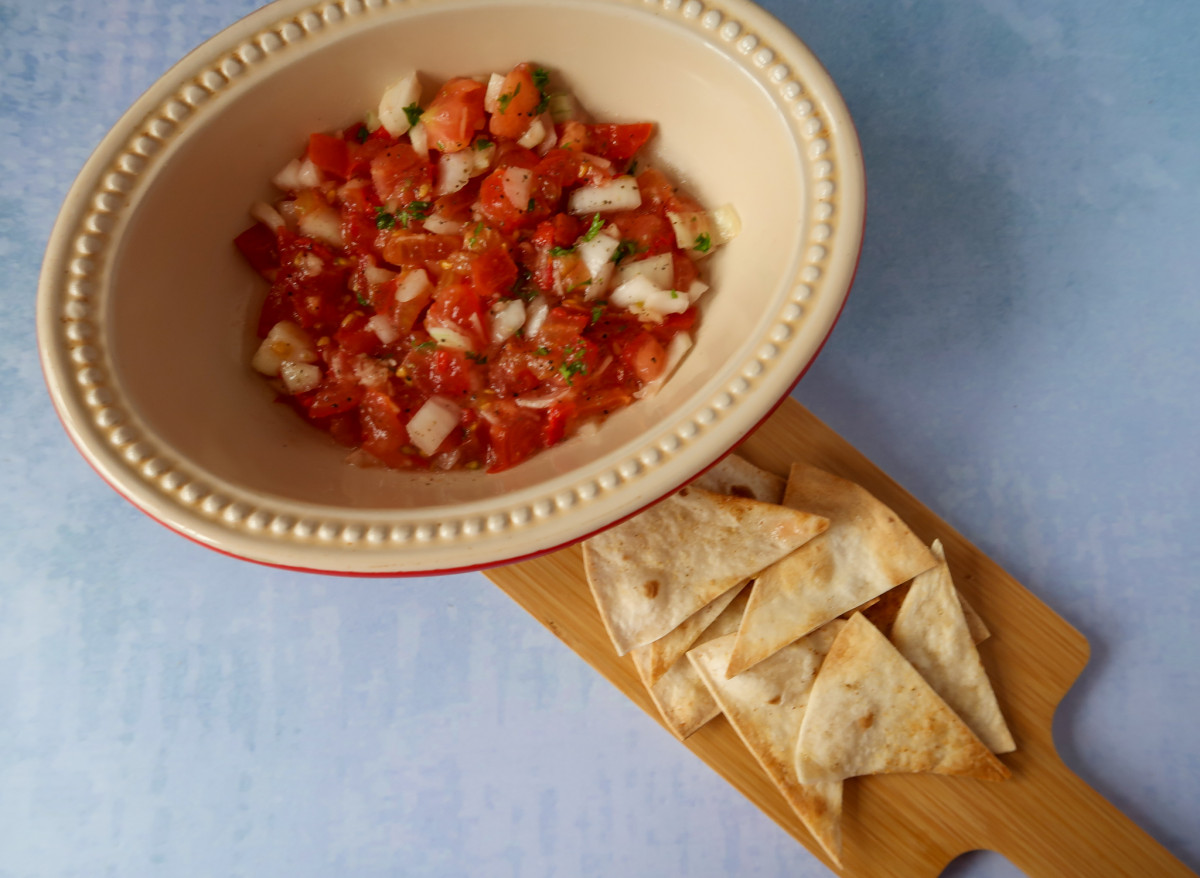 I love to make homemade tortillas and then turn them into a batch of Airfryer tortilla chips. If you want to skip a step then just buy your favourite tortilla wraps at the supermarket and get them sliced up with a pizza cutter.
These tortilla chips are ideal to serve alongside tomato and chilli salsa, slow cooker beef chilli or just to have with dips for a delicious tasty snack during a Netflix binge.
Air fryer potato wedges
If you fancy doing something a little different with your potatoes, and don't own a chipper or want to go to that much effort, then these Air fryer potato wedges are fantastic. Read my post to see how to slice potatoes into wedges with ease and then all you need to do is dress them and throw in the air fryer.
Air fryer recipes are a great way to save on some fat and calories, but also you can cook your dinner MUCH faster versus using the oven and you're only paying to heat the little space that you require to cook things properly in the air fryer basket.
Air fryer hash browns
If you fancy something different for your next breakfast then be sure to try out these Airfryer hash browns.
What I love about this recipe is that you can make it using some leftover potatoes, or even mashed potato if you don't mind having a slightly less crunchy texture.
Hash browns (Oven baked)
No air fryer? No problem with my Oven baked hash browns. The recipe is super similar, but you can just pop these in the oven instead.
You can even make a batch of these in advance to place into the freezer if you want to have something extra delicious on hand for your next family breakfast.
Salt and pepper chips
When we want to recreate our favourite takeaway style dishes we absolutely love to serve these salt and pepper chips with our Chinese Fakeaway style dishes.
The seasonings of these chips really make the dish, you can skip the homemade chips part if you want to, and just make sure that you get the right blend of flavours. Frozen chips work great for this recipe, just finish the cooking off in the wok to get the perfect Chinese takeaway style texture.
Sauces:
Brown sugar BBQ Sauce
My Brown sugar BBQ sauce is a quick, simple and surprisingly frugal sauce that you can make at home that is often healthier than the shop bought equivalent.
We love this with hunters chicken and it is great served with chips and wedges as well!
Salted caramel sauce
This super simple salted caramel sauce takes next to no time and effort to prepare, tastes absolutely delicious and is great on a variety of delicious desserts.
What I also love about this is that you can make it up, in advance, and have it in the fridge ready to pour over ice cream when you fancy a sweet treat!
Delicious desserts:
Chocolate ripple cheesecake
This Chocolate ripple cheesecake is one that I've made my own really. It is a Mary Berry recipe, but one that I love. I've changed up the ingredients a little, to save some money, and this is a real crowdpleaser.
Every year at Christmas time my husband requests this, and we've been enjoying it together for absolutely years now!
Rhubarb and pineapple crumble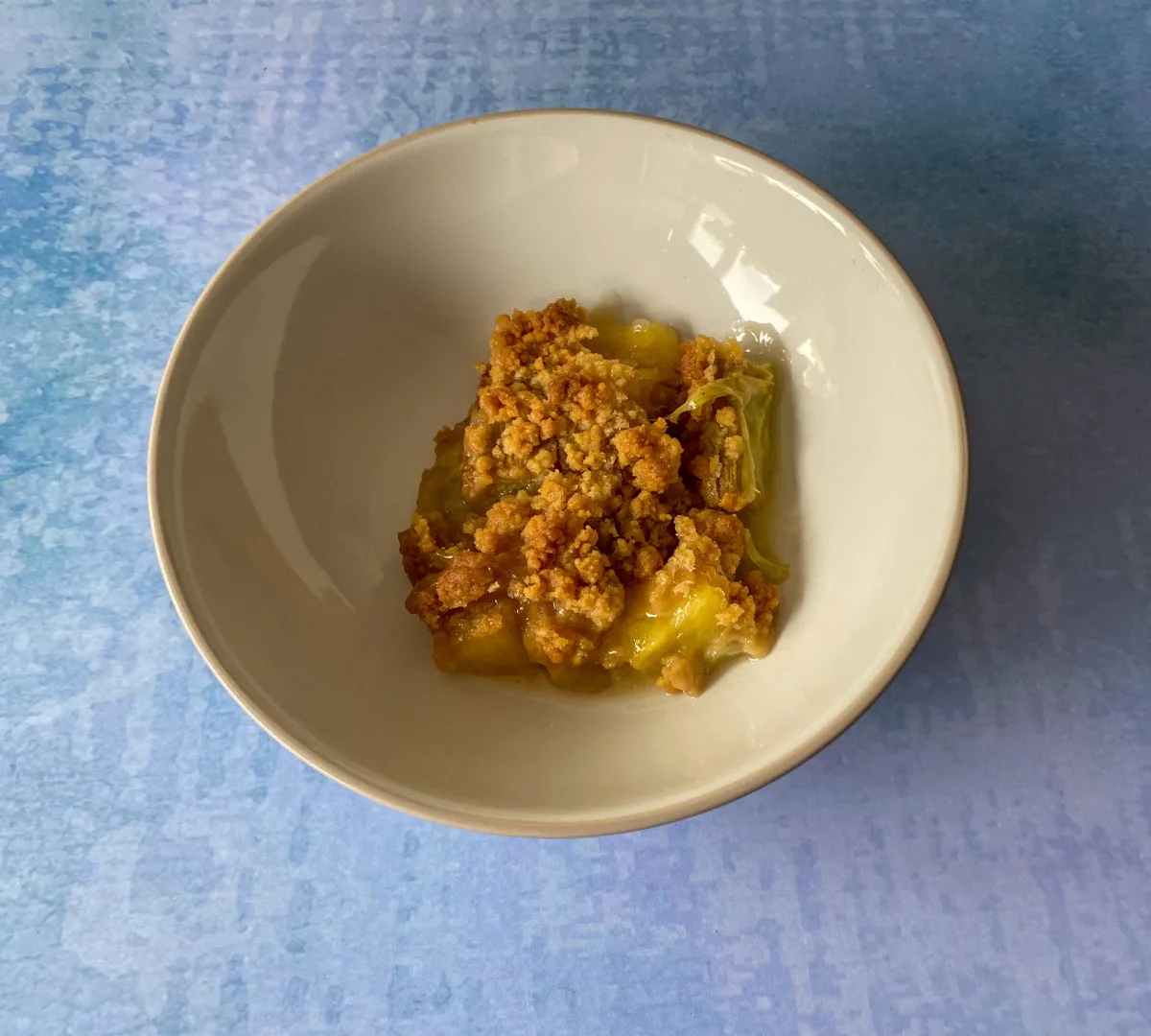 We LOVE making a hearty dessert in our home. There is something so nice about finishing off a roast dinner with a delicious crumble, ideally with lashings of custard.
This rhubarb and pineapple crumble is just the right balance of bitterness and sweetness, and works so well! The flavours really compliment each other.
Airfryer fruit scones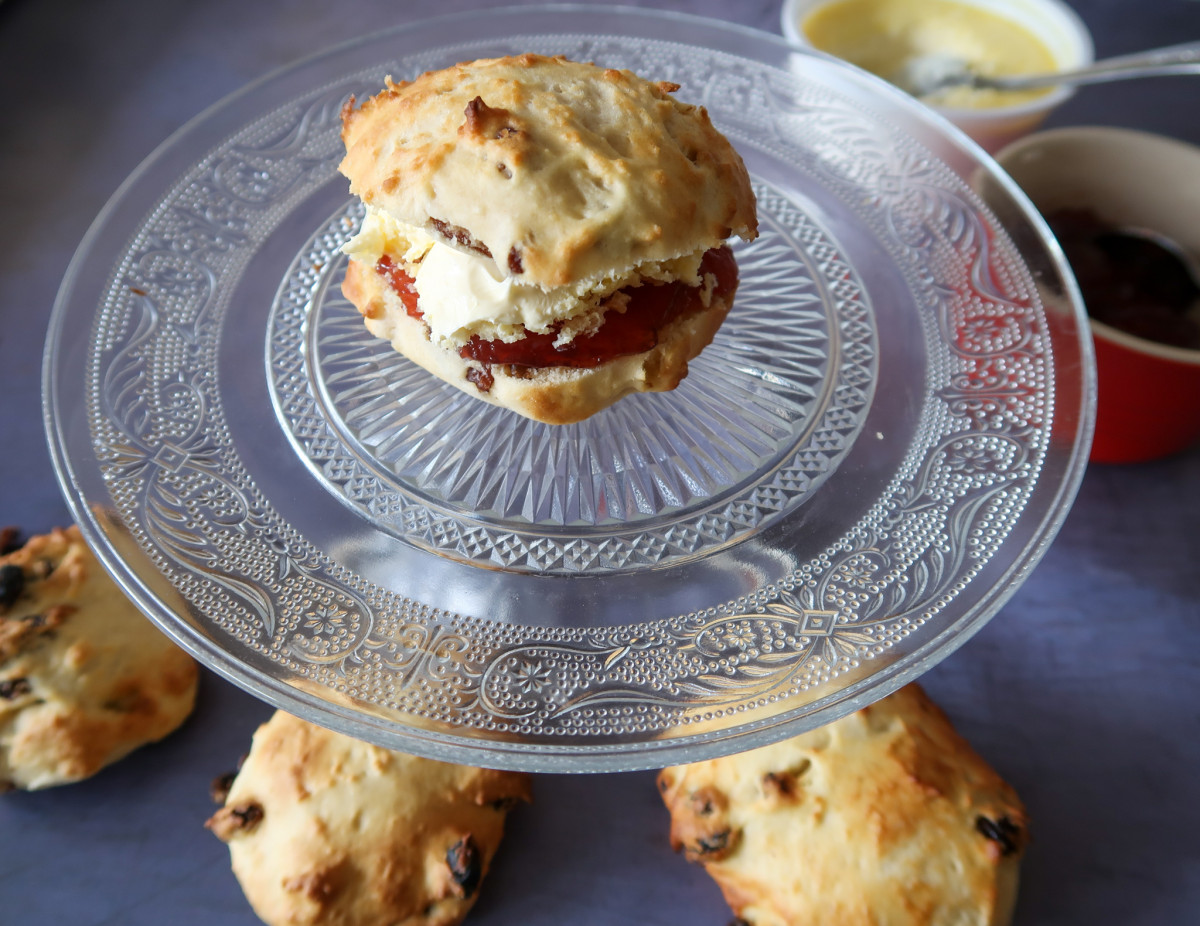 These are the perfect sweet treat if you have guests coming, want something homemade but you are limited on time!
The air fryer fruit scones are perfect served with clotted cream and jam.
Homemade honeycomb (so easy!)
If you want something absolutely delicious, but super simple to make then honeycomb is a really cheap treat you can enjoy. You will need a few store cupboard/pantry style ingredients for this, and thermometer ideally, but it is super fun to make and tasty too!
When you want to elevate this treat then be sure to let it cool and then decorate it with some of your favourite chocolate.
Millionaire's shortbread
I personally feel that Millionaire's shortbread is always a crowd pleaser. That lovely bite to the base, and the slowly increasing softer layers, and absolutely delicious.
This recipe is the first EVER one I made on this website I think, and I still love making it now. Also, it is surprisingly cheap per slice if you follow the ingredients I recommend in the recipe.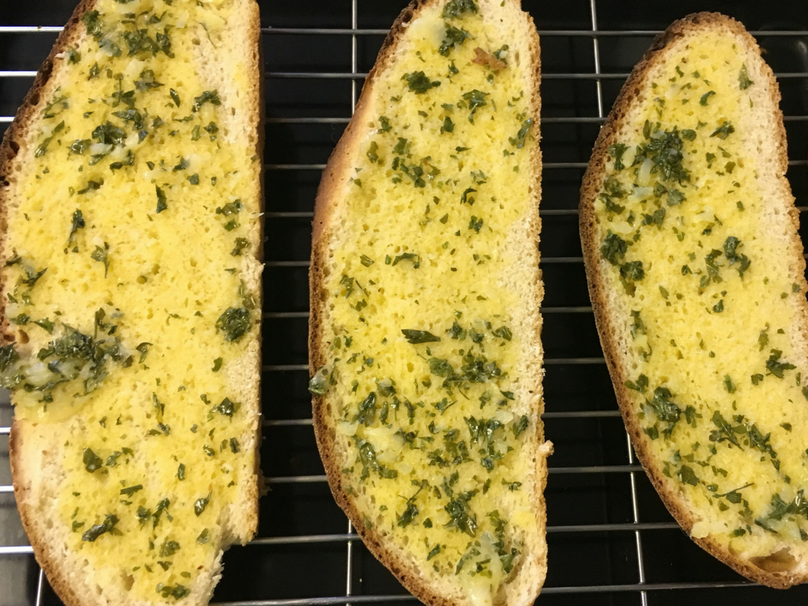 Easy dough or bread based recipes:
Easy shortcrust pastry
I think this easy shortcrust pastry is possible my cheapest EVER recipe on this website! It costs well under 50p to make this entire recipe and you can use it as the basis of quite a few recipes on this website!
Making a quiche for picnics in the summer is a great, cheap way to feed a crowd – assuming we ever go back to having crowds at picnics of course!
Soft white rolls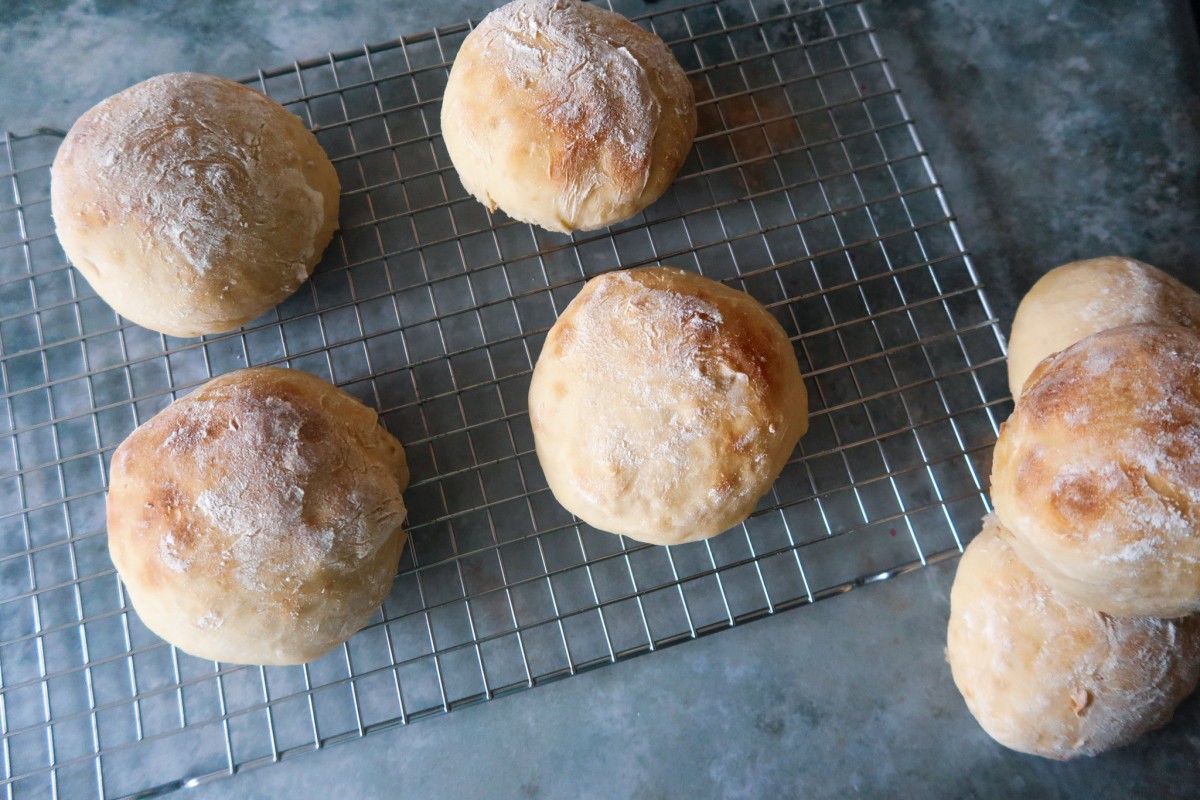 My Soft white rolls recipe is a real family favourite. We love to make these rolls for lunches, for burgers at dinnertime and for taking out on family walks for a little bench picnic too.
You won't need a lot of ingredients, or time, to make this recipe, and they are perfect for popping in the freezer too!
Cheese straws
These Simple cheese straws take just a few minutes to prepare, cook in next to no time and they are moreish and absolutely delicious!
What I particularly love about this recipe is it is super fun to make with little ones – as long as you're not striving for perfection!
Cheese and onion quiche
My cheese and onion quiche is simple, delicious, and packs a punch too.
This is an ideal dish to make to take along to a family BBQ or picnic, as who doesn't love quiche?!
Homemade tortilla wraps
Having the same old sandwiches or soup for lunch can feel a little bit boring. That is when I learned to make my own tortillas, so we could always have something a little different on hand.
One of the best things about making your own tortillas is that you can do so for literally pennies. I can make an entire batch for around 20 – 25p which makes these a super frugal alternative lunch option. Also, I love to turn them into homemade tortilla chips in my airfryer too!
Homemade pizza dough
We absolutely love to make pizza dough in the breadmaker and then turn it into air fryer pizza. It is super simple to throw everything in, press a few buttons and let the breadmaker do all of the work.
If you don't have a breadmaker then you can still make this – just by hand! The ingredients are the same and the only difference in the method is that you need to work the dough for a few minutes before you leave it to prove.
My favourite way to make an easy pizza sauce is to make air fryer roasted tomatoes and then blitz them into a roasted tomato pizza sauce. For time saving I love to make air fryer pizza.
This pizza is delicious served with a garlic and herb dip.
Chocolate chip brioche rolls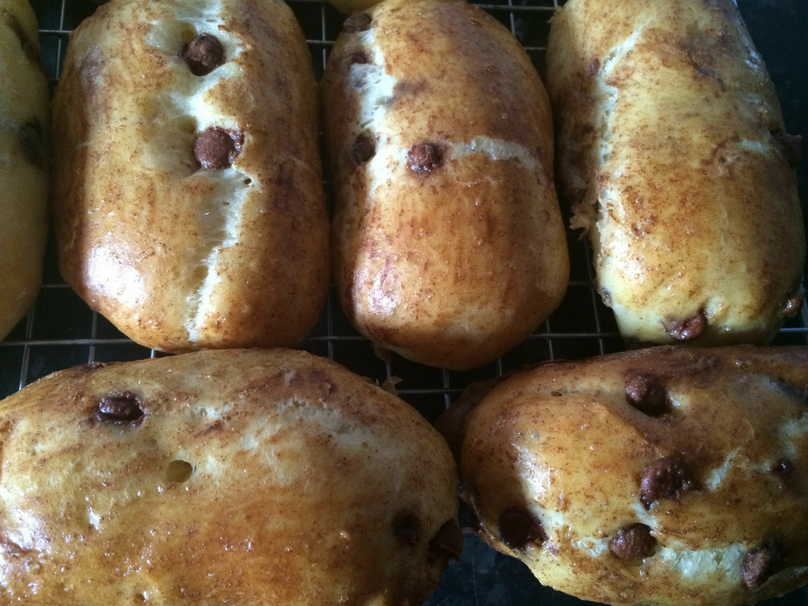 On the mornings when I know we're going to want to do something a little special for breakfast I absolutely love to make these chocolate chip brioche rolls. They're a real crowd pleaser, great for the freezer and the extra effort that you put in versus shop bought makes them worth every single penny!
Tear and share bread
We love to serve tear & share bread in our house in a variety of ways. There are lots of great filling ideas in the post but my favourite has to be just a simple garlic and herb filling!
It is SO simple to make this bread, and you can ever freezer it if you want to. I love to use a fluted tin to give it a nice appearance and to make the pull apart sections even easier to tear away from one another.
Cheese scones
For those mornings when you want something tasty, but don't want to put a lot of effort in, these cheese scones have you covered.
The recipe is SO simple, and super cheap too, and you make a nice amount for a family of 3 or 4 to enjoy from this particular recipe.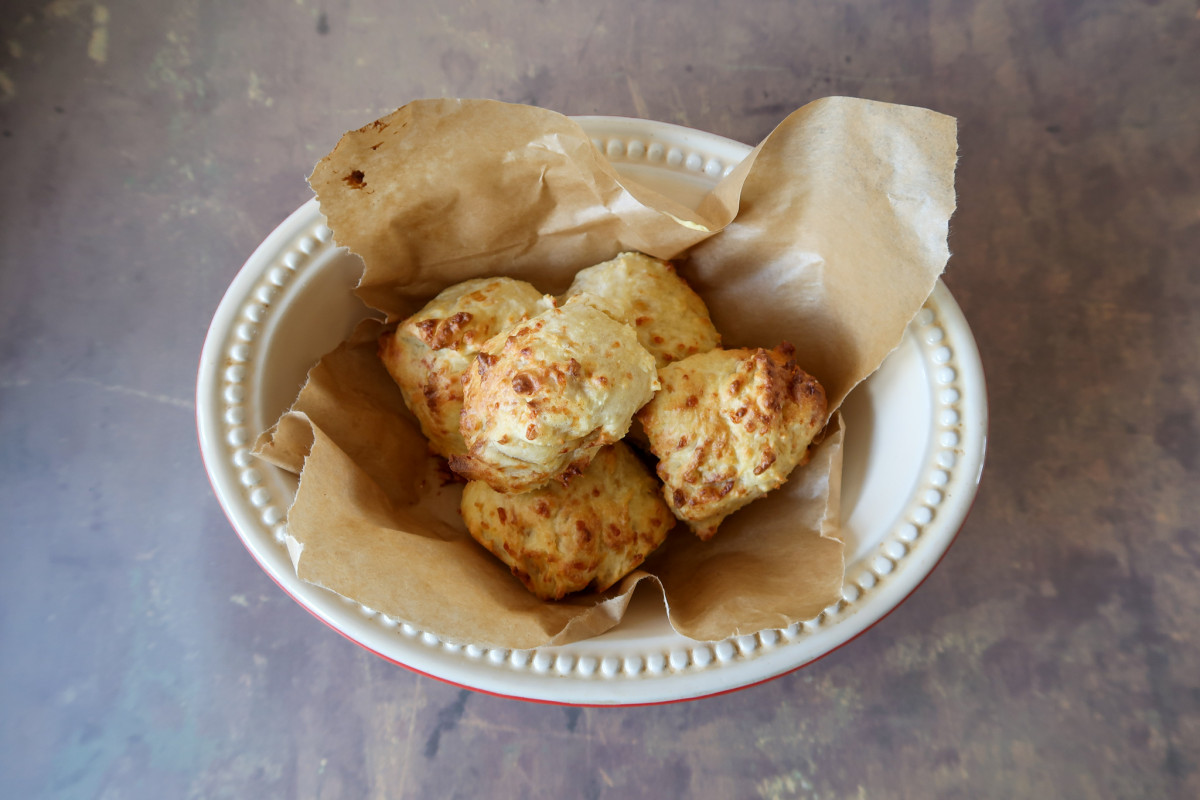 If you've got an air fryer then these air fryer cheese biscuits are even better than oven cooked.
They are crispy, fluffy on the inside and perfect served warm with a generous spread of lightly salted butter.
Garlic bread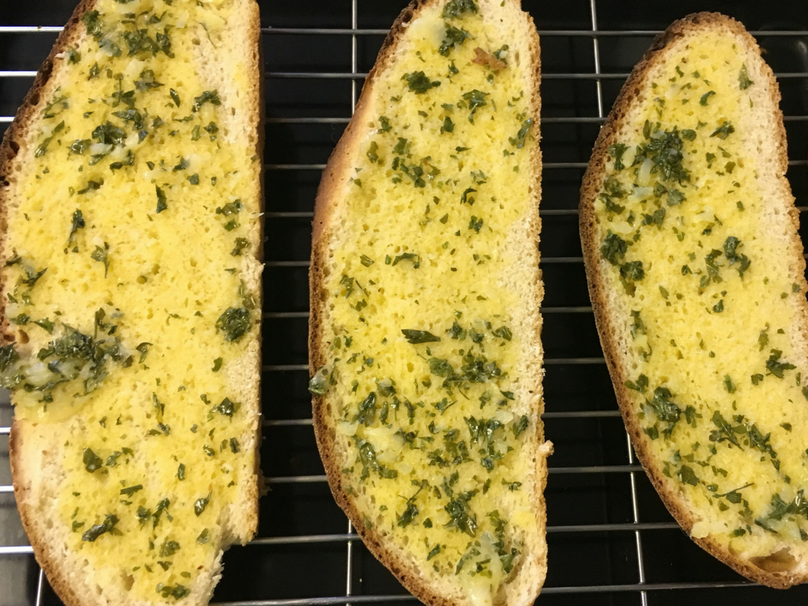 Knocking up an easy homemade garlic bread is a great way to stretch a homemade pasta dish among a crowd.
You can make your own bread OR you can just use part bake rolls or even bread from the freezer to make some lovely tasty garlic bread using my garlic butter recipe.
Calzone
My easy calzone recipe is a similar recipe to my pizza dough but obviously you fold it over and make a lovely calzone.
These are a real hit in our home, and you can prepare a huge batch for the freezer with next to no effort!
Croutons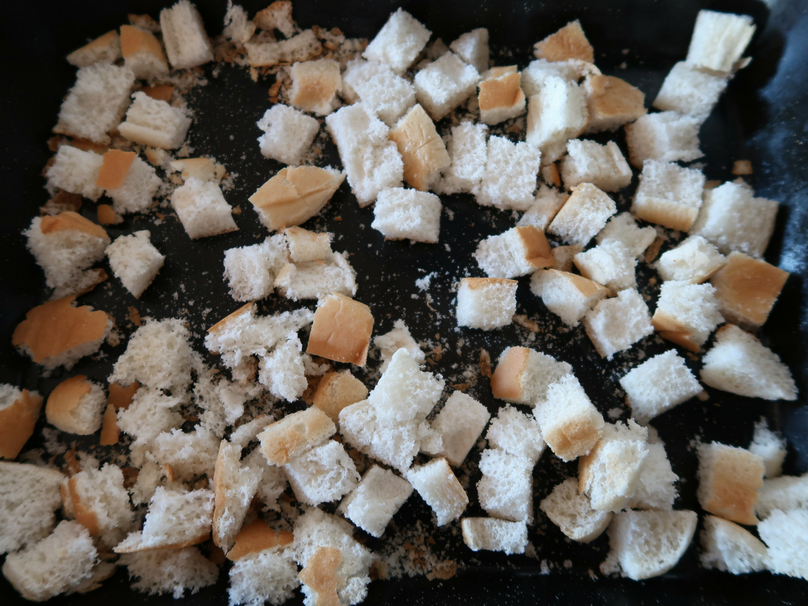 Making croutons has to be one of the easiest, most frugal things that you can do to jazz up homemade soup or a nice salad. Croutons are SO much cheaper when you make them yourself and they are an excellent way to use up bread leftovers and stale pieces.
3 ingredient flatbreads (no yeast)
Whether you want something delicious to mop up a curry with, or something to make a tasty lunch in, these no yeast flatbreads have you covered. You need just THREE ingredients to make these, so they are super frugal AND easy to make too!
Simple bakes:
Triple chocolate muffins
When I want something delicious with a real chocolate hit I make these triple chocolate muffins. Not only are these simple, and fairly cheap to make, but they are ideal for freezing too!
Lemon poppyseed muffins
These Lemon poppyseed muffins are just like the ones that you can buy in a famous high street coffee chain – only without the £4 latte on the side!
A frugal, delicious, sweet, lovely muffin recipe that the whole family can enjoy and while they're little more expensive to make than some of the yummy treats on this website they are worth every penny!
Flapjacks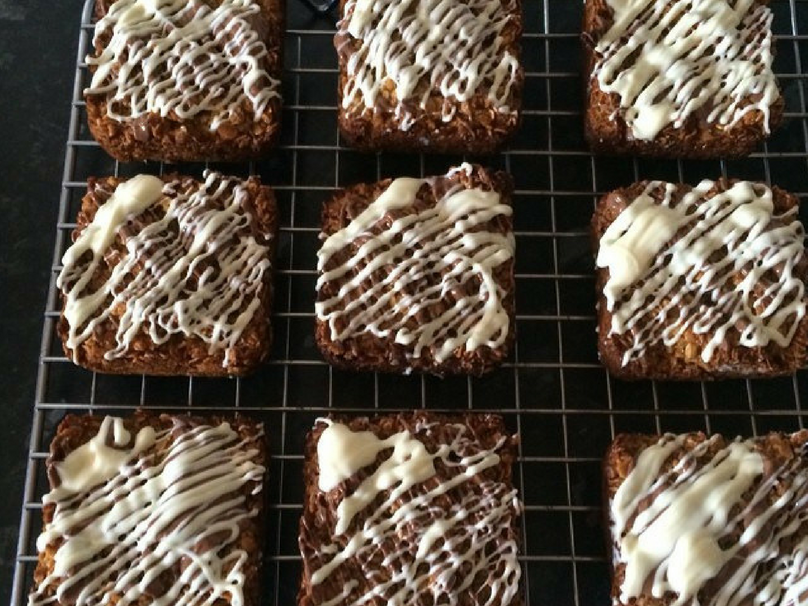 Making individual flapjacks is a great way to load up lunchboxes, feed hungry little ones and also you can freeze these too.
These flapjacks are fantastic for little ones to decorate too, as they take next to no time and effort and you can even use cheap chocolate.
Chocolate chip muffins
We love to make these chocolate chip muffins want we want an easy, simple bake that doesn't break the bank but is always going to turn out perfectly.
What I love about this recipe is that you can freeze these muffins too, and pop one in a lunchbox if you want to have a lovely, sweet treat on hand.
Midnight cookies
Midnight cookies have to be one of my easiest and most frugal recipes. A real hit with little ones, simple to make, and the perfect midnight snack too if you like that kind of thing!
Banana bread
Making a cheap banana bread is a great way to use up some bananas that are past their best and have a delicious sweet treat on hand.
My daughter loves to mix this up in the food processor and it takes next to no time to prepare and get in the oven.
Oat biscuits
I love to make homemade oat biscuits with my daughter. They're SO simple, require minimal ingredients and if you can't wait to sample them they're absolutely delicious fresh from the oven!
When we want to make these a little bit special we will melt some chocolate and dip these in, or drizzle it on the top, even sprinkles work well on this too!
3 ingredient mug cake
When you want a simple dessert, with minimal effort and time, this 3 ingredient mug cake is a sweet treat that hits the spot, and is ready in under 2 minutes! Just make sure you use a microwaveable mug!
Allergy friendly dinners:
Red pepper pasta sauce [DF, GF, SF]
Turkey mince cottage pie in the slow cooker [DF, SF, GF]
Dairy and gluten free potato waffle [DF, GF, SF]
Slow cooker gluten free sausage cassoulet [DF, GF, SF]
Slow cooker lasagne recipe [GF]
Individual toad in the hole [DF, GF, SF]
Allergy friendly desserts:
Gluten free jam tarts [DF, GF, SF]
Gluten free shortcrust pastry [DF, GF, SF]
Gluten free cornflake tart [DF, SF, GF]
Dairy and gluten free pancakes [DF, SF, GF]
Gluten-free jam drops (AD) [DF, SF, GF]
Glazed gluten-free puff pastry doughnut recipe [DF, GF, SF]
Something different:
Nutribullet iced coffee
Onion gravy
This delicious onion gravy works so well to jazz up roast dinners, meat, vegetables and much more.
We love to serve this with a nice toad in the hole too!
Great ideas for lunchboxes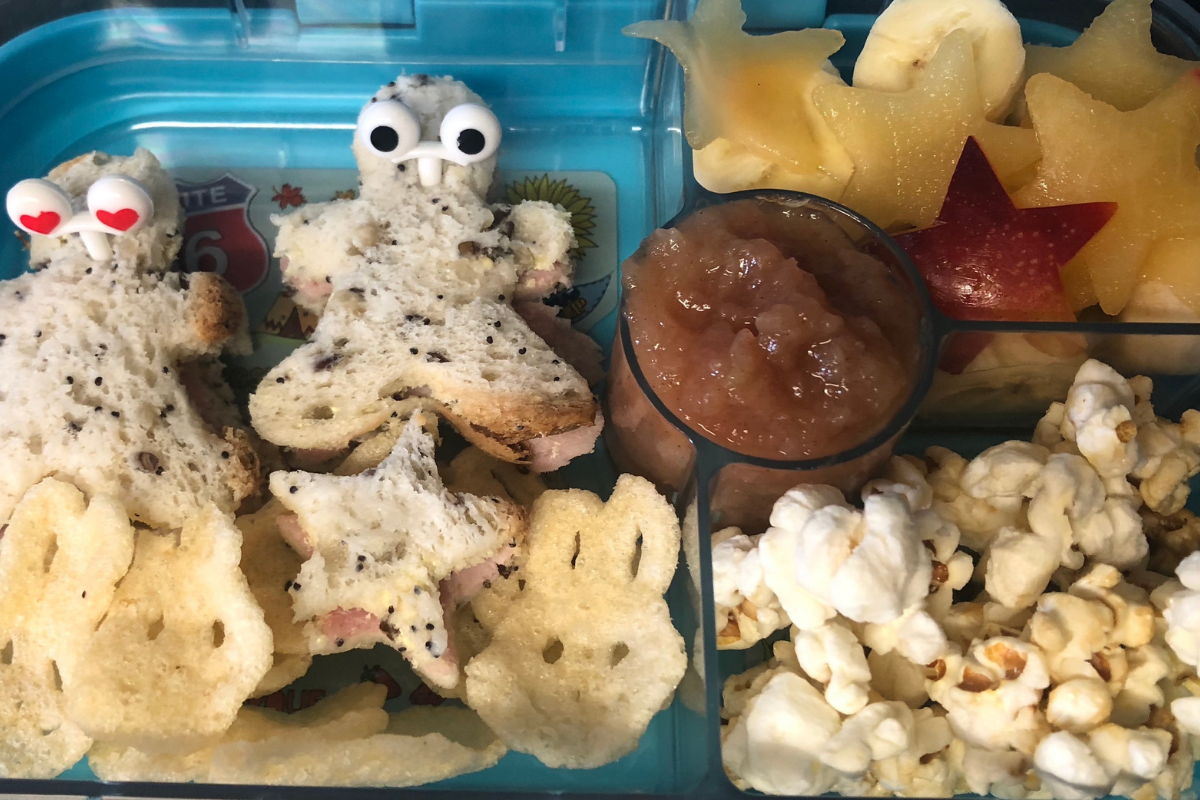 I published 40 great ideas for your Yumbox to help parents that are looking for some inspiration for placing into their children's lunchboxes!
Posts to help you save money on your groceries:
Stretch a roast chicken
Knowing how to stretch a whole chicken is a great way to save money, and use less meat for your family meals in the process!
Meal planning with mince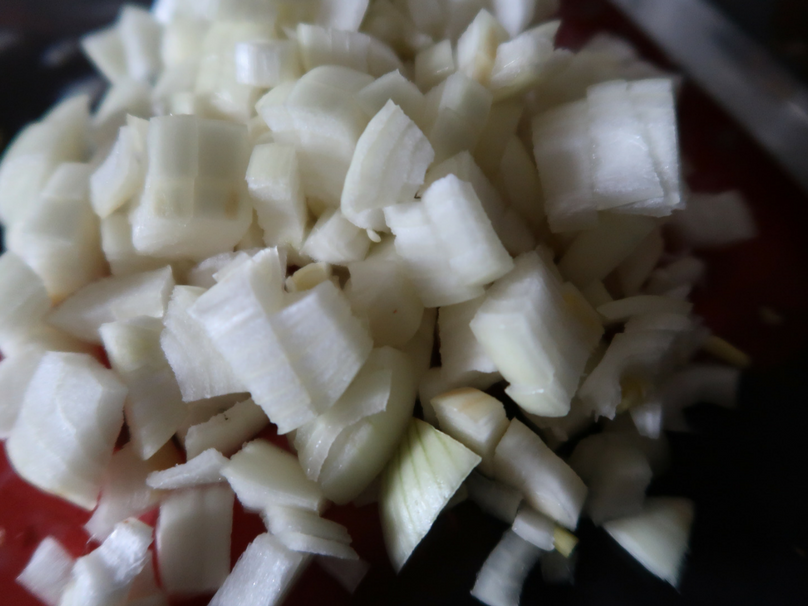 Meal planning with mince is another great way to cut your meat usage (and spend!) while eating lovely, heart family meals.
How to freeze fresh herbs
Knowing how to freeze fresh herbs allows me to build a stockpile up in the Spring-Autumn months that my herbs are growing well and then these typically keep me going throughout Christmas which is fantastic!
Also, we love a little hedgerow pick near where we live, and knowing how to freeze blackberries helps us have some lovely pies and tarts during the colder months when there isn't much to pick in the garden!
I have a few more money saving posts that can help you save money on takeaways, save money on Tassimo pods, save money on fruit & vegetables and cut down on food waste. I also share what happened when I swapped Tesco for Aldi, 50 moneysaving tips and uses for your food processor.
If you enjoyed this post I'd love it if you could pin it on Pinterest!