Affiliate links in this post will be clearly marked with a * and if you click one of these links I will earn a discount or receive payment.
Every month I am going to be sharing with you my Likes and Loves for the past month. This post will be an eclectic mix of some of the things I have liked or loved in the last month. Items that were gifted to me for a mention within this feature, or that I have chosen to feature myself, will be clearly marked with a #.
Shows I've been loving on Netflix this month
Netflix: Kim's Convenience Season 3
I have really enjoyed the first 2 series of this show and was surprised to see series 3 on there so fast! Maybe time just goes quickly?! Anyway, I did enjoy this series, but it wasn't the best. I felt like the storylines were being stretched out for longer, and a little less interesting. Hopefully, season 4 will be better!
Netflix: Jailbirds
Seeing what the American prison system is like has been eye-opening. I really enjoyed this show, despite it having quite a sad undertone to it. The final episode was particularly sad for me, seeing what people do to one another, even when they are family. This is a show I would firmly recommend you watch, as I found it an eye-opener! Did you know that people in prisons sometimes communicate via the toilet?! Very strange!
Netflix: Girls Incarcerated
Another prison show, this time showing young offenders. I was quite surprised by some of the things that they can do while in prison. Also, it was really sad to see one person who had to stay in prison, after her sentence was complete because she didn't have any family to return back to.
This recipe is super simple, easy to adapt and tastes great too. I love slow cooker dinners as they make life really easy for me. In the late afternoon, whenever we have time to sit down and eat, we can do so. It doesn't matter if Thomas is on night shifts, day shifts or a day off. We can fit in having a meal together before Daisy gets home from Nursery on those days or eat together if she's home.
Podcast: Sh*gged married annoyed
The headphones were gifted to me in exchange for coverage last year and I use them frequently with my phone.
I love listening to a podcast or watching a YouTube video while I am cleaning or cooking in the kitchen. Recently I have discovered the sh*gged married annoyed podcast from Chris & Rosie Ramsey. It's a great escape and I can just pop in some headphones and get on with jobs that need doing. I've found this really funny so far and I've been enjoying the episodes from the beginning. I'll be sad once I'm caught up and have to wait for new episodes!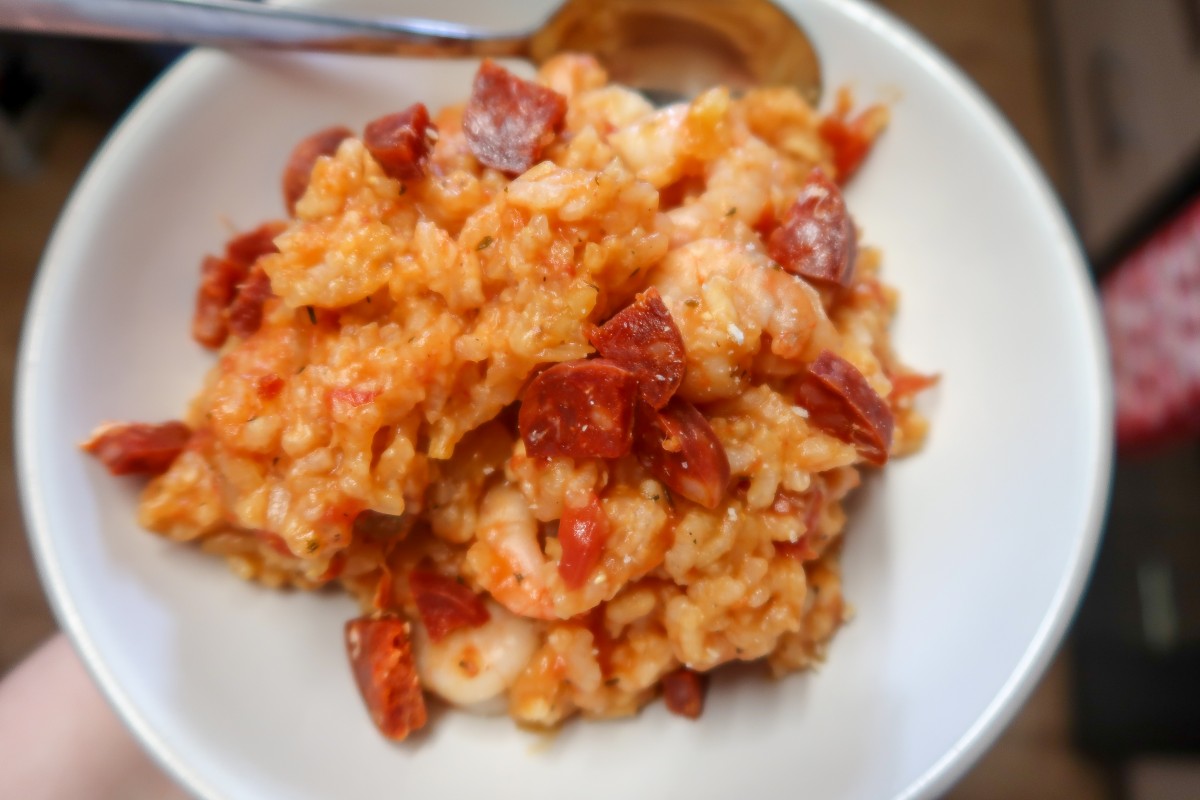 This is another delicious slow cooker recipe that we have been loving this month. We've had it twice in May already and I love it. It's so easy to add cold meats from the fridge and the prawns are frozen, so there is no waste.
#Event: The Crystal Maze Experience
In late April I visited the #Crystal Maze experience with some fantastic blogging friends. It was so much fun and I'm glad my lovely friend Donna invited me! I've linked Donna's review above as it sums up the fun vibe of the evening perfectly!
There super simple gluten-free jam drops have been a big hit at home. It can be really hard to find gluten-free recipes that are also free of dairy, soya and coconut. Daisy absolutely loved these! I didn't tell her I made them before she tried them (and she's too young to know they don't look processed!) and she ate one and told me it was delicious!
I hope you've enjoyed my Likes and Loves for May 2019. I'm really enjoying this regular feature and getting to share more of the smaller aspects of my life with you!
If you enjoyed this post I'd love it if you could pin it on Pinterest!