Affiliate links in this post will be clearly marked with a *. Clicking one of these links means I earn a discount or receive payment.
I love using lots of little ways to make and save money. I really feel that over the year these small amounts add up – as I learned when I wanted to buy a car from survey earnings! OnePulse is a paid survey app, that I use on my iPhone, and I've been using it on and off for several years now.
Before I share more I just want to say that while you're NOT going to get rich quick while completing surveys these can be a great way to make some money to pay for Christmas, or perhaps even a special family holiday. If you're limited on the work that you can do because of health problems then surveys can be a great way to make a little extra money.
How to join OnePulse:
OnePulse is available to download, via the App store, or by clicking here. You can find it in the Google Play store too. The application is completely free to download and the only information required is basic demographic information and your Paypal information, for them to pay you of course.
How the studies work on OnePulse:
You open the app and there are a number of pulses (short studies) to answer. Each pulse will be a maximum of 3 questions, and at the end you have the option to rate the pulses. Not all pulses are paid so look out for the $ sign if you want to focus on the paid ones.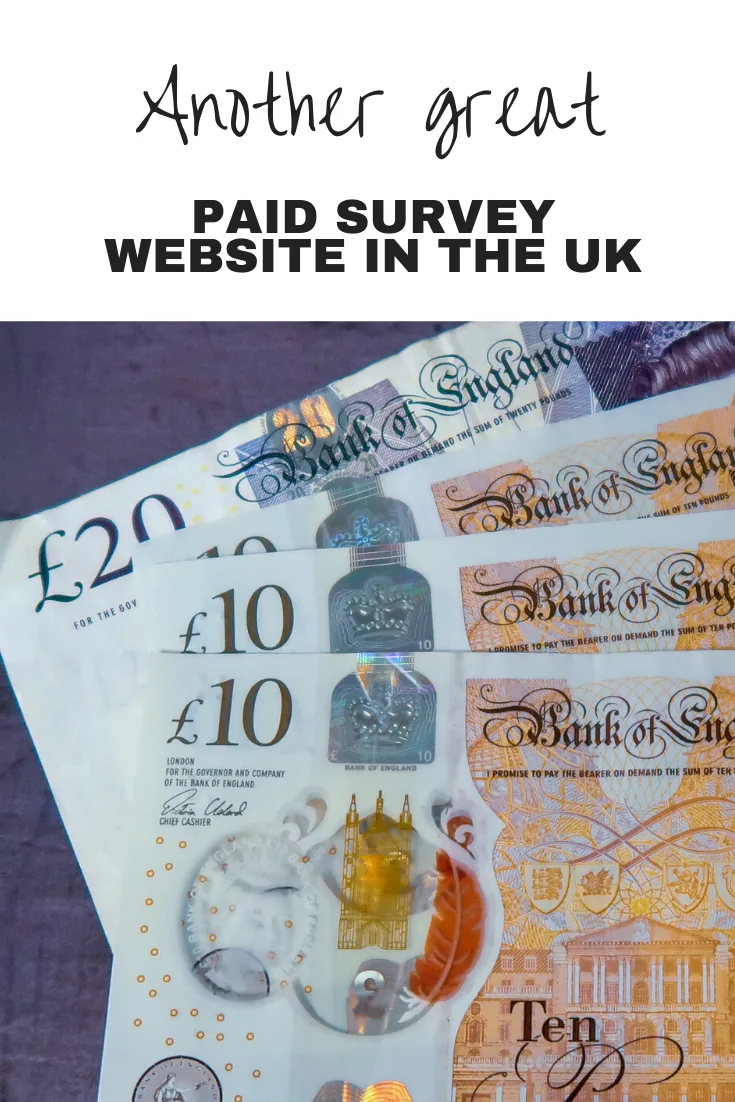 How much do you earn on OnePulse?
OnePulse have a level system, and as you earn more experience completing the short studies (Pulses) you will level up. Each level earns you more money with level 1 earning you 7 cents per pulse, and level 34 (the highest level) earning you 40 cents per pulse. I'm level 28 at the moment!
Complete free surveys to earn more money!
After speaking with OnePulse on my Instagram it has become clear to me that it is recommended that you complete some of the unpaid pulses. So I tend to do 1-2 of these each time I receive a notification for a paid study.
Basically, the more pulses you complete the more you receive and the more money you earn. As they take just 10-30 seconds to complete, in my experience, you could easily do a few of these each week to receive more of the paid pulses!
My experience with OnePulse:
I find the app can be a little buggy at times. Sometimes I get removed from a study, 2 questions in, which is disappointing, but overall I'd give it a 4 out of 5.
I mostly find the Pulses interesting, and they're super, super fast, so I often complete them when in the car (not driving of course!) to make a little money on the move.
How to get more pulses on One Pulse:
For me personally I find if I login and complete a few of the free pulses each day or two that I tend to then see more paid ones. I'm not sure if this is a thing but it seems to be, and no harm in giving it a try for a week or two if you have the free time and seeing if it helps!
It only takes a few seconds to answer the pulses, so I don't mind doing this from time to time, also, I've increased my XP almost to the maximum earnings levels now, which is fab too!
The application is very simple to use. There are notifications that come through when a new paid survey is loaded, although there are literally hundreds of people trying to complete the surveys at the same time. Surveys fill up SUPER fast, so turn on notifications!
I love that you can rate the studies and you can usually see results too, which is really interesting as some of the topics are on great subjects.
You won't get rich quick…
You're NEVER going to get rich quick completing paid surveys but I love that I can level up, and earn some money, while sitting in the car on the way to the supermarket or wherever.
The addition of the extra money in the higher levels is great for me, it also doesn't seem like levelling up means less paid studies, which is fantastic!
There is a leaderboard on there, I'm ranked about 13,000th at the moment, and I can see that in the last 24 hours multiple people earned over $3. For these super fast surveys that is great, and some days there are a lot, other days there are none. Turn on notifications to nab them as they fill up VERY fast!
Cashout on OnePulse:
You can currently cashout when you reach $20, which is a BIG milestone I feel. It used to be $5 but this changed during 2020. I've always found my money has arrived during the quoted timeframe, with no issues.
You can only cashout once per month, so if you're going to work on getting to the higher levels, and reaching those cashouts faster (I've made $6.42 already and my latest cashout was only a few days ago!) then I'd suggest you wait until a set date on the month to cashout, to maximise receiving your money in one go.
Looking to complete some online surveys for money? Be sure to check out these posts – I've bolded my favourites!
If you enjoyed this post I'd love it if you could pin it on Pinterest!