Affiliate links in this post will be clearly marked with a *. Clicking one of these links means I earn a discount or receive payment.
Life is a little bit up in the air at the moment, isn't it?! All of the plans that we had for the first half of this year have gone out the window! Right now we are just focusing on enjoying this time together at home, staying well and doing what we can to make everything a fun adventure for Daisy. At the moment Daisy believes that she is home from school by choice, and seems very content just spending lots of time with Thomas and I. I'm really grateful for this, as it certainly helps us keep home a calm, relaxed and happy space the best we can during these worrying times. Today I want to share with you our plans for a relaxed family Easter. Items that were gifted to me for a mention within this feature will be clearly marked with a #.
Our Easter dinner
We are going to keep it nice and simple this year. As the supermarket stocks are still a little all over the place we're going to skip the traditional lamb (we're more a fan of Moroccan lamb burgers than lamb!). Instead, we will be enjoying one of our classic roast dinners. I'll be serving a slow cooker whole chicken with air fryer roast potatoes, airfyer parsnips, homemade sage & onion stuffing, onion gravy and a few other goodies no doubt. We already have a chicken in the freezer so I'm going to hold onto this for next weekend! As we won't use all of the chicken for one meal, as Daisy is allergic to chicken, I'll be using the tips from this rubber chicken post, to help me get a couple more meals from the chicken!
A few sweet treats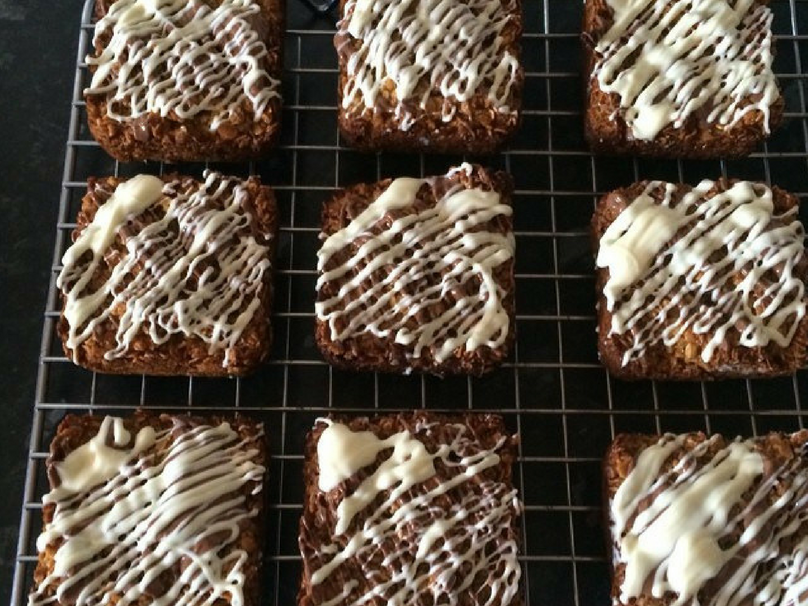 Fortunately, we have one small Easter egg in the pantry, bought about 4-5 weeks ago, so we've been avoiding opening that for the big day for Daisy! I'm going to host a small Easter Egg hunt in the garden too, maybe with a few little packets of Haribo and some other sweets that we already have in. We are doing our best to avoid non-essential trips to the supermarket, and trying to go no more than once a week, less if possible, and so we are making do with what we have! I will be doing a little baking though! We will probably make individual flapjacks or perhaps some super simple gluten-free jam drops.
Some lovely new toys!
As an alternative to lots of chocolate, we will be giving Daisy these lovely #Playmobil Easter Eggs. These have an RRP of just £4.99 and each egg comes with a great little surprise character from Playmobil with lovely little accessories. There are four in the collection; pink, blue, green and red and each one has a different character inside. A police officer with a dog, a waitress with diner counter, a maiden with geese and a knight with cannon. Each of the sets would be great as a standalone playset but Daisy will LOVE to combine these and make a fantastic play scene. We already own a few Playmobil sets and they are fantastic quality, very durable and great fun too!
Easter wouldn't be Easter without a little bit of chocolate. Especially as Daisy has outgrown her dairy allergy! This *#chocolate coin maker is a great way to spend an afternoon together. With this great set, you can melt, wrap and stamp your own chocolate coins. I'm really excited about this! There are 20 messages to choose from and pictures too! This is designed for children aged 6+ but I'm looking forward to helping Daisy (who is 4 now!) give this a whirl.
Daisy LOVES playing with dough! On the regular, she will ask if we can run a kitchen, a bakery or just make shapes together, and honestly, I'm here for it! We have a plasterers tray (cheaper than a Tuff tray!) that we allow the dough to be rolled on and this makes clean up really simple. This *#Play Stuff Dough Picnic Patch is fantastic. It comes with a 3D play board, which is non-stick and pretty sturdy too, and when combining this with our Teletubbies tea set Daisy will have a whole afternoon of fun ahead!
Another great chocolate egg alternative is this *#Blopens My Creative Egg. This contains four mini Blopens, and six mini stencils, ideal for a creative hour! Blopens are a super fun little airbrush art set and Daisy has had, and loved, these before! Perfect for decorating an Easter printable and enjoying some fun time together.
Daisy is a big fan of Hatchimals, and in general, is a big fan of collectable style toys. This *Hatchimals CollEGGtibles Spring Bouquet is adorable! it contains six exclusive characters – five of which are hidden within flowers and the other one is already on display. I know this will pique Daisy's interest the moment she sees it and I love that it is a cute way of gifting flowers to her, as she is a big fan of flowers at the moment. All you need to do is remove the stems to hatch the Hatchimals!
Whatever your plans for Easter I hope you're keeping safe and well! I'm looking forward to an excuse for a lazy day together, not doing much. I love cooking a nice roast dinner and just hope that we are all keeping safe and well still when Easter comes around!