Affiliate links in this post will be clearly marked with a *. Clicking one of these links means I earn a discount or receive payment.
Whether you've got a shop bought quiche, or made one yourself, you've probably got some great leftovers. We love to make a delicious, simple cheese and onion quiche, which is always a hit when we have family visiting.
The size of this quiche means that there are often leftovers. Also, we love to buy the Higgidy bacon and cheese quiche from time to time, and cook this up in the air fryer for a nice simple family dinner too.
Knowing how to reheat quiche in an air fryer means you can save time and money, love your leftovers or even just serve a shop bought quiche hot and fresh for your family.
Personally I find that reheating quiche gives it a delicious crispy pastry base and often it tastes even better than on the day I made it.
Can you reheat quiche after cooking?
You can! If you've made a fresh quiche then you can re-heat this one time after cooking, the same as with any other cooked dish.
Ensure that you're refrigerating correctly, cooling correctly and re-heating to a safe internal temperature. Practice good food hygiene and you'll be fine to re-heat quiche one time.
Can you reheat shop bought quiche?
Also yes. Check the packaging but you'll see that most quiche, while being ready to eat, is also save to re-heat.
Most store bought quiche is already cooked, which means it can be re-heated once. Do check the packet instructions first though.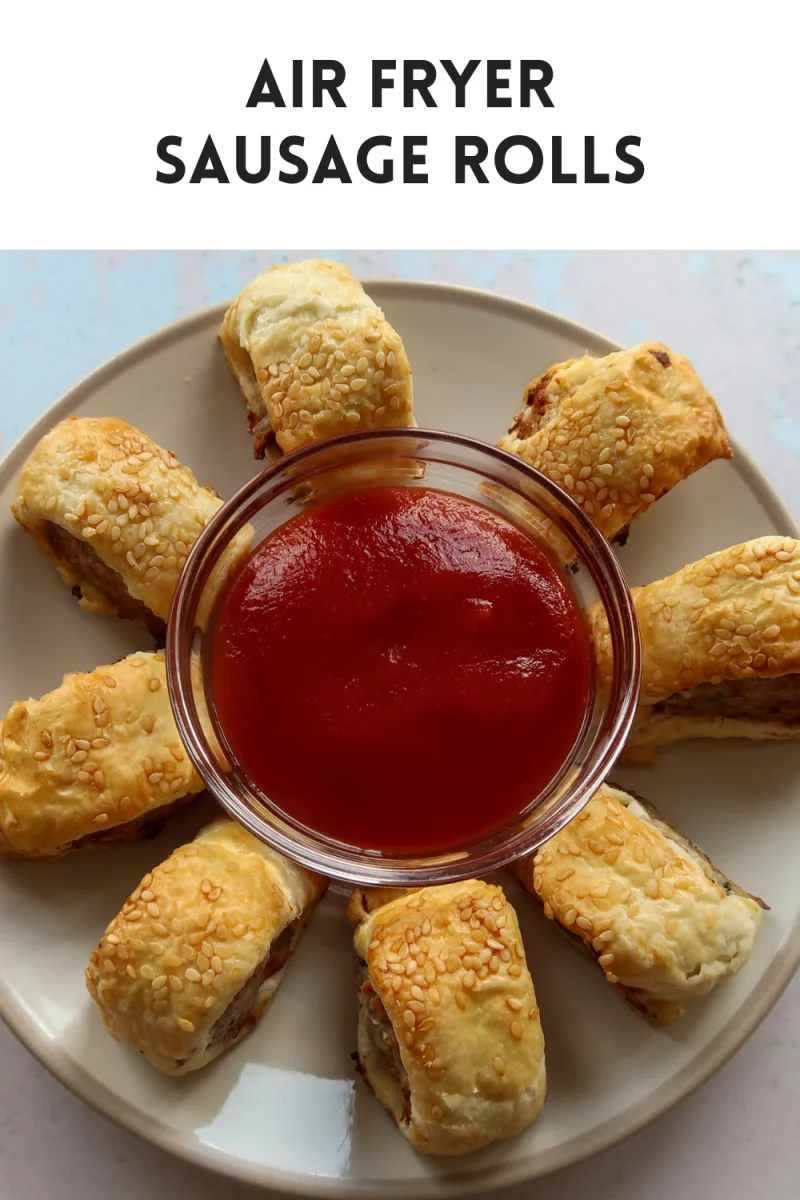 How to reheat quiche without it drying out?
I love to spritz the quiche with a little bit of water being I air fry it. This helps the crust to stay nice, and avoids it becoming too dry.
This method also works with re-heating air fryer pizza or air fryer pizza rolls too.
Can quiche be made ahead of time and reheated?
Absolutely you could, however, time wise it really isn't worth it.
What I would suggest is to make your quiche up the day before, chill it, and then cook it from fresh when you want to serve it.
This way you can then re-heat any leftovers still, and be sure that they will be safe to eat.
Can you cook quiche from frozen?
Yes. Add 4-5 minutes to the cooking time for any fresh cooking instructions for quiche. This is a great guide for most frozen food in the air fryer.
While you're here why not check out some of my latest air fryer recipes?
These are some of my favourite air fryer cookbooks and accessories:
How to reheat quiche in an air fryer:
Place your quiche in the air fryer, on the wire rack or in the bottom of the air fryer basket.
Cook at 160C for 12-13 minutes.
Don't be tempted to crank the heat up as the top will burn VERY quick!
If your quiche is in slices then you'll want to halve this cooking time and keep a close eye on it while adding additional minutes to the cook time as needed.
Ensure that your quiche is heated to at least 71C (160F) before serving.
If you enjoyed this post I'd love it if you could pin it on Pinterest!