Affiliate links in this post will be clearly marked with a *. Clicking one of these links means I earn a discount or receive payment.
I have been working on my health, fitness and wellbeing since the middle of 2021, after I started to recover from the birth of my second daughter. I've lost around half of my 'excess' body weight but more importantly I have become healthier, happier, stronger and seem to have a better immune system too. Though that is probably helped by avoiding people mostly for the past 2 years!
Flexispot got in touch with me a few weeks ago, and asked if they could send me out of their fantastic Cycle Desk Bike V9 Pro home office workstations. I JUMPED at the chance, as I have been debating getting a stationary bike for quite a few months now.
Space is a little bit of an issue in our home, as we're in a small 2 bedroom terrace, but I've managed to fit it into an unused corner of my office which I'm chuffed about!
What is a Flexispot desk?
The desk bike is designed to be used as both a standing desk, and an exercise bike. While typing the first few 100 words of this review I have cycled 5km, burned around 75 calories and I have barely even noticed that my legs are moving to be honest!
You can choose black, or white. I love the black, as it is going to fit in just about any area of my home, without showing marks as easily as the white may. However, white would work great in a home with neutral colours and I'm sure that would have fit in with my office great too.
Is the Flexispot bike desk hard to build? How are the assembly instructions?
Absolutely not! You receive two packages, one with the bike, and one with the desk top. All you need to do is open the boxes, remove all the packaging (a lot, but great to keep the bike well packaged), and then you undo the front and back legs/stabilisers. These will make a click noise, indicted as "Pa" on the instructions. Then they are safely in place.
After this you fold the pedals down into place, again until you hear a clicking sound.
You fit the table to the bike, and there is an allen / hex key and a bolt to secure this in to place. This is the only building that is required and then your bike desk is ready to use.
There is a cup holder anti-skid pad to put in place but this is just placing it on the top of a hole, nothing else is required.
I found the instructions pretty easy to follow, and they cover a range of different languages too which is handy. You do have to provide 2 x AA batteries yourself, which is a little disappointing at the price point, but I think items often come without batteries now so it wasn't wholly unexpected.
Is a desk bike a good idea?
Sedentary sitting is something that I do for at least 3-4 hours every day, as part of my work. I'm regularly writing, chatting on social media, replying to emails and creating content for brands for upcoming products. This means I do a LOT of sitting down during my work hours.
I have been combatting this sedentary time with moving around more the rest of the day, and exercising most days too, however, I do find that with my arthritis if I sit still for long periods of time I get VERY stiff.
With this desk bike I've been able to move a little more, without taking away from my work time.
I am not using the V9 Pro every time I work, or every day that I'm at my desk, but I have been using it 3-4 days per week, for 30-45 minutes at a time. This is in addition to my normal exercise routine, and I find that this is a gentle way to increase my NEAT calories, without having to stop working on find extra time in what can be a busy schedule.
Why am I enjoying the bike desk?
Being able to combine writing a piece of client work, or perhaps editing photos, is a great thing alongside moving a little more. I find that once I sit down I can just set a 30 minute timer and that is over before I know it. I typically do 10-12km per 30 minutes, which is a nice gentle pace, and suits my body well.
I would NOT say that I'll use it for hours every day, but 30-45 minutes a day is a great way to wake yourself up for the work day ahead, move your body a little and get a little bit of exercise in too. The seat is comfortable enough for this length of time, and I imagine you could definitely sit for more, if you wanted to.
My pulse is at a pretty consistent 95-105BPM, so it is up a little, without exhausting me for the rest of my work day.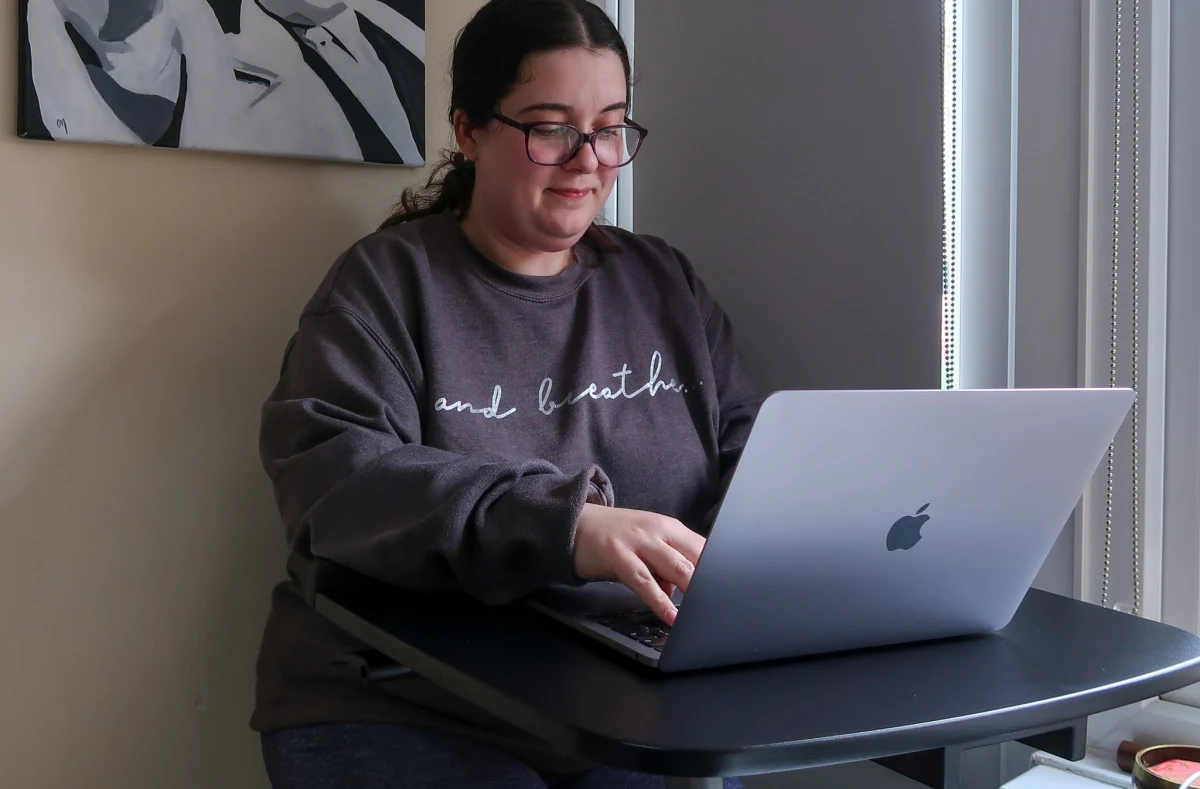 Features of the Flexispot Desk Bike:
It has a pedometer on it, which comes with multiple settings that you can press the button to dial through. These include total time, speed, distance, calories burned and RPM.
I have found that the calories seem to tally up with the calories on my Apple watch if I select 'indoor bike'. Now you're not going to burn as many calories as you would on a road bike, and I've tested this myself, however, it does seem to give a fairly good calorie burn, especially for the effort that is required.
There is a magnetic resistance adjustment on this bike, with a control dial that you can turn in increments from 1 to 8. Level 1 is the least resistance, level 8 is the most. You really can feel the difference in the different resistance levels and I have been quite comfortably using it around 2-3 most of the time, though if you're fitter, or wanting to work harder, you'll want to adjust it higher.
I love that you can use this as a standing desk too. Just stand to the side of the bike, or even in front. You don't get to use the cushioned part of the desk, however, due to your standing position this is still really comfortable.
This is perfect for sending emails in a hurry, or just those moments when you want to do something quickly at your desk without settling down and getting too comfortable.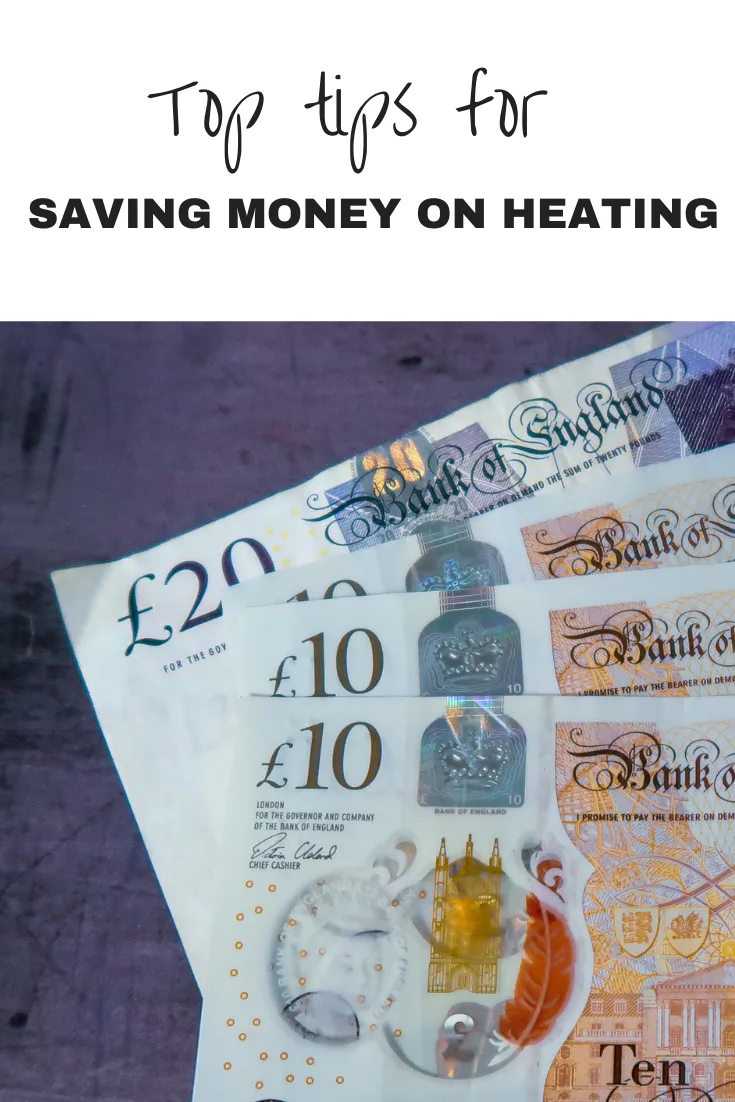 My final thoughts:
The bike desk was very simple to build, and works well. It is easy to move around my office, and while it IS quite heavy it is very stable when sitting on it, and does not move around at all.
The one small niggle I have is that the 'Flexispot' stickers on the mechanism that the pedals plug into, are loose. They look like they may fall off at any minute. I'm not bothered about displaying the branding of this item longer term, but if you are then you may want to stick these down a little more securely. It's quite cold in my office, as it leads into my back garden, so perhaps this has contributed to that.
Noise while using this is surprisingly low. There is a beep each time you use the button on the pedometer, and this is quite high pitched and loud, but not offensive as such. Cycling is low noise and I barely even notice it, despite being quite a noise intolerant person generally.
I love that when sitting on this my legs are quite far apart, so there is no chaffing of my favourite workout clothes. Also, the cup holder in the middle is undisturbed even though I am a UK size 16-18 at present. I love that the cup holder is textured too, so my drinks don't slip, although admittedly I don't use this feature lots, as I leave my drink on the table top alongside my MacBook and notes/pens.
The table is very roomy, and I comfortably fit my MacBook Pro, notebook and pen, alongside a drink. Also, my 5 year old loves to sit on the bike (not cycle) and use the desk for her colouring. It is a great height for her, and the raised edge is nice and comfortable when typing.
Details around the distance and calories seem to be in line with what my Apple Watch says, and generally I find that to be accurate for me, as the data is based on my own weight, height and other health based factors.
If you enjoyed this post I'd love it if you could pin it on Pinterest!