Affiliate links in this post will be clearly marked with a *. Clicking one of these links means I earn a discount or receive payment.
I've got a guest post for you today from Michelle at Timeandpence. Michelle writes about making and saving money and having more time to spend with your family. You can find Michelle over on Facebook and Pinterest. Today Michelle's post is designed to help you save money on free-from food. As I've got a daughter with lots of allergies myself I'm happy to pick up some tips too.
Do you find it hard to save money on free-from food?
When budgeting, saving money on groceries is one of the easiest and simplest ways to save money. However, throw allergies and food intolerance into the mix and this becomes a little more difficult!
My son was diagnosed with severe eczema and multiple allergies, including eggs, milk, wheat, sesame and nuts when he was just six months old. It has been a huge learning curve to not only deal with his condition but also to be able to feed him well on a budget.
At first I just bought whatever I could to enable him to try different foods but my grocery bills were ridiculous! I quickly had to find ways to save money on free-from food so he could eat a safe and well balanced diet without us having to go into debt for it.
Being restricted with what you can eat doesn't always have to cost the earth. There are ways you can cut back and today I will share with you what we have done to save money on free-from food.
Check Supermarket Own Value Brands
This tip came from my son's dietician. Very often the supermarket's own value brand has very different ingredients to the top brands. A good example of this is garlic bread, where they use sunflower oil as an ingredient instead of butter, making it ideal for a dairy free diet. Also, you can make your own garlic bread using Katy's recipe.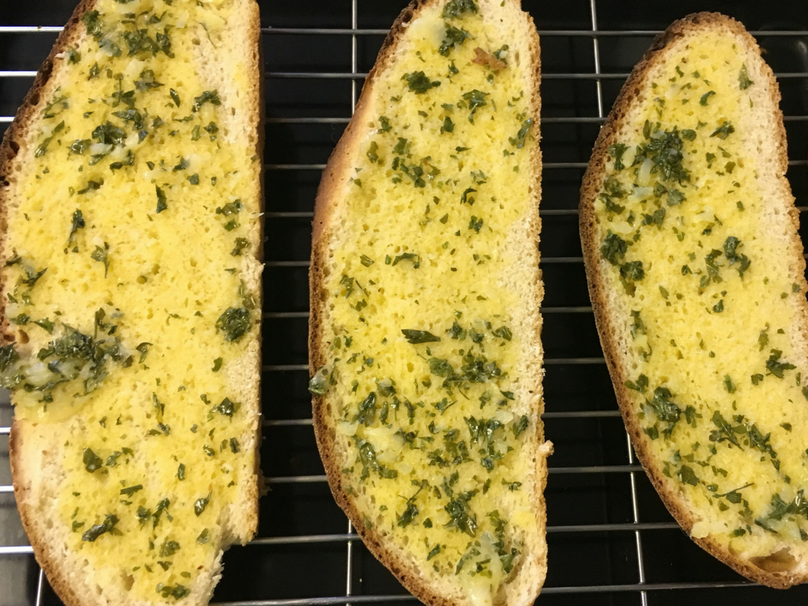 You'll be surprised at just how many foods are suitable for allergy sufferers that are not advertised as free-from food. Do spend some time having a look around as there are great savings to be made with the supermarket own value brands.
Wait for the Sales
Various shops and supermarkets have sales to help you save money on free-from food. Holland and Barrett is a great example of this with their regular Penny Sale. They have a great choice of free-from food and here you can buy a product and get the second one for just one penny. This provides a massive saving of 50%.
Other supermarkets regularly cut their prices on free-from food too so when there is a substantial saving it's sometimes worth stocking up on your favourites.
Make Your Own and Batch Cook
I'm not a great cook but when my son was diagnosed with allergies I had no choice but to make a lot of his food from scratch myself. That way I could be sure what was in it while making sure he had a balanced diet with a variety of different foods.
Simple cooked meals with meat and vegetables, casseroles and soups can be cooked in batches and frozen for a later date. This also helps when you need a quick meal and don't have much time to cook something.
My son enjoys getting involved in the cooking now he's older so we'll make pancakes together using rice flour, egg replacer and hemp milk!
My mom, on the other hand is a great cook and she bakes my son cakes using rice flour, egg replacer and dairy free spread. I pop these in the freezer, then if he has a party or a special occasion and needs a cake, we just whip one out and decorate it together.
Shop at Aldi
If you are trying to save on free-from food, Aldi's range just seems to get better and better. The prices are very competitive compared to some of the other supermarkets, with some prices being in line with regular food.
I recently found ice cream and these ginger biscuit treats for my son which made him very happy!
I also recently discovered that some of Aldi's specially selected sausages don't contain wheat. These are much cheaper than buying the gluten free sausages that I've been buying for years, again providing a great saving.
While you are there – don't forget to pick up your meat and vegetables for batch cooking!
Speak to Your GP
GP's can prescribe items helping you to save money on free-from food. This is a bit of a postcode lottery and varies across the country, but if you have a condition causing you to need free-from food such as allergies and Coeliac Disease then it's worth speaking with your GP to see what is available. It also helps if your dietician will write a letter supporting your needs.
My son gets his bread on prescription. This saves me around £5 per loaf!
This will probably only save you money if you get your prescriptions free of charge or if the food is for a child but certainly worth bearing in mind.
In addition to these tips, if you have a child under 16 with a condition such as severe eczema which often accompanies allergies, then you may be entitled to claim Disability Living Allowance.
This can be a great addition to your budget if you need to save money on free-from food.
Having a special diet can be challenging at times but there is more available now than ever. With a little bit of searching and planning, you can save money while enjoying your food!