Affiliate links in this post will be clearly marked with a *. Clicking one of these links means I earn a discount or receive payment.
We're big fans of fish and chips. Whether it is a chippy tea, delivering us glorious fried fish and chips or an air fryer frozen fish and chips I love to jazz it up with some tasty air fryer side dishes. In this post I'm sharing my favourite sides for fish and chips as well as some more traditional ones.
Knowing what to serve with fish and chips is always tricky, especially if you're feeding a hungry crowd. Lots of fish and chip shops sell a range of tasty sides, but of course you can save a LOT of money by making your own, or even serving up prepared ones from the supermarket.
Chips from the fish and chip shop are delicious. They are crisp on the outside while being fluffy on the inside. I love the crispy batter that envelops cod, hake, plaice or even pollock. Fish and chip shops have become more inventive in recent years and now serve a variety of fish, some more sustainable than others.
If you want to liven up your chips be sure to check out my toppings for chips. This is a great post packed full of fantastic ideas for topping chips or fries. Also, if you're looking for something a little different check out my best potato recipes.
Mushy peas
Let's start off with a traditional one! Mushy peas are dried marrowfat peas which are soaked, usually overnight in baking soda, and then they're rinsed clean before they are boiled, simmered until soft and then seasoned generously with salt and pepper.
Mushy peas sounds a bit odd but it is a real staple British fish and chips side dish, and one of the most popular sides to serve with battered cod and beef dripping soaked chips.
Curry sauce
Think of a very thick gravy, flavoured with curry spices and herbs, and you've got curry sauce. A thick, delicious sauce either to dip your chips into or simply just to pour all over your meal like gravy. The thicker the better!
Curry sauce is very simple to make from scratch, using spices such as curry powder, turmeric, plus ginger and chicken stock. However, you can buy powders and granules to help you make that perfect chip shop curry sauce. Personally I love the Mayflower curry sauce mix as you just add water, cook in the saucepan for a couple of minutes and you have a curry sauce that tastes just like the chip shop ones.
Tomato ketchup
This is a real fish and chip staple, and is usually available to buy in chip shops too. Tomato ketchup is a table condiment that is typically made from tomatoes, sugar, vinegar and a few seasonings and spices.
Tomato ketchup, or catsup as it is sometimes known, is a very traditional sauce served by Brits and is the perfect compliment to fish and chips. Or just about any battered food that is served with chips!
Malt vinegar and salt
Piping hot chips go so well with malt vinegar and salt. Fish and chip shops will allow you to have this added to your meal right as they wrap it up, or you can add it at home.
For me it always has to be lashings of malt vinegar, tons and tons, and then a little sprinkle of salt at the end. Some people like to add the salt first, those people are wrong… just kidding!
Pickled onions
Whole pickled onions are often available in fish and chip shops. Small white onions, known as silver skin onions, are peeled and then added to pickling vinegar. These onions are often pickled as they have some small blemishes or imperfections, so rather than waste them they are turned into a delicious delicacy that compliments fish and chips so well.
You get a lovely crunchy bite from the pickled onion itself, which maintains the feel of a raw onion to a certain extent, and then the tart flavour from the pickling vinegar is just the perfect accompaniment.
Pickled eggs
Much like pickled onions eggs are served whole and peeled. Pickled eggs are usually cured in either brine or pickling vinegar.
Pickled eggs have something of a sweet and sour thing going on. You get the lovely firmness of a boiled egg, but it has that tart acidic flavour from the liquid it has been stored in. Best of all pickled eggs will last a couple of weeks in the fridge once opened, so you can enjoy them with several meals. You can even find pickled eggs in UK supermarkets, so you don't have to make them yourself.
Buttered bread or a buttered roll
In the UK we have LOTS of names for a buttered roll. I'm from the South East, so it's usually just known as a buttered roll here. However, whether we call it a roll, barm, barmcake, wig, bap, breadcake, white cake, cob, morning roll or scuffler the main thing is that it should be served slathered in butter.
If you've not got a soft white roll, or air fryer bread roll, to hand then you can use some lovely white bread instead. Again, slather it with butter!
Onion rings
Deep-fried onion rings are super tasty and the ones from the fish and chip shop always hit the mark! They are usually coated in a delicious thick batter, and the best ones have beer in the batter.
If you're looking for something a little more budget friendly then air fryer frozen onion rings are super simple and taste yummy!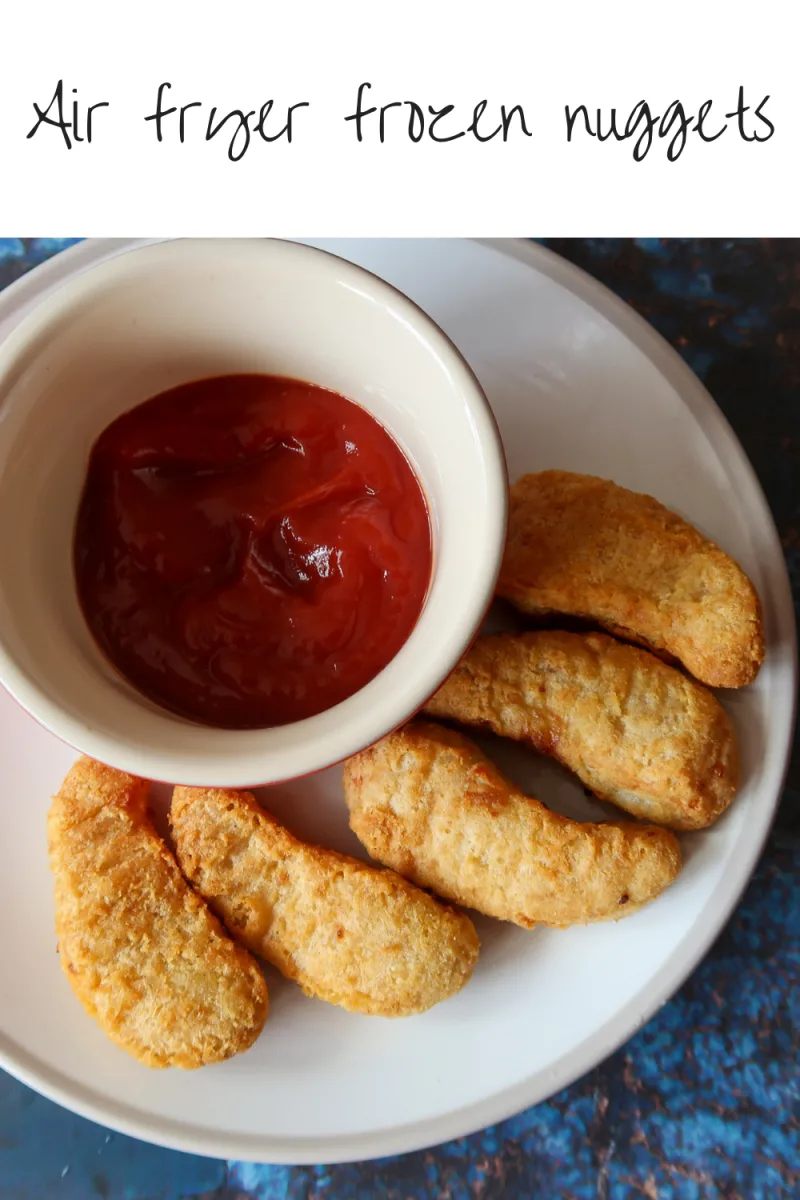 Tartare sauce
This is a delicious creamy sauce, usually made from mayonnaise, chopped pickles or relish, capers and herbs such as tarragon and dill. It can be improved even further with a nice splash of lemon juice.
This creamy sauce is perfect for dipping chunks of crispy battered cod into and works great with air fryer frozen fish burgers too.
Gravy
I'm going a little out of pocket with this one but personally I absolutely love gravy. I usually go for a beef gravy, rather than an onion gravy, but any gravy works great for me.
My perfect sauce would be a mix between curry sauce and gravy. I love to dip my chips into gravy, or curry sauce, and I love the richness of the gravy. It works so well with fluffy chips.
Lemon wedges
Fish and chips, in restaurants, was traditionally served with a lemon wedge on the side. I love to take the lemon wedge and squeeze it all over the batter of my crispy cod. This brings a lovely freshness and is a real hit of flavour.
If you don't have lemon wedges to hand then a splash of bottled lemon juice is a great alternative. Particularly if you're on a budget as often a whole bottle costs about the same as 2 lemons from the supermarket.
Coleslaw
If you're feeding a crowd, and want to add a nice side but are on a bit of a budget, then coleslaw works great. I've got a fantastic vegan coleslaw recipe but you can make this cheaper by just using the cheapest mayonnaise.
Baked beans
Being a Brit I'm partial to some baked beans, as are my little daughters. Baked beans are a great cheap side dish for fish and chips, simple to prepare and fast too. You can microwave a small portion of beans in just 1 minute, or you can cook them down slowly on the hob until they thicken up.
If you're looking to jazz up your baked beans a little then why not add a splash of tomato ketchup, to help thicken them up, or even add some grated cheese and cook down until they're thick and delicious.
Scraps
Scraps, crispies, or batter bits, are the leftover pieces of deep-fried batter from the fryer where they've fried the fish up. Little pieces of batter will fall off into the fryer and then they're remove to ensure that they don't burn and spoil the oil.
Some fish and chip shops will actually allow you to take a little portion of these for free. A great way to have some of the tasty flavour without the expense! These scraps work great with chips, salt and vinegar and tomato ketchup.
Battered sausage
This is a bit of an out of pocket suggestion, however, my husband actually loves a battered sausage on the side of his fish and chips.
A battered sausage is a long sausage, usually a pork sausage, that is dipped in the same batter as the fish and chip shop fish is. This is then deep-fried until it is crispy and golden on the outside.
Spam fritter
When fish was unavailable due World War II many fish and chip shops had to diversify to stay open. This is where the spam fritter increased in popularity.
Just like a battered sausage a spam fritter is a block of spam that is sliced and then it is dipped in the same batter as the fish and then deep-fried.
Deep-fried Mars bar
Mars is a chocolate bar and this is dipped into batter and then fried the same as the fish.
If you're looking for something sweet after your meal, but aren't somehow totally sick of deep-fried and battered goodies, then the deep-fried Mars bar is for you! I've even seen deep-fried Snickers bars, though I've never braved trying one myself.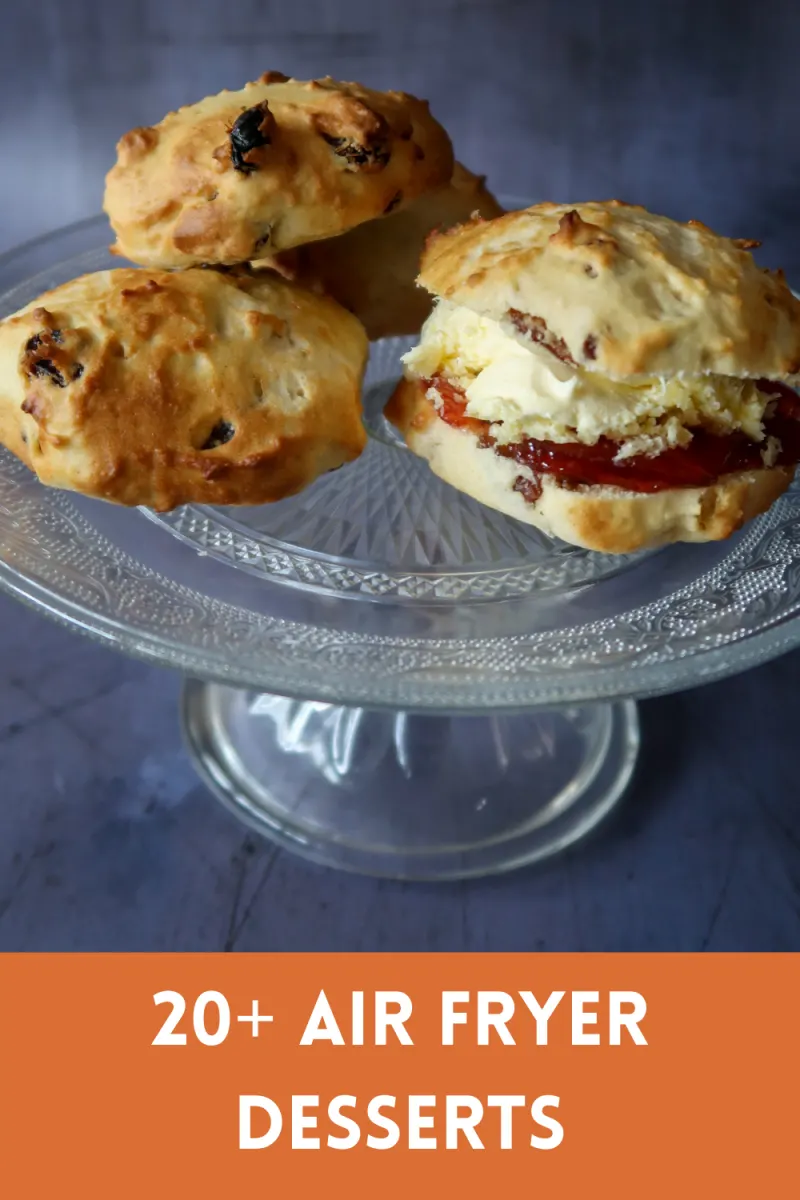 What should I serve with fish and chips – the best sides for fish and chips:
Mushy peas
Curry sauce
Tomato ketchup
Malt vinegar and salt
Pickled onions
Pickled egg
Buttered bread or a bread roll
Onion rings
Tartare sauce
Gravy
Lemon wedges
Coleslaw
Baked beans
Scraps
Battered sausage
Spam fritter
Deep fried Mars bar
The world of side dishes for fish and chips is varied that's for sure. Classic condiments such as ketchup and salt and vinegar will always be staples in my home.
Curry sauce, pickled eggs and pickled onions are more adventurous options, and ones that we absolutely love.
If you're looking to serve up a nostalgic meal then mushy peas, battered onion rings and a buttered roll are all delicious, pretty frugal and packed full of flavour too.
When you want to make your meal a bit more decadent creamy coleslaw is a nice alternative to the classics and a nice way to bulk the meal out if you're feeding a crowd.
No fish and chips meal would be complete without a nice lemon wedge on the side. Whether you like your chips smothered in gravy, dipped in curry sauce or covered in salt and vinegar a nice wedge of lemon will really help bring out the flavours of your battered fish.
There you have it – some lovely sides to serve with fish and chips.
If you enjoyed this post I'd love it if you could pin it on Pinterest!