Affiliate links in this post will be clearly marked with a *. Clicking one of these links means I earn a discount or receive payment.
These are some of my favourite slow cooker chicken breast recipes and most of them are great served alongside slow cooker rice.
Having a slow cooker makes life run much smoother for lots of households. If you're looking for a quick, easy, but delicious meal then your slow cooker will often provide this.
Throw some ingredients together, brown them if you fancy (depending on the dish) & then the slow cooker will serve you up a delicious, tasty, often healthy, meal in 4-12 hours depending on the recipe!
Slow cooker chicken tikka masala
This slow cooker chicken tikka masala is absolutely delicious – just like the takeaway version, but a little healthier! It goes great with rice in the slow cooker too.
You can use a paste, to get it started off right, or even make your own! I find a nice tikka paste the perfect base to get this dish started off right.
Slow cooker chicken and shrimp paella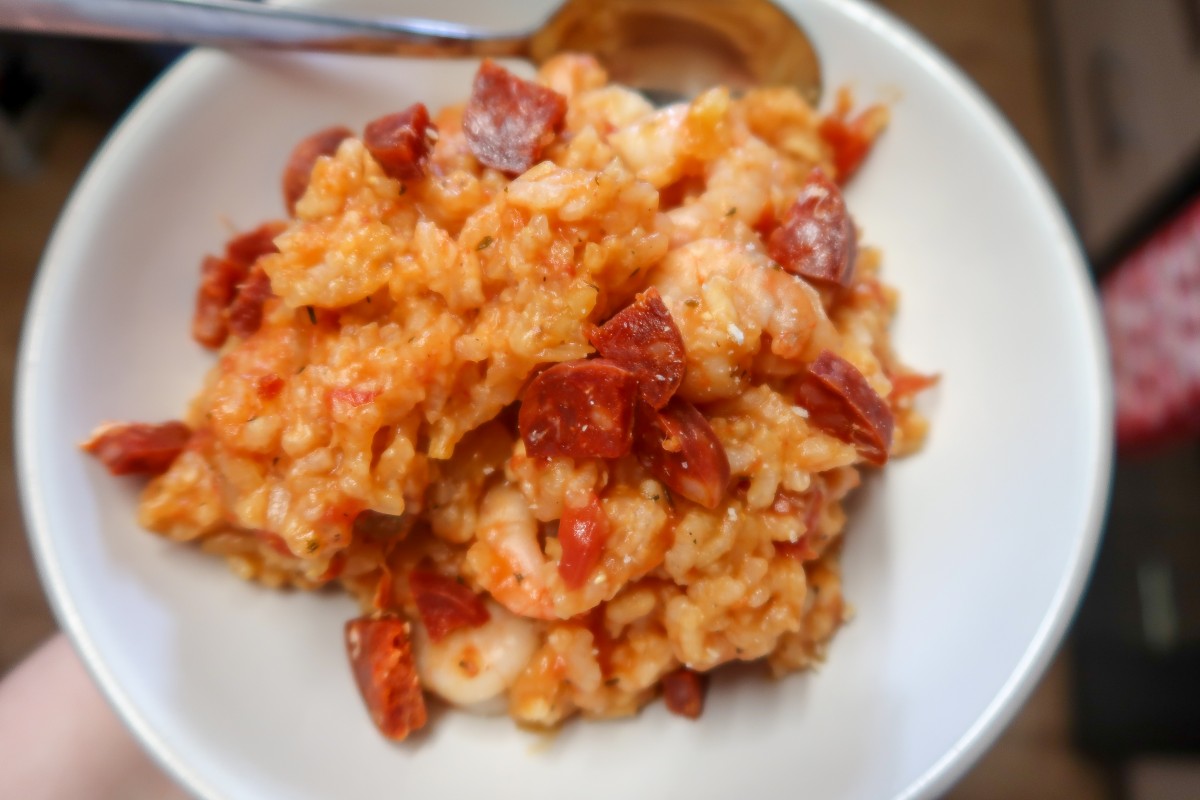 Speaking of rice… this slow cooker chicken and prawn paella is always a winner in our home!
This is a delicious, hearty meal and the addition of chicken stock makes this one of my surprisingly frugal chicken breast recipes, even alongside a generous serving of prawns.
Slow cooker chicken nachos
If you're looking to enjoy a Mexican style dinner, with a little spice and extra flavour, then these slow cooker chicken nachos are perfect.
You can easily adapt this recipe into chicken tikka nachos, slow cooker fajita chicken nachos or just about any other flavour of nachos just by changing up the seasonings.
As you add the mixture to the air fryer tortilla chips (made with my easy tortilla recipe) at the end it keeps a delicious crunch, and if you give them a quick grill or microwave you can get an even better result.
On occasion I have also made slow cooker jacket potatoes and have then turned these into potato skins to serve alongside this.
Slow cooker whole chicken
A roast dinner is always a winner in our home and this slow cooker whole chicken is SO simple. It produces it's own lovely stock and you can even cook some veggies in the pot which will turn out lovely, soft and flavoursome too.
My airfryer roast potatoes, onion gravy and sage and onion stuffing all go alongside this perfectly. I love serving my favourite roast dinner recipes for my family for a delicious meal together on a Sunday.
Slow cooker chicken and mushroom pie filling
A hearty pie is a great way to use up leftovers, and this slow cooker chicken and mushroom pie filling is great.
You can make a big batch of this up and then freeze it, with the pastry on the pie, ready for a simple, hearty dinner after a long day.
Slow cooker chicken casserole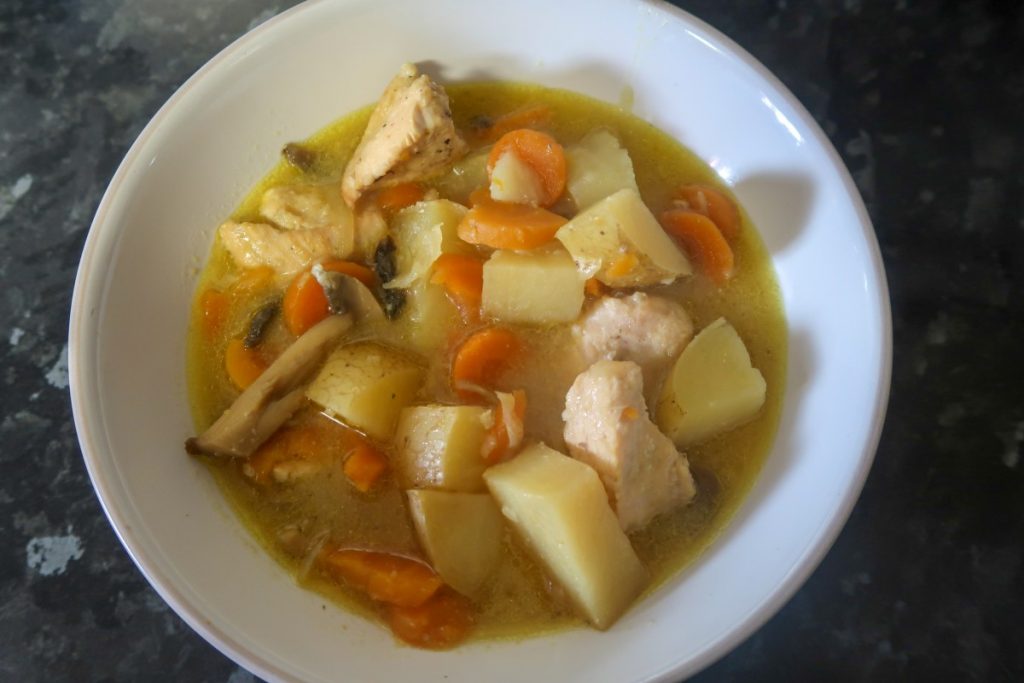 Using up leftover vegetables in slow cooker dinners is a great way to cut down food waste and this slow cooker chicken casserole is a real winner.
This has to be one of my favourite Autumnal slow cooker chicken breast recipes. You can use leftovers, you can clear out the bottom of the fridge and at the end of it you've got a delicious, healthy, hearty casserole.
Slow cooker hunters chicken
As pub dinners go this slow cooker hunters chicken is pretty spot on! Finish it off under the grill for a couple of minutes for the crispiest, most delicious topping and serve alongside some air fryer wedges or air fryer chips.
I've made slow cooker chorizo potatoes to serve alongside this too and they do NOT disappoint on the naughty factor!
Slow cooker chicken curry
I'm a BIG fan of a curry, and can't understand why people buy jars of sauce when this slow cooker chicken curry is so simple, delicious AND frugal too!
This goes great with a nice fluffy naan bread and some delicious rice. I'm going to go out on a limb here and say it is better than any jar sauce you buy in the supermarket!
Slow cooker chicken saag curry
While we're speaking about curries… if you want a quick, delicious, but healthier curry then this slow cooker chicken saag curry is the one for you. A delicious, slightly spicy punch with all the health benefits of spinach.
If you've got a whole chicken, or some chicken leftovers, then be sure to check my how to stretch a whole chicken post for some ideas for making chicken last a little longer.
Why not try one of my other chicken recipes while you're here?
Chicken fajita triangles using my tortilla recipe
You can even make this a chicken lasagne if you want something a little different: Slow cooker lasagne recipe [GF]
If you enjoyed this post I'd love it if you could pin it on Pinterest!