Affiliate links in this post will be clearly marked with a *. Clicking one of these links means I earn a discount or receive payment.
We love a nice home cooked dinner, particularly one made in the slow cooker. The flavours have more time to develop and the meat is always soft, tender and delicious.
A slow cooker is a really convenient way to have family meals ready and waiting to be served. Most dishes cook in 3-4 hours on high and 6-8 hours on low.
There are lots of delicious meals that can withstand longer cooker times, such as slow cooker beef chilli, and this means you can set it before you begin work for the day. I personally don't leave my slow cooker unattended usually as I work from home so it's all good!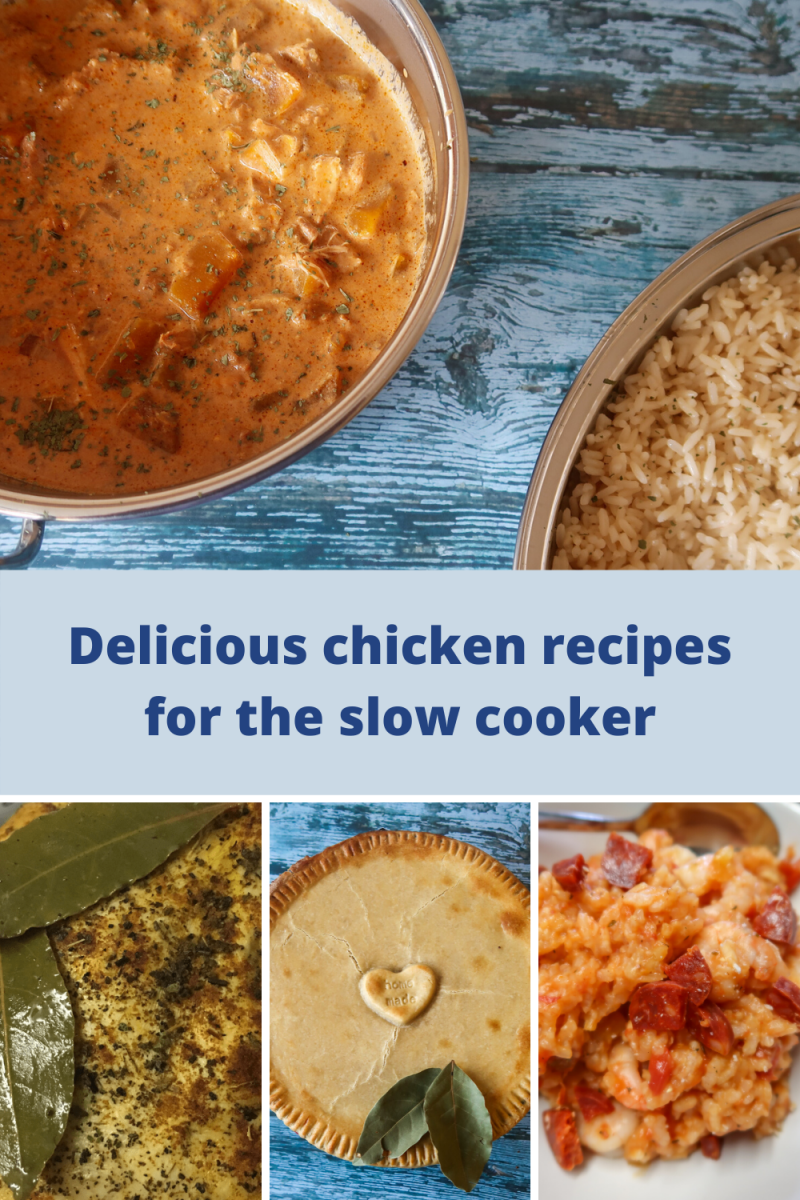 Here is my recipe for slow cooker hunters chicken. I've tested it a few times, in a few ways, and this is my favourite way of cooking it.
If you're looking for some inspiration for other slow cooker recipes then be sure to check out my Easy slow cooker recipes (UK recipes). This post is full of great ideas for simple slow cooker meals, many of which are low cost too!
What is hunters chicken?
Hunters chicken is traditionally the same as chicken cacciatore, a dish served 'hunters style'. In the UK this dish is often a chicken breast wrapped in bacon, covered with BBQ sauce and topped with grated cheese.
This is my own recipe and it is the same as the hunters chicken you will find in pubs.
Ingredients for slow cooker hunters chicken
2 Chicken breasts (1 per person)
Salt & pepper
Bacon (We use smoked back bacon – 2 pieces per chicken breast) – If you want to save some time prepping then just cook the chicken and top with air fryer bacon and cheese right near the end.
BBQ sauce (I used 300ml) You're free to use your own or a pre-made one will work well
Cheese (Cheddar preferred)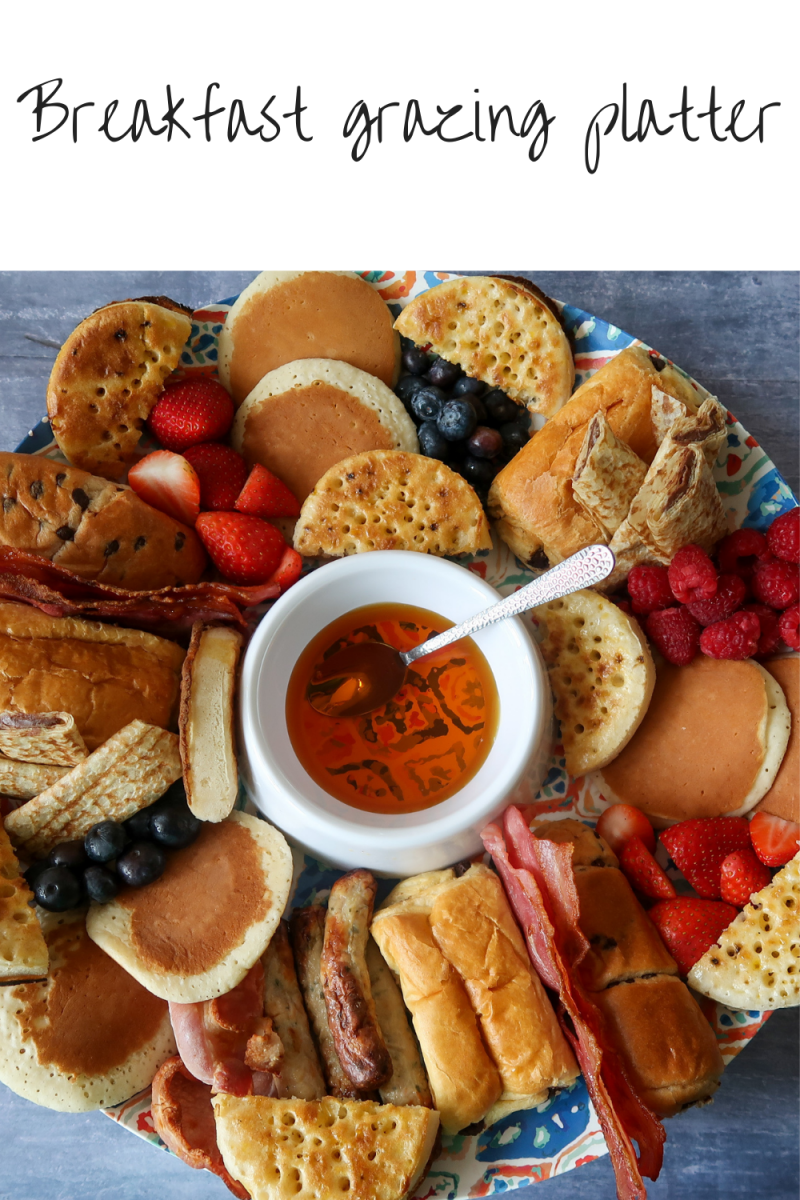 Method for slow cooker hunters chicken
If you're looking for an easy hunters chicken recipe then look no further – this is the one for you!
Start by seasoning your chicken breasts and then wrapping with bacon. I don't use anything to hold the bacon in place and simply lay it down in the slow cooker pot as pictured, with the ends of the bacon wrapped underneath. I love anything that makes life easy!
Pour the barbeque sauce over chicken. I used shop bought but homemade would be even tastier! I've tested both and found the store bought was almost as good!
Cook on high for 3-4 hours or low for 6-7 hours. This is what the pot looked like after cooking. The juice from the chicken has thinned the sauce a little. Chicken slow cooker typically stays very soft and tender, and can fall apart really easily.
You CAN add cheese directly when serving up the wrapped chicken breasts but I prefer to grill it. I carefully remove the wrapped chicken breasts from the slow cooker pot and place into an ovenproof dish.
Top with grated cheese. Serve here if you want to save time/effort.
Grill for a couple of minutes until the cheese has melted. I mostly use aged cheddar for this and it works really well. It adds a delicious, strong flavour to the finished slow cooker hunters chicken.
There you have it – the perfect hunters chicken!
We serve ours mostly with airfryer chips. They're delicious and super tasty. There is always lots of sauce left in the slow cooker pot. This is perfect as a dip for chips or for an extra drizzle over the top once grilled.
This hunters chicken slow cooker recipe is so simple and delicious. It is tender, soft and not dry at all. I feel like the chicken is much more succulent than when you cook it in the oven.
You do have to be careful when removing it from the slow cooker pot but by grilling it you get that lovely crispy top that makes hunters chicken so delicious.
How to make hunters chicken sauce:
A hunters chicken sauce is usually a BBQ sauce. You can either use a jar or bottle of ready made sauce or you can make my brown sugar BBQ sauce.
What to have with hunters chicken / what to serve with hunters chicken:
We personally love air fryer chips. Also, a nice side of vegetables goes down well. I love broccoli and carrots with mine, but also spicy beans, cous cous, rice, air fryer mashed potatoes or air fryer sweet potato fries work well.
Click here for 25+ great side dish ideas for hunters chicken:
What to do with leftover hunters chicken?
I have seen people making a hunters chicken lasagne, which sounds absolutely amazing! You could also put it in a panini or a wrap, to make a tasty, simple lunch packed full of flavour.
Want to make hunters chicken in the oven?
Wrap your chicken in bacon and cook at 200c (gas mark 6) for 20 minutes. Pour oven the barbecue sauce, top with cheese and cook for another 5 minutes. Serve! Delicious!
Like this slow cooker hunters chicken recipe? Fancy trying one of my other slow cooker recipes? Here are some great ones:
Chicken casserole in the slow cooker
Slow cooker chorizo loaded potatoes
Chicken & mushroom pie filling in the slow cooker
Chicken saag curry in the slow cooker
Jacket potatoes in the slow cooker – so simple!
How to make hunters chicken:
slow cooker hunters chicken
A hearty slow cooker hunters chicken that is just like the pub classic, with less effort!
Total Time
4
hours
5
minutes
Ingredients
Chicken breasts

1 per person

Salt & pepper

Bacon

2 per breast

BBQ sauce

300ml+

Cheese

30g
Instructions
Season your chicken breasts and wrap in bacon.

Place into the slow cooker.

Pour over the barbeque sauce.

Cook on high for 3-4 hours or low for 6-7 hours.

Either serve, and added grated cheese, or place into an ovenproof tray, top with cheese and grill for a couple of minutes.
If you enjoyed this post I'd love it if you could pin it on Pinterest!