Affiliate links in this post will be clearly marked with a *. Clicking one of these links means I earn a discount or receive payment.
Hello! Happy Friday! Happy Valentine's Day… What a week we have had! We have had a leak in our home, last weekend during the storm, thankfully not huge but a bit of a pain anyway! Still, we've made it through the week, got lots of house jobs ticked off the list and I'm feeling great. I've been on my new high dose Vitamin D for almost 2 weeks and I can really feel the difference already!
Having as little food waste as possible is really important to me. We try our best to make things stretch. We still have so many house jobs to pay for. I am taking steps to make sure we are avoiding overspending on groceries. This week I'm keeping the budget low again, and using lots of Simply Cook recipes this week. *Why not sign up and grab yourself a box for £1? < This is a subscription service so be sure to cancel if you don't want it to auto-renew. I will also be visiting Lidl to try and keep my grocery spends low. Daisy has a party on Sunday so I'll be popping in for the final hour while Tom sits with her at the party! Looking forward to having a browse on my own, as I've always had Daisy with me lately!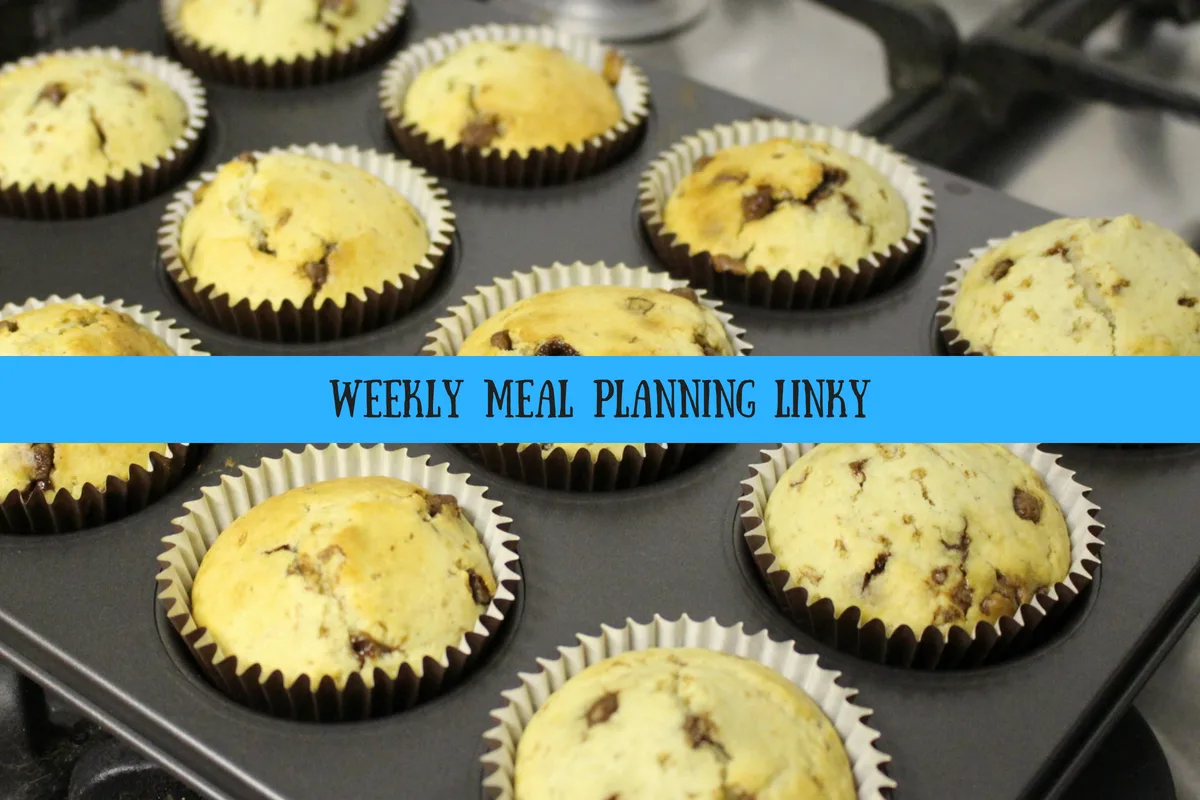 At the start of each week I like to sit down, for 15-20 minutes. I look at all of the food we already have in, particularly fresh items, and then come up with my meal plan. At the moment we have lots of fantastic Simply Cook boxes to use up, as lots of people have been kind enough to use my referral code!
I've been meal planning for over 2 years now pretty much every single week. It is a great way for us to save money. We've also been avoiding the takeaway successfully lately which is great. I recently added up what we spent on takeaways in 2019 (shocking!) and I'll be sharing more about that soon no doubt!
Every week I ask other bloggers to link up their meal plans, to try and share recipes around with one another, inspire each other and hopefully drive a little bit of extra traffic too! I really enjoy this linky and seeing what meals everyone is cooking that week.
The rules of the Meal Planning Linky
Link back to Katykicker on your post or display my linky badge
Comment on this post
Visit other people if you would like to
What I will give you in return for linking up with The Meal Planning Linky
I will comment on all posts linked up
Pin your post on my Pinterest (vertical pins only)
Share your post on my Twitter – at least once every week
A link back to my favourite meal plan each week (Follow link)
Grab the Meal Planning Linky badge
How to link up with The Meal Planning Linky Week #111
Once your post is live all you need to do is hit the button that says "Click here to enter". This takes you to the link-up page where you can add your post.
You are invited to the Inlinkz link party!
Click here to enter
The Meal Planning Linky Week #111
I've planned 7 dinners this week. Lots of lovely lunches and breakfasts too. Should be a good week for us! I'm going to make a few of my allergy-friendly recipes this week including red pepper pasta sauce and gluten-free jam tarts.
Grab yourself a £1 Simply Cook box!
I recently ordered myself a Simply Cook box (Paid for it myself but as I'm using a referral code here this section of this post is technically an AD just to be clear). You select 4 meals and get sent a little box with 3 spice, herb and stock blends plus a recipe card. Then you just buy the ingredients you need and you can make a fantastic dinner with ease. It's a little like a Hello Fresh or Gousto box, but without the expense and you have to buy the fresh items still. However, for just £1 you can get 4 of these little kits to liven up mealtimes and get some inspiration. I've got a couple of boxes now so that next time I want to cook something a bit different I've got the inspiration already on hand! If you want to grab a box for £1 just *sign up to Simply Cook. This is a subscription service so be sure to cancel if you don't want it to renew at £9.99 – I just set myself a reminder for a few days before the next box needed to be selected.
The meals for the Meal Planning Linky Week #111 are:
Pizza night (making pizza dough in the breadmaker will help keep costs low!)
Chicken in black bean sauce (using Quorn I think!) (Simply Cook)
Chicken & mushroom risotto (Simply Cook)
Air fryer frozen fish and chips
Steamed fish, vegetables & rice
Roast gammon dinner with my ultimate onion gravy, air fryer parsnips, air fryer roast potatoes, sage & onion stuffing, and slow cooker gammon with balsamic glaze.
Encroutes with fancy potatoes (rolled over from last week!)
We've been making more of our dishes Vegetarian or Vegan. Most I replace chicken with Quorn but recently we had Shroomdogs instead of hot dogs (well, 98% pork sausages!) and they were really nice. This is a great way to save a little money, eat a little healthier and reduce the environmental impact of your shop.
If you're looking for meal planning inspiration then be sure to read my meal planning tips. Also, check out my meal planning with mince post. I've also got a post about how to stretch a whole chicken.
Why not check out some of my favourite recipes?