Affiliate links in this post will be clearly marked with a *. Clicking one of these links means I earn a discount or receive payment.
In our household, the money management often comes down to me. I'm happy with this arrangement, as I'm organised and enjoy savings. I know how to prepare a budget and enjoy knowing that our family finances are well managed.
My husband has access to our 'house' bills account and is happy with how things work but he also does the bulk of the shopping in our house too, especially at present. This works really well but I wanted an account where I could transfer some of our groceries budget so Tom could use the card and it wouldn't matter when he forgets to give it back to me! Then HyperJar reached out to me to test out their service and it seemed perfect timing!
What is HyperJar?
HyperJar is an app, with a prepaid Mastercard that is posted out to you, that allows you to manage your payments better and plan your day-to-day finances. HyperJar wants to allow people to be rewarded for locking in loyalty with brands they use every day and make a little money on the thousands of pounds we spend every year on day-to-day purchases like groceries, fuel or even household technology in the process.
You can create Jars within HyperJar for your various spending areas. Firstly you can make budgeting Jars; for things such as shopping, charity donations, holiday etc. Then you can opt into Merchant Jars where you're committing money to a specific brand and rewarded for this loyalty with bonus cash!
How does the Merchant Jar feature work?
Not only does HyperJar allow you to allocate your money to different pots, making budgeting more manageable, but you can actually EARN money with specific merchants using the Merchant Jars feature.
One example of a Merchant Jar currently available to choose from is Lidl! Open a Lidl Merchant Jar, lock in some of your balance, committing to spend this money at Lidl only, and then you will receive a 4.8% Annual Growth Rate (AGR) on that balance. Please note Lidl left HyperJar on 14th October 2020.
Your HyperJar prepaid card will take money from your Lidl Jar automatically when you shop in-store. Note: When you add money to a brand's Jar you are usually committing to either spend it in-store or transfer it to a friend, you won't be able to withdraw this money for other purposes once 'locked in'.
How does the annual growth rate work?
When you commit money in advance like this you will earn this 4.8% AGR, paid daily, and added to your Jar each time you earn 10p. For example, £300 would earn you around 4p per day and the 4.8% is paid on the balance you have paid in but not on the growth.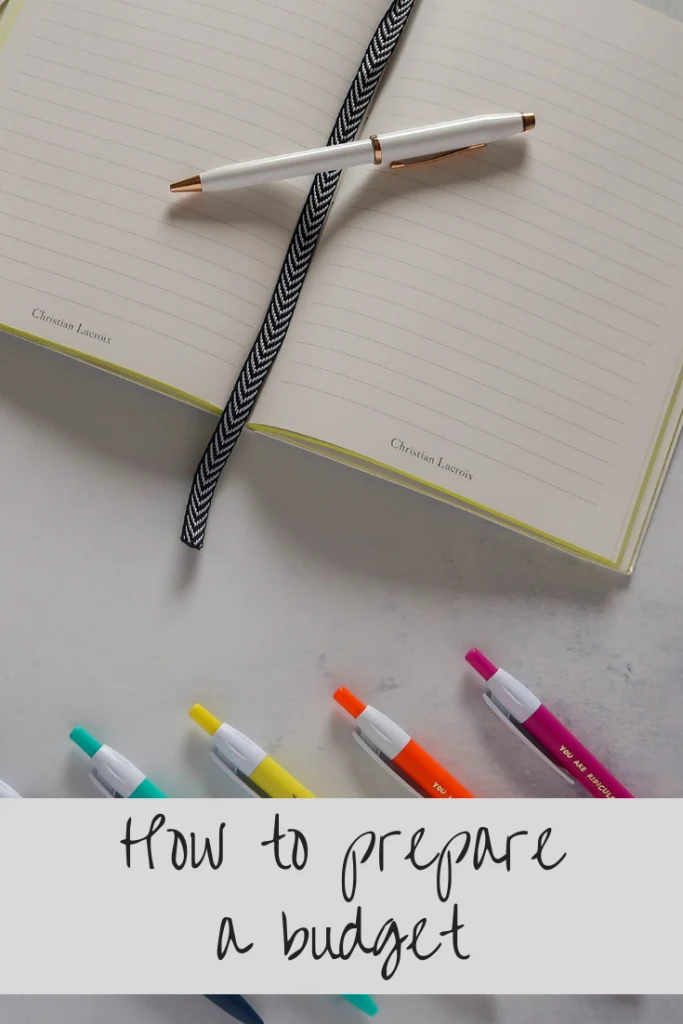 Why I think HyperJar is great for family budgeting:
When you create a Jar and add money to it, you can then share that Jar with other people. You can choose who has access to the Jars, how much they can spend and who can invite others too.
There is no minimum amount that you need to add to Jars, making it ideal if you're on a lower budget but wanting to save for a big purchase, like that big Christmas shop!
Is it easy to choose a budgeting Jar to spend from?
Yes! Just open the app, go into the home screen, hold my finger down on the Jar and press Link to Card. Then I can shop online, or in-store, and the money will come from that specific Jar. Also, it is super simple to add a back-up Jar from the settings of individual Jars too. For example, if my shopping Jar contains £50, but while shopping I accidentally overspend by £5, I can set the other £5 to come out of my wallet, or even another Jar.
Can you overspend with HyperJar?
There is no credit facility attached to HyperJar. No overdraft. No fees are payable and the card is free to use for its lifetime. You receive a prepaid Mastercard and HyperJar don't carry out credit searches, not even soft searches.
My thoughts on HyperJar:
I think it is a great concept! I love money apps, particularly budgeting ones. I use apps for a variety of reasons financially now and am already a big fan of budgeting. HyperJar has something a little different, with the Merchant Jars, and I'm already starting to use a Lidl Jar! This will be great for squirrelling a little money away for Christmas spends and bigger shops through the year; family BBQs, parties and the like.
The app seems easy to use. I had no issues signing up and my card was issued promptly. It came well packaged and I was prompted to activate the card within my app, helping to avoid any fraud issues.
So far I have found the app really simple and fast to use. The FaceID is a great touch, as it makes it so simple to use the app, even one-handed!
When adding money to my wallet I have found this simple. It has taken under 2 hours for the money to arrive so far when topping up my wallet, even if transferring outside of business hours, which is in line with other finance apps that I use.
My tips for using HyperJar:
Consider those big 'unexpected' purchases that come up regularly and make a Jar for them. Christmas. Birthdays. A 5 week month if you pay weekly rent.
Consider switching up your supermarket or the brands you use to maximise the AGR.
Set up family pots to share with your spouse or children. Perhaps consider a pocket money Jar!
Round down your bank account to the nearest £1 or £5 and transfer this over to a Jar for something a little frivolous or a big purchase.
How safe is HyperJar?
If you lose or misplace your HyperJar card you can freeze it within the app. If you lose your phone you can contact HyperJar support to have your app locked, they are open 7 days a week should you require support. You can also use biometric identification with your phone or device for added security. I have face ID set up with mine, and a pin number too. They protect all user data using bank-grade technology, with 256-bit encryption.
HyperJar are not a bank, and don't take risks with your money by lending it out or re-investing it. That's why your account doesn't need to be underwritten by FSCS. Instead, HyperJar keep your funds in segregated accounts governed by the e-money regulations of the Financial Conduct Authority. That's the same system used, for example, by the PayPal wallet, Transferwise, and Revolut. In the exceptional event of any default on our part (or any of our merchants), 100% of the money you have paid in would be returned to you directly from these accounts. You can find out more about the HyperJar app here.