Affiliate links in this post will be clearly marked with a *. Clicking one of these links means I earn a discount or receive payment.
I love fajitas, and knowing what to serve with fajitas, comes easy for me, because we love ALL THE FOOD.
Fajitas are a great way to feed a hungry crowd, and with the addition of some delicious side dishes you can keep it a low cost feast!
What to serve with fajitas
Rice
Rice is a fantastic way to feed a crowd on a budget. It is filling, goes great with a favourite of Mexican flavours and spices, and you can either make a load on the hob, in the slow cooker, or just buy the ready prepared stuff from the supermarket and re-heat it in the microwave.
Tortilla chips
It is SO simple to make your own tortillas from scratch. Homemade tortillas are cheap, healthier than shop bought and they don't take long at all.
Once you've got yourself some tortillas, whether shop bought or homemade, then you can turn those into tortilla chips. I love to make air fryer tortilla chips.
If you're not a big fan of slaving over a hot stove, or just want to save some effort, then grab yourself a bag of tortilla chips from the supermarket!
Coleslaw
If you're looking for something a little different then this Vegan coleslaw recipe is super simple. It takes just minutes to prepare and you could add a little spice to it if you want to bring a Mexican vibe!
Red pepper flakes, chilli powder and sea salt go so well in this coleslaw and are a great way to bring some additional flavour to it.
Airfryer chips
Homemade chips are the ONE for me! So simple, so cheap and a great way to feed a crowd with ease. I love to make chips in my air fryer! They are simple, crispy on the outside and fluffy inside. These are a great accompaniment to fajitas.
You can buy frozen chips and pop them in the oven or air fryer instead to save some time & effort. Be sure to check out my salt and pepper chips too! Air fryer frozen sweet potato fries or air fryer frozen french fries would be a great, super simple, side to serve if you're in a hurry, or don't want to prepare the chips yourself.
Refried beans
I love refried beans with fajitas. These are my number one suggestion for what to serve with fajitas. Best of all you can save some in the fridge and use them to make a burrito with leftover fajita mix. Yum!
Pinto beans make the best refried beans in my opinion!
Flatbreads
Another way to feed a hungry crowd would have to be with flatbreads. These 3 ingredient no yeast flatbreads are SO simple to make. You can prep the dough and freeze it in advance too for an even easier meal!
You can mix up the flavours, or have a variety such as garlic buttered or even plain, so everyone has something suitable.
Air fryer wedges
Making air fryer potato wedges are even easier than air fryer chips, just cut your potato in half, then into 4 quarters on an angle.
I particularly love wedges as they go great for dipping into salsa, guacamole or even a delicious cheese dip.
Jacket potatoes with sour cream
Personally I make my jacket potatoes in the slow cooker and then when ready to serve I just crisp up a little in the air fryer.
Jacket potatoes are really simple, cook themselves and they can be left until whenever the fajitas are ready to serve. Leftover potatoes can be frozen whole and even microwaved from frozen. This is great for cutting food waste down too.
Dips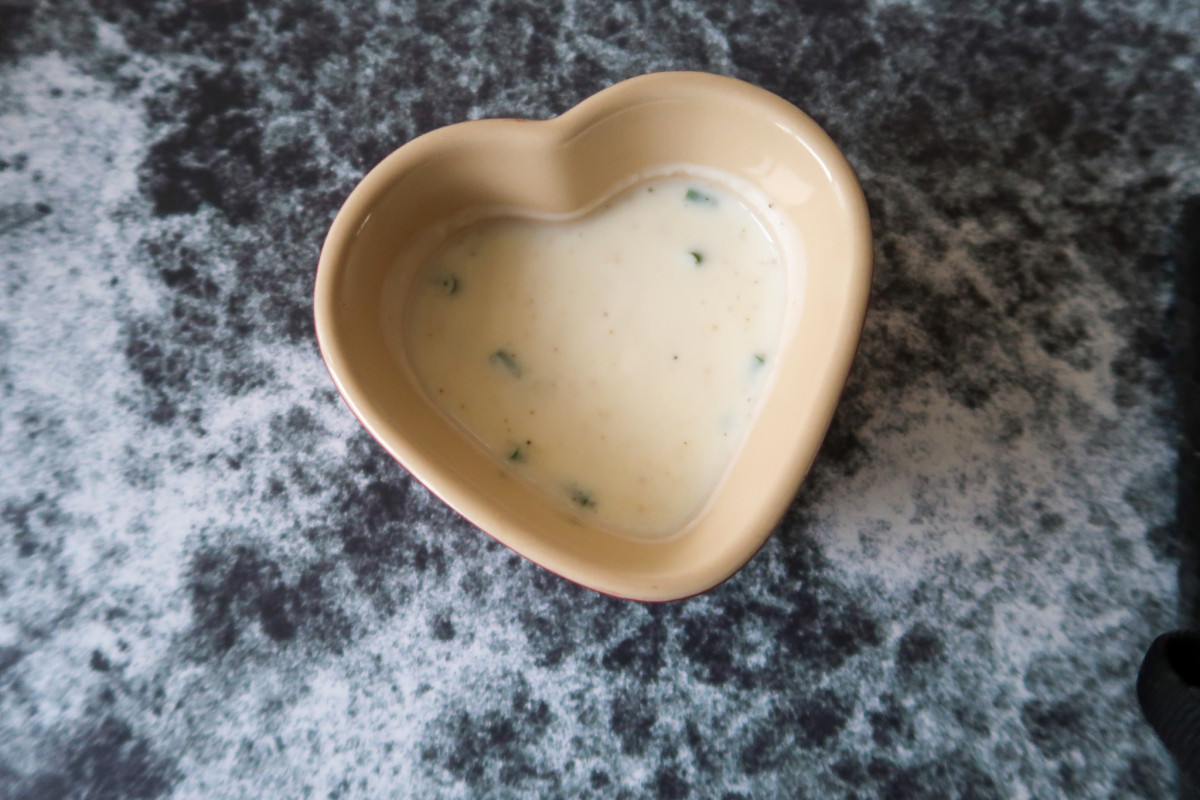 Dips are an absolute MUST for serving with fajitas. Just about all side dishes work so well for a fajita night and we particularly love tomato and chilli salsa, sour cream, guacamole and melted cheese.
A garlic and herb dip is a nice way to bring a slightly different flavour AND cool down some of the spice if you have been a little enthusiastic with the spice!
Garlic bread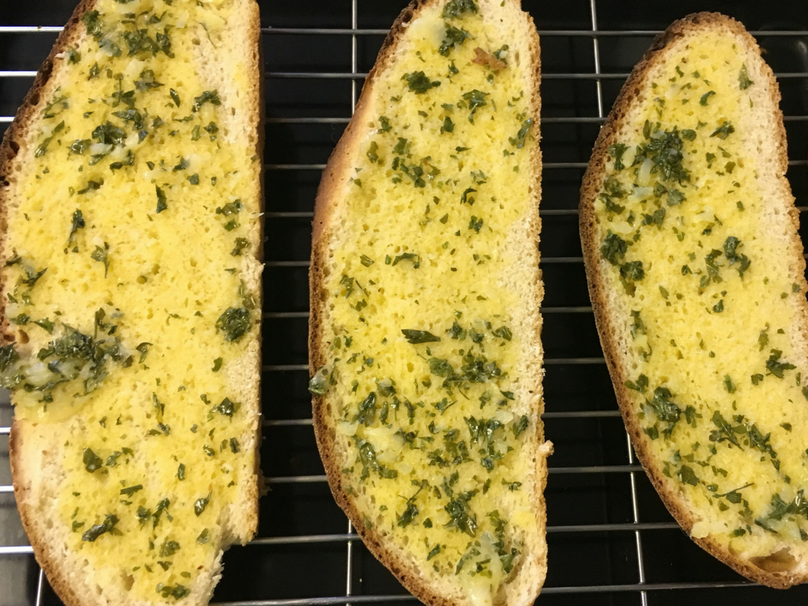 If you've got bread at home you can be serving up garlic bread in just a few minutes! I love to make garlic butter and slather it on leftover bread, I just pop it under the grill or in the oven for a couple of minutes.
When short on time, or funds, garlic bread is a great crowd pleaser (I've never met an adult who doesn't like a bit of garlic bread!) and you can buy these for under 50p.
These are so quick to cook that you can pop them in the oven while you're warming your tortillas or frying off your fajitas.
Chorizo potatoes
If you want a hearty side dish, that is a little different, then I love these slow cooker chorizo loaded potatoes. They are cheesy, meaty and delicious. Leftovers can be popped in the fridge too!
Anything potato based is a great way to bulk out a buffet style meal, with ease, and for a low cost too.
Corn
When we visit our local pick-your-own farm, Cammas Hall, we love to purchase some corns to grill at home.
I love to put corn on the hob, for around 4-6 minutes in boiling water. Once it is finished then I will give it a dressing with butter, salt and pepper before grilling it in the skillet for a couple of minutes, turning regularly.
Salad / vegetables
Salads are something that you can prepare a couple of hours in advance, with very minimal effort.
A Mexican corn salad is a great way to feed a hungry crowd, and I also love to serve a big bowl of air fryer roasted tomatoes on the side too. They bring a lovely sweetness to fajitas and go perfect in a tortilla wrap.
Chopped salads go great with fajitas, served family style in a huge bowl.
Don't forget the herbs!
Fresh herbs work SO well with powerful flavours, such as those in fajitas. I particularly love to garnish Mexican food with coriander and I also find that mint and marjoram work great too.
Lime wedges are a fantastic addition too, and a great way to balance some of the spice from your favourite dishes.
Cheese
When serving fajitas, particularly for a crowd, I like to have LOTS of cheese. Grated and sliced works well. People can serve themselves, and slices go great inside a wrap. It makes it much easier to dress your wrap before rolling it up and is less messy too.
Help stretch your meals a little further with these hearty side dishes, and pop some leftovers in the fridge to make a delicious frittata or burrito!
If you enjoyed this post I'd love it if you could pin it on Pinterest!