Affiliate links in this post will be clearly marked with a *. Clicking one of these links means I earn a discount or receive payment.
I absolutely LOVE my Ninja Foodi models. I've got the AF400UK dual zone air fryer and the OL750UK multi-cooker, both of which I absolutely love. Making Ninja Foodi fish fingers is something I do every week or two, as I've got little ones and this is one of their favourite freezer tapas meals.
There are plenty of nights where I cook for my family from scratch, but one night a week our family schedule doesn't allow much time for scratch cooking. On these nights I love to pop some air fryer frozen french fries in, and cook up some air fryer fish fingers too. It takes just 12 minutes to make something tasty and my girls will eat with a nice serving of peas or baked beans.
It takes just 20 seconds to fill up the air fryer basket and get these cooking. No bending down to the oven, great when I'm suffering a pain flare up, and then I can get on with a few other jobs before dinner is served.
You absolutely can cook fish fingers and chips in one basket, as they take around the same time (if using frozen chips or frozen crinkle cut chips). Sometimes I add a little pot of baked beans near the end of the cooking time too so that I don't have to use a saucepan or turn the microwave on.
While you're here be sure to take a look at my Ninja air fryer recipes, favourite Ninja Foodi accessories and my air frying tips and tricks.
Ingredients for Ninja Foodi fish fingers:
A box of your favourite frozen fish fingers.
That's it! Who'd have thought it hey…
We love to get the battered fish fingers, as I always think they have so much extra flavour! This recipe should work great for just about any type of fish fingers, salmon, cod, basa or any other type of white fish.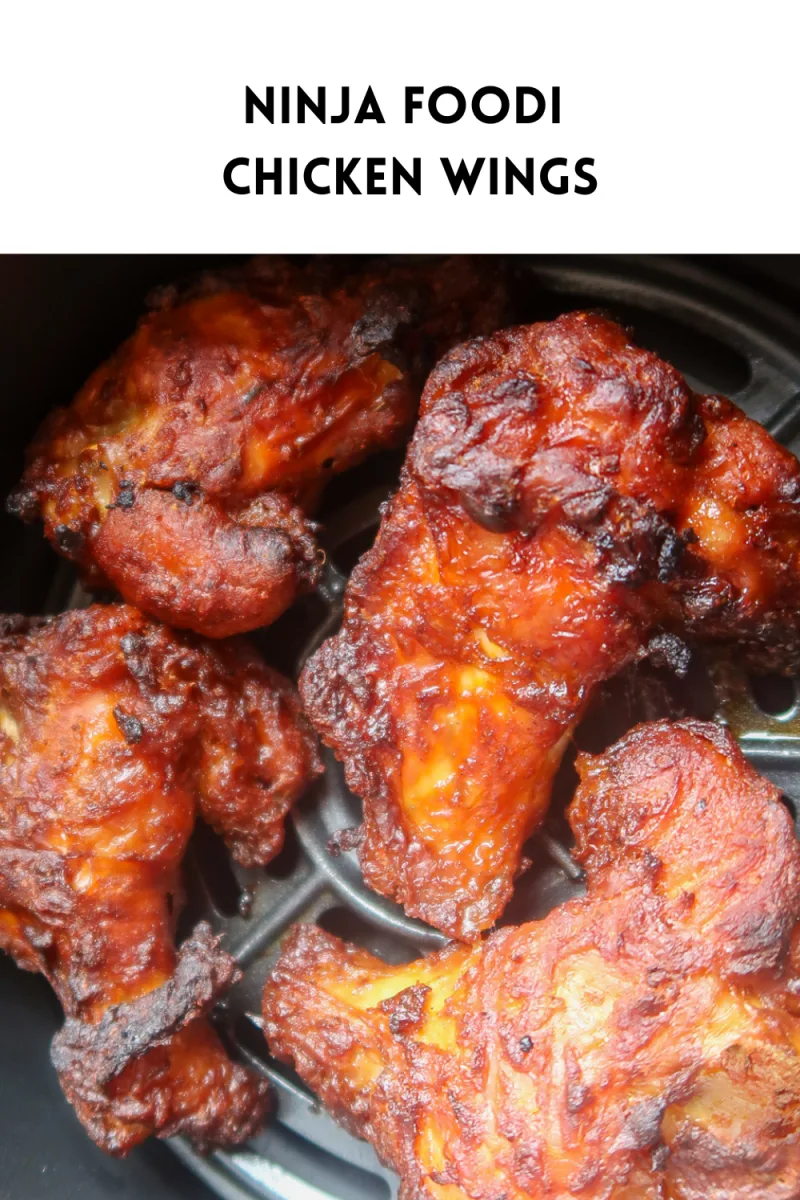 Method for cooking fish fingers in the Ninja Foodi:
Air frying frozen food is super convenient. Lots of fish fingers already have a batter, breadcrumbs or other seasonings on the outside. This typically contains oil too, so you won't need to do anything before cooking.
Open the box, lay in a single layer in the air fryer basket and then set your air fryer and forget all about them until they ding. No need to turn halfway either if you don't want to.
Fish fingers crisp up beautifully, thanks to their coating, and will be lovely and steamed on the inside too. I feel like the smaller space of the air fryer really helps them to cook fast, taking just 12 minutes on average.
I love to add a nice air fryer side dish and some air fryer vegetables too, just for a bit more balance.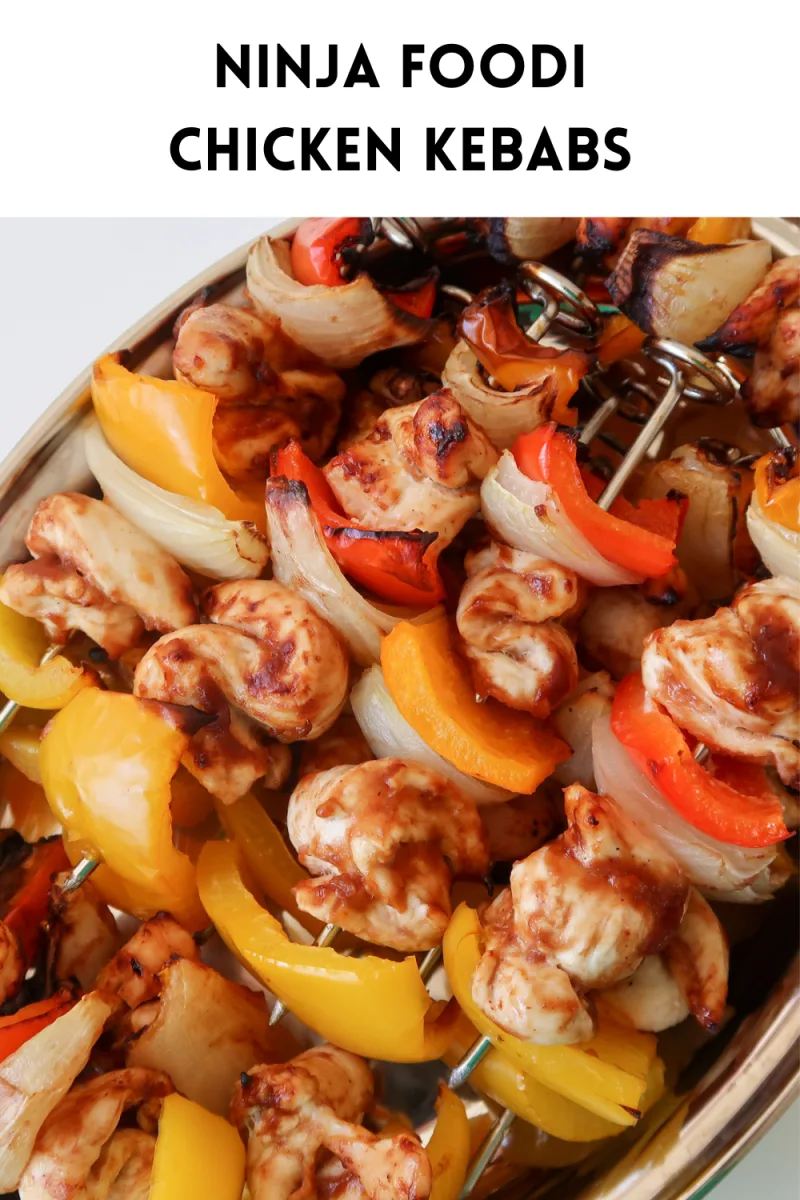 How long to cook frozen fish fingers in the Ninja Foodi air fryer?
Cooking time can vary a little, from one manufacturer to another. Start with 1/2 of the stated oven cooking time, and take 20C off the cooking temperature too.
For example if the box says 24 minutes at 220C then you'd start with 12 minutes at 200C.
I do find that around 2/3 of the stated cooking time is typically best for crispy, golden delicious frozen food, but better to check twice than not at all and burn the fish fingers.
How long do Birdseye fish fingers take in air fryer?
The Birds Eye website states that they take 8 minutes, with a 3.5 minute pre-heating time. Personally I almost never pre-heat my air fryer and just prefer to cook them for 7-8 minutes at 200C (390F approx) for lovely crispy results. The battered fish fingers from Birds Eye are some of the best to air fry!
Do you have to turn fish fingers in the air fryer?
No. Turning them halfway will help stop them from sticking to the bottom of the basket but it's unlikely you'll lose much of the batter anyway if you avoid moving them until they're fully cooked.
Are fish fingers healthier in the air fryer?
If you're comparing to oven cooking then no, the calories will be the same.
If you were going to deep fry them then they will contain less calories and be healthier yes.
Can you air fryer fish fingers and chips together?
Yes you can. I like to add the frozen chips or frozen french fries for 4-5 minutes first. Then I'll shake them up well and add the fish fingers. Then cook for another 8 minutes at 200C (390F approx).
Fancy trying some homemade fish fingers?
I recommend using white fish of choice, cut into chunky strips, then dipped into whisked egg and breadcrumbs. Repeat twice for extra crispy fish fingers. I also love to use Panko breadcrumbs when I want a little bit of a different texture.
It's a little trickier to air fry homemade fish fingers. I'd recommend giving them a freeze first, to help them retain their shape and keep their crumb, and just add 3-4 minutes to the cooking time. I always use a meat thermometer when I am testing if foods are cooked.
Something to note about air fryer recipes is that all air fryers have different sizes, depths and as such the cooking times can vary. All air fryer recipes on this website are intended as a guide, and not a guarantee that the timings will be perfect. Enjoy!
If you're looking to get the most from your air fryer these these are some of my favourite air fryer accessories and cookbooks:
How to cook fish sticks in the Ninja Foodi:
Ninja Foodi fish fingers
How to cook fish fingers in the Ninja Foodi air fryer
Instructions
Remove your fish fingers from the freezer.

Place the fish fingers in a single layer in your Ninja Foodi air fryer basket.

Air fry at 200C (390F approx) for 8 minutes.

Air fry for a further two minutes if you like them extra crispy.
Note: All calorie information is for demonstration purposes only and is based on the specific uncooked ingredients that I used when creating the recipe.
If you enjoyed this post I'd love it if you could pin it on Pinterest!