Affiliate links in this post will be clearly marked with a *. Clicking one of these links means I earn a discount or receive payment.
Having access to an air fryer is SO good! Whether you want to cook a quick side dish such as air fryer chips (from scratch), or you want to make a healthier snack, like air fryer apple chips, the air fryer can be used for a variety of purposes.
Having an air fryer means I can cook simple dinners for my 5-year-old, with minimal fuss. I love making a nice slow cooker dinner, but often my daughter is on the fussy side and doesn't want to eat what we eat. At times like this it is handy to be able to put something frozen into the air fryer, such as air fryer frozen chicken nuggets.
These frozen french fries are tasty, fun, perfect after a nice wine for a late night snack and who can resist a hot basket of french fries?! If you want something a little healthier then be sure to try out my air fryer carrot fries. If you want something a little unhealthier then be sure to try these air fryer cheese fries!
I love that I can have french fries on hand, in the freezer, and have the start of a tasty meal in next to no time. If you want to liven up your fries be sure to check out my toppings for chips. This is a great post packed full of fantastic ideas for topping chips or fries.
While you're here be sure to check out my air fryer tips and tricks. Whether you're a total beginner to air frying, or just looking to get more from your air fryer, this is sure to help!
Ingredients for air fryer frozen french fries:
A bag of french fries. That's it..! (Who would've thought it, a 'recipe' that is really as simple as it sounds!)
If you want to jazz your fries up a little more then use some garlic powder, salt, black pepper and a little olive oil to ensure the fries are coated well. They are also great served with lashings of malt vinegar and salt.
Something to note about air fryer recipes is that all air fryers have different sizes, depths and as such the cooking times can vary. All air fryer recipes on this website are intended as a guide, and not a guarantee that the timings will be perfect. Enjoy!
Want to make your own french fries?
I have a chipper that I bought from Amazon, and if you want to see my recipe then here it is: air fryer fries.
Method for air fryer frozen french fries:
Cooking frozen food in the air fryer is super simple!
Many of the items that you buy frozen have some sort of batter or coating on them, which means you don't need to mess around with oils or anything else.
This coating means that french fries crisp up wonderfully in the smaller space of an air fryer versus oven cooking. I would say they are MUCH crispier in the air fryer than the oven.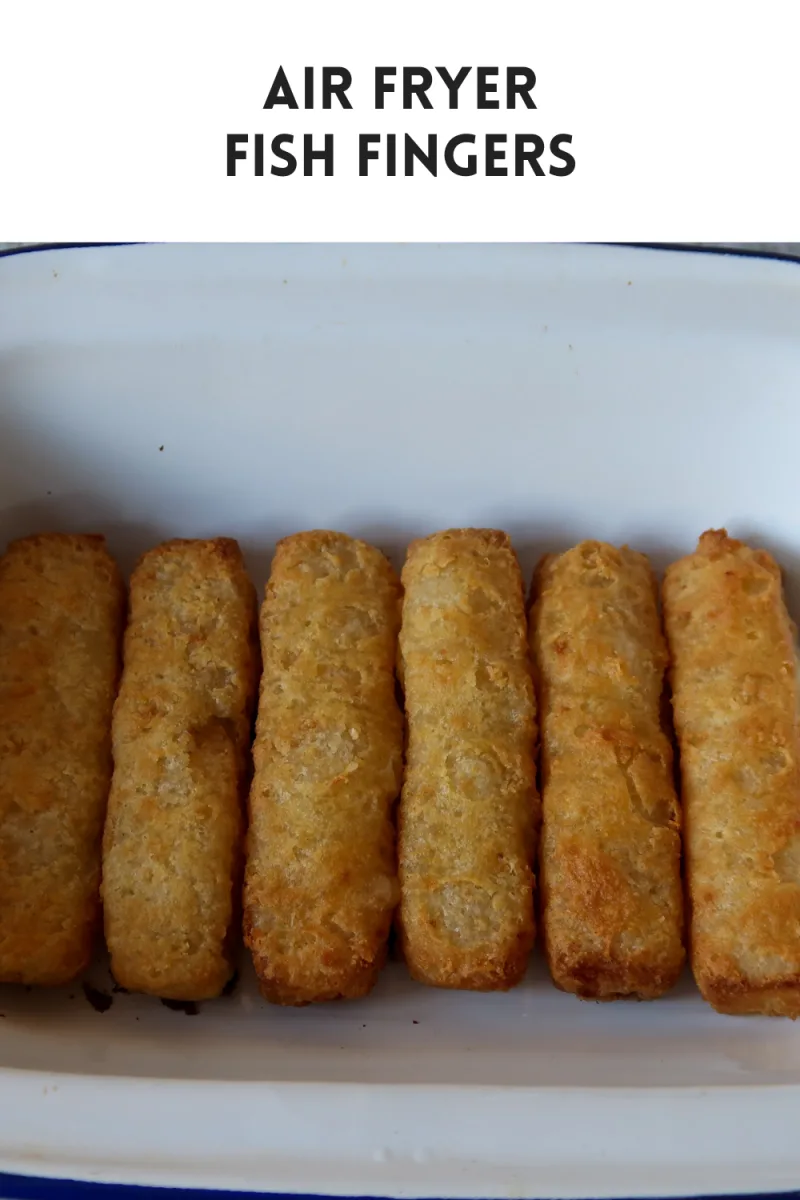 How long do you cook frozen french fries in air fryer?
Turn the air fryer on and set it to the recommended temperature from the packet. Then set the timer of your air fryer for 2/3 of the recommended time.
I check once, halfway through. So for example is the cooking time was 15 minutes then I could cook for 10 minutes, checking at the 5 minute mark.
I feel that 12 minutes at 200C is usually about right for the perfect frozen french fries.
Shake the air fryer basket when you check on the french fries to ensure that they don't stick.
Exercise a little common sense obviously; if you notice something hasn't browned then cook a little more.
Are air fryer frozen french fries healthy?
Not really…! You can make them from scratch if you want them to be healthier. But who wants all that effort sometimes?!
What are the best frozen french fries for the air fryer?
I love any french fries that have a coating on. I find that rice flour and olive oil dressed ones works well and we really enjoy the taste.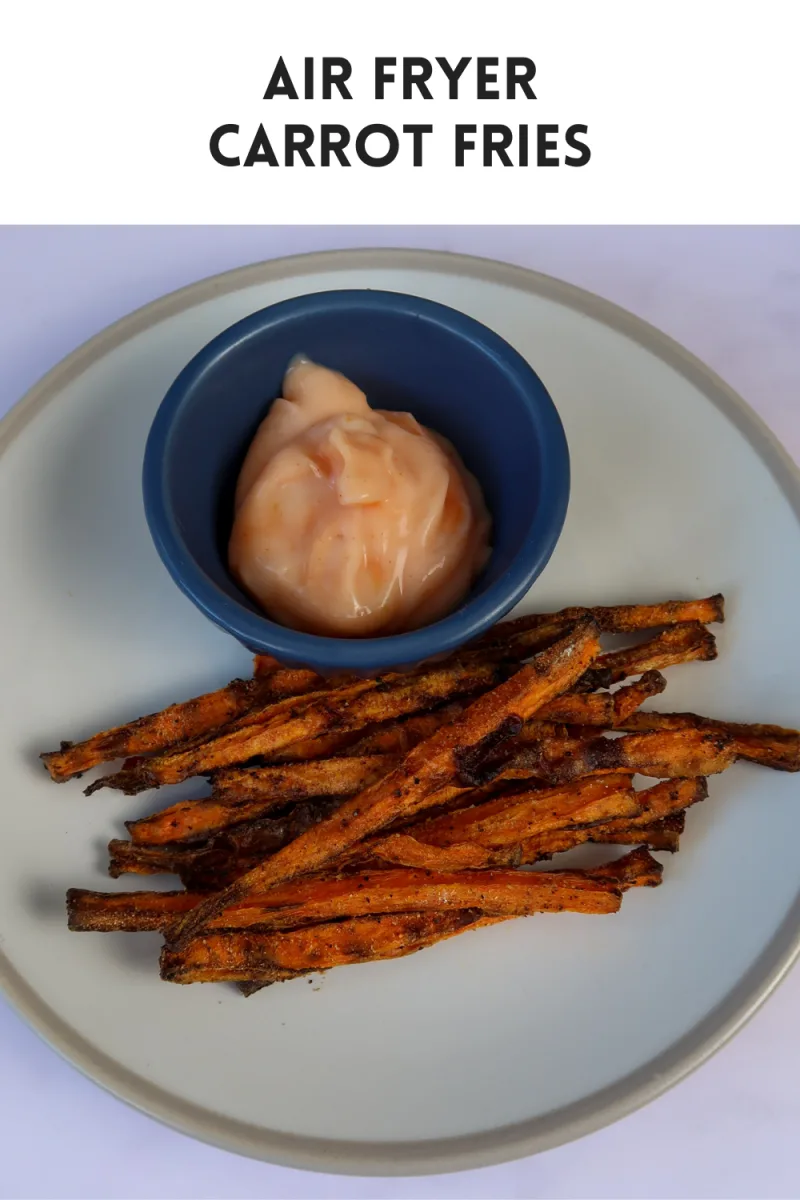 How do you make crispy french fries in an air fryer?
Go for one that has a coating, as these will crisp up more.
To make sure they are extra crisp cook on a lower temperature for around half the cooking time and then turn up hot, 200C is good!
How to air fry frozen french fries in Ninja Foodi
Use the crisper plate for cooking your french fries to get the best finish.
Follow the time method mentioned above as no other changes should be required based on specific models.
Can you air fry frozen french fries and other foods together?
Absolutely! Some foods, such as air fryer bacon, will probably stop the fries from crisping up, but others, such as frozen chicken nuggets, air fryer grilled cheese and air fryer chicken wings would cook great at the same temperatures!
If you've read this, and don't want to make air fryer frozen french fries then why not check out my homemade air fryer potato wedges? So convenient!
Do you need to defrost frozen french fries before air frying?
No! Just cook from frozen, at a high temperature, and you'll save time and effort.
IF you have fresh french fries, or have defrosted french fries, then reduce the cooking time by a few minutes and check one additional time during the cooking.
What to serve with frozen french fries?
I've got a ton of great air fryer recipes so why not have a look?
My favourite dipping sauce would have to be classic tomato ketchup, but we also love sweet and sour sauce, BBQ sauce, mayonnaise or onion gravy.
If you fancy making a little assortment of chicken dishes to accompany these then be sure to look at my air fryer chicken wings, air fryer chicken tikka or even air fryer stuffing balls if you fancy something different.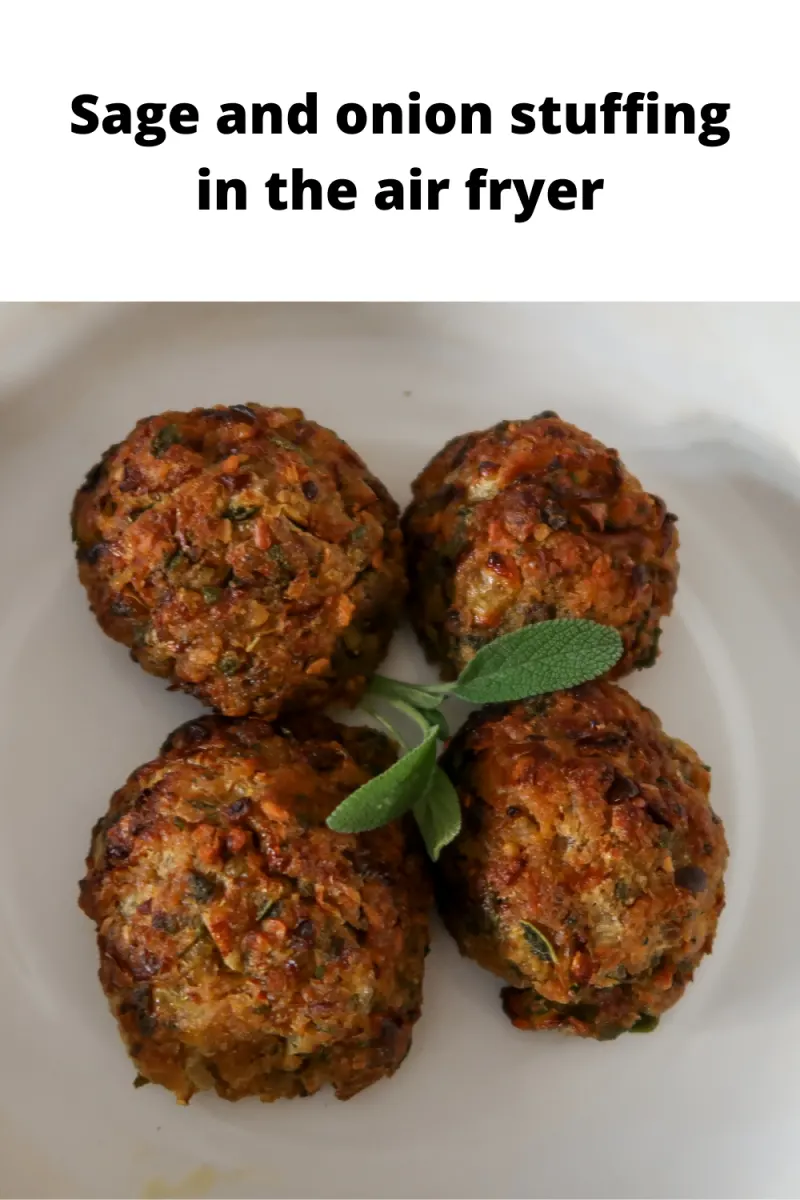 Can you air fryer frozen french fries and chicken nuggets?
Yes! I find that they take a similar time, so I usually put them on at 200C for about 12-15 minutes, checking on them regularly.
Aim for 2/3 of the cooking time, roughly, based on the packet instructions.
Are your air fryer french fries too dry?
You are possibly overcooking them. Try to cook for a couple of minutes less, or slightly turn down the temperature, say 180C instead of 200C.
Do you need oil when cooking frozen french fries in the air fryer?
No! Most french fires already have oil on them, just check the ingredients to see. IF you need to add some oil then use some spray oil to ensure an even coverage.
If you're looking to get the most from your air fryer these these are some of my favourite air fryer accessories and cookbooks:
Why not check out some of my other delicious air fryer recipes while you're here?
If you enjoyed this post I'd love it if you could pin it on Pinterest!