Affiliate links in this post will be clearly marked with a *. Clicking one of these links means I earn a discount or receive payment.
These air fryer frozen onion rings are a doddle to cook. Faster than using the oven and they are SO crunchy too!
An air fryer would have to be one of the best EVER items that we've purchased for use in the kitchen.
Over the years I've owned all sorts of kitchen gadgets but the air fryer is my absolute best. I've owned one for years now, trying all different ones over the years, and now I have a Ninja Foodi that I absolutely love!
Using the air crisp or air fryer function on a multi-cooker works just as well as a standalone air fryer, so I bought a 15-in-1 model, to maximise the functions and reduce the footprint on my kitchen sides.
Cooking frozen onion rings, whether breaded or battered, is so simple and takes next to no time! If you want to make your own then check out these air fryer onion rings.
Next time you're looking for a quick snack, or a tasty air fryer side dish, then be sure to give air fryer frozen onion rings a try. They take just seconds to get cooking and I personally find that the cooking time is reduced by about 1/3 versus using the oven, which is always a win when you're hungry!
While you're here be sure to check out my air fryer tips and tricks. Whether you're a total beginner to air frying, or just looking to get more from your air fryer, this is sure to help!
Ingredients for air fryer frozen onion rings:
A bag of breaded onion rings or battered onion rings. Who would have thought it would be this simple hey.. surprised you I'm sure.
Toppings for when you serve them up. We love brown sugar bbq sauce or tomato ketchup!
You can buy just about any brand or type that you like. We also love air fryer frozen french fries, so we buy those too sometimes to cook at the same time.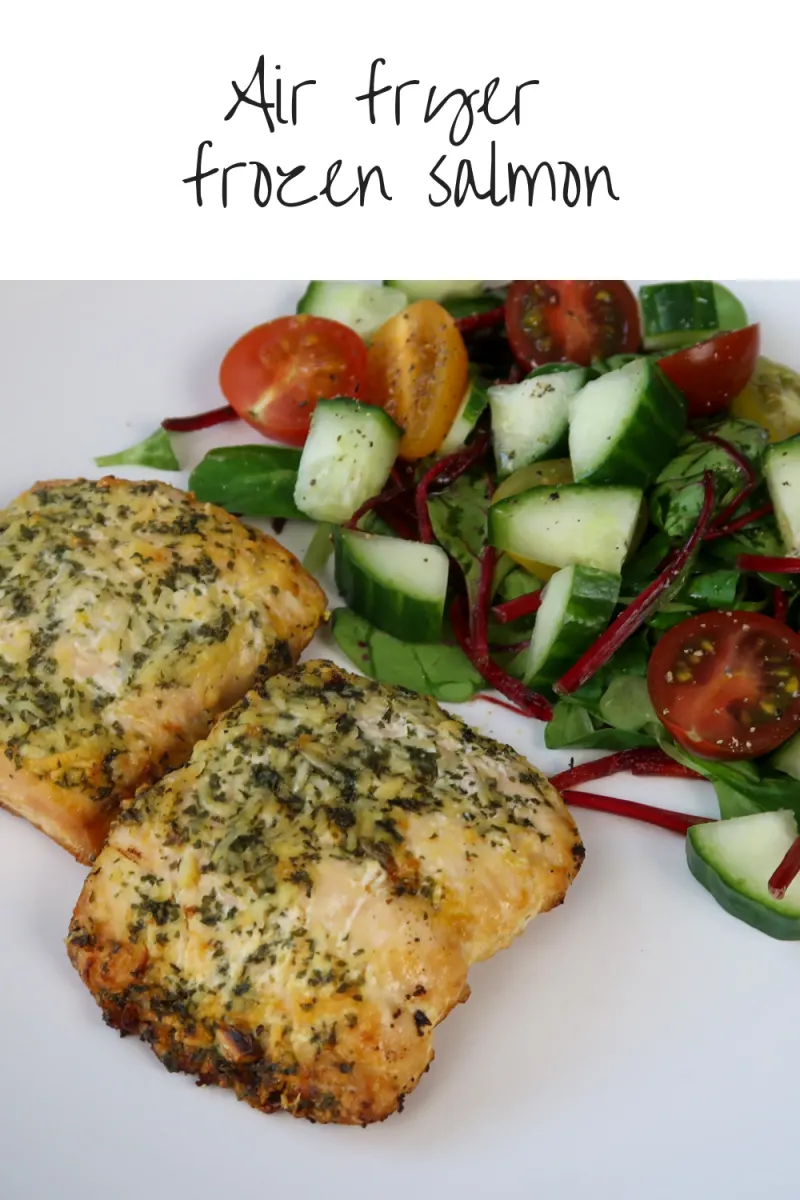 Cooking frozen food in the air fryer takes next to no time and is really convenient. A lot of frozen items already come pre-coated with a breadcrumb mixture or batter. This is usually packed full of seasonings too so you don't need to make your own seasoning blend, oil mix or marinade, and can just start cooking.
The coating on frozen onion rings is usually breading or batter. One or the other. Sometimes you'll find beer batter and other slightly more inventive items, and these all absolutely pack a punch when air fried.
Frozen onion rings will crisp up wonderfully, as the air fryer is designed to do with it's confined cooking space, and you'll be dipping your tasty side dish or snack in next to no time!
Method for air fryer frozen onion rings:
Switch on your air fryer and then set the timer and temperature, based on the recommended temperature from the packet of frozen onion rings. Set the timer to around 2/3 of the recommended time and set the temperature 20-30C less.
Check the onion rings, halfway through, and give them a really good shake. I tend to use a pair of oven gloves to pick the basket out of my Ninja Foodi and shake it up thoroughly.
If the cooking time is 14 minutes you would want to check at the 7 minute mark. If the onion rings are already beginning to brown then check again 3 minutes later. Keep a close eye on the cooking time as the edges can start to brown quite quickly with frozen food.
I find that 12-14 minutes at 170C is usually sufficient for most frozen onion rings. If you're using larger ones, or those in beer batter, it may take a little longer for them to start cooking straight from the freezer.
Exercise a little common sense obviously; if you notice something hasn't browned then cook a little more. Also, if the cooking temperature on your frozen onion rings is higher than your air fryer goes up to, sometimes they are wanting 230C and it just goes up to 200-210C, then use the highest setting and stick to the 2/3 of the time, checking at least once during cooking.
How to air fryer frozen onion rings in Ninja Foodi:
The Ninja Foodi has an air crisp setting, which is the same as air frying, so just follow the method documented in this post and you'll be grand.
I actually created this post using my Ninja Foodi, and cooked the featured food in my OL750UK which I recently purchased.
Frozen breaded onion rings or frozen battered onion rings – which work better in the air fryer?
It's just personal preference.
For me I feel that battered onion rings are the best, and they crisp up extra, but they're often packed with even more calories, so it's just personal preference!
How long does an onion ring take to cook in the air fryer?
I find 14 minutes is usually grand. Sometimes a little less.
Want to make frozen onion rings from scratch?
Why bother? Honestly. They're SO tasty from the freezer.
Seriously though, if you're wanting to make your favourite onion rings recipe then I'd suggest freezing flat, on a baking tray, with baking paper, before you air fry them. This will help the batter or breading to hold up better while everything begins to cook.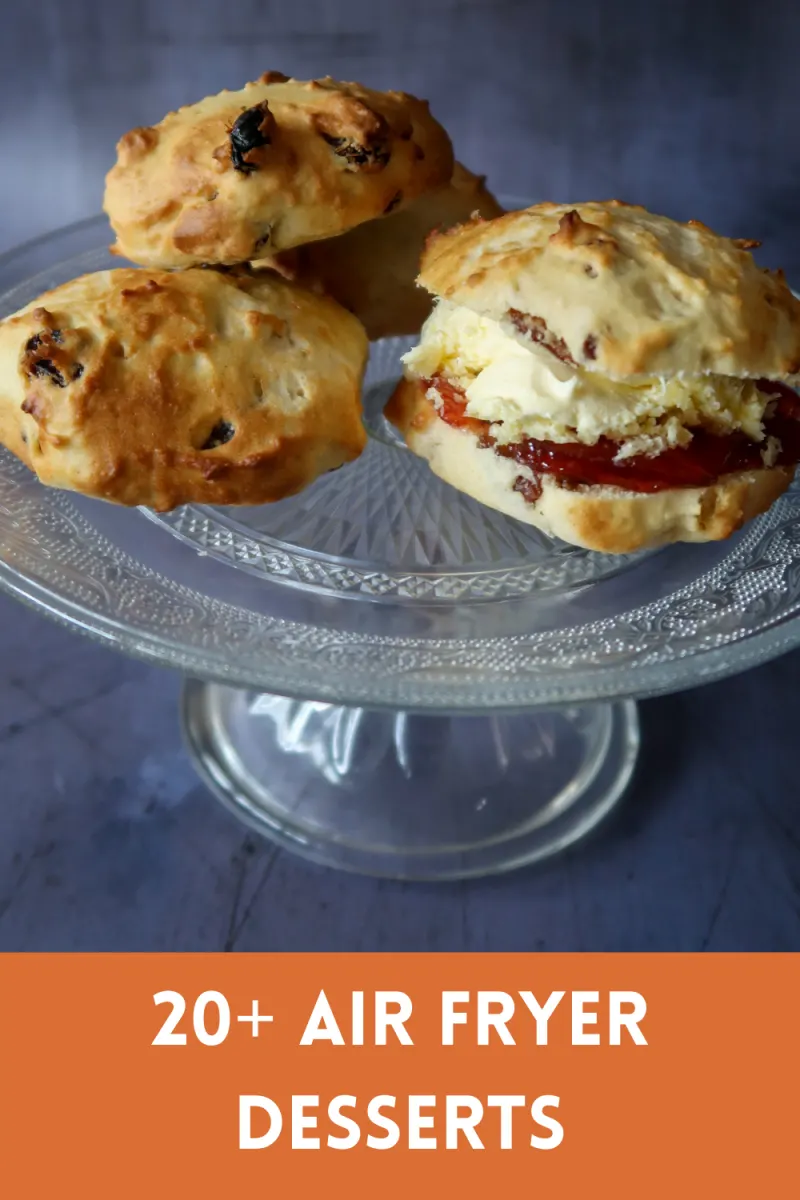 Are air fryers good for frozen onion rings?
Yes! They go SO crispy, especially the battered ones.
Can you cook other foods at the same time as air frying onion rings?
Absolutely.
My air fryer basket even has a little tray that I can put inside, to make more surface area.
I'd recommend not crowding the air fryer basket, as that never works well, but I've cooked lots of things at the same time including nuggets, fish fingers and chips. All work great, just keep an eye on timings and try to ensure that everything finishes together, or cooks on a similar temperature.
What are the best frozen onion rings for air frying?
I just buy any that are on offer. Usually Lidls own or Tesco beer battered ones. Both are super tasty!
Do you need to defrost frozen onion rings before air frying?
No, I don't recommend you do this at all.
Something to note about air fryer recipes is that all air fryers have different sizes, depths and as such the cooking times can vary. All air fryer recipes on this website are intended as a guide, and not a guarantee that the timings will be perfect. Enjoy!
If you're looking to get the most from your air fryer these are some of my favourite air fryer accessories and cookbooks:
Looking for some other suggestions to serve with your frozen onion rings, ideally made in the air fryer?
If you enjoyed this post I'd love it if you could pin it on Pinterest!