Affiliate links in this post will be clearly marked with a *. Clicking one of these links means I earn a discount or receive payment.
I've cooked a wide variety of meals in my slow cooker now and I'm branching out more every week. Recently I decided that I would try making jacket potatoes in the slow cooker – and they were so straightforward!
I'm a real fan of using my slow cooker and meal planning with mince. I love nothing more than setting a nice meal up for the day and then coming home, or finishing my work, and it being ready. Slow cookers are super convenient, whether you are going to be home or not.
These don't go quite as crispy as my air fryer jacket potatoes BUT they are a great, simple way to feed a crowd!
If you're looking for some inspiration for other slow cooker recipes then be sure to check out my Easy slow cooker recipes (UK recipes).
Ingredients required for making jacket potatoes in the slow cooker
Big potatoes
Olive oil
Salt
Tin foil
Method for making jacket potatoes in the slow cooker
Now this is unbelievably easy. Wash the potatoes, prick them with a fork and then pat them dry. Place the potatoes on individual sheets of tin foil. Brush them with a little olive oil and season with salt. Then wrap up and they are ready to go in the slow cooker.
Note: You CAN skip the foil if you prefer to be a bit less wasteful.
You can cook these on high for around 5-6 hours or low for around 8-9 hours. Personally I went for high and mine were ready in 5 hours definitely.
Then I set my slow cooker to the keep warm function and left them for another hour. How I could tell they were ready was I gave one a prod with a knife. It was soft throughout.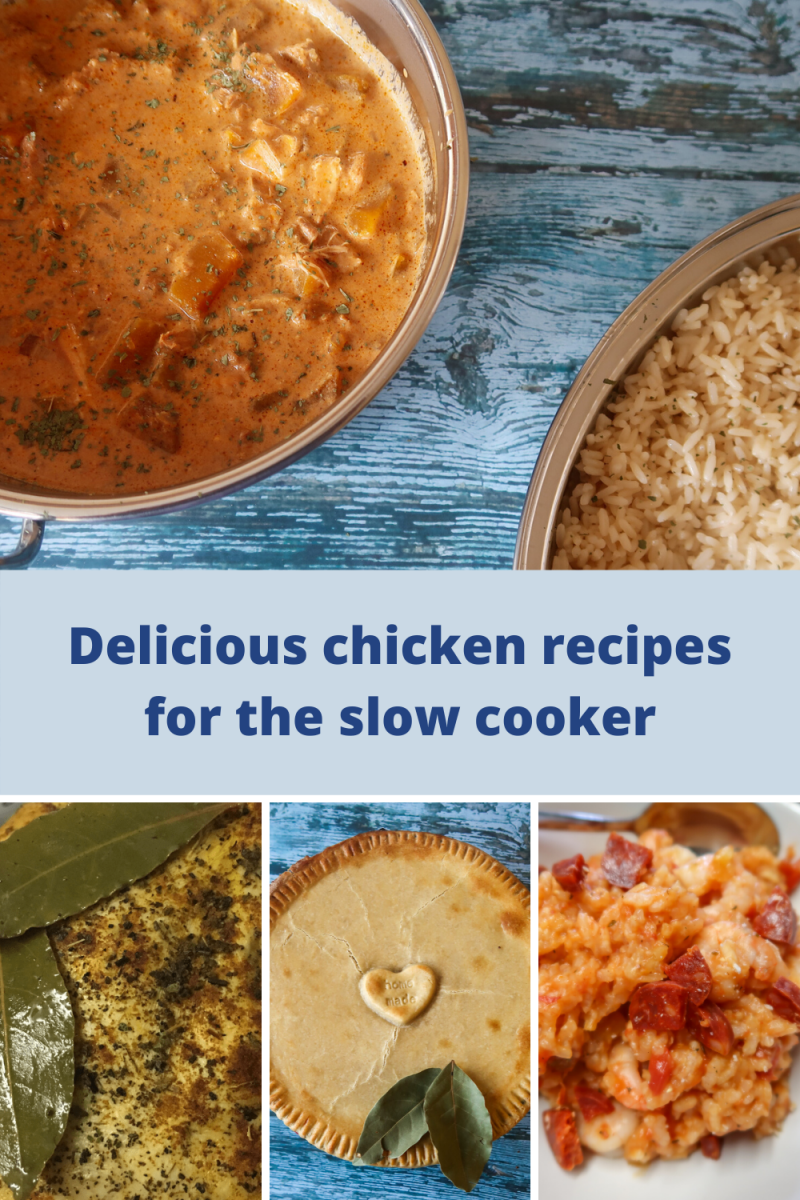 I can't believe how easy it is to make jacket potatoes in the slow cooker and how tasty they are! It took me around 2 minutes to get them prepared and then I just left them all day.
These jacket potatoes were probably one of the simplest things I've ever made in my slow cooker! It was suggested to me over on my Twitter that these would go great with slow cooked pulled pork and I could not agree more!
If you're a fan of using the slow cooker then why not check out these great slow cooker accessories:
ALL of the slow cooker recipes on this website have been cooked using a Ninja Foodi OL750UK, or the previous model, but you can use ANY slow cooker, as timings should be very similar.
How to make jacket potatoes in the slow cooker
jacket potatoes in the slow cooker
Total Time
6
hours
5
minutes
Ingredients
4

large potatoes

30

ml

olive oil

1/2

tsp

salt

aluminium foil

optional
Instructions
Prick the potatoes with a fork.

Pat them dry.


Cut four squares of aluminium foil.

Brush each potatoes with olive oil and season with salt.

Wrap with foil. This is optional.

Place into your slow cooker.

Cook on high for 5-6 hours or low for 8-9 hours.
Note: All calorie information is for demonstration purposes only and is based on the specific uncooked ingredients that I used when creating the recipe.
Like this recipe for making jacket potatoes in the slow cooker? Why not try one of my other slow cooker recipes? Here are some of my favourites:
Roast chicken in the slow cooker
Chicken nachos in the slow cooker with nacho cheese sauce
Gammon joint with balsamic & orange glaze in the slow cooker
If you enjoyed this post I'd love it if you could pin it on Pinterest!