Affiliate links in this post will be clearly marked with a *. Clicking one of these links means I earn a discount or receive payment.
In our home we absolutely love a slow cooker dinner. This slow cooker pulled pork has become a hit with my little daughters now too, who love to enjoy it in a free-from brioche bun!
For this recipe I love to use a boneless pork leg or boneless pork shoulder. These cuts are often cheap, and work perfectly for pulled pork.
The first time I wrote this post, back in 2014, it was just £2.99 a kilo for pork leg joints. Now the price is around £5 a kilo, but this is still a cheap family meal, perfect for feeding a hungry crowd on a budget.
If you like this recipe, but have a Ninja Foodi multi-cooker instead, then be sure to check out my Ninja Foodi pulled pork. If you're looking for something a little different be sure to try this smoked pork butt made on a Traeger.
Be sure to check out my slow cooker tips while you're here too.
Ingredients for slow cooker pulled pork
1.5kg pork leg (remove the fat and reserve this for pork crackling if you like)
2 tbsp smoked paprika
1/2 tsp salt and pepper
1/2 teaspoon garlic granules (or 3 cloves if you have fresh)
1/2 tsp onion granules
2 tsp oregano
1/2 tsp cayenne pepper
1 tsp chilli powder
1/2 tsp brown sugar
1 onion
1 pint of stock
300ml barbecue sauce – shop bought or homemade both work great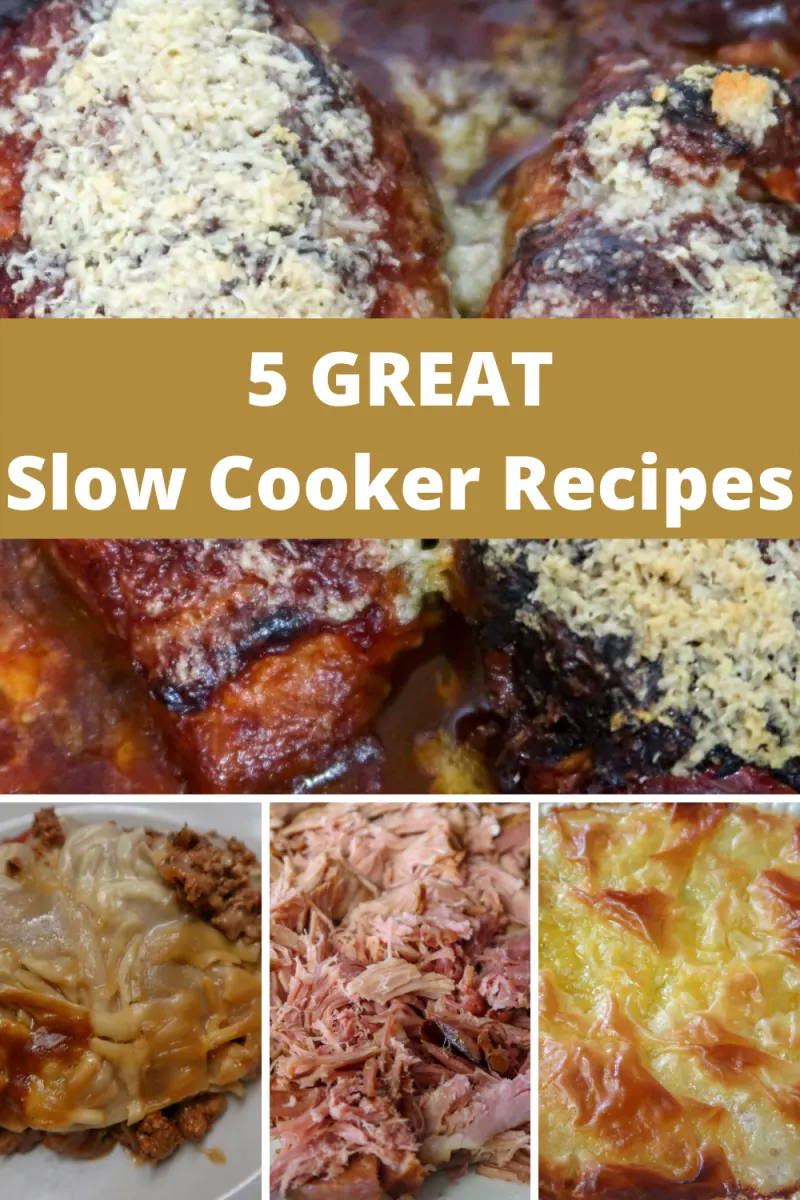 Method for slow cooker pulled pork:
Chop onion and place into your slow cooker pot.
Combine all ingredients (besides pork, stock and bbq sauce).
Rub this all over the pork leg.
Fill slow cooker with stock. If your joint is poking out you'll want to turn it a few times during cooking for an even texture.
Cook on high for 4 hours, then turn to low for 8 hours. Alternatively leave on low for 16 hours.
Once your meat is cooked you can reserve the liquid as a base for a delicious stock.
Shred your meat and add the barbecue sauce. Enjoy!
I saved the leftover pork fat and turned it into pork crackling which my husband loved! I'm not a lover myself but he said it was absolutely delicious!
Can you use pork leg for pulled pork? Will you get a nice pulled pork from a leg joint?
Yes! That is what I've used for this slow cooker pulled pork recipe! It is a lovely cut and works really well for pulled pork. You can use boneless pork shoulder, which is really shoulder and leg. This is often found fairly cheap and works great for this recipe, being perfect to pull apart once cooked thanks to the fat content.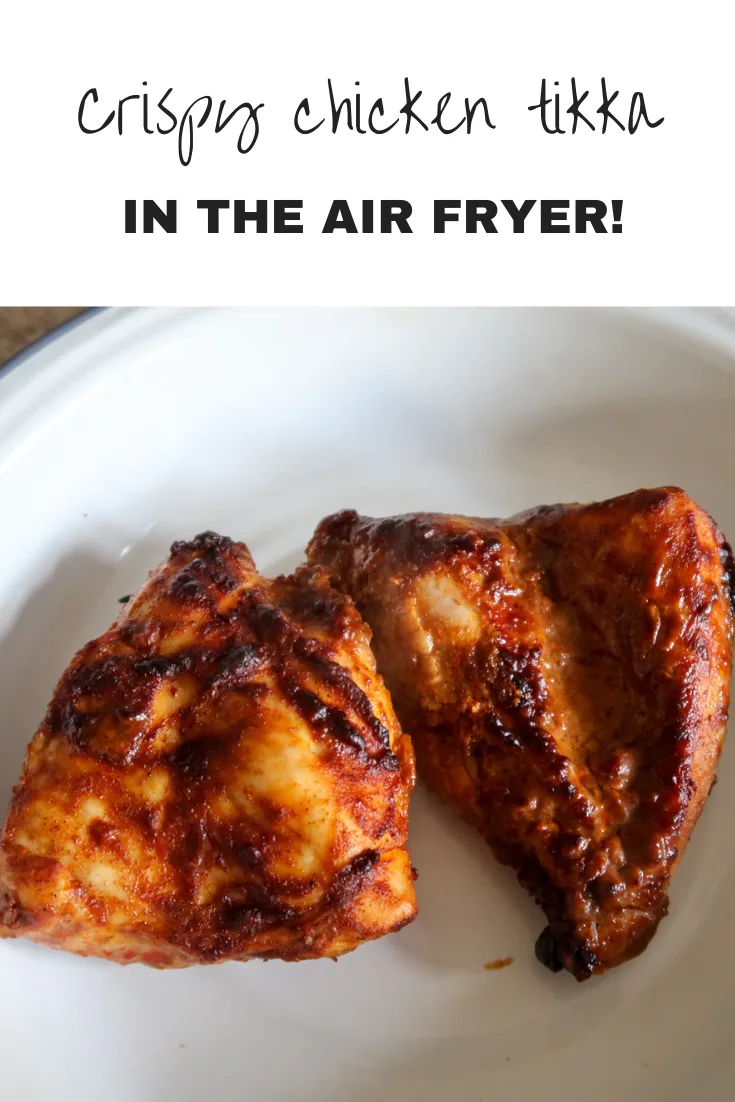 Safe internal temperature for pulled pork?
You want to ensure that it is cooked to 71C (160F) minimum. This won't be a problem if you've been slow cooking it all day, just ensure you're not opening the lid frequently, as this drop in temperature can take a LONG time to recover from with slow cookers.
What sides to serve with pulled pork?
ALL of the slow cooker recipes on this website have been cooked using a Ninja Foodi OL750UK, or a previous Ninja multi-cooker model, but you can use ANY slow cooker, as timings should be very similar.
Why not try one of these fantastic slow cooker accessories:
How about a great slow cooker book for some more inspiration?
What sauces can you use to make pulled pork?
If you're not a big fan of BBQ sauce, or the herbs and spices I've mentioned here, then you can cook pulled pork in so many different ways.
Some of the ones I've tried, and enjoyed, include Coke, Diet Coke, Pepsi Max, Dr Pepper, Apple Juice, with a cajun dry rub, Jack Daniels, gravy, and even orange juice.
The possibilities are almost limitless but the main thing is to ensure that the meat is either submerged or rotated frequently during the cooking process.
How to make BBQ pulled pork in the slow cooker:
Slow cooker pulled pork
A delicious, tender pulled pork that you can prep in minutes and leave cooking all day or overnight.
Total Time
12
hours
10
minutes
Ingredients
1.5

kg

pork leg

with the fat removed and saved for crackling if you like

2

tbsp

smoked paprika

1/2

tsp

salt & pepper

3 cloves

garlic

1/2 teaspoon of garlic granules

1/2

tsp

onion granules

2

tsp

oregano

1/2

tsp

cayenne pepper

double if you like it spicy

1

tsp

chilli powder

double if you like it spicy

1/2

tsp

muscovado sugar

1

onion

chopped

1

pint

stock

(fresh or cubes are fine)

300

ml

barbecue sauce

(optional)
Instructions
Chop 1 onion to place into the bottom of the slow cooker.

Take all of the ingredients, besides the pork, and combine together. I use a pestle & mortar to combine the ingredients fully.

Once you have a nice rub spread it all over the pork leg. Then place this inside the slow cooker on top of the chopped onions.

Fill up the slow cooker, to the top of the meat, with the stock.

It is ok for meat to be sitting outside of the water but be aware that you will want to turn it at least a couple of times during cooking to ensure an even texture.

Cook on high for the first 4 hours.

Then turn down to low for the remaining 8 hours.

(You can cook this for 16 hours on low if you would prefer, basically the longer the better.)

Once the meat has finished cooking you can save the stock and onions as the base for a lovely gravy.

The meat is ridiculously tender and takes just seconds to shred. You don't even need to use a sharp knife. Meat claws make shredding fun and easy.

Mix barbeque sauce through the meat.
Note: All calorie information is for demonstration purposes only and is based on the specific uncooked ingredients that I used when creating the recipe.
If you enjoyed this post I'd love it if you could pin it on Pinterest!