Affiliate links in this post will be clearly marked with a *. Clicking one of these links means I earn a discount or receive payment.
Knowing how to make chicken stretch is a great way to get a little more from your food budget. I love working to reduce food waste, save money on food shopping, meal plan and also enjoy the feeling that comes from being organised and knowing that we're getting the most for our money.
Sometimes you just hit it lucky in the supermarket at reduction time! The whole chicken has to be one of my favourite yellow sticker items from the reduction shelf. Being able to pick up a whole chicken, reduced from £5 to just £1.25, was great as I knew I'd be able to make lots of fantastic meals. I'm going to share with you today my favourite ways to make multiple meals from one chicken.
I love making multiple meals from one chicken!
For me I feel that when you want to enjoy a frugal whole chicken it should last at least 3 meals for our family. As my 4-year-old has FPIES to chicken I'm only usually feeding two of us which obviously helps stretch a roast chicken a little further!
First up we love to have a roast dinner with our whole chicken. I usually make a slow cooker whole chicken, as it is super simple. I serve it with air fryer roast potatoes, air fryer parsnips, onion gravy (made with some of that lovely chicken stock) and a few other trimmings including sage and onion stuffing or air fryer stuffing balls.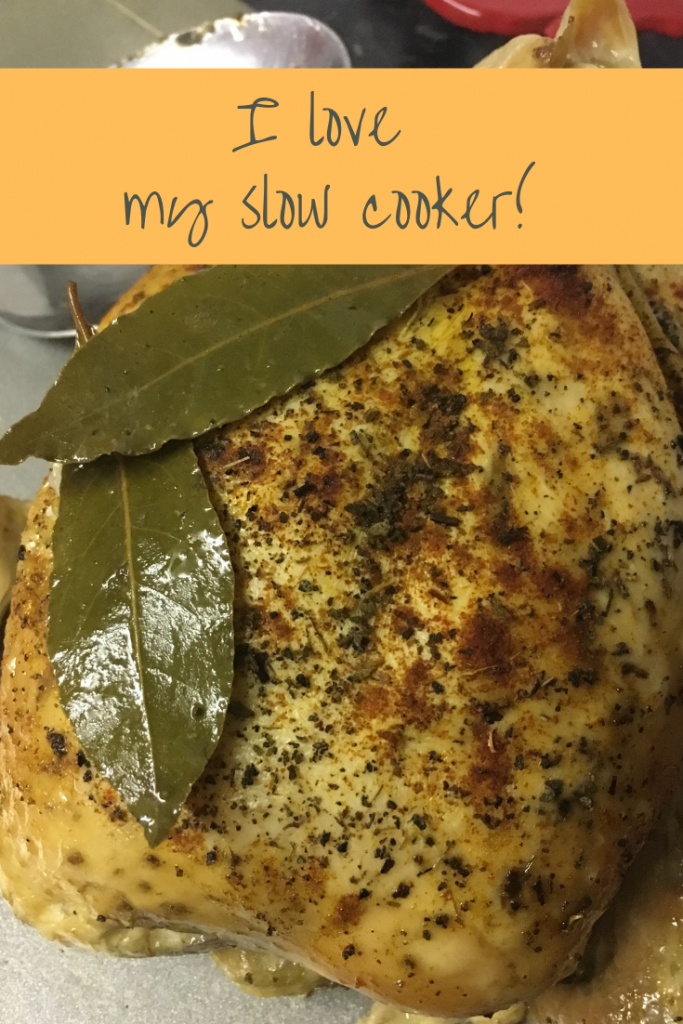 Once we have enjoyed a family roast then I'll set about practicing my rubber roast chicken ways! One of my favourite budget stretching chicken recipes has to be an easy chicken pie. You can pack it full with delicious vegetables and if you make my shortcrust pastry it is SUPER cheap too! You don't need a lot of chicken breast and pie is great served with mash or air fryer wedges and lots of vegetables on the side.
Save even more money!
If you're on a super low budget then my slow cooker chicken and mushroom pie is a great way to make another meal using a tinned mushrooms.
Another tasty pie recipe that is great for using a little chicken, and a lot of healthy veggies is my chicken and spinach filo pie. You can use frozen filo pastry and will only need a few sheets too. Pies are a really tasty way to use up some of the thigh meat, as is a slow cooker chicken curry.
Fancy something a little different?
We love to make chicken fajitas as another great option to use up a minimal amount of chicken, and lots of vegetables, but still have a hearty meal. Often we have had the fajita mix on pizzas for lunch or in homemade tortilla wraps or on top of air fryer tortilla chips.
What about a homemade Chinese night?
I find that Chinese style Fakeaway dishes are a great way to use up leftover chicken. Chicken stock is delicious as part of a chicken noodle soup and small amounts of chicken are perfect for chicken fried rice, in chicken chow mien or even for battered sweet and sour chicken Peking style! Salt and pepper chicken is always a winner in our home!
Some of my other recipes to use up a whole chicken:
I hope you've found this interesting maybe you'll enjoy seeing some of my shopping hauls over on my YouTube or watching my Instagram stories where I share lots of meals!
If you enjoyed this post I'd love it if you could pin it on Pinterest!