Affiliate links in this post will be clearly marked with a *. Clicking one of these links means I earn a discount or receive payment.
We LOVE a leisurely family weekend in our home. Every two weeks my husband is off work and we love to start the weekend at a gentle pace. We will get a few jobs done and then cook up some treats to enjoy, especially on the colder Winter mornings. These air fryer pain au chocolat are something that we've been enjoying recently.
Our daughter Daisy has just outgrown her FPIES allergies, and can now eat soya. This has opened us up to a whole world of treats that we can enjoy together – particularly a variety of ready prepared breakfast treats that you can buy in the supermarkets.
We bought the Jus-Rol pains au chocolat. These are around £2.30 in most supermarkets, and often on offer for £1.50. This makes them a pretty reasonable treat breakfast, especially compared to eating out. What is also fab is that little ones can get involved with making these and it's a great fun way to start the day together.
Some days we will just enjoy these, with a nice coffee, and other days we'll have a bacon, sausage and egg breakfast wrap, or just cook up some air fryer bacon and air fryer sausages to enjoy in air fryer English muffins. On occasion I'll cook a variety of little pastries and treats the night before and we will enjoy them together in the morning as a cold breakfast buffet.
These pain au chocolat would work beautifully with Pastry Cream.
Ingredients for air fryer pain au chocolat:
As we purchased the Jus-Rol pains au chocolat dough that is what I'm going to be basing this post on. You can buy similar ready prepared products but this is our favourite and we love it. Never fails to be perfect results every time – which is what you want for a lazy weekend breakfast treat isn't it!
Method for air fryer pain au chocolat:
Pull open the tab on the dough canister. It'll start to pop open in a really satisfying way.
Roll out the dough – I like to do this on a chopping board just to avoid mess.
Cut each of the six pieces of dough along the dotted line.
Add the chocolate sticks to either end. Roll over the ends.
Turn seam side down.
Brush using egg wash to ensure they go lovely and golden brown.
Pre-heat the air fryer at 180C (355F) for 2-3 minutes cook time. Usually I don't pre-heat the air fryer but it really helps to cook these to perfection and avoid any raw dough in the middle so I firmly recommend it.
Carefully place the pain au chocolat dough, seam side down, into the air fryer. I used one spray of oil (cooking spray) underneath each one, just to avoid it sticking, but you can skip this step if you want to.
Cook for 4-5 minutes at 180C (355F). Check at the 3 minute mark to ensure that they're cooking well and not burning. If you find that the tops are burning then you can turn down to 160C (320F).
Serve and enjoy! They'll be VERY hot inside with the melted chocolate so beware!
You can sprinkle with a dusting of powdered sugar and even add some chocolate chips to the top for decoration too. These will melt a little and look cute too.
How to cook frozen pain au chocolat in the air fryer?
If you're going to cook frozen ones, perhaps those from Iceland or the Asda, M&S or Sainsburys ones, then I would recommend cooking at 160C (320F), from frozen, for around 8-10 minutes. Check at the 8 minute mark and see if they need a little more cooking time.
I love to buy the Jus-Rol fresh ones, as they're so fun to prepare with little ones and they feel like they're actually doing some baking themselves. We love fun family baking style activities in our home, such as making air fryer tortilla pizza, air fryer cookies and air fryer sausage rolls.
Can you microwave pain au chocolat?
In theory you could, but you wouldn't want to. They go all soggy and frankly are absolutely disgusting! I don't recommend!
You CAN re-heat a croissant or pain au chocolat in a microwave, but again, not really a fan here. They just go soft and if you don't eat it fast, or you microwave for too long, you end up with hard edges which are also chewy, and not very enjoyable at all.
Be sure to check out my air fryer desserts while you're here. I'm going to try air fryer french toast too soon!
Is pain au chocolat a croissant?
Lots of people call pain au chocolat a chocolate croissant, chocolatine, couque au chocolat or even petit pain.
Pain au chocolat are made from layered the dough, the same as croissants, and they're in a cuboid shape, rather than a crescent roll shape, but the taste is just that of a croissant, with the added joy of some nice melted dark chocolate!
Is there a difference between air fryer and air crisp?
Not really, it's just two different names. Both circulate air around the air frying, helping to cook your food to crispy golden perfection.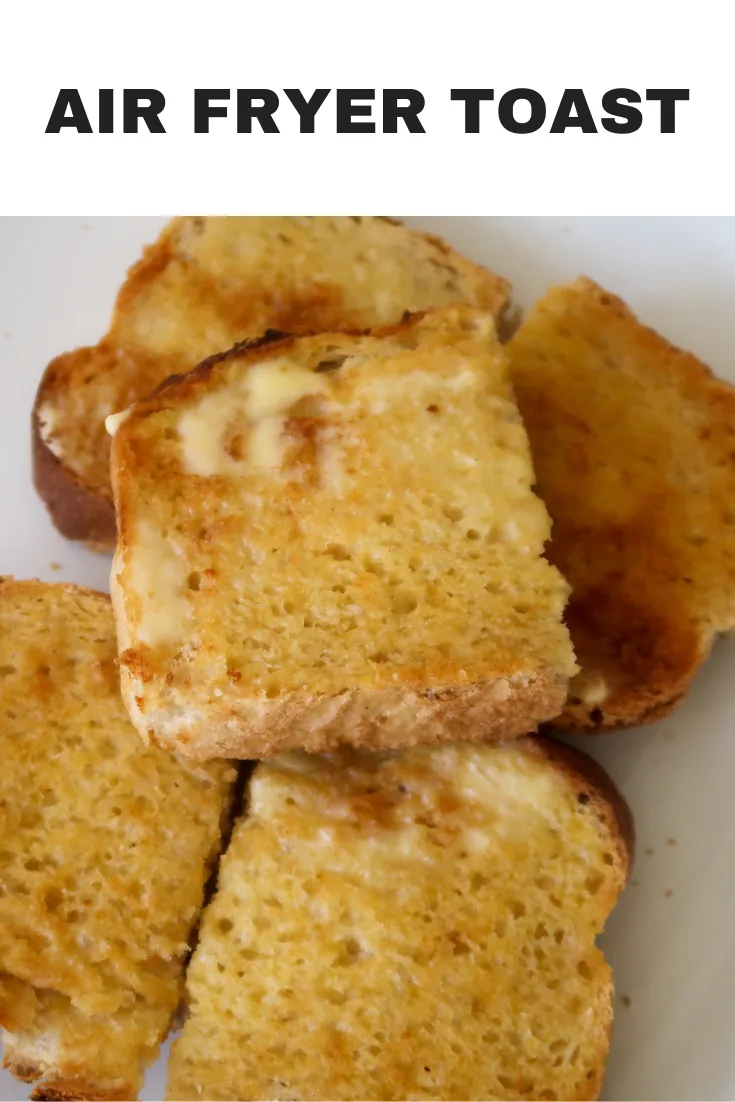 Looking for some other tasty air fryer recipes? Be sure to check these out:
Here are some of my favourite air fryer cookbooks and accessories if you want to check those out:
Something to note about air fryer recipes is that all air fryers have different sizes, depths and as such the cooking times can vary. All air fryer recipes on this website are intended as a guide, and not a guarantee that the timings will be perfect. Enjoy!
Do you need to defrost frozen pain au chocolat before air frying?
No, you do not. Cook them from frozen if they were bought frozen in the supermarket. Just remove any excess flaky pastry crumbs so that they don't burn in the air fryer and ruin your breakfast.
If you've got some pain au chocolat that have been defrosted accidentally, or perhaps because your freezer has been left open or broken down, then just stick to the cooking time above. Check one extra time while cooking as they're going to crisp up super fast!
If you enjoyed this post I'd love it if you could pin it on Pinterest!